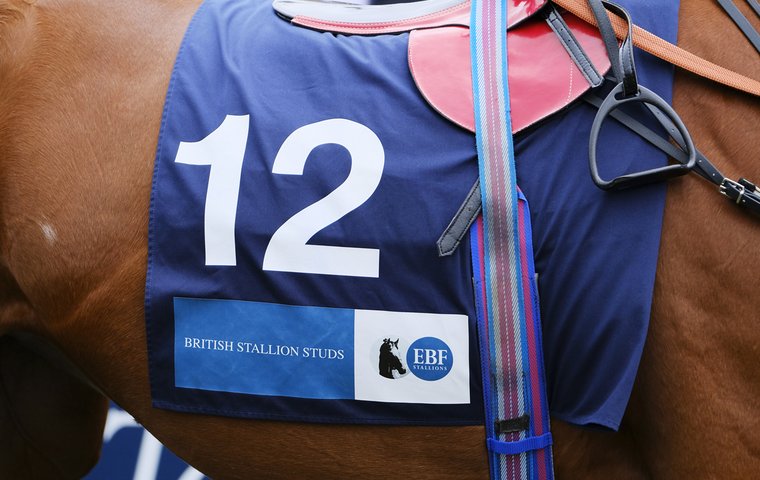 The British arm of the European Breeders' Fund (EBF) has become an Official Partner of the Jockey Club, it was announced today, in recognition of the major investment domestic stallion studs make into British racing via the British EBF.

The partnership is designed to help to heighten awareness within the British racing industry of the significant contribution the British EBF is making to racing there, using the platform the Jockey Club can provide through its 15-strong group of racecourses nationwide.
The vast majority of the £1.6 million-per-year supplementation of prize money that the British EBF provides is via contributions from the income of stallions standing in Britain. EBF enhancements to prize money are always reflected above the minimum value of a race, so owners benefit directly from the fund. The trustees also direct money into parts of the programme that encourage progression or which require support.
Recent flat racing initiatives include investment in listed races, the EBF Breeders' Series of fillies' handicaps and the sire and dam restricted 2-year-old maiden races, which support the renewed industry focus on stayers. The 80 jump races the EBFs support have a strong focus on fillies and mares to complement industry drive in this area.
Founded in 1750, today the Jockey Club is the largest commercial group in British racing and stages a range of racing, music and other events and activities at its venues nationwide, including four of the five British classics, the Randox Health Grand National and the Cheltenham Festival. It is governed by Royal Charter to act as a champion for British racing's long-term prosperity, including reinvesting all its profits back into the sport.
Stephen Wallis, Group Director of International and Racing Relations at The Jockey Club, explained why the Jockey Club was keen to initiate the new partnership: "The European Breeders' Fund has been an integral part of the landscape of British racing for more than 30 years. We are proud to stage the largest number of EBF races at the Jockey Club's racecourses and thus help to facilitate this important initiative for horsemen.
"We are very pleased to be working with the British EBF now as an Official Partner in the promotion of our sport and in support of our prize money aims. Hopefully the group-wide platform we offer will help to showcase to the industry what a significant contribution the British EBF is making to racing in this country."
Philip Mitchell, Chairman of the British EBF, commented: "The trustees of the British EBF are delighted that the Jockey Club is acknowledging British stallion studs and owners' support of British racing in this way. We hope that this new relationship will increase the profile of the organisation and help more people understand what we do and how we are funded.
"The fund is still a vital tool to boost prize money which we could not provide without the support and generosity of the stallion masters.
"We are working with other racecourses and groups on similar projects to the group-wide partnership with the Jockey Club and its racecourses, and hope that the initiative that they have shown in approaching us will pave the way for further industry engagement."