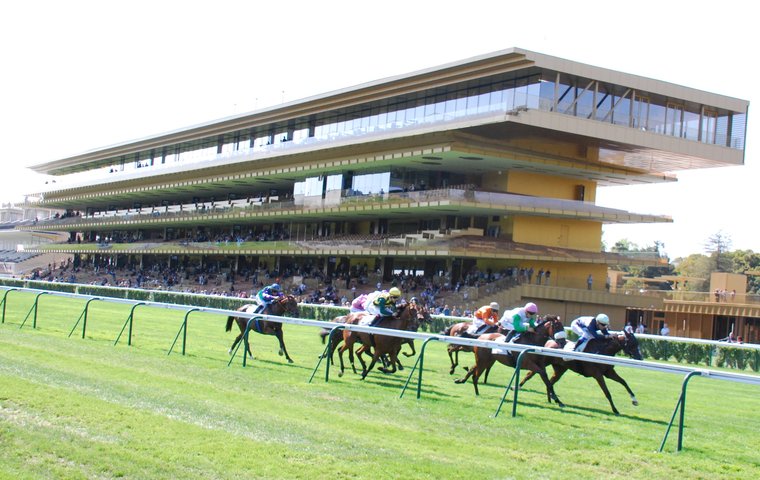 As president of one of the world's top bloodstock sales companies - Arqana in France, Eric Hoyeau (pictured below) has his finger on the pulse not only of international breeding trends but of Thoroughbred racing in general. This is a crucial time of year for him, with the hugely prestigious August Yearling Sale at Deauville (August 17-19) less than three weeks away, but he still found time to take part in TRC's fortnightly Q&A feature.

Who do you believe is the most important figure in the history of racing around the world?
In my opinion, it is more a question of a group of people who created and developed the internationalisation of racing and transformed it from a hobby into a worldwide competition and global chain. Vincent O'Brien was a precursor for this movement in Europe in the same way that Alec Head, Roland de Chambure and François Boutin were for breeding and training in France or Jean and then Louis Romanet were for the institution. In more recent times, Sheikh Mohammed and John Magnier have been figureheads for this continuing modern globalisation.
Which is your favourite venue and race (anywhere in the world)?
My first experience of a racecourse was at Craon, close to my childhood home. It is sort of the Cheltenham of the west of France, with both flat and jump racing in a festive atmosphere. Cheltenham and Ascot are of course temples of racing in their own rights, but recently I have truly fallen in love with the new ParisLongchamp.
The design of the newly renovated grandstand is particularly aesthetic, and it has a perfect location just on the outskirts of Paris. New innovations, such as the creation of the 'JeuXdi', on a Thursday evening, attract a young urban crowd who are discovering racing and bringing the sport into a new era, yet the track itself still remains that of the most famous French race; the Prix de l'Arc de Triomphe.
What is your fondest memory in racing?
My favourite memory dates back a long time to when I was sitting in front of a black-and-white television set. I was watching the Arc de Triomphe and Sassafras, ridden by Yves Saint Martin, had just beaten Nijinsky in the hands of Lester Piggott (see video below). Nijinsky was deemed to be unbeatable and that victory had an immense effect on me and created a huge sense of national pride as a young boy.
What do you see as the biggest challenge racing faces today?
Without doubt it would have to be the need to renew the 'customers' of racing at every level.
It is vital that we encourage others to discover our sport and make it more open to outsiders. We must create more partnerships with major companies and attract more people into ownership, in particular young businesspeople and entrepreneurs. That is the responsibility of each and every one of us.
We should be linking up with entrepreneur networks and making the most of the reception facilities at the new ParisLongchamp. With that in mind, Arqana has recently invested heavily in this area, and in creating a 'Development' department, which organises opportunities for the public to discover racing, notably at ParisLongchamp, and creates and manages racing clubs
The next important challenge will be to attract new punters by adapting the products on offer to the next generation, who are more predisposed to bet on sports. The learning experiences organised during the now famous JeuXdi show that this practice works, but it is necessary to be able to promote this on a grand scale.
If you could change one thing in racing, what would it be?
I would love to be able to change the public's perception of racing and show people just how well cared for racehorses really are. That is the responsibility of everyone in our industry.
It is not just a sport but also an industry that generates thousands of jobs. A lot of work has already been done to showcase the work done for racehorse welfare, and recent developments, such as awards for stable staff, are most welcome, but there is still much more to do.