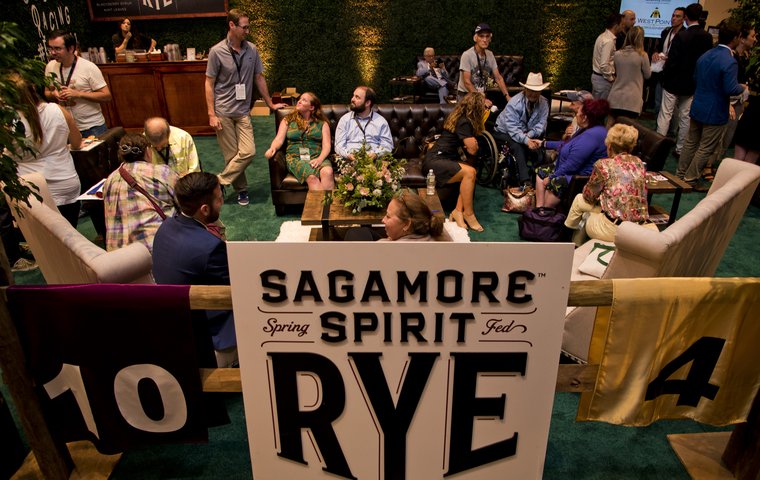 With exactly five months until the doors open for Equestricon 2018 at the newly renovated Kentucky International Convention Center (KICC), event organizers have released an initial wave of key sponsor and partner commitments for the highly anticipated convention.

Equestricon's Kentucky debut, which kicks off Breeders' Cup World Championships week in Louisville, will feature the largest-ever public gathering of racing's biggest personalities, engaging panels, interactive exhibits, educational workshops, and an industry-wide trade show.

The list of partners for the convention, which will be held at KICC on Monday, October 29 and Tuesday, October 30, 2018, includes the Breeders' Cup, Churchill Downs Incorporated (CDI), Horse Country, Keeneland, National Thoroughbred Racing Association (NTRA), Fasig-Tipton, America's Best Racing (ABR), TVG, Daily Racing Form (DRF), and Equestricon's official charity partner Thoroughbred Aftercare Alliance (TAA).

"We continue to be humbled and extremely encouraged by the enthusiasm for Equestricon and our core mission of putting on a fun event that increases access to the sport," said Equestricon co-founder Justin Nicholson. "We're working on a number of other big partnership announcements and with the convention being paired with Breeders' Cup this year, attendees and participants can expect to see just about every major racing organization and personality in the building."

The initial list of Equestricon 2018 sponsors and partners features more than 40 major racing organizations, racetracks, media outlets, ownership groups, farms, sales agencies, wagering platforms, bourbon brands and entities dedicated to advocacy on behalf of horses, jockeys and all racing stakeholders. First-wave sponsors and partners include:


Signature Partners
Breeders' Cup
Churchill Downs
Twinspires
America's Best Racing
TVG

King Louis Partners
Horse Country
Keeneland
West Point Thoroughbreds
Sagamore Farm
Sagamore Spirit

Falls City Partners
Fasig-Tipton
Team Valor International
NTRA
Four Roses Bourbon
Centennial Farms
Kirkwood Stables
Stonestreet Farm
Little Red Feather
LNJ Foxwoods
Thoroughbred Women's Network
Watch and Wager
Equibase/STATS Race Lens
MagnaWave
University of Louisville Equine Industry Program
University of Kentucky Ag Equine Programs

Event Sponsors
Kentucky Derby Museum
Bluewater Sales
BSW Bloodstock/ELiTE Sales
Taste of Victory Stables
National Steeplechase Association
Kentucky Downs
Lane's End
Remington Park
Maryland Horse Breeders Association & Maryland Million Ltd
Permanently Disabled Jockeys Fund (PDJF)
Jockeys' Guild
For the second year in a row, Equestricon is partnered with Horse Country and the convention will feature the popular "Horse Country Row". Within the Horse Country activation at Equestricon will be some of Kentucky's iconic farms and facilities, including Claiborne Farm, WinStar, Taylor Made Farm, Godolphin, Pin Oak Stud, Coolmore, Mill Ridge Farm, Darby Dan, Hermitage Farm,and Hagyard Equine, with others expected. Further details regarding Equestricon's partnership with Horse Country are forthcoming.

Equestricon has also forged partnerships across all media platforms with some of the most well-known outlets in racing. Media partners include ABR, TVG, DRF, Horse Racing Radio Network (HRRN), Thoroughbred Daily News (TDN), BloodHorse, Eclipse Sportswire, Thoroughbred Racing Commentary (TRC), Paulick Report, and Equine Info Exchange.

The complete initial list of Equestricon partners and sponsors can be found at equestricon.com. Also newly listed on the site are more than 60 exhibitors — covering a range of racing products and services — that are confirmed as participants of the event. A limited number of exhibitor booths are still available for Equestricon 2018.