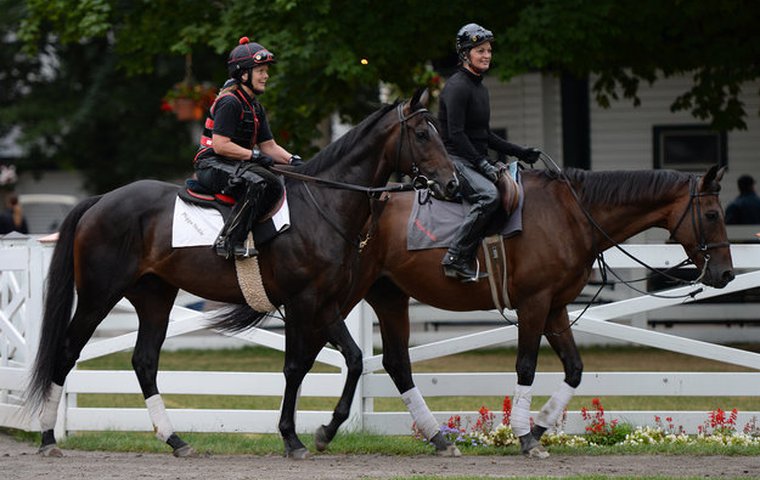 When Mr Speaker runs in Saturday's G1 Travers Stakes at Saratoga Race Course on display will be one of the most successful and enduring partnerships in American racing, that of trainer Shug McGaughey and the Phipps Stable. Twenty-nine years strong, this collaboration has produced two Travers winners, Easy Goer in 1989, and a year later, Rhythm.

There is a behind-the-scenes working relationship at play here, too, involving Mr Speaker's exercise rider, Lena Lorieul, who will celebrate her 30th year in the McGaughey stable this November.
Given the length of her tenure in McGaughey's barn, it's not surprising's hands-on knowledge of Mr Speaker's family tree is encyclopedic.
"I rode Preach, Pulpit's dam, I rode Personal Ensign, I rode Salute, and Mr Speaker isn't even her first foal, he is like the fifth foal," Lorieul, 52, said.
She paused for a beat and considered what she just said.
"Sometimes, it's hard on the ego when you realize you've been around long enough to be working with fourth-generation horses, like Mr Speaker."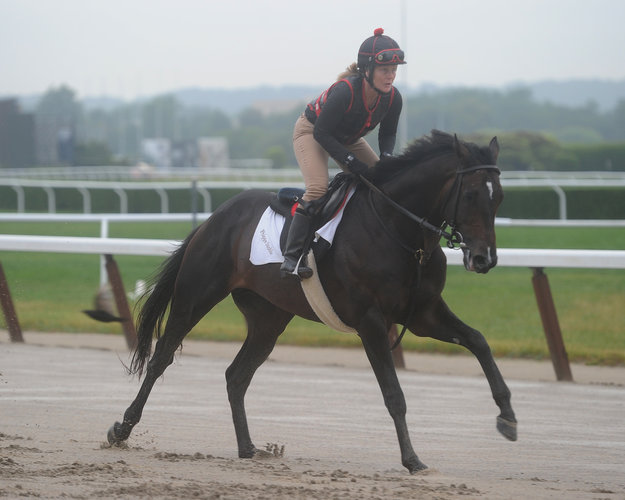 Mr Speaker, a son of Pulpit, is an illustration of the royal bloodlines coursing through McGaughey's shedrow. Through the Phipps family, the trainer has been entrusted with the care and development of some of the finest Thoroughbreds to compete in North America during the 20th and 21st centuries.
Among them, champion Personal Ensign who retired undefeated through three seasons of competition and 13 starts. Personal Ensign's progeny include multiple G1 winner and Breeders' Cup champion, My Flag, and Salute, Mr Speaker's dam. Mr Speaker became this family's most recent G1 winner in the Belmont Derby.
The seemingly endless supply of impeccably bred horses is not lost on Lorieul, who was the regular exercise rider for 2013 Hall of Fame inductee Lure, Claiborne Farm's back-to-back winner of the Breeders' Cup Mile in 1992-93. When asked what has kept her in the same job for three decades, she responds as if the answer is quite obvious.
"Good horses," Lorieul said on a recent morning at Saratoga while she cleaned tack. "The good horses we get to work with. It just makes your job really easy. If you start with a good horse, and you have a good team, my job is easy."
Lorieul, a native of Sweden, has no family connections to horses, but said while growing up in the Scandinavian country that it was only natural she would gravitate toward riding.
"There are ponies and horses everywhere in Sweden," she said. "When you get to your teenage years, then you separate, some girls go to boys, and others to horses. Obviously, I stayed with the horses."
After a short stint riding races in Sweden, Lorieul and a friend took off for the United States. She heard of a job in McGaughey's barn at Churchill Downs in the fall of 1984, and was hired on the spot.
Over the years, McGaughey said he has appreciated Lorieul's insightfulness as a rider. He points to Lorieul's handling of Mr Speaker as just a single example of her horsemanship skills.
"Pulpits can be a bit high-strung," McGaughey said. "I know that whole Pulpit family. I trained his mother. You have to keep your eye on them. I think Pulpit puts a little fire into some of the Phipps' mares.
"Lena has done a great job with Mr Speaker," he added. "She's done a really good job of breezing him; the right time or close to it. She is patient with him in the morning and she has got him to where he is very relaxed.
"In my opinion, Lena is one of the most remarkable people I've been around in my life," McGaughey added. "Always upbeat. When my temper was a lot worse years back, she took the brunt of it, and never looked back. She always tries to do the best she possibly can do, and I can depend on her. When I don't like the way things are going with a horse, I may switch [the mount] to her to see if we can get going in the right direction. That is what she has brought here, and all I can do is thank Lena for it."
On the home front, worlds collide for Lorieul, who in 2001 married Christophe Lorieul, the head assistant for the Christophe Clement stable. The Lorieuls have one child, 12-year-old Elsa, who like her mother, caught the horse bug at an early age, and rides at a stable nearby her family's home in Long Island.
Clement's Belmont Stakes winner, Tonalist, is among Mr Speaker's rivals in the $1.25 million Travers, which should make for some interesting dinner table conversation Saturday evening.
"Elsa is very diplomatic," her mother said, "She waits until about the eighth pole, and whoever is in front, that is who she is screaming for."