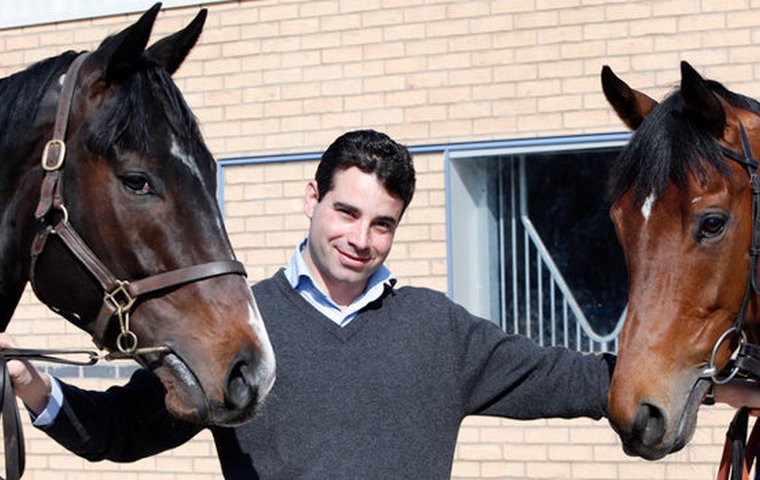 The Dubai World Cup Carnival has become a melting pot for international ambition. Owners from all points of the compass are lured by the challenge of testing their stock on a global stage, which was the carnival's stated aim when it opened for business 11 years ago. This year's 13-meet fixture, which opened on Jan. 8 and culminates with the $10 million Dubai World Cup on March 29, has drawn runners from each of the six populated continents. It is where the world's horsemen exchange ideas, and no visiting trainer better espouses the carnival's international virtues than British-based, Italian-born trainer Marco Botti. Julian Muscat reports.

Newmarket-based Marco Botti nominated more horses (13) to the 2014 Dubai Carnival than any trainer outside the emirate. But what really catches the eye is the truly eclectic mix of owners gathered under his umbrella.
There's Swedish-born Stefan Friborg, whose Estrela Energia Stables plundered the 2010 World Cup with his South American racehorse, Gloria de Campeao. There's Giuliano Manfredini, a native of Italy who owned Botti's first winner back in 2006, and there's the Australian Thoroughbred Bloodstock syndicate.
Yet more cosmopolitan is Palestine-born Dr. Marwan Koukash, who settled in Britain after spells in refugee camps in Jordan and Kuwait. Koukash established EuroMaTech, a corporate training company, in 1992 and its success has been such that he now owns more racehorses than any other British resident.
Those diverse roots may explain why Koukash, 55, is invigorated by international racing. His British-trained horse, Mount Athos, finished fifth and third in the last two renewals of Australia's Melbourne Cup. Mount Athos is now pointing at the carnival's Super Saturday on March 9. This is a dress rehearsal for World Cup night, which carries a record purse of $27.25 million.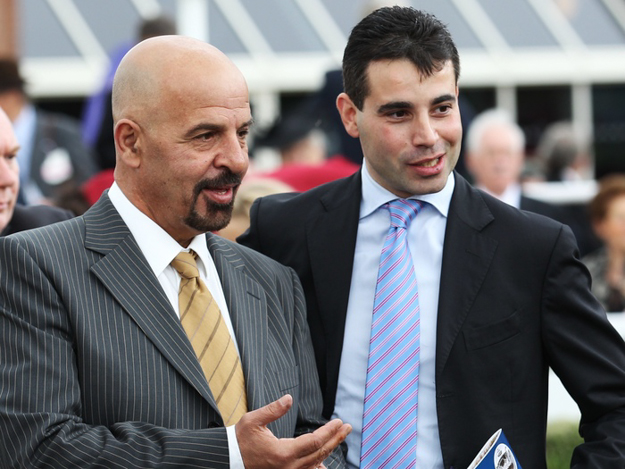 Koukash celebrated his first carnival winner last month, which coincided with his inaugural visit to Meydan, Dubai's showcase racecourse.
"It was a fantastic evening," he said. "I was there with some of my brothers who work in Dubai, where I also have business interests. I really enjoyed racing in Australia and now I am starting in Dubai."
Koukash linked up with Botti, 37, two years ago, the attraction being that Botti's outlook knows no horizons. He set out his stall early in his training career when winning the 2009 G1 Goodwood Stakes at Santa Anita with Gitano Hernando.
[pullquote]Botti's first truly international globetrotter was Jakkalberry, who landed the 2012 American St Leger at Arlington Park either side of hitting the board in the Melbourne Cup and Sheema Classic at Meydan. Last year he annexed the G2 Dubai City Of Gold, again at Meydan.
"I have been to the Dubai carnival every year since I started training in 2007," Botti said. "The racing is very competitive but prize-money is great. At the end of the year in England, you have done really well if you win £1 million ($1.66 million). In Dubai, you can win that in one race."
Beyond that, the carnival is an ideal networking opportunity. Botti knew the landscape from his earlier stint with Godolphin, racing stable of Dubai's ruler, Sheikh Mohammed bin Rashid Al Maktoum. He saddled his first carnival winner in 2010, since when he has attracted several patrons on regular visits to the Gulf state.
His feat in reviving a jaded Planteur to finish third in the 2011 Dubai World Cup caught the eye of Sheikh Mohammed bin Khalifa Al Maktoum, a staunch carnival supporter who joined the Botti bandwagon. And, when Botti returned the following year, Sheikh Joaan bin Hamad Al Thani bought Planteur in the World Cup preamble ahead of finishing third once more.
"Luckily, we had a horse he wanted to buy," Botti reflected. "I got to know the sheikh in Dubai. If you don't have a horse like Planteur to travel with, you will never come across owners like him."
Sheikh Joaan, a prominent member of Qatar's ruling family, whose Treve won the Prix de l'Arc de Triomphe in October, has since increased his numerical support of Botti.
And so it goes on. In Dubai last year, Botti met the aforementioned Friborg, who sent him three horses originally from South America, each of which had fared poorly at last year's carnival. Two are now back in Dubai, and Botti is optimistic of turning them around. He is also looking forward to running Linton, a superior Australian sprinter bought by Stefan Friborg who flew straight to Dubai last month.
Meanwhile, Dandino and Tac De Boistron are owned by an adventurous Australian syndicate. They, too, are being pointed toward Super Saturday in an effort to secure a place on World Cup night.
It's no wonder Botti looks forward to the start of the carnival each January.
"Good things have happened when we have gone to Dubai," he said. "It has been lucky for us."
There's a bit more to it than that. In casting his net around the world, Botti is reaping rich reward.