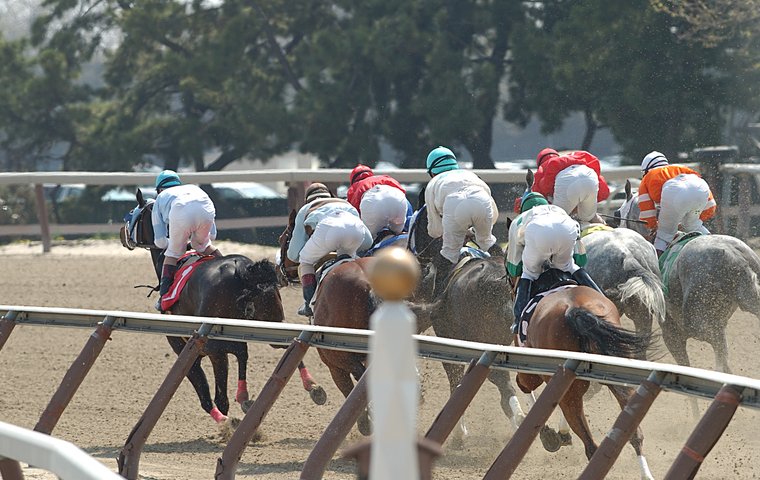 Last Wednesday, I read yet another press release from the Association of Racing Commissioners International (ARCI) promoting "new regulatory standards as part of a continuing process to adapt standards to current integrity threats as well as new technologies and innovation".

These new standards are an ongoing part of the development of the National Uniform Medication Program (NUMP).
NUMP is an attempt by the racing industry and ARCI to organize the decentralized state-run racing commissions' integrity measures into a uniform program of drug testing, consistent state laboratories, as well as proper enforcement and penalty procedures.
ARCI gets considerable professional support in 'model rule development' from a panel of 23 highly qualified industry experts representing relevant organizations throughout the Thoroughbred racing industry and called the Racing Medication Testing Consortium (RMTC).
RMTC chairman Alex Waldrop explains the RMTC contributions on its website: "The RMTC continues to provide critical support to commissions across the country in the implementation of all four components of the National Uniform Medication Program."
No uniformity in sight
However, the important point to remember is that, when the RMTC makes recommendations for the adoption of specific model rules by ARCI, and ARCI then adopts a model rule, ARCI has no authority over state legislatures as to how that model rule might be amended or changed in the state legislative process. By definition, this process can result in the lack of uniformity among states for the same model rule.
So how much progress has been made on NUMP?
Unfortunately for ARCI, the RMTC has been tracking the adoption of the 500 pages of model rules and their adoption in the ARCI Thoroughbred racing state jurisdictions. Racing jurisdictions have allegedly been working on achieving uniformity for over a decade. NUMP was created in 2012, and there is no true industry medication uniformity in sight, as one look at the top diagram on this page on the RMTC website shows.
State adoption means that the individual state legislators review the model rule and put the rule through the individual legislative process, often resulting in a modified rule in the final individual state racing law.
Perhaps the most discouraging lack of specific rule adoption is the out-of-competition(OOC) drug testing rule that has only been adopted in eight of the 34 ARCI member states.
I say discouraging because experts in doping and performance-enhancing drugs have confirmed that the only really effective way to catch cheaters using illicit drugs is to test horses 'out of competition'. A simplified explanation for this is that performance-enhancing drugs often have the ability to impact the horse's performance for long after the drug has left the blood/urine and cannot be detected by traditional racing post-race tests.
Most top-level racing countries conduct between ten and 20 percent of their drug tests out of competition. The U.S. has one of the lowest rates of OOC tests at less than two percent of the total tests nationally.
In the case of New York, which has allegedly adopted an OOC rule, I encourage you to compare the five-page ARCI OOC rule ARCI-011-022 (on page 291-295 of the model rules) with the New York gaming law that is two pages long and under NY rule 4012.5-Out-of-competition testing.
All quiet at NYRA
Unfortunately, while New York is counted as one of the 25 percent of the ARCI jurisdictions that has adopted the OOC, there is a significant difference between the two OOC rules. Furthermore, regarding actual implementation of an OOC rule in New York, there is no public record that any horse/trainer has been found to have tested positive under the NY OOC law.
Further, NYRA has adopted a 'house' rule for OOC testing. Under this, NYRA cannot fine or suspend a trainer with an OOC house rule violation, but it can refuse to give the trainer stalls or take entries. Once again, NYRA has not published any such penalties imposed on any trainer for an OOC testing violation.
Despite some sincere efforts by a number of professionally trained and talented people at the RMTC, there is no empirical evidence that suggest there will ever be an effective National Uniform Medication Program. Trying to get significant improvements in the consistency of medication testing, state-of-the-art labs, serious penalties for owners/trainers using performance-enhancing drugs through the state government simply is not going to happen.
It does lead one to question if ARCI, the state racing commissions and the state legislatures truly want and can afford an effective NUMP program.
Cheating taking place 'on a regular basis'
Make no mistake. In my opinion, cheating through the use of performance-enhancing drugs and illegal medications in some form is taking place on a regular basis at Thoroughbred racetracks throughout the United States.
Here are a few questions from an extensive survey with 1,860 responses that the Daily Racing Form undertook in October 2015. I think that, in the three-plus years since this survey, the numbers have probably gotten more disturbing.
Do you believe states are currently effectively catching trainers or veterinarians who are using illicit drugs?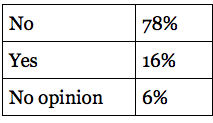 Do you believe states are capable of adopting uniform regulations without the structure that would be imposed by the Thoroughbred Horse Racing Integrity Act?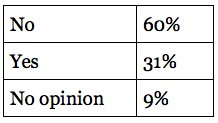 Are you in favor or opposed to passage of the proposed Thoroughbred Horse Racing Integrity Act?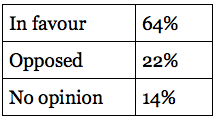 Please remember that DRF customers are generally serious bettors who apparently continued making bets on races even when 78 percent of them believe that illicit drugs were being used on these racehorses. Also, it is entirely possible that some of these bettors contributed to the drop in wagering handle from a high of $15+ billion in 2003 to $11 billion in 2018.
If you have read this far, you are probably an active participant in the Thoroughbred industry, but possibly not a serious bettor. If you find these numbers to be very aggressive regarding cheating in racing, please have a brief conversation with a serious bettor on this topic. Please get their honest opinion of the prevalence of performance-enhancing drugs and how they take that knowledge and account for it in their wagering activity.
In this article, which I wrote here almost five years ago, I review some of the issues regarding the efficacy of state racing commissions and also evaluate the issues surrounding OOC testing in more detail.
Barry Irwin is the successful founder and chief executive of the most successful international partnership-owned racing stable, Team Valor International. He wrote a frank and important comment in response to a TRC article that read in part: "The real debate on medication or drugs has been hijacked. Right now, the most important issue involving drugs is not about Lasix, or Salix or Bute or any other so-called therapeutic substance. It is about the PEDs [Performance-Enhancing Drugs] that have tilted the playing fields in the best races at the best tracks in America … Until PEDs are dealt with, owners that continue to get beat by "enlightened" trainers will continue to leave the game."
A powerful solution
I completely agree with Mr Irwin. If the Thoroughbred industry does not want to make a serious effort to discover and expose the many forms of illicit drugs or PEDs such as designer drugs, EPO, more sophisticated forms of milkshaking and bronchial dilators, as well as new techniques involving micro-dosing and others, then we will not have a future in the Thoroughbred racing and breeding industry.
We cannot expect to continue to attract owners and bettors to participate in the sport if they do not feel that the industry can maintain its integrity and protect their financial investments.
The very good news is that there is a powerful solution to this serious issue: The Horseracing Integrity Act of 2018. This Federal Government initiative continues to gain momentum. Please visit the Coalition For Horse Racing Integrity here for the latest information on this critical initiative.
You will see this message on the site, "We need national drug testing to help the horseracing industry thrive."
I would suggest changing the last word from thrive to survive.