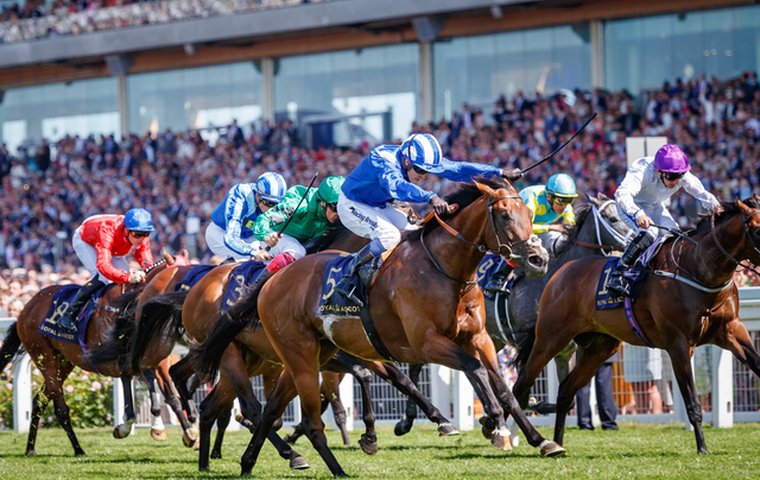 John Gunther may have rankled some feelings in America with a comment he made after the G1 St. James' Palace Stakes at Royal Ascot on Tuesday. Following a victory by his homebred Without Parole, Gunther proclaimed, "I don't think I could ever top the emotion of this day ever."

Being that Gunther lives in Vancouver, Canada, and often attends the races at Royal Ascot, his feelings were somewhat understandable - until you realize that Gunther was the breeder of Justify, who became just the 13th winner of the American Triple Crown earlier this month.
G1 winner at Ascot vs. Triple Crown winner. Even with Gunther owning St James's Palace Stakes hero Without Parole, you would figure that such a close association to a rare champion such as the undefeated Justify would be next to impossible to top.
And yet, someone else well versed in the experience of winning a Triple Crown can understand Gunther's feelings. He might not agree with him, but after just one day at Royal Ascot, American-born and raised Justin Zayat can relate to the special feelings Royal Ascot can generate.
"I can understand how some people feel and why they would say that, but you can't compare winning here at Royal Ascot and winning the Triple Crown. They are special in their own way. Ascot is amazing, but the Triple Crown is a different and unforgettable thrill."
No disappointment
Justin Zayat was the right-hand man and racing manager for his father, Ahmed, when American Pharoah, owned by Zayat Stables and trained by Bob Baffert, ended a 37-year Triple Crown drought in 2015. Now the President and CEO of Racing and Bloodstock for Zayat Stables, he represented the stable in his father's absence at Royal Ascot when they ran the United States-based Gidu in the £500,000 Commonwealth Cup today (Friday). The 3-year-old son of Frankel, who had three wins and two seconds in five U.S. starts, finished a highly creditable sixth behind Hamdan Al Maktoum's Eqtidaar.
"We were about 2½ lengths away from glory," Justin Zayat said. "Gidu ran hard. He was fighting at the end. We'll live to fight another day. [Jockey John Velazquez] gave him a perfect trip. There's not much more you can ask for."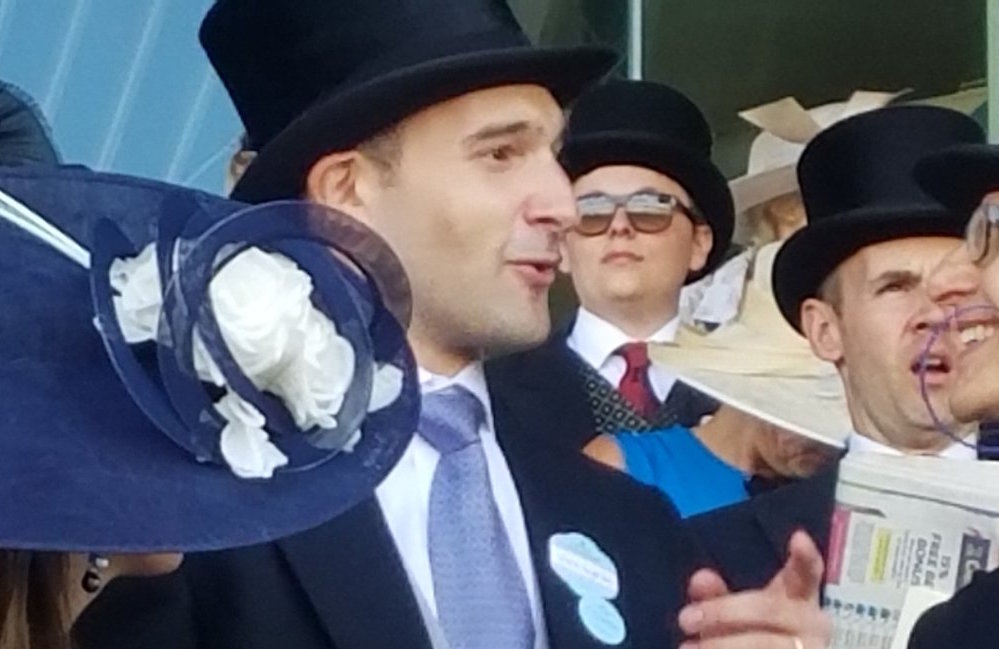 While the trip across the Atlantic did not generate a victory on the racetrack, there was no sign of disappointment on Zayat's face after the race. If anything, he was gushing over his first taste of Ascot racing and talking about returning as soon as possible.
"Racing here at Royal Ascot is like your first taste of the Kentucky Derby. It makes you want to go back for more and win a race here," he said. "If we ever have another horse capable of being here, we'll be here for sure. I'd love to come back.
"It's completely different from American racing. The pageantry here, it truly feels like the Sport of Kings. It's a different world. It exceeded all my expectations. To be here, seeing it all in person, I can't compare it to anything."
Certainly, there's nothing in America that can compare with the sight of a grandstand and grounds filled with a crowd of about 70,000 during a weekday, all of them dressed to the nines in designer dresses and hats and top hats and tails. In the paddock, there are not only titans of industry but royalty too - like Queen Elizabeth II and Sheikh Mohammed, Prime Minister of the UAE and Ruler of Dubai, for instance.
Velazquez, who rode Gidu, says he has ridden about a half-dozen times at Royal Ascot and each time he marvels at a brief, five-day meet that can only compare to a week-long Breeders' Cup with its international intrigue.
"This is a special event. Every day is like the Breeders' Cup back in the United States. It's very international. You meet people and horses from everywhere. It's a special place," Velazquez said. "Everyone wants to be here. It's like Saratoga in America. Everyone wants to be here and run in the races. International racing has gotten so big, it's an important place for a lot of people. It's a very special moment to win here."
For Zayat, even more than the gallant effort by Gidu in the Commonwealth Cup, his favorite memory of his initial day at Ascot was meeting another 'owner' in the previous race.
"I got to meet Her Majesty The Queen," he said. 'It was an unbelievable experience. When she ran a horse in the second race [Elector in the King Edward VII Stakes] they let me approach her and speak with her. Her knowledge of horse racing is unbelievable. She knows every horse, every breeding. See was so pleasant. It gave you a very warm feeling talking with her. Meeting The Queen is definitely something that I will never forget for the rest of my life."
As new as Zayat may be to the experience, Velazquez, who won the King's Stand Stakes with Lady Aurelia last year at Ascot, has come to truly appreciate the electricity and vitality packed into each day at the fabled race meet. As impossible as it might be, the Hall of Fame jockey says he would love nothing better than to bottle the atmosphere and bring it back to America with him.
"Just look around. It's very simple. Look around and see all the people. That's what you would love to see in America," Velazquez said. "You see how well-dressed the people are. You see how much they love the racing. The love of the sport is incredible here."
Surely, even with a slight glance, it's easy to see why Royal Ascot is held in such esteemed regard. Whether a victory there can match a Triple Crown sweep might depend on your allegiance. Yet through it all, it seems clear that, whether you are racing royalty in the United States or just someone happy to have a $2 souvenir ticket on Justify or American Pharoah, a day at Ascot will surely have you reaching for superlatives.