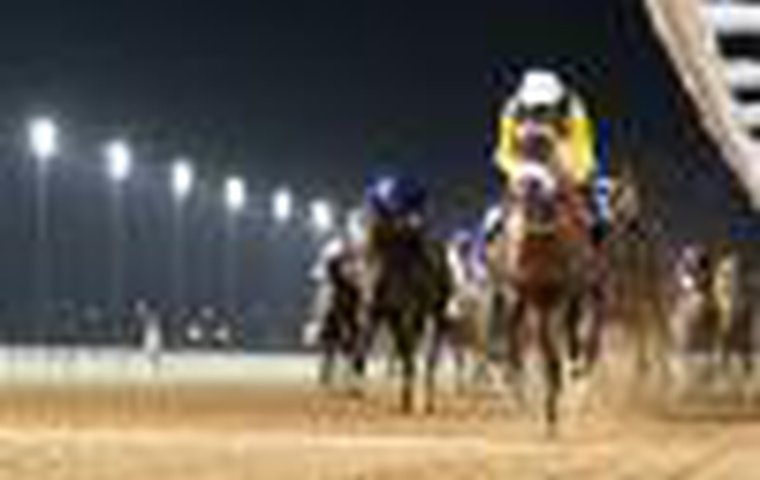 At first glance, it's difficult to imagine the tranquil quadrangle of blue-roofed stables as the headquarters for a daring battle plan. A gentle breeze is in the air and the only sound is the chirping of birds in nearby trees as a few chickens nibble at the ground.

Yet in this oasis tucked behind the behemoth Meydan Racecourse in Dubai, a bold strategy is unfolding with the goal to seize American racing's most treasured prize, the gold Kentucky Derby trophy.
South African trainer Mike de Kock, renowned over the past decade for his successful raids on the best of the rich racing in the United Arab Emirates, has a simple explanation for his envisioned attempt to do what never has previously succeeded.
"Why not?" de Kock said on Thursday from command central, his stable office lined with photographs of some of his best runners and a few trophies and other pieces of racing memorabilia.
Just a few yards away, standing quietly in a stall, is the lanky bay colt on whose shoulders rests the aspirations of de Kock to lift the first jewel of the American Triple Crown for his patron, Sheikh Mohammed bin Khalifa al Maktoum of Dubai's ruling family. Named Mubtaahij, which means "Happy" according to one translation from Arabic, the son of Dubawi must first win or place second in Saturday's $2 million UAE Derby to earn the requisite points for competing in the Run for the Roses.
Since Mubtaahij captured the second leg of the UAE Triple Crown, the Al Bastikiya at the UAE Derby distance of 1,900 meters (about 1 3/16 miles) on March 7, and is 3-for-4 on Meydan's new dirt track, de Kock feels positive while looking forward to Kentucky.
"Look, his form speaks for itself," he said of Mubtaahij. "He's doing well and he's well suited to the trip. He's very fit in that he's had three runs through the [Dubai World Cup] Carnival. He's hard-knocking and he's fit."
While de Kock is well aware that years of attempts to win the Kentucky Derby by Sheikh Mohammed bin Rashid al Maktoum and his Godolphin army with horses that had raced in Dubai did not meet with success, he is undaunted. And he makes it clear that if Mubtaahij can earn his way into the starting gate in Louisville, he will not be going just to be part of the social swirl.
"Any big races around the world, if you've got a horse, you must have a crack at it. That's why you're in the game; that's what being in the sport is for," de Kock declared. "I don't want to go there with a horse just to run. I'd like to go there with a horse that's going to be competitive.
"The Kentucky Derby is something one always sees from a distance and reads about. It's a massive deal in America and to be part of that would be special," he added.
Special is also a word that applies to Mubtaahij, there is no doubt about it.
An Irish-bred son of Dubawi and the Pennekamp mare Pennegale, Mubtaahij is a half brother to G1 Prix de l'Opera winner Lily of the Valley and to stakes winner Calbuco. He was acquired for Sheikh Mohammed bin Khalifa for €450,000 at the 2013 Arqana Deauville yearling sale by de Kock's associate Jehan Malherbe of Form Bloodstock.
Although unplaced in two starts at Newmarket in England as a juvenile, Mubtaahij has thrived since arriving in Dubai and being given the opportunity to run on dirt.
"He's a horse that, if you look at his body weight and look at him as an individual, he's gotten stronger and stronger as the term has gone on and as he's raced more," de Kock observed.
He broke his maiden on Dec. 31 at Meydan in a 1,600 meter race on dirt, and followed up with a five-length win in the UAE 2,000 Guineas Trial over 1,400 meters on Jan. 15. He battled bravely down the stretch but was defeated by Godolphin's Maftool, a UAE Derby rival, by a head in the UAE 2,000 Guineas in February, but then reversed that decision with his 2 ½-length triumph in the Al Bastikiya.
Mubtaahij's willingness to do battle and his calm unflappability are characteristics that will serve him well if he makes it to the Kentucky Derby.
He is the type of colt who shows no nerves and calmly greets visitors with a kind nuzzle. While he "is a man," when out his stall, de Kock said the colt's ability to handle any type of situation is his key asset apart from his obvious quality as a runner.
"I think mental toughness more than anything else because he is -- touch wood -- quite a sound horse," he said. "The whole thing with dirt racing is they've got to be gritty and be able to grind and overcome kickback and sometimes very, very fast paces and finish off a fast pace."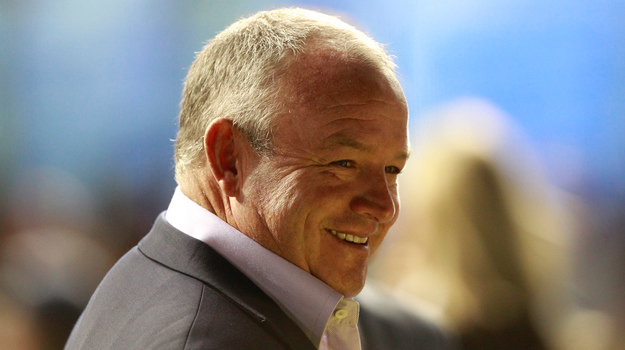 While de Kock espouses a philosophy, as he puts it, of never expecting much so he won't be disappointed, he knows Mubtaahij has the raw ability to win the UAE Derby, although he noted that his rail post is not an asset. Top international jockey Christophe Soumillon, who rode Musir to win the 2010 UAE Derby for de Kock, will pilot Mubtaahij for the first time on Saturday.
In addition to Musir, de Kock has saddled four other UAE Derby winners, including 2007 UAE Triple Crown winner Asiatic Boy, owned by Sheikh Mohammed bin Khalifa. But all those other winners were older, Southern Hemisphere-breds who are allowed under Dubai racing rules to compete in the UAE Derby.
Mubtaahij is the first Northern Hemisphere-bred UAE Classic competitor for de Kock, and thus his first potential raider for the Kentucky Derby.
While he clearly is taking nothing for granted and expects Godolphin's imported Uruguayan Triple Crown winner Sir Fever as well as Maftool to be strong rivals in the UAE Derby, with Japanese runners Golden Barows, Dear Domus, and Tap That possibly contending in the early going, de Kock already is looking ahead.
Partly because logistics are challenging and time short, he already has tentatively planned for Mubtaahij to fly to the U.S. in mid-April and settle in at Churchill Downs, where he would train up to the Kentucky Derby. De Kock would join the colt there for most of the time leading up to the first Saturday in May.
"He gets the trip, he's got the pedigree for it, and he's a sound horse: I think those are prerequisites you've got to have going into a race like that, just from being an observer. He eats very well, that's also a good thing. He's always in the manger," de Kock said.
As much as any other reason, the trainer said a Kentucky Derby entry would be exciting for him because it would be a major validation of Sheikh Mohammed bin Khalifa's global breeding and racing operation.
"Sheikh Mohammed is up for anything I'm up for. He's a progressive thinker. If it's on, he'll be right behind it. He'd love [having a runner in the Kentucky Derby], I'm sure," de Kock said. "It would be nice for him too because he's put a lot into this business, so to get a horse good enough to go there and be thought of as a contender would be a just reward."