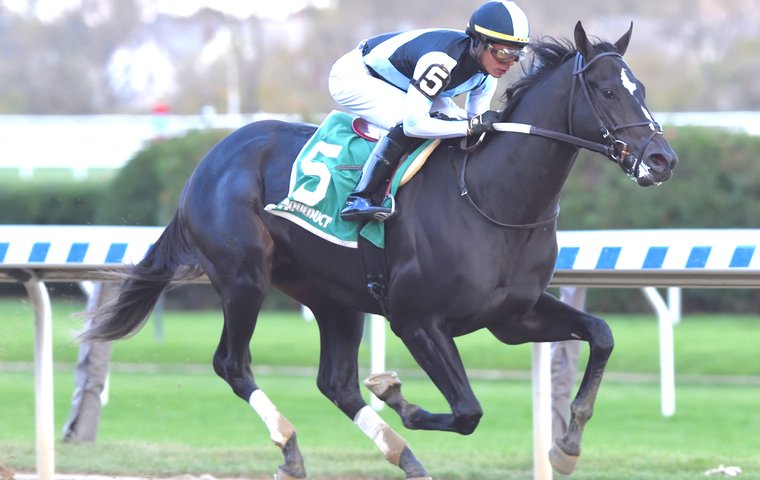 Prep School is our attempt to harness the predictive power of TRC Global Rankings on the road to the Kentucky Derby each year. We use a combination of ranking points and each horse's form to assign a probability of victory to each runner.

The horse earning the highest probability appears as the TOP CHOICE but our de facto selection is VALUE PICK, which is the horse with the highest residual probability of victory once we discount the Morning Line odds. (If we believe the Morning Line odds are unrealistic for a particular race, we will use a different method to gauge the betting public's likely opinion.)
The 2019 Kentucky Derby trail saw us analyse 13 races, including the Big One itself. You can review the selections and results here. The series raised a +3.60 unit profit at final odds, which is a 128 percent ROI (return on investment).
This year we have made two selections in the Value Pick section so far, as follows:
Max Player (G3 Withers Stakes) WON, 5.40-1
Toledo (G3 Holy Bull Stakes) 3rd, 1.80-1
These selections result in a +4.40 unit profit at final odds, so the total return is +8.00 units from 15 races, which is a 153 percent ROI. However, positive returns are hard to sustain as the sample size approaches significance, due to track take-outs.
G3 SAM F DAVIS STAKES
Tampa Bay Downs, 8½f​
So often a sideshow among Derby trials, this year the $250,000 Sam Davis at Tampa - more a trial for Central Florida's Derby back at the same track on March 7 - has been thrust into the international spotlight. The cause is Independence Hall, the wildly impressive G3 Nashua winner, who followed up in more sobering fashion in the listed Jerome, back at Aqueduct, on New Year's Day. But, interest in the race does not stop with him, with flashy Gulfstream winner Premier Star sure to command market interest, and a few others with form to give the race real heft.
TOP CHOICE Independence Hall
The unbeaten son of Constitution (new world #38) parlayed a Parx maiden win to spectacular success in the Nashua on November 3, tracking a longshot through fractions of 22.68 and 22.87 early as if this were a walk in the park. When unleashed turning in, he switched up the cadence of his stride, lengthened and sped away to a 12-length win over Meru that stopped the clock at 1:34.66. Most compilers of speed figures were very impressed by that.
The only negative surrounding Independence Hall's performance was his tendency to run greenly through the final furlong. True, it was only his second start, and he could be forgiven for losing concentration after bursting clear off strong fractions, but he seemed inclined to shy as jockey Jose Ortiz (world #12) drew the whip, which one does not like to see. Fortunately, he picked up again after the rider reverted to hands and heels, but it must be said that he again looked somewhat leery in the Jerome. It is to be hoped this does not prove a theme of his career, given the talent he owns.
The Jerome was a slower race, which may cause a few to approach betting Independence Hall with caution at odds on, but the early pace (23.79 and 23.68) was slower on a deeper track, which may favour his power of acceleration less.
Nevertheless, he is clearly the best horse in the line-up based on everything we have seen of these horses, and a very easy choice in this spot.
VALUE PICK Ajaaweed
After viewing Premier Star's two wins at Gulfstream, it is sorely tempting to put up trainer Jorge Navarro's charge, especially as he seems sure to boss the early exchanges of this contest. More subtly, Sole Volante could be similarly entertained because he was switching to a dirt surface when third in useful company since and could step up on that here.
But Ajaaweed has been a horse to follow for a while now, and he scores heavily on our system because he has top connections and is a son of Curlin - the #1 dirt sire in the world on our figures. When dealing with lightly raced horses, shading probabilities according to the potency of their sires is a good strategy. And this colt seems a promising type.
Ajaaweed should offer some value at the windows for two main reasons. First, of course, is that his form is sound. He ran on really well to chase home Shotski in the G2 Remsen on December 7, especially as he had a much wider trip than the winner. That was the first race for two months for our #1 U.S. rider Joel Rosario's mount; it was noticeable on the head-on tracking film that he wasn't hard ridden either early or down the back straight. At a guess, that race could have brought him on.
Trainer Kiaran McLaughlin (as low as #71 these days but formerly a top-ten operator) is spacing his runs out, as he again comes off a two-month absence, but he looked to have done well physically when we last saw him, and, given his make-and-shape and pedigree, should have come on again.
A mile and a sixteenth around Aqueduct will certainly not turn out Ajaaweed's best trip when his career is in the books, and he will need the leaders to overdo things, but there is a reasonable chance that Premier Star could draw the sting out of Independence Hall, and at the odds it is worth taking the chance because we know Ajaaweed can run and he should start third favourite.