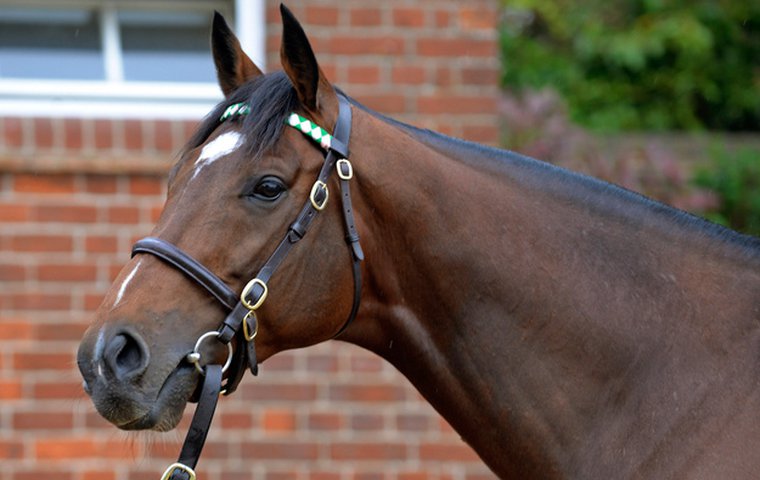 With representatives of Frankel's first crop due to hit the yearling sales this year, Janet Hickman examines how other outstanding racehorses have fared at stud.

Do elite racehorses make elite sires? It is a pertinent question, given that Sea The Stars has had only two full seasons with runners and Frankel's progeny will debut next year.
A quick answer to the question is "sometimes." But great horses carry huge expectations at stud, so success can appear as relative failure, and great influence often becomes apparent only decades after a sire's death. The truth is that elite runners often have made significant sires, with their influence surviving the passing generations, and virtually all of them have an important lasting legacy of some sort.
Let's look at the leading 10 in the Blood-Horse top 100 runners of the 20th century, the top echelons of which have remained untouched by events in the 21st century, and all horses to have been rated 140+ by Timeform. The latter includes post-War runners and therefore excludes two top-class colts whose stud exploits arguably eclipse any discussed below, Hyperion and Nearco.
Top of the Blood-Horse list is Man o' War, foaled 98 years ago and an iconic name throughout the racing world. His stud opportunities and achievements are difficult to equate with the modern bloodstock scene, but he was a great sire by any measure, aided by a long stud career.
His most influential sons were War Admiral and War Relic, and he appears in the pedigree of fellow Blood-Horse top 10 horses Kelso (4), Dr. Fager (6), Forego (8), and Seattle Slew (9) as well as near-missers Buckpasser and Damascus. Besides Seattle Slew, he is an ancestor of Danzig, Mr. Prospector, and Sadler's Wells, and his name appears in virtually all modern pedigrees in Europe and North America.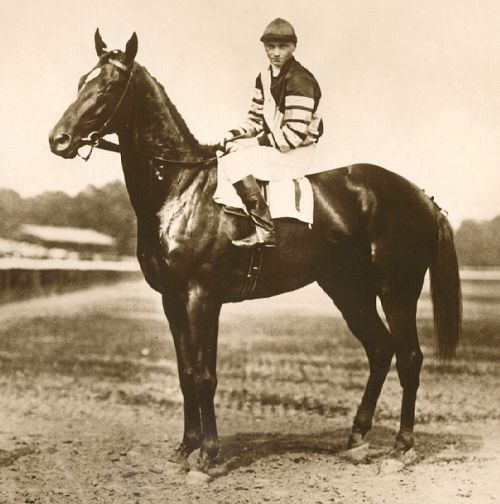 However, he is not in the pedigree of the No. 2 performer, Secretariat. The 1973 Triple Crown winner was regarded as disappointing at stud, although he did get a fair collection of top-level winners, including Risen Star, Lady's Secret, and Melbourne Cup winner Kingston Rule.
None of his offspring approached his own ability, but, judged a few decades later, Secretariat exerts a major influence. His male line struggles, but his daughters Secrettame, Terlingua, and Weekend Surprise respectively foaled Gone West, Storm Cat, and AP Indy/Summer Squall.
Citation (foaled 1945), the first horse to win $1 million, was another who failed to get any offspring approaching his own ability. His son Fabius, who won the 1956 Preakness, did little at stud, but his 1959 champion 3-year-old filly Silver Spoon become third dam of top-class German performer Germany. However, he is a relatively rare name in extended modern pedigrees.
For the purposes of this article, Nos. 4 and 8, the geldings Kelso and Forego, are passed over. However, Kelso's maternal grandsire is Blood-Horse list No. 5, Count Fleet (foaled 1940).
Several parallels can be drawn between him and Secretariat. Both won Triple Crowns, both met with stud success though disappointed a little given their own ability, and both exerted their lasting influence through their daughters.
Count Fleet's record includes U.S. classic winners Counterpoint, Count Turf, and One Count, but more significantly he sired the dam of Prince John (himself maternal grandsire of Alleged, Cozzene, and Riverman) and grand-dams of both Mill Reef and Mr. Prospector.
Unfortunately, Dr. Fager (No. 6) is a rarer sight in modern pedigrees, but his daughters and grand-daughters have ensured his name endures. Relatively short-lived with just eight crops, he sired U.S. champion 2-year-old filly Dearly Precious and champion sprinter Dr. Patches, but he owes his legacy to his daughters, particularly Demure, Killaloe, and Remedia.
He is broodmare sire of Fappiano, Quiet American (who is inbred 2x3 to Dr Fager) and Too Chic, and appears in the pedigree of a host of G1 winners, including Chilukki, Clabber Girl, Commendable, and Queena.
It was a different story for Native Dancer (No. 7, foaled 1950), who was an outstanding stallion in his own right and arguably is the most influential post-World War II sire in the world. He puts himself in the running for such an accolade with two offspring - Raise A Native, sire of Alydar and Mr Prospector, and Natalma, dam of Northern Dancer. He is also paternal grandsire of one of Europe's greats, Sea-Bird, and maternal grandsire of Ruffian, rated one of the best distaffers ever in North America.
The 1977 Triple Crown winner Seattle Slew and triple champion Spectacular Bid are the youngsters in the Blood-Horse top 10, but as sires their fortunes split quickly.
Seattle Slew (No. 9) fulfilled hopes at stud. He was champion North American sire in 1984, when his ill-fated son Swale won the Kentucky Derby and Belmont Stakes, but it is through 1992 North American Horse of the Year A. P. Indy that his male line will endure. A. P. Indy has had a major impact on the Kentucky Derby and was great grandsire of the latest winner, 2014 Horse of the Year California Chrome.
Spectacular Bid (No. 10, foaled in 1976), in contrast, sired only a few top-class performers in a long and largely disappointing stud career. He might have had a greater influence had his maternal grandson Mozart survived for more than one season at stud; Mozart's stallion sons include sprint sires Amadeus Wolf (now standing in France) and Dandy Man (now standing in Ireland). However, Spectacular Bid's daughters and granddaughters ensure his name crops up in pedigrees today. Besides Mozart, he is broodmare sire of top-level winners Amonita and Cara Rafaela; the latter is dam of 2006 U.S. champion 3-year-old male Bernardini.
Turning to Europe, Frankel (147) is top of Timeform's all-time list. He is followed by Sea-Bird (145), Brigadier Gerard (144), the close relatives Tudor Minstrel (144) and Abernant (142), and Ribot (142), all born more than 45 years ago.
Crop sizes of all five fell way below those of Frankel and other modern stallions, and that is particularly relevant for 1965 Arc winner Sea-Bird, who had just seven years at stud.
Sea-Bird (foaled 1962) managed to get one offspring who approached his ability in the filly Allez France, a U.S. classic winner in Little Current, and one of the most famous jumpers of modern times in Sea Pigeon.
Overall he was felt to have underperformed slightly, and though he stood most of his career in Kentucky his influence has reverted to Europe. His main agent is Arctic Tern, whose Prix du Jockey-Club-winning son Bering has had several stallion sons in Europe and is broodmare sire of another to make Timeform's 140+ elite, King George winner Harbinger.
Sea-Bird also produced several celebrated broodmares, including Irish Bird (dam of Assert and Bikala, neither of whom excelled as sires) and Kittiwake (dam of top-level winners Kitwood and Miss Oceana).
Brigadier Gerard (foaled 1969) also fell below expectations in a tightly managed stud career. He sired top-level winners Light Cavalry and Vayrann (neither excelled as sires), and his influence in modern pedigrees hinges largely on his Argentinian-based son General, responsible for G1 winner and decent U.S. sire Lord At War. The main influence of Lord At War is via his daughters, whose offspring include E Dubai, Raven's Pass, and the reluctant stallion War Emblem.
The brilliant sprinter-miler Tudor Minstrel and sprinter Abernant, both by Derby winner Owen Tudor out of grand-daughters of hugely influential broodmare Lady Josephine, did pretty well without siring anything in their exalted league.
Although Tudor Minstrel (foaled 1944) sired 1959 Kentucky Derby winner Tomy Lee, his legacy was speed. His agents were three fast stallion sons, Sing Sing (sire of Mummy's Pet and Song), Tudor Melody, and Will Somers.
In tail-male terms, Tudor Minstrel's main modern influence is via Cadeaux Genereux, a great-grandson of Will Somers. However, his genes are found more widely and globally via Blushing Groom (grand-dam Aimee by Tudor Minstrel), Cape Cross (grand-dam Balidaress by Balidar, by Will Somers), and Sharpen Up (sire Atan out of a Tudor Minstrel mare). Last year's Derby winner Australia has two strands of Tudor Minstrel, via maternal grandsire Cape Cross and grand-dam Selection Board.
Abernant (foaled 1946) sired Guineas winners Abermaid and some fast sprinters, but nothing approaching his own class. His lasting influence lies largely with his son, Absalom, and grandsons, Thatching and Derring-do (the latter pair out of an Abernant mare), who were all prolific sires at their level. High Top is by Derring-do and thus grandsire of Top Ville, still common names in European pedigrees.
The remaining members of Timeform's elite, with one exception (Dubai Millennium), were middle-distance performers, led by Ribot (142) and Mill Reef (141).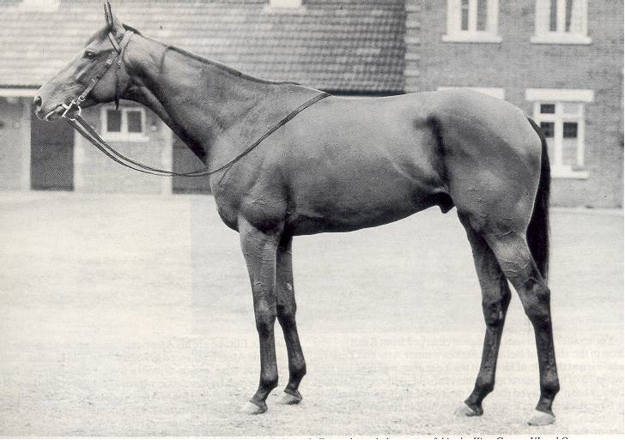 Ribot (foaled 1952) did not disappoint as a sire, specialising predictably in classic performers over 12 furlongs or more.
Despite spending most of his stud career in Kentucky, much of his stud success came in Britain/Ireland - where he earned three general sires' championships. However, it is three of his U.S.-raced offspring - the brothers Graustark and His Majesty, plus Preakness winner Tom Rolfe - who are largely responsible for spreading his influence.
Tom Rolfe became grandsire of Alleged, Ardross, and (as broodmare sire) Niniski, while His Majesty is broodmare sire of Danehill and among Graustark's descendants are Elusive Quality and Kingmambo's dam, Miesque.
Mill Reef (foaled 1969) also excelled. His sons include Derby winners Shirley Heights and Reference Point, Prix du Jockey-Club winner Acamas, plus Glint Of Gold and Lashkari. The stand-out sire son of Mill Reef is Shirley Heights, whose chief agent is Darshaan; all three were excellent broodmare sires.
Dancing Brave, Dubai Millennium, and Shergar (all 140) had unfortunate stud careers.
Dancing Brave had his second crop affected by illness and was exported to Japan before his three third-crop stars, Commander In Chief, White Muzzle (both also sent to Japan), and Wemyss Bight, emerged. His male line struggles, but his daughters and grand-daughters have done well.
Dubai Millennium and Shergar left one crop each. That has severely limited the impact of Shergar, who did well with Authaal (Irish St Leger) and Maysoon (2nd 1,000 Guineas) but had few daughters and has failed to secure his male line. In contrast, Dubai Millennium sired Dubawi, currently one of the highest-ranking stallions in Europe with a string of actual or potential sire sons, including Al Kazeem, Makfi, Monterosso, Poet's Voice, and Night Of Thunder.
The remaining stallions on 140 are Vaguely Noble and the youngsters Harbinger and Sea The Stars.
Last year, Harbinger did well with his first 2-year-olds in Japan, and Sea The Stars' first 3-year-olds included two genuinely top-class runners in Sea The Moon and Taghrooda. That should ensure continued support with well-credentialled mares for both.
They will do well to emulate Vaguely Noble (foaled 1965), who stood in the U.S. but whose success straddled the Atlantic. His impact in the 1970s and 1980s was huge thanks to fillies such as Dahlia, Estrapade, Jet Ski Lady, and Nobiliary, and colts such as Empery, Exceller, Gay Mecene, and Lemhi Gold.
Unfortunately his stallion sons did not excel, with the exception of Noble Bijou in New Zealand. He was an excellent broodmare sire, and it is through his daughters that his influence exists today, although he was not helped by the fact that two of his daughters' best sons, Golden Fleece and Tamarisk, had short stud careers.
A list of the best sires of the past 80 years would include several of these elite runners, and very few of them failed completely. Great horses still make good sires, particularly if judged on their broodmare daughters as well as their sons. Bear that in mind when Frankel's offspring debut next year.