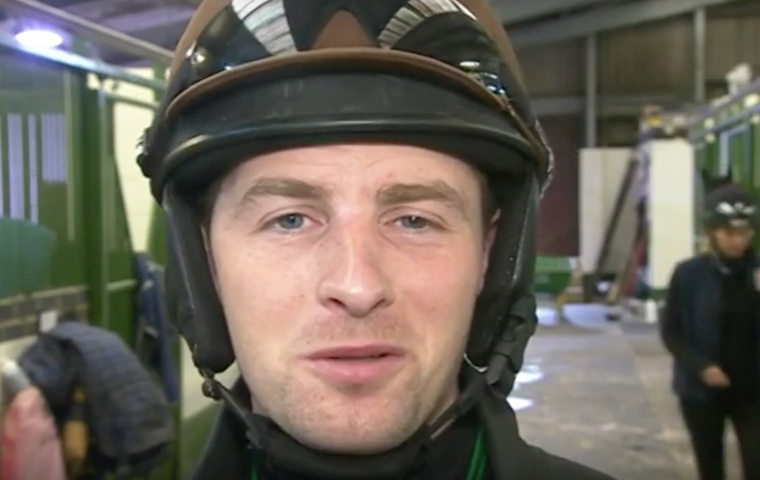 Brian Toomey's career as a jockey stopped dead, literally, in Perth, Scotland, on July 4, 2013.

Before that, he was young and ambitious, and progressing with tenacity. After a season with Brendan Powell in Lambourn, Southern England, he'd moved to Donald McCain's yard further north, in Cheshire. In 2009, the then 19-year-old rode with credit over the Grand National fences in the Fox Hunters' Chase.
The race, riding the Trevor Hemmings-owned Maurice, trained by McCain's wife, Sian, gave Toomey confidence that he could get the opportunities in the future if he kept his head down. He was unseated three fences from home but "but we were lucky enough to get up and walk away from it, and that's the main thing".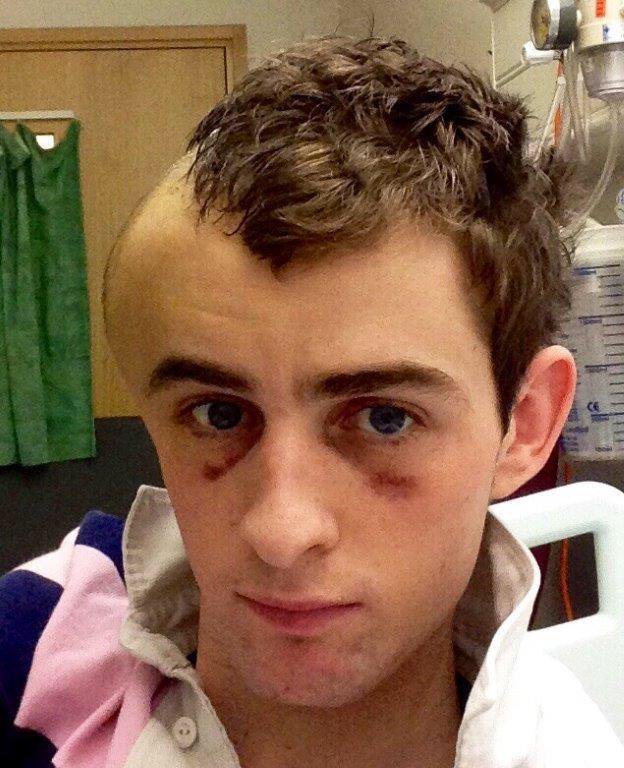 That luck was caught napping come race day in Perth that July day four years later. Toomey was partnering the favourite, Solway Dandy, in the Conditional Jockeys Handicap Hurdle when, three fences out, the horse, "made a silly mistake and wasn't quick enough to get his landing gear out".
Toomey took a heavy fall and lost consciousness on the ground. The paramedics who resuscitated him on the track told him later he died for six seconds. His injuries were so severe he couldn't be airlifted and was given a three percent chance of survival ("not sure how they worked that out").
His friend Brian Hughes called his family in Ireland. "I can't thank him enough. I'm sure he's made easier calls. He wanted them to know he'd be with me every step of the way."
His family knew he wasn't alone as they travelled to be with him, but Toomey didn't. He was in an induced coma awaiting life-saving surgery (part of his skull was cut away and replaced with a titanium plate).
They were, he recalls, "dark days". When he woke up, he didn't recognise his own family, and his recovery was very slow.
"My memory was very bad and my days were very dull. I felt I had no purpose for a long time. I was in hospital for 157 nights, and I didn't have much on when I got out - daily check ups and occupational therapy - but it was a blur. I hated the nights, where I couldn't switch off. I was very down, overthinking. There were nights where I thought 'I don't have much of a future'. I felt if I switched off, and hit a big low, I didn't think I'd get back out of it."
Everyone put on a brave face, of course, but it didn't help. "Every part of me was so weak; my own worst problem was that I didn't let on how bad it was affecting me. After a head or brain injury, you don't have anyone to compare yourself to. Every injury is different. Everyone comes out differently, compared to a bone injury that takes six to eight weeks."
Toomey's recovery took two years. He had to learn to walk again and re-take his driving test.
Top of the list of things he'd never do again was, obviously, racing. "I let it go over my head; it wasn't that I thought I'd prove everyone wrong, but I was in my own little world. The reason I thought they were saying that is they may have felt I wouldn't have the confidence or courage to do it again. Deep down, it was the wrong thing to think. People weren't letting on to me how serious it was."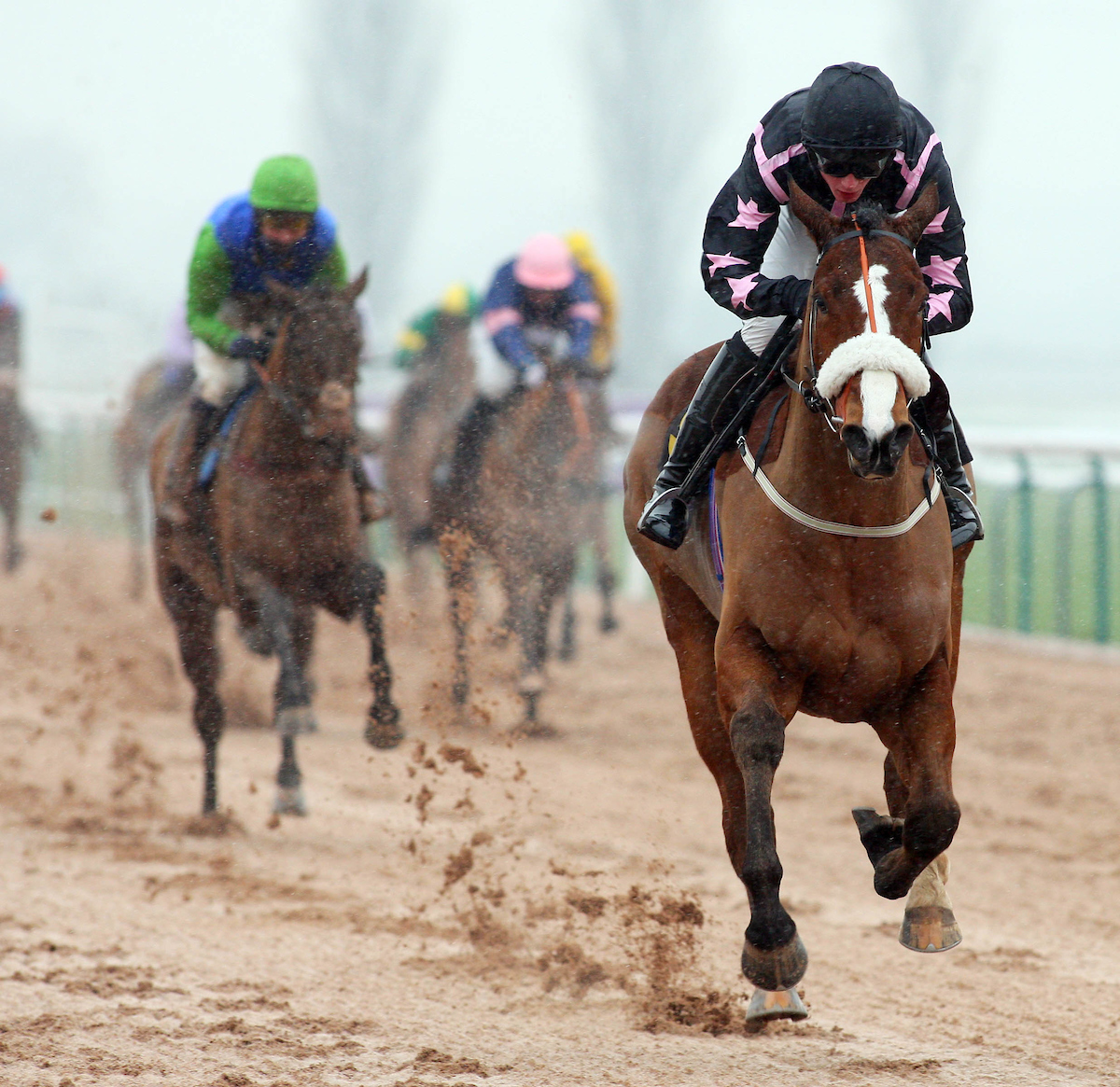 He was infinitely courageous (he says it helped that he didn't remember the severity or the fall, or suffering any pain), and he returned to jump racing in 2015.
It was short-lived and he retired the following year because he wasn't getting opportunities. "I felt I was very hard done by, which was the wrong way of looking at it. People were worried for me and, after what my family went through, they didn't want to be the one who gave me the opportunity to get badly injured again."
Toomey returned to Ireland. In the space of 18 months, a relation, jump jockey John Thomas McNamara, who had been paralysed in a terrible fall, died, and Robbie McNamara was paralysed from the waist down. Trainer Enda Bolger pulled Brian aside. "He said, 'look at the bigger picture. You've got nothing to prove. You've done well in your past life. Concentrate on your future and don't put your family through any more worry'." He took it on board.
After a brief stint as an assistant trainer in England to Grand National-winning trainer Dr Richard Newland, he returned to Ireland again to be with his family because he was very down.
It's noticeable how often Toomey describes how 'down' he was during those years. Down but not out. He felt small trainers might give him more opportunities and re-applied for his licence. A neurosurgeon wouldn't pass him fit to ride and said he wouldn't survive another concussion. He tried once more when he returned to England, and again another neurosurgeon said he wasn't fit to ride.
Very reluctantly, he realised he had reached the end of the road. So he found another road. He is nothing if not resilient.
Cut to today, and Toomey, now 30, is back in Lambourn, riding out for leading flat trainer Clive Cox every day and observing what it takes to be a good trainer because that's his new goal.
He says, "Clive's very good with his staff, yard management, he treats everyone the same, he's very fair. I like spending time with him and going racing with him."
Starting with nothing
Toomey has no ambitions for a string of 200 horses. "I want to train every horse as an individual, and get the best out of every horse for the owners, for giving me the business. I've often bought and sold horses, I get a lot of value out of horses."
It's tough; he's starting with nothing and is working very hard on finding new connections. He could do with a break. He needs a business partner to help him set up a yard, machinery, horse box, tack. "You need so much stuff. I dread to think what it will cost to get all that together."
The accident has made him stronger and more ambitious. "It's made me think that, with willpower and determination, you can overcome," he says. "Never give up on something you want. Nothing is impossible. There was a time where I didn't think I'd be able to be independent and live my own life. But I can. I thought it would be impossible to get back into racing, but it never stopped me having a dream.
"I don't want this to be a sob story. If someone has overcome the impossible, it gives you a bit of hope."
That someone is, of course, Brian Toomey.