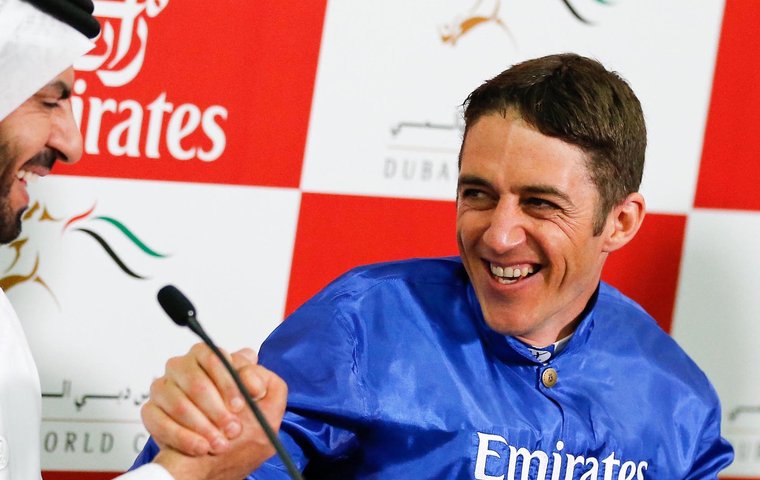 Christophe Soumillon, one of the most successful and most travelled jockeys in the world for the past two decades, has expressed horror at being allowed back into France, one of the worst-affected countries in Europe, without being tested for coronavirus.

The 38-year-old said he had "more trouble at the bakery than at customs" when he arrived at Paris's Charles De Gaulle airport as he returned from Dubai after the cancellation of this weekend's Dubai World Cup meeting, according to horseracingplanet.com.
"In the past month, I have travelled a lot in Dubai, Hong Kong and Japan," he said in an interview with the Super Moscato Show on France's RMC radio station. "Since the start of the epidemic, I have done several tests, all negative, so as not to bring the virus home.
"This Monday morning, arriving at customs, I was shocked. I did not undergo any control. I find it absurd. They did not take the temperature, and they asked me nothing, neither email address nor telephone number."
Recounting his experience at other airports, the Belgian-born rider went on: "In Dubai and in Japan, everyone wears masks and is protected. In France, I was simply checked to know if I had brought back cigarettes or other.
"We opened my suitcase without a glove, and it was up to me to close it. People come in and out of the country as if nothing had happened. At customs, there was only one person, the other counters being empty. No-one asked me where I came from or what I was doing. I also saw a lot of tourists arriving in France who were not checked either. How can we let everyone in because of the situation? I had more trouble at the bakery than at customs."
Soumillon, the most successful jockey in the history of French racing, is currently world-ranked 34 in the TRC jockeys' standings, making him the third highest-ranked France-based rider behind #12 Mickael Barzalona and #18 Pierre-Charles Boudot.