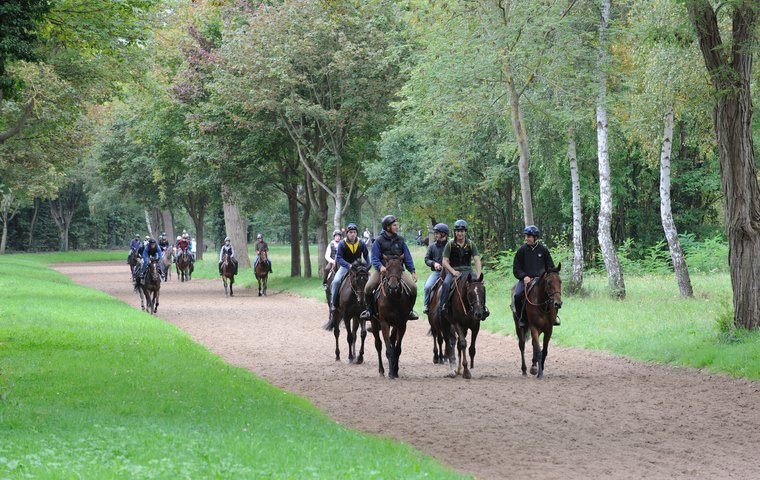 This could be a make-or-break year for French racing's finances as the state-run PMU bids to halt a slide in turnover from its terrestrial online racing, sports and poker betting, down from €10.4 billion in 2013 to €9.704 billion last year.

The knock-on effect in the past six years has seen the PMU annual horserace funding of around eight percent of total turnover fall from €856 million to €780m. The revenue is used to administer and finance prize money on a 50-50 basis for both trotting, organised by Le Trot, and jump and flat racing, organised by France Galop.
More alarmingly, domestic betting on racing has fallen by €1.8 billion in the past six years to €7.691 billion in 2018. Additional international racing, sports and poker betting last year totalling €2.104 billion, left overall losses down 2.3 percent compared to 2017, when returns to racing were €13 million higher at €793 million.
The PMU hopes to stem the tide of falling racing revenue by introducing changes this year. It had been adopting a policy of regularly increasing annual meetings covered from 6,400 in 2006 to 17,000 last year. All this has changed from 2019, with around 20 percent fewer meetings on offer as the PMU looks to lower operating costs, realising that increasing the number of daily meetings over a certain level did not equate to extra income from betting revenue.
The daily Quinté-plus race has been revamped, with minimum prize money of €1 million guaranteed weekly - €2 million for major races.
Brave decision on prize money
It's early days, but 2019 hasn't started well, with horserace betting turnover down again in January. Not good news, when the PMU Director Generale Cyril Lynette has already forecast profit from its betting operations to fund racing at the end of this year is projected to be €35 million lower at €745 million, principally due to the PMU spending around €30 million on marketing and IT upgrades to try to increase business.
Despite the somewhat uncertain situation, France Galop President Edouard Rothschild indicated last December that there would be no cuts in prize money for 2019. A brave decision in the circumstances, with dwindling reserves standing at just €35 million, not helped by the recent €140 million spent to renew the ParisLongchamp Tribune stand and surrounding area. By contrast, Le Trot has taken a more cautious approach and reduced overall annual prize money allocation this year by €26 million.
France Galop shocked the racing world last November when announcing plans to close historic Maisons-Laffitte racecourse, with its unique 2,000-metre straight, opened in 1878. Apart from Maisons-Laffitte, due to close at the end of 2019, France Galop also runs the Parisian tracks of ParisLongchamp, Auteuil and Saint-Cloud, as well as Chantilly and Deauville.
The idea is to transfer the 24 annual meetings, which includes three G2s (Prix Robert Papin, Prix Eugène Adam and Criterium de Maisons-Laffitte) to other courses. The privately run Fontainebleau has been mentioned as one possibility.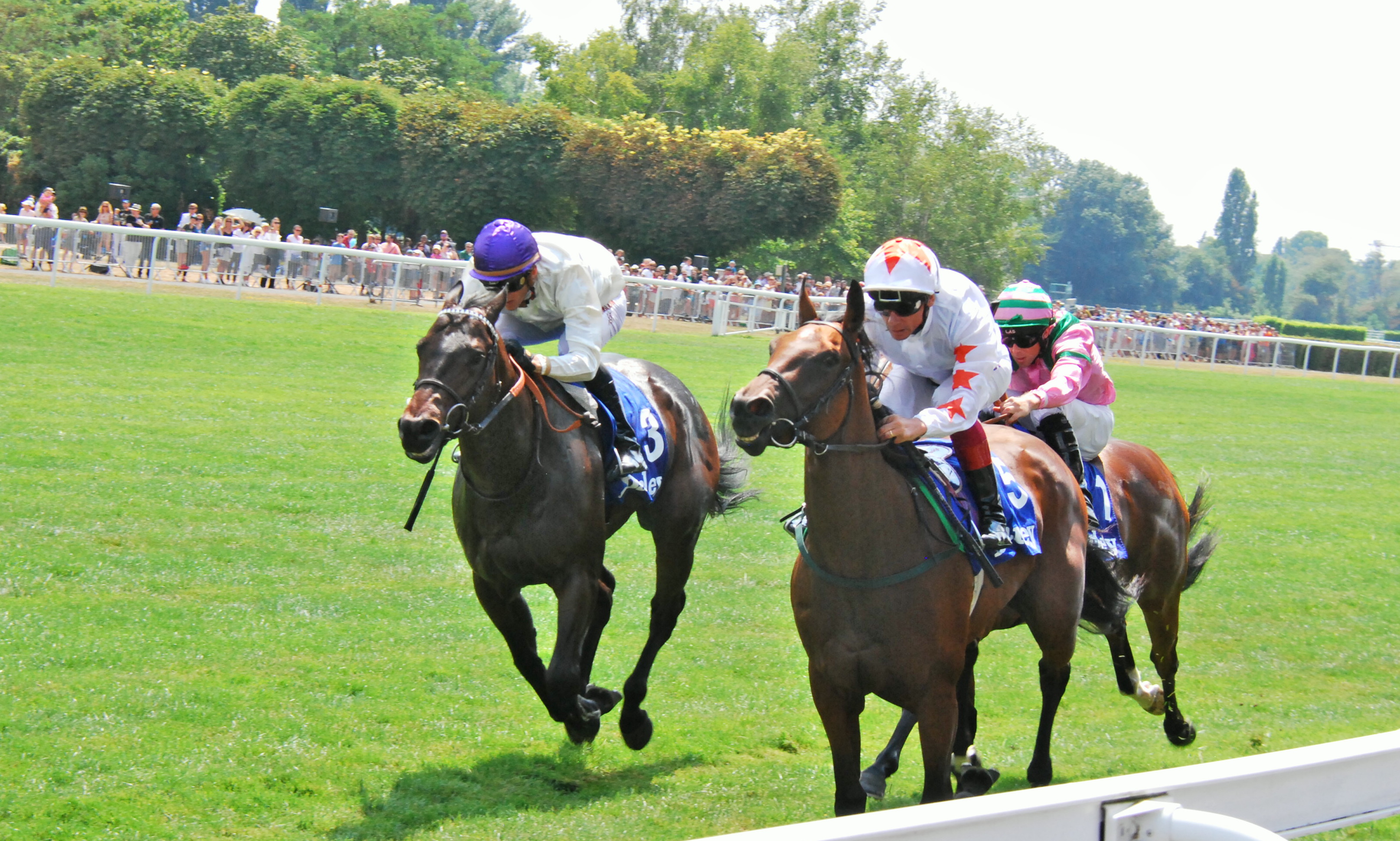 A key problem is that meetings in the Paris region have a higher daily PMU turnover than provincial ones, so revenue may be lost if any of the 24 meetings at Maisons-Laffitte are transferred to country tracks.
This is part of a planned cost-saving exercise, which will see the delightful, calm, tree-lined training centre there modernised at a cost of €1.5 million so it can to handle 1,500 horses - it currently has fewer than 500. Additionally, Rothschild estimates another €5 million will be saved annually by cutting 30 of the 42 jobs (racecourse and training area) and closing the track, although much consultation will be needed beforehand.
Mayor Jacques Myard meanwhile insists that closing Maisons-Laffitte makes no economic sense. He said racedays there cost €150,000-€180,000 to run, the lowest of all the France Galop tracks. By contrast ParisLongchamp works out at €600,000 a meeting, and the annual rent to Paris for both Auteuil and Longchamp is €10 million.
France Galop owns Maisons-Laffitte, but the vast open space racecourse area has no commercial value to sell off - as it is impossible to build on, being adjacent to the River Seine and a possible flood risk.
And it will still cost money even if the track closes as France Galop would have to continue paying land tax and union dues, as well as maintaining the Tribune stand and terrain, Myard said. The town council would also lose the one percent of PMU turnover it receives annually from betting on Maisons-Laffitte's 24 meetings.
On November 23, just a few days after France Galop announced the closure, Myard wasted no time mustering the troops, and the 32 Maisons-Laffitte Municipal Council members attended an action meeting to save the racecourse. They all voted to fight the closure. Thousands of members of the the public have signed a petition to this effect, either in the Mairie (Town Hall) or on the website. The town is also conscious of the knock-on effect closure would have on local employment, for many enterprises are associated with racecourse activities.
France Galop is now indicating it is exploring all options, which could include the possible takeover of the day-to-day running of the course. Currently, the town council is studying different possibilities, with Regional President Valerie Pecresse likely to be involved in future discussions with France Galop.
A key issue for France Galop is to find increasing ways of maximising income at the tracks it operates from other uses. Maisons-Laffitte is a prime example. The crowd for midweek meetings barely gets past 500. Until recently, that hadn't been such a problem as it was offset by the thriving betting business. Now, with falling betting revenue, more efficient use of France Galop's racecourses has become a priority.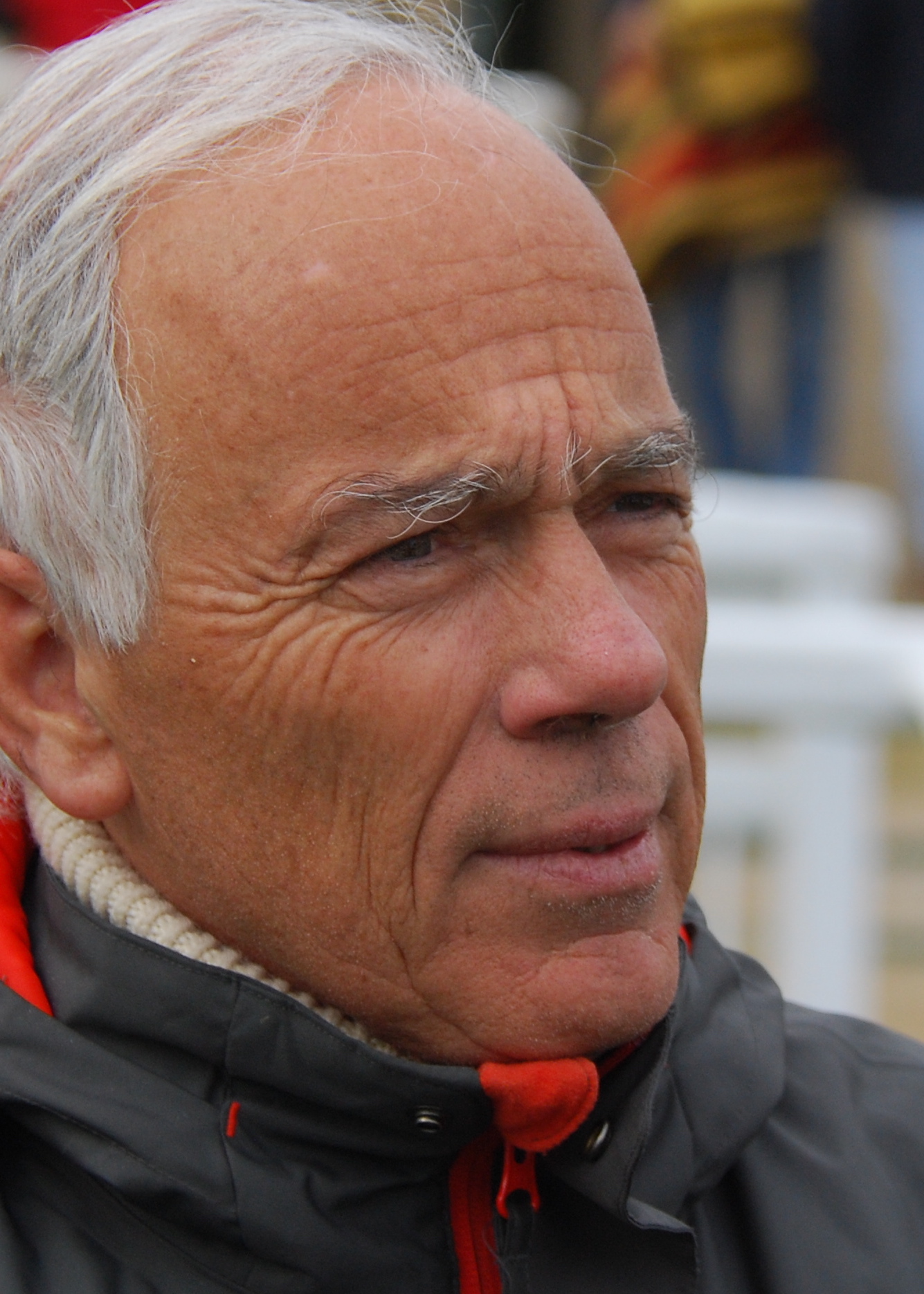 The racecourse and the training centre, meanwhile, are intrinsically linked, and closing the track would have a detrimental effect on the number of horses trained at Maisons Laffitte, which has fallen by over 200 in the past five years. Pascal Adda (pictured) is one five trainers who have formed a committee to discuss the way forward with France Galop concerning the training area. The others are Patricia Butel, Didier Prudhomme, Yan Lemire and Gianluca Bietolini.
"Without Jacques Myard, the track would have been closed a long time ago," said Adda "For the past 15 years, Maisons-Laffitte has been living under the threat of closure at anytime, so it's normal the number of horses trained here has fallen under these uncertain conditions."
Similarly, in the Chantilly region there are now fewer than 2,000 horses in training, when ten years ago the figure was 2,500.
Owners look to the provinces
Despite the advantage of being ideally placed for the top meetings in the Paris region, both Chantilly and Maisons-Laffitte trainers have suffered from the same problem, with more and more owners looking to save money by having horses trained in the provinces, where basic training fees are around €2,000-€3,000 cheaper.
Both training centres are losing money, with Maisons-Laffitte showing a €2.4 million deficit and Chantilly €3.6 million down for 2017. Chantilly charges €85 a month per horse for use of the gallops and Maisons-Laffitte €78.
Adda, formerly Goffs French Director, has trained at Maisons-Laffitte for the past six years. He has 20 horses currently. He also runs the racing syndicate Ecurie Club Radio RMC, which he set up with a radio station that has four million regular listeners. The syndicate horses are bought by Adda, generally from claimers, and run in the station's colours.
"There are currently two groups thinking about taking over running the track, under a similar situation that operates at Clairefontaine [racecourse, near Deauville]," Adda said. "The track could get extra income from putting on events, marriages, having a restaurant open all the year, and possibly a Salle de Sport, located in the Tribune area."
Discussions between the representative trainers' committee and France Galop officials during March and April will centre on their €1.5 million promised investment and changes required for modernising the training area. "It is vital to include a new training track to replace the old sand track and a well-balanced and more professional and cost-effective service in relation to charges," said Adda.
There are currently 35 trainers in Maisons-Laffitte. Despite falling numbers of horses and the uncertainty of the track's future, it has still attracted some new ones in recent years, including Sylvan Dehez, Anne Sophie Pacault and Luigi Maceli.
Former French Finance Minister Jean Arthuis, who chairs the European Parliament's budget committee, completed a 141-page report on the state of French racing last November, as requested by Prime Minister Edouard Philippe. Among his recommendations was to transfer the organisation of the race calendar, prize money and disciplinary issues from France Galop and Le Trot to the Federation Nationale des Courses Hippiques (FNCH) and thereby reduce the duplication of the two sports.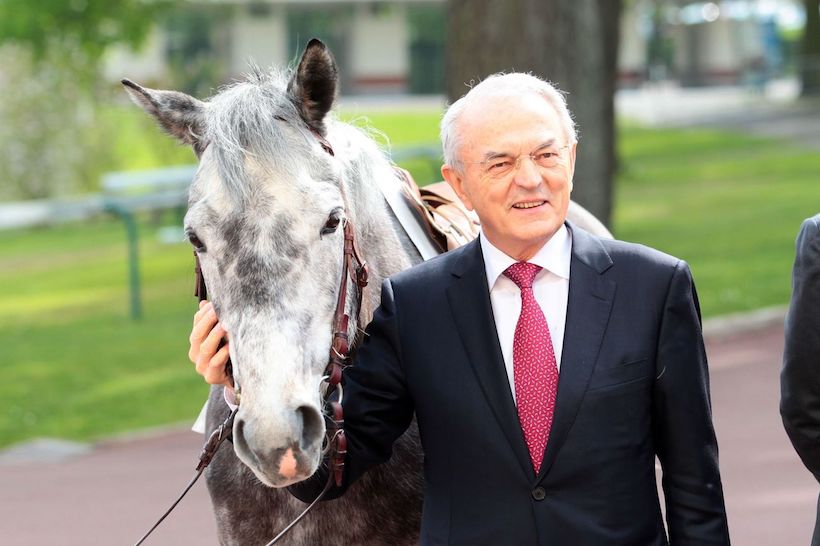 I asked Arthuis whether annual salaries of 26 top managerial staff at France Galop totalling €8 million, quoted in his report, were reasonable considering the work involved.
"It is essential to justify the corresponding added value for each position, which equally includes the salaries for managerial staff. Certain conventions are historically dated," he said. "Moreover, in order to make efficient savings and economies, a number of functions must be pooled together in the FNCH, which exist also in the parent companies France Galop and Le Trot."
Can European ruling be reversed?
Another important conclusion in the report concerned the simplification of the bets offered by the PMU and its withdrawal from the poker and sports betting market, with the possibility also of looking at ways the European Commission might be inclined to reverse a 2015 ruling that separated PMU horseracing on course and betting outlet pools from PMU online wagering pools.
Some bets are in process of being simplified this year by the PMU, but it is unlikely that it is in a position to withdraw from the poker and sports betting market any time soon. Poker and sports betting contributed €873 million in turnover last year, with sports betting 9.6 percent higher than in 2017. However, if the PMU could get the European Commission to reverse the 2015 ruling, this would undoubtedly stimulate betting turnover, with a larger pool base, especially for the Tiercé races.
Arthuis also indicated in the report that VAT rates on sale of breeding stock and young horses could be given a special agricultural tariff of ten percent by the European Commission, which is half the current rate.
By contrast the rival gambling outfit La Francaise des Jeux, which runs the nation's scratch card, lottery and sports betting, has gone from strength to strength during the period PMU turnover has been falling. It has steadily increased turnover each year from €12.35 billion in 2013 to €15.8 billion in 2018. Lottery and the PMU are competing with each other in 11,000 cafe bar outlets, which offer both services. The French are not typically a horseracing people, and instant lottery/scratch card prizes tends to have more general appeal.
Could this be a way forward?
It's interesting to note that the most successful racing bet is the daily pool race, where you have to pick the first five, four or three home in a selected race. It generates around 25 percent of daily betting. For the lottery, the weekly Euro Millions cross-Europe bet has been a big winner, paying out enormous prizes.
Perhaps this could be a way forward for the PMU - to compete and develop a European superbet once a week, with all European racing nations taking part.
The French Quinté-plus race could be the stepping stone, where players will perhaps need to find the first six home in correct order to make it more difficult to win the jackpot, but with consolation prizes also on offer. The European Commission would hardly object - it already allows state lotteries to do the same thing.
The argument is strong that closing Maisons-Laffitte will not cure the underlying problems facing French racing's finances. And there is also a powerful case for big changes at France Galop - including cuts to administrative costs, more proactive marketing and development of other activities for its racecourses to generate extra income.
All eyes will be on the PMU this year as any further drop in horserace betting turnover will undoubtedly affect France Galop's core funding, making across-the-board reduction in prize money allocation next year inevitable.