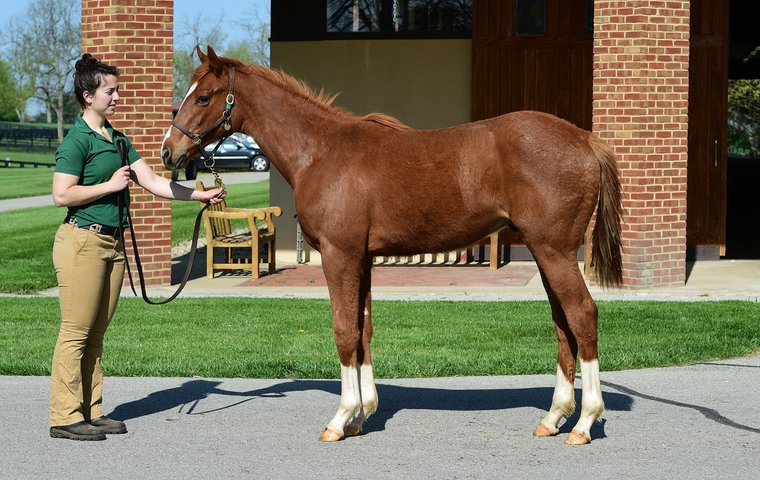 Code Of Honor will be carrying the distinctive green and yellow silks of William S. Farish's Lane's End Farm in the Kentucky Derby, but the homebred isn't the only horse representing the respected operation. Six horses, or 30 percent of the expected field of 20, were part of the Lane's End program at one point or another in their youth.

Three hopefuls were born and raised there, one arrived as a weanling, and two others were sent to Lane's End to be consigned at auction. Code Of Honor, Vekoma, War Of Will, Country House and Game Winner were all part of the farm's 2017 Keeneland September yearling draft, and Improbable was consigned by Lane's End as a weanling the year before.
"The fact it is six is pretty crazy," said Bill Farish. "We are looking forward to it, a little more than a normal year. It's what we try to do every year. We try to breed top horses, raise top horses, and sell top horses. Obviously, when one is competitive in a race as important as the Kentucky Derby, that's the top of the list."
On the farm
While a blanket finish would be ideal, it's no secret that Code Of Honor has the most support from the Lane's End camp, seeing as he's a Lane's End homebred. For all of its success, the Farish family has never owned a Kentucky Derby winner.
A son of farm stallion Noble Mission, Code Of Honor was offered at the 2017 Keeneland September yearling sale but came home after bidding stalled out at $70,000. To date, he has earned $478,820. His biggest victory came this March in the G2 Fountain of Youth Stakes, and he comes into the Derby having finished third in the G1 Florida Derby.
One day before Code Of Honor was born, another future Derby hopeful arrived on the scene at Lane's End. Vekoma was born and raised there on behalf of his breeder, Jon Clay's Alpha Delta Stables. Winner of the G3 Nashua Stakes as a 2-year-old, this spring, he finished third behind Code Of Honor in the Fountain of Youth before notching a victory in the G2 Blue Grass Stakes.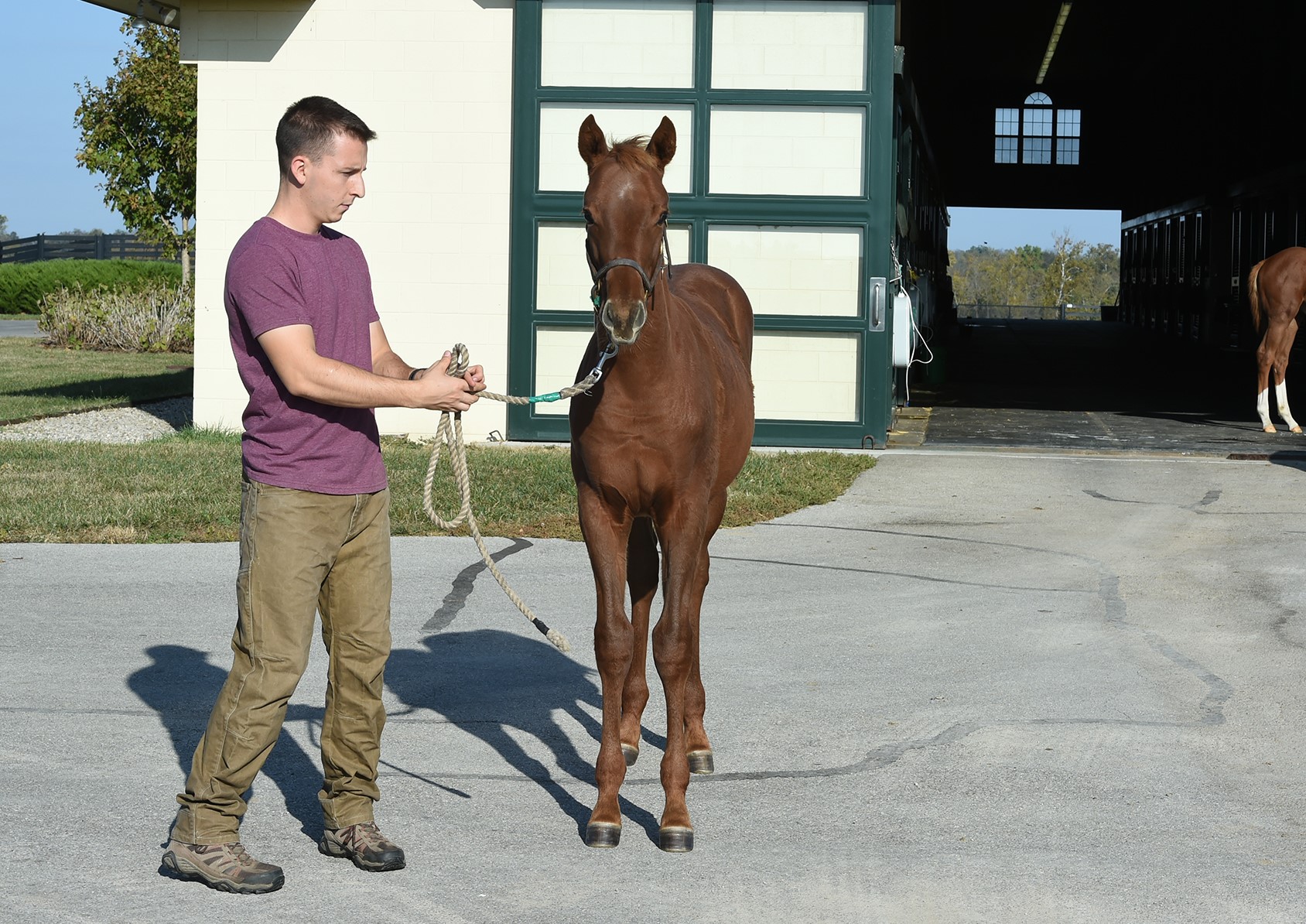 Because Reunited and Mona de Momma, the dams of Code Of Honor and Vekoma, respectively, had similar foaling dates, they were kept in the same barn. As their sons were born a day apart, they were paddock buddies growing up.
"They spent time in the same field," said Farish. "It's fun when things like that little twist of fate work out that way. That's going to become the field everybody wants to go in."
Vekoma is by Candy Ride, who is also a Lane's End stallion. He was offered at the same sale as Code Of Honor and sold to R.A. Hill Stable for $135,000. He has now earned $788,850.
"They were both pretty straightforward," said Todd Claunch, Lane's End's assistant manager. "They were pretty good and stayed out of trouble. Back then, of course, we didn't know that they would go on to be Derby contenders, but we were pretty excited about the first Noble Mission foals, and we are always excited about the Candy Ride foals. I wish I could say even back then I knew they were going to be Derby horses, but I can't.
"You never really know where the next Derby horse is going to come from, so we try to treat them all the same and give them all the same opportunities. That's always been our program — every horse gets the same chance. We would all love to see Mr Farish win one, though."
Given the odds against any singular horse making it to the Kentucky Derby, the fact the paddock mates will be squaring off on the first Saturday in May offers an added edge of intrigue. Easy going foals, they both also impressed during their yearling prep.
"Code Of Honor and Vekoma were both medium to good-sized horses, and both of them were really nicely-balanced, good moving horses," said Peter Sheehan, Lane's End's assistant manager, yearlings. "They looked fast, Vekoma especially. He always looked like a speedball. They were both really athletic horses and easy to be around."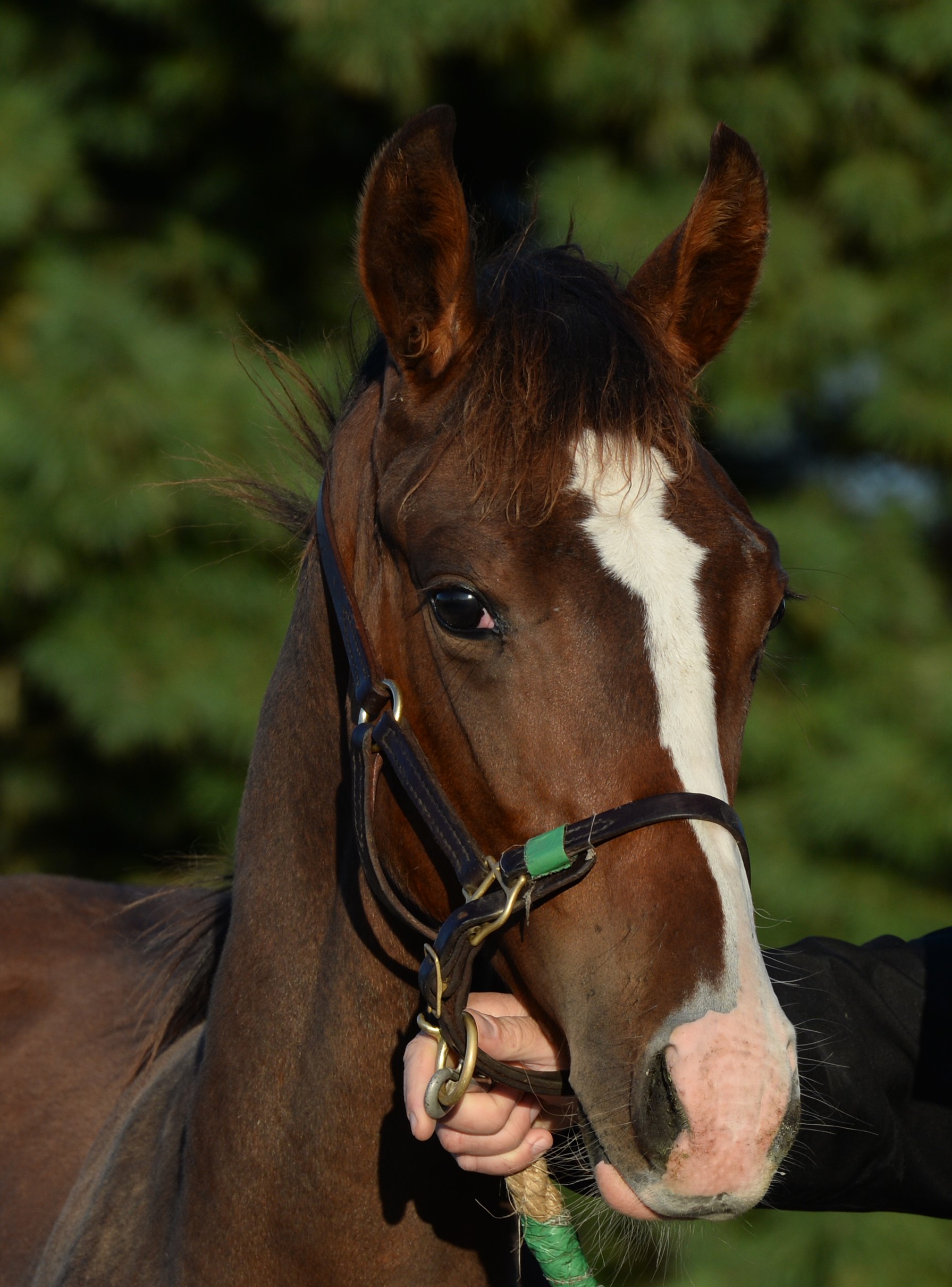 The same spring Code Of Honor and Vekoma were born, over at Lane's End's Oak Tree division, a flashy colt by War Front made his way into the world. War Of Will was bred by the Niarchos family's Flaxman Holdings, and he was also offered at the 2017 Keeneland September yearling sale.
Like Code Of Honor, War Of Will failed to meet his reserve when bidding stopped at $175,000. He was then sold privately, sent to Europe, where he was bought at auction by Justin Casse, returned to North America, is a multiple Graded stakes winner, and has earned $501,569.
"He was a really good-sized colt for a War Front," said Claunch. "He had a lot of scope and substance. We couldn't understand why he didn't sell at the September sale. We all thought he would have brought more than that, and we are happy he has shown his ability."
Other alums
The trio of other Lane's End alumni arrived at various points after they were foaled.
Country House was born at nearby Three Chimneys Farm but relocated to Lane's End as a weanling. The son of Lookin At Lucky was raised there with the intent to sell him at the Keeneland September sale as a yearling. He was cataloged as Hip 2203, but he was ultimately withdrawn from the sale and kept by his breeders. He comes into the Derby off of a third-place finish in the G1 Arkansas Derby.
"When Country House came in, he was big and rangy, but he had a really nice way of going," said Sheehan. "He was a very smooth moving horse. We took a real shine to him as well when he came to us."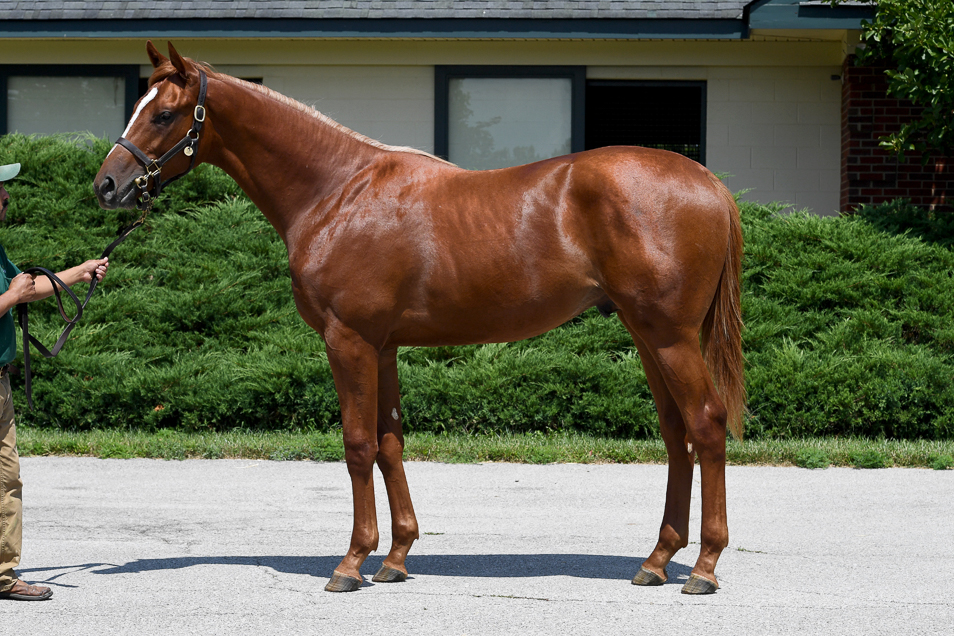 Another member of the Lane's End consignment at the 2017 Keeneland September sale was future champion Game Winner, another son of Candy Ride. The Breeders' Cup Juvenile winner most recently finished second in the G1 Santa Anita Derby. Incidentally, the horse who beat him in the Santa Anita Derby, Roadster, is by Lane's End stallion Quality Road.
Game Winner, who has won more than $1.8 million, was consigned by Lane's End on behalf of his breeder, Summer Wind Equine. He was hammered down for $110,000 at Keeneland.
Additionally, G1 winner Improbable, who was second in the Arkansas Derby in his last start, was also part of a Lane's End consignment, although he was offered as a weanling during the 2016 Keeneland November sale. The City Zip colt sold that day for $110,000, and he was consigned on behalf of his breeders, St George Farm and G. Watts Humphrey Jr.
"With Improbable and Game Winner, we had both of them at the sales," said Sheehan. "It was great to have the chance to be around horses like that, and it's a great feeling to be represented by six different horses in the Derby because there are a lot of long hours involved. The guys here put in so much work.
"Everyone, from the bottom all the way to the top, is trying to get horses to get there on Derby day. The guys on the farm do a terrific job, and we are very fortunate to have good, dedicated staff here. They play a huge part in it, and they put the horse first. At the end of the day, we are all horse racing fans, and we all feel a great sense of pride in seeing these horses go on."
Those at Lane's End also take a great deal of pride in the fact that the six horses in question cover the gauntlet of ways the farm is involved in raising Thoroughbreds. From the traditional homebred, to horses foaled out and raised for clients, to horses offered at auction, each aspect is accounted for. It is also undeniable that there is an added level of satisfaction that four of the six are by Lane's End stallions.
"It's neat that it is every different version of it, and that so many of them are by our stallions," said Farish. "That's what you hope for when you stand any stallion — that he could have a Derby horse. To have so many of them represented is great.
"It's fun to have City Zip represented even though he's not with us anymore; Candy Ride has a very strong hand; and it's amazing when you have a first-year horse like Noble Mission having a Derby starter in his first crop. To also have Roadster in there by Quality Road is a really special thing, too. Everyone on the farm is excited, and now we have to wait and see what happens."