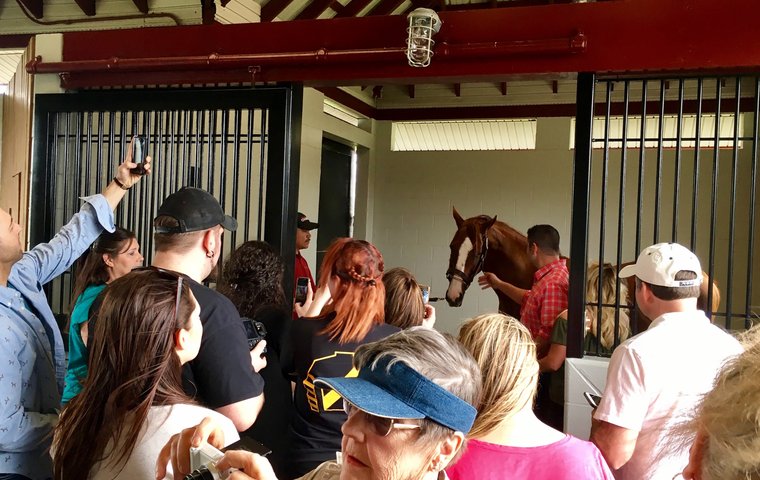 After spending almost two hours touring Stone Farm in Paris, Kentucky, our small group was being led back through the main office when owner Arthur B. Hancock III happened to step out of his private office. In his excitement, guest Jeff Holleran turned to our guide Alex — who is also Arthur's daughter — and asked, "Can I have my picture taken with him?"

In that moment, everyone smiled, and Alex quipped, "Well, you will have to ask him!" While taking the picture, Jeff was able to tell Arthur about how his great grandfather helped build the stone fences around the Hancock family's Claiborne Farm many years ago.
It was a two-minute conversation that will last a lifetime for Holleran, and it shows the value of what Horse Country is trying to do.
Open the gates
Horse racing can be its own worst enemy when it comes to marketing, but inspired by the popularity of Kentucky's Bourbon Trail and with the help of the Disney Institute, major players in the Bluegrass region all came together to form Horse Country Tours.
While many farms in the area have offered tours for years, there was no easy, cohesive effort to present the equine side of the Lexington area to potential visitors. Organizing Horse Country took time — it was in development from 2010-14 — and the first tour wasn't offered until Breeders' Cup week in 2015, but the concept seems to be working. Granted, those behind the effort are also aware that they were also blessed with good timing.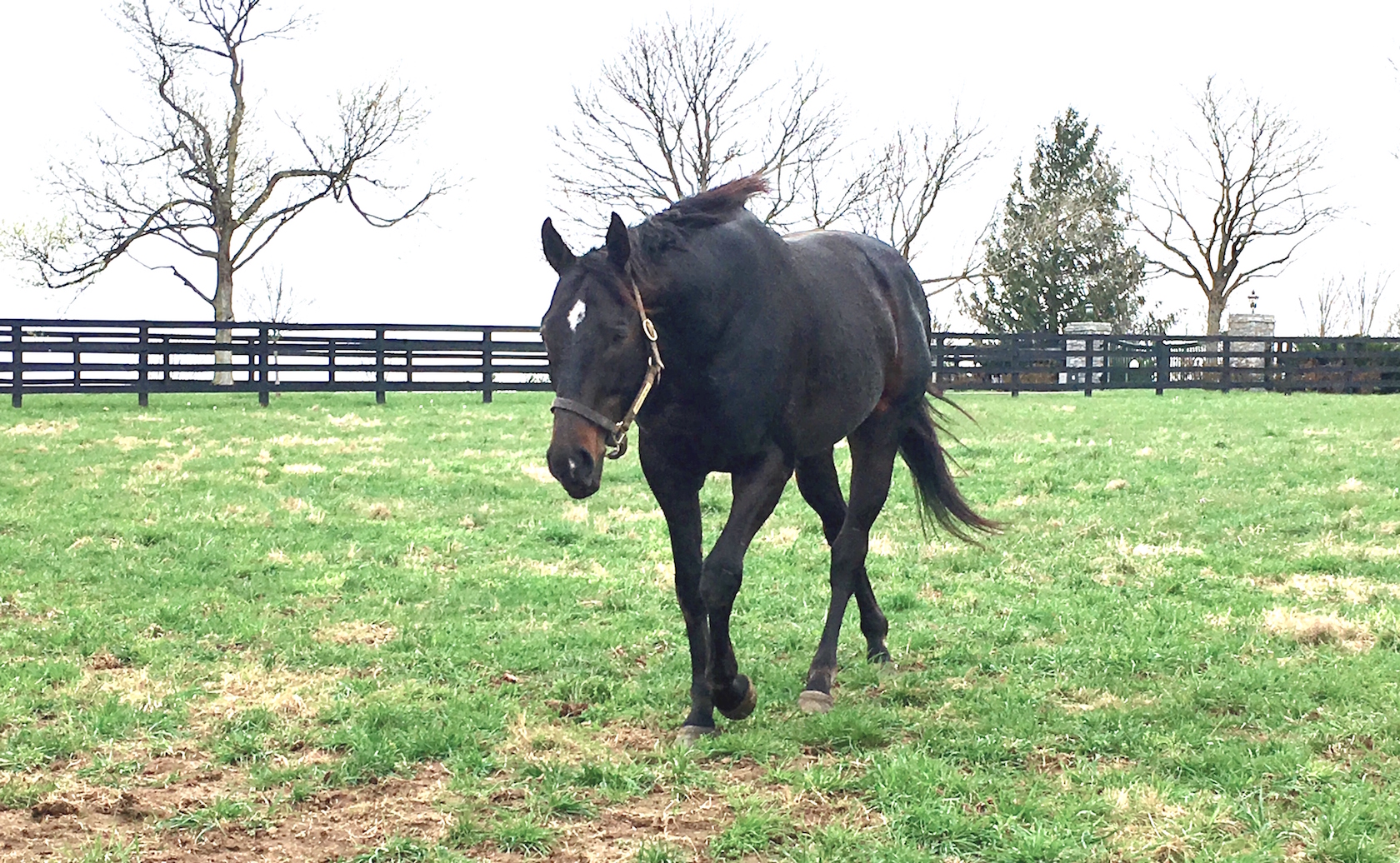 "Interest has been overwhelming," said Anne Hardy, Horse Country's executive director. "Of course, we launched at quite a fortuitous time. We had our Triple Crown and Grand Slam winner American Pharoah, and his Breeders' Cup happened at Keeneland. The buzz from that alone helped propel us forward.
"We had more than 30,000 tickets from our first tours at the end of 2015 through 2016, and we're more than 30 percent ahead of our sales from last year. We've now added California Chrome to the line-up, which gets some hearts racing."
To date, Horse Country has had visitors from all 50 states, and ten countries. Basic tours are $20, with the money going to those opening their doors and Horse Country to offset operational expenses, as well as to charity.
In addition to the tour, many of the farms give guests takeaway gifts (ranging from California Chrome calendars to magazines to bumper stickers), and this spring, Keeneland Racecourse gave Horse Country visitors a free general admission ticket to its meet.
As Horse Country grows, it is also about to launch new levels of experiences that are even more behind the scenes. As they become available, they will be listed on the website visithorsecountry.com.
Meet and greet
There is no doubt that of all of the tours that have been offered — which includes several dozen farms, two sales companies, two equine clinics, and a feed company — the two most popular ones are Coolmore's Ashford Stud and Taylor Made Farm, the respective homes of American Pharoah and California Chrome.
To the credit of both operations, they want fans to be able to have an up-close and personal moment with their equine heroes. Photo ops abound on both tours, and furthermore each farm shows off more than just that one horse.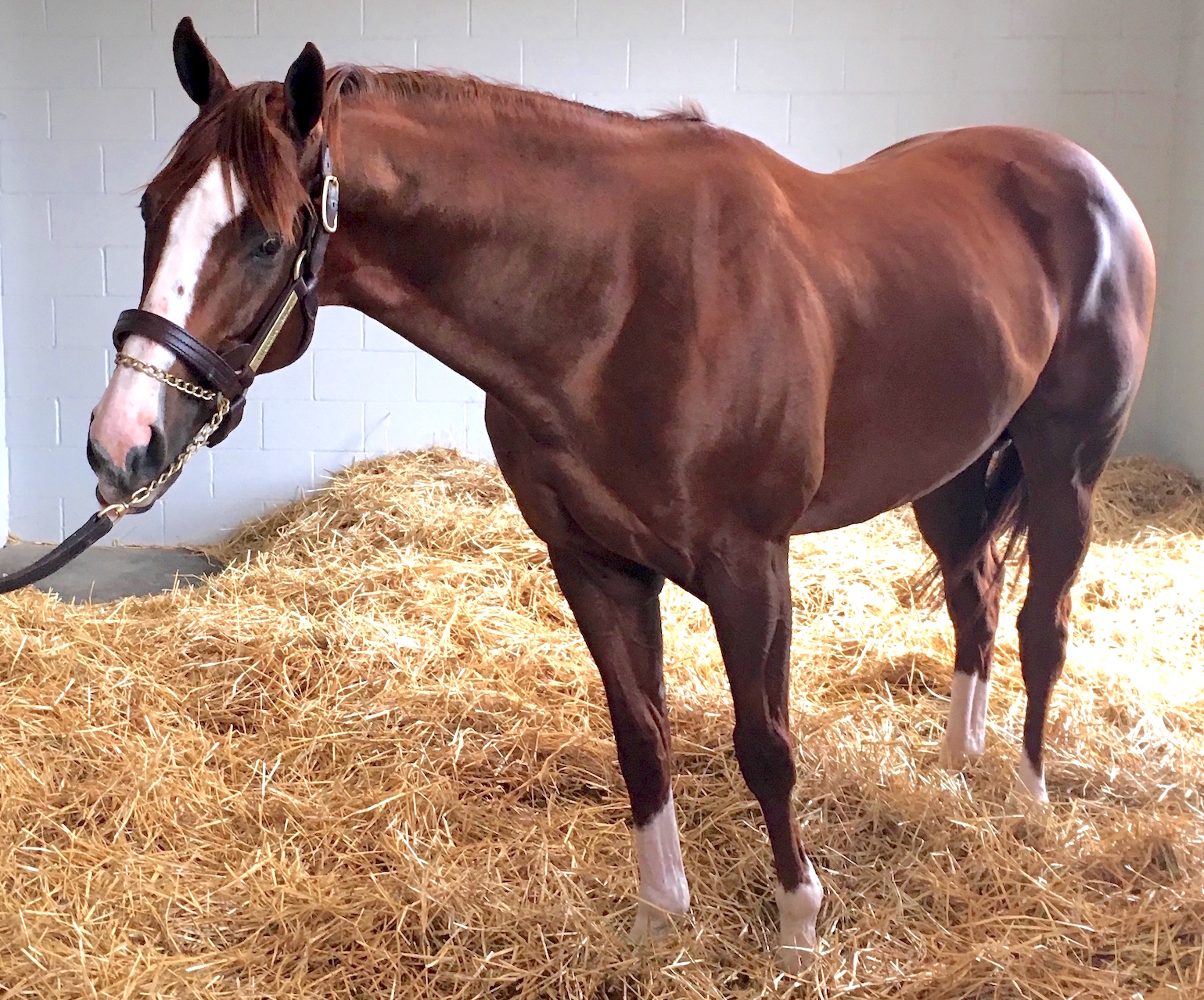 "We want people to be able to have photos with the horses, and we want them to have the best experience possible," said Leigh Ann Stead, who does tours at Taylor Made. "Usually we will also let people give horses treats, as long as we provide them and the horses are in the right mood."
As part of their experience, guests get to feed California Chrome his favorite goodie — Mrs. Pastures Cookies — as well as give some to his neighbor, Graydar. Taylor Made then takes guests around to visit with mares and foals before stopping to see the yearlings in the barn where American Pharoah did his sales prep back in the day.
"It is important to give everyone the experience of seeing the whole farm," said Stead. "You pretty much get to see every stage of life of the horse from when they are born to when they are yearlings all the way to the breeding shed."
Of course, this autumn, Horse Country will face a new challenge when both American Pharoah and California Chrome leave the area to shuttle to the Southern Hemisphere.
"We know that may affect some folks' decision on when they'll come, but mostly they just say they'll plan a trip at a later time," said Hardy. "We've always said that this effort is fan development, but also we have to allow access to our members in a framework that makes sense for their operations. Shuttling is a part of the game, so we will show off the many other great assets we have."
Beyond the headlines
While American Pharoah and California Chrome are the current headliners, the beauty of Horse Country is that it helps fulfill dreams beyond just meeting the biggest names of the day.
Each location chooses what it shows off so, for instance, Taylor Made takes visitors to both stallions and mares, WinStar Farm and Ashford stick to the stallions, and nurseries like Stone Farm are expecting people looking for foals.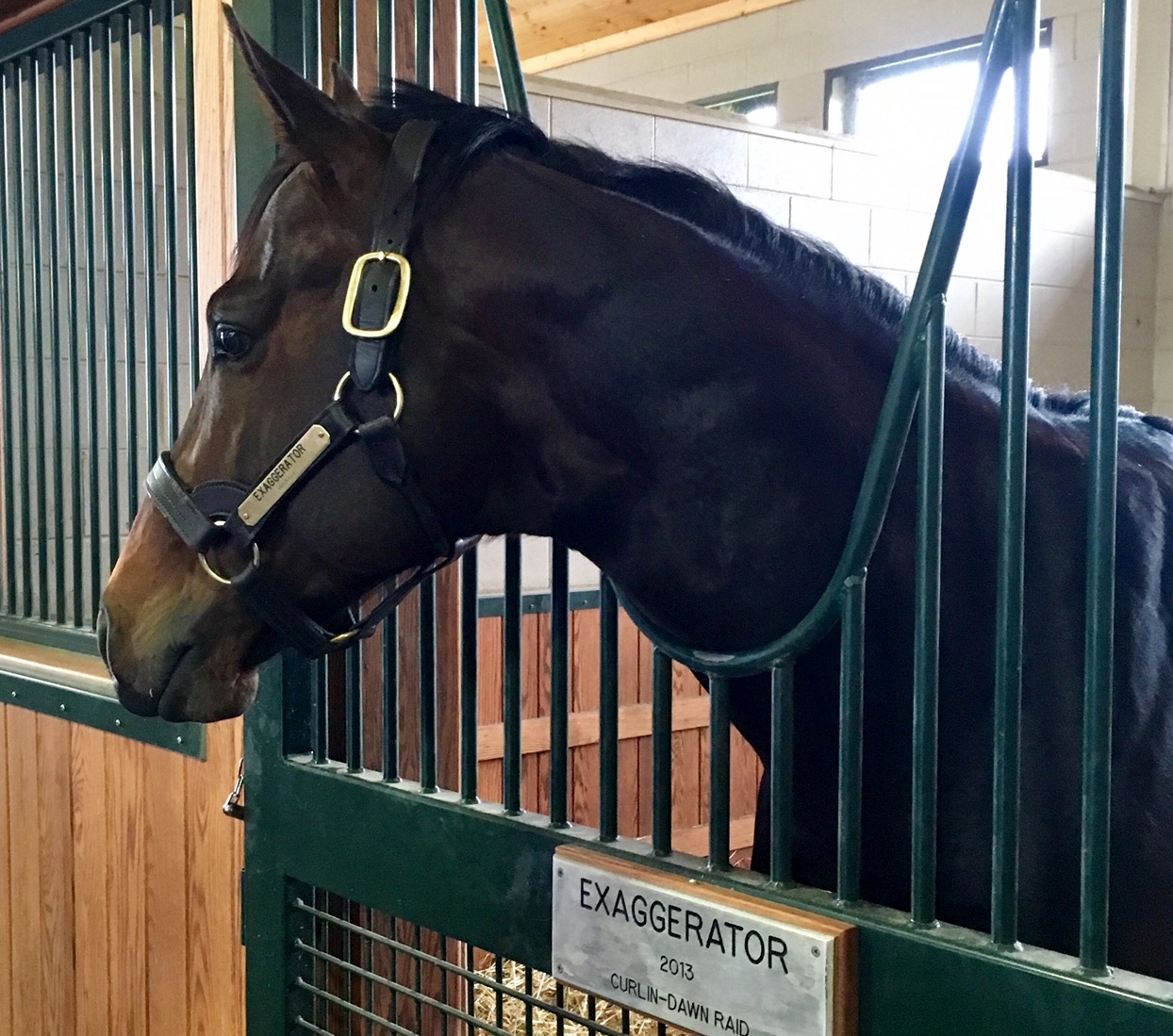 After posing for pictures with Super Saver, feeding Exaggerator a mint, and walking out to visit Pioneerof The Nile in his paddock at WinStar, Jerry Verrigni was full of smiles because he was fulfilling a longtime dream.
"I have always wanted to do this," said Verrigni. "I grew up in Saratoga and loved horses. My dad came down here 17 years ago, and I have always wanted to come down and see the horses and take pictures like he did. This is my first time ever here, and it has been perfect."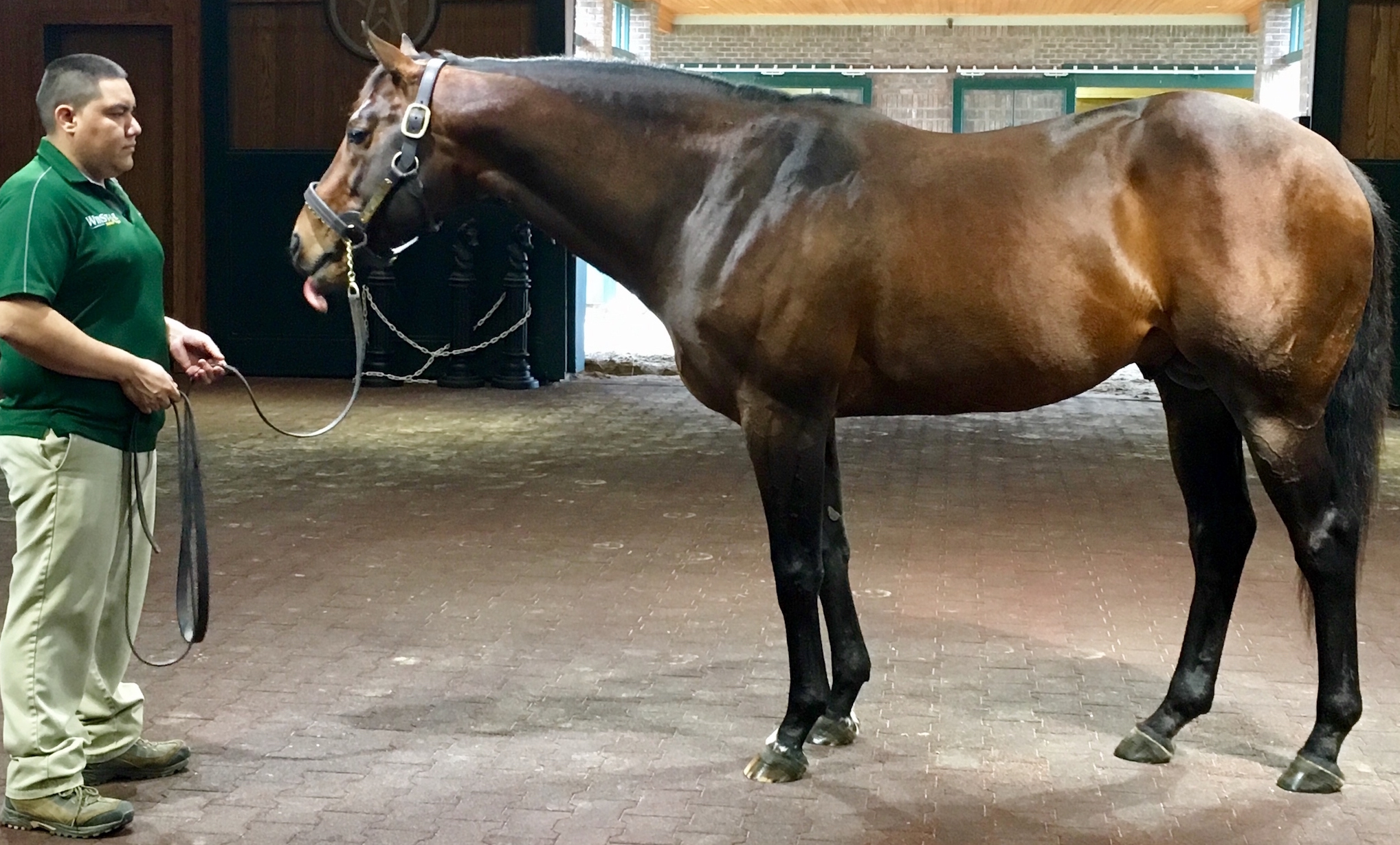 Each tour lists how long it will take, but as a note, many of them tend to run long simply because the guests are active participants and the farms are willing hosts. It's also important to remember that these are all working operations, so what is happening one day might not be happening the next.
For instance, while touring Rood & Riddle Equine Hospital, visitors get to watch from observation windows. Sometimes that means seeing foals who need a little corrective surgery, and sometimes that means watching a warmblood stallion be test-bred for the first time.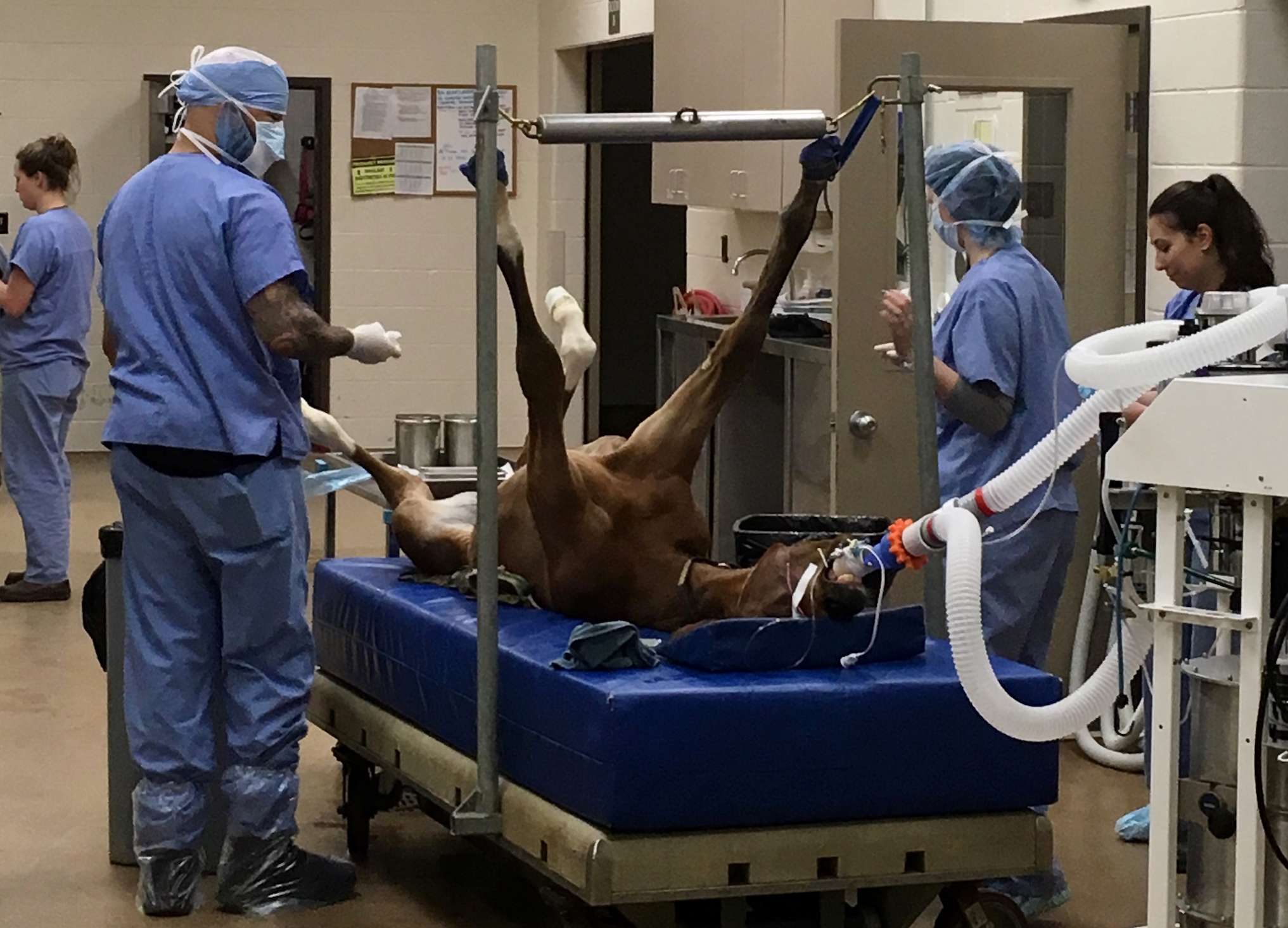 On a recent tour, Tom Ogorchock brought his his teenage daughter, Julia, because she has an interest in equine care and will be enrolling at the University of Kentucky this fall. This inside look at a world-renowned facility proved incredibly educational as several veterinarians went out of their way to show her what they do and how they do it.
Each season will bring different elements to tours as well. At Stone Farm, after admiring the stalls where the likes of European champion Air Force Blue and Kentucky Derby winners Sunday Silence and Fusaichi Pegasus were born, our group visited with a mare and her newborn foal. The chestnut youngster had arrived overnight, and watching the pair together was quintessential springtime in Kentucky. Later in the year, yearlings being prepped for auction are likely to be the star attraction.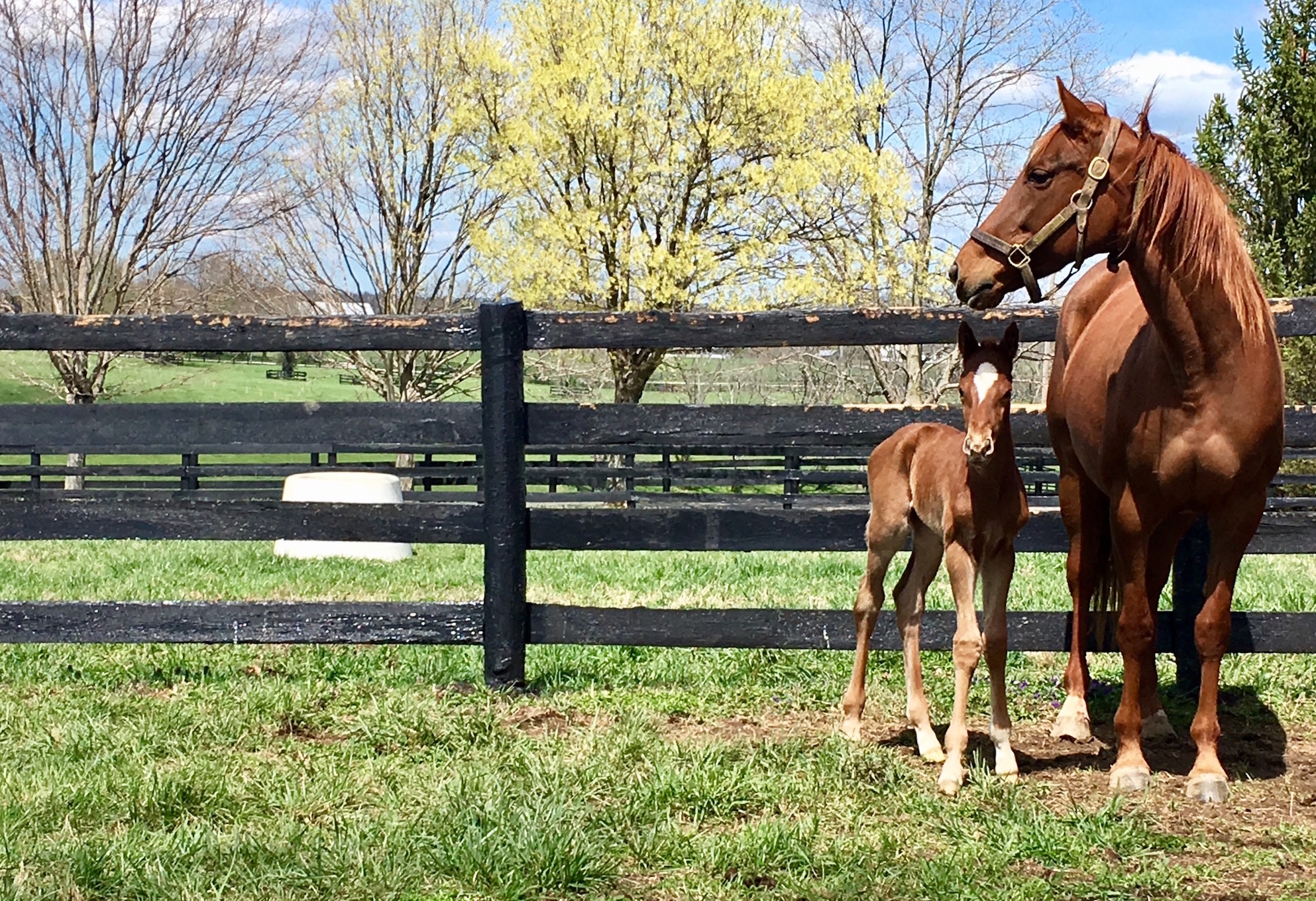 "To actually get to step foot on a farm like this is amazing," said Holleran, who is from nearby Elizabethtown. "I have probably done more tours than most people and will continue to go on them. When relatives or friends come to town, it is something to show them instead of just driving down the road and pointing. Being able to walk around on a farm like this, to see a newborn foal, is special."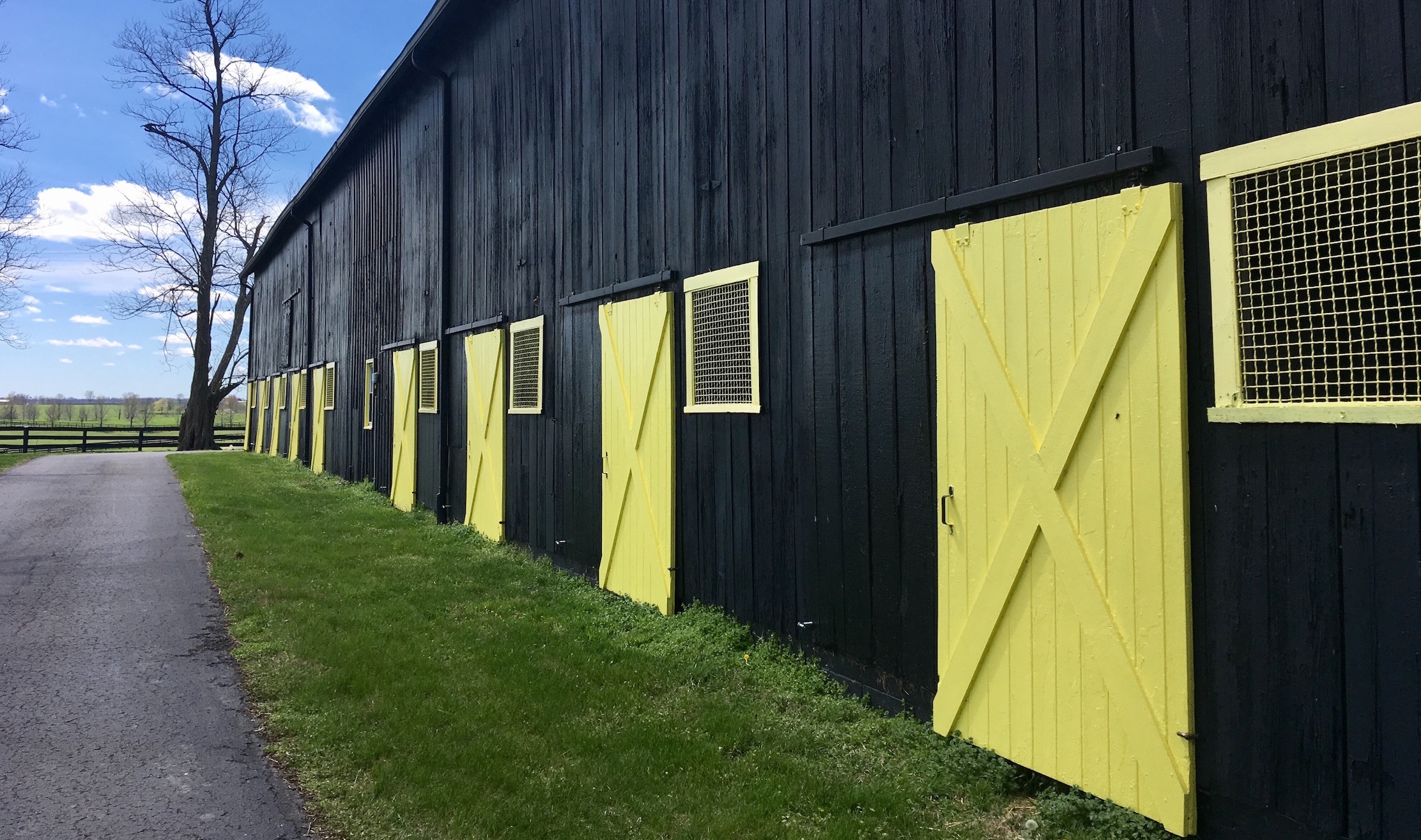 For the folks behind Horse Country that is the ultimate takeaway. So often people in the horse business forget that what they see every day is something that is considered once-in-a-lifetime to an outsider.
"We hope they fall in love with the horses, the people and the land, but if they come away with a feeling that they are connected with the sport, that they have someone to root for, a team to follow, that's huge," said Hardy. "This is a whole new way to tell the story of the Thoroughbred — through these interactions with the people who care for the equine athletes from foaling barn to finish line."