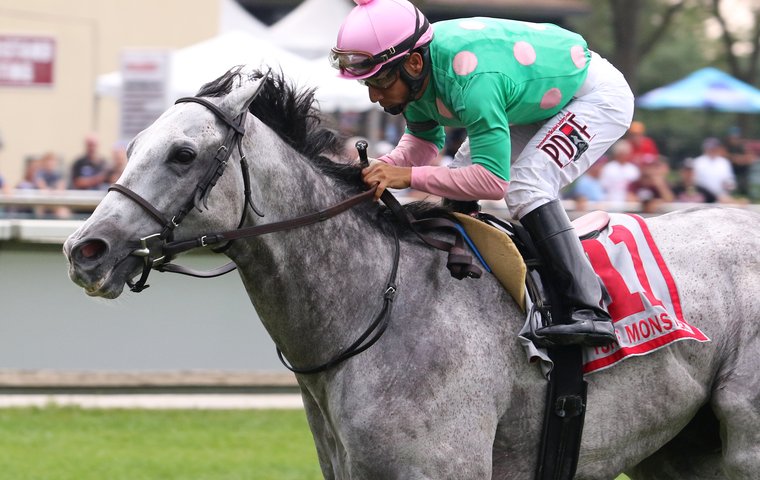 As New York-based trainer Christophe Clement prepares Decorated Invader and Pure Sensation for their respective starts in this year's Breeders' Cup Juvenile Turf and Breeders' Cup Turf Sprint, the veteran horseman participated in a special What They're Thinking Q&A with Karen M. Johnson to reflect upon his past Breeders' Cup experiences and to candidly discuss, among other topics, the ongoing conversation in racing about medication reform in the U.S.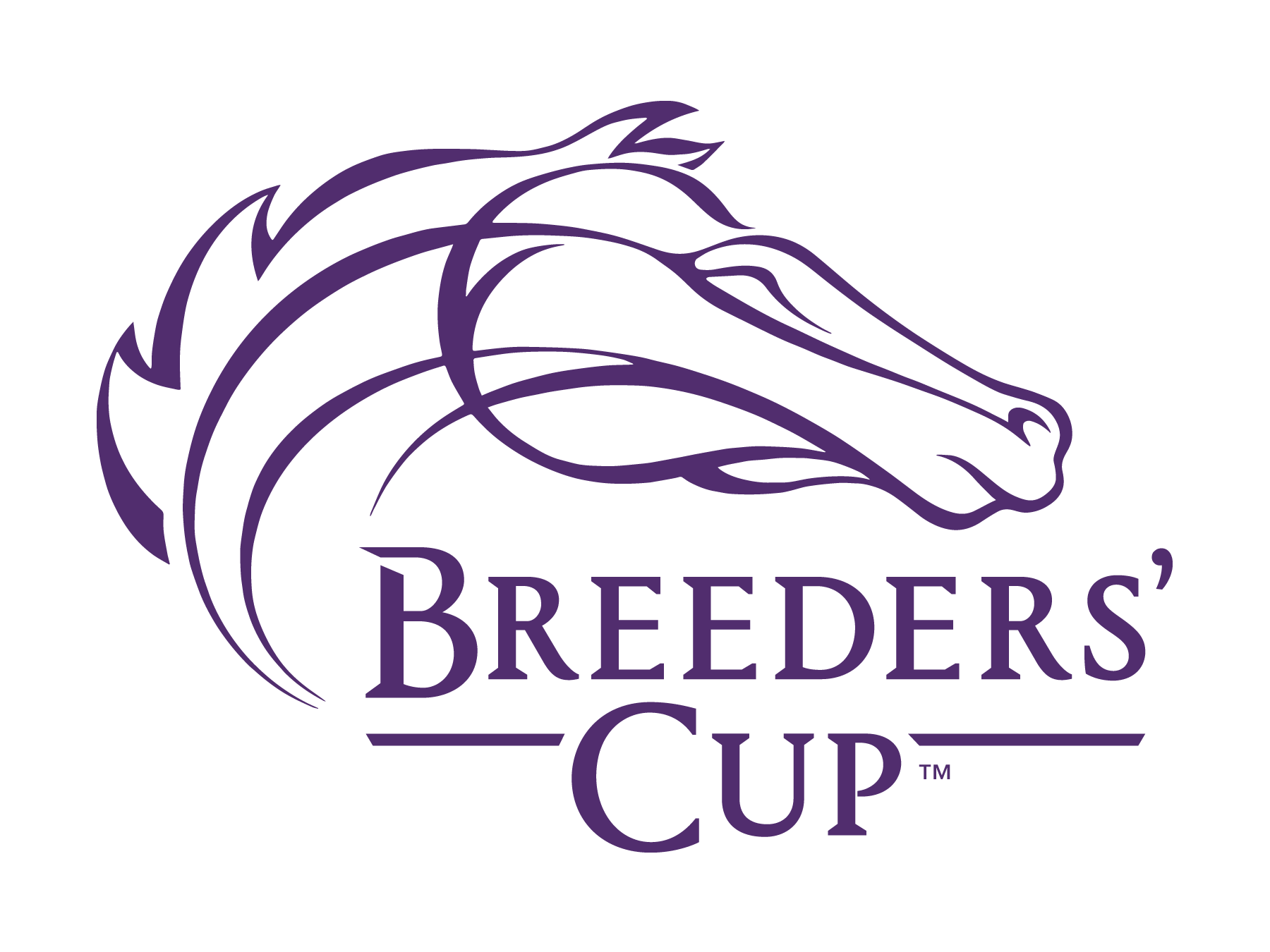 The native of France, who in 1991 launched his training career in the United States, has accumulated BC purse earnings of $4,383,945, which places him 27th among trainers in money won - a respectable ranking considering he has yet to win a single Breeders' Cup race from 36 starts to date.
Clement has come tantalizingly close to reaching the winner's circle on several occasions. Three of his horses —Best Performance [2017 Juvenile Fillies Turf]; Za Approval [2013 Mile]; and Coretta [1999 Filly & Mare Turf] were each beaten less than a length while finishing second.
If you ignore the zero in the win column, Clement's Breeders' Cup stats are really quite robust:
2nd: 6, 3rd: 6, 4th: 7, 5th: 5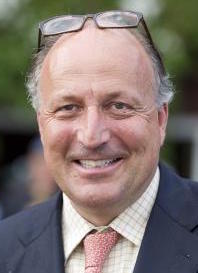 Clement (pictured right), who turns 54 on November 1, the first day of competition at the 2019 Breeders' Cup at Santa Anita, brought his first horse to the World Championships in 1997. That year he saddled Flag Down to finish third in the Turf at Hollywood Park. This year will mark the 19th time Clement has had runners at the event.
A dive into his record reveals many of his Breeders' Cup starters outran their odds or had the misfortune of butting heads with megastars - sometimes both. The aforementioned Za Approval was 18/1 when he finished second to returning Mile champion Wise Dan in 2013. Gio Ponti, Clement's multiple Eclipse Award winner, had to tangle with the then-undefeated Zenyatta in the 2009 Classic at Santa Anita, where she already was a three-time G1 winner (Gio Ponti finished second to Zenyatta at 12/1). The following year, Gio Ponti had another mountain to climb, when he met returning two-time Breeders' Cup champion Goldikova in the Mile (he finished second to the only three-peat winner of the Mile).
KJ: Despite a solid record at the Breeders' Cup you have yet to win a race. How frustrating is that for you?
CC: "Frustrating, yes. It's annoying, for sure, but it is always a great pleasure to compete at that level. I treat it as a regular race and we don't approach it in a different way than we do any other major Grade 1 during the year."
What was your toughest Breeders' Cup loss?
"Gio Ponti against Zenyatta. Gio Ponti looked so well at the quarter pole and Ramon Dominguez made an amazing move and I really thought I was going to win the race. Then you hear the roar of the crowd, with Zenyatta coming on the outside, and then I realized that we were not going to win (see video below). It was a pretty tough loss because it was the Breeders' Cup Classic, and Gio Ponti was such a nice horse.
"Another was Forbidden Apple's second in the 2001 Mile at Belmont. That was very painful, because he looked great at the quarter pole and took the lead and got beat at the end by Val Royal, who was trained by Julio Canani. [Forbidden Apple] ran very well and better than his price [8/1] that day."
What is your most memorable Breeders' Cup experience?
"A filly, Coretta, who finished second in the 1999 Filly & Mare Turf at Gulfstream. She had a great trip and, just like with Gio Ponti, I really believed I had a chance to win. She got beat by a good filly [Soaring Softly] trained by Jimmy Toner. It was a pretty unique experience because it was so early in my career. She belonged to Gerald Leigh, who was a wonderful owner and a great supporter of the stable at the time. It was a wonderful Breeders' Cup experience.
"Another great memory for me was Flag Down in 1997; he was my first Breeders' Cup starter. Nobody liked him and he actually ran very well, finishing third in the Turf, going a mile and a half. He outran his odds [14/1]."
What horse exceeded your expectations with their performance in the Breeders' Cup?
"Besides Flag Down, Best Performance did great by finishing second in 2017 in the Juvenile Fillies Turf [15/1] and Dynever, [15/1] third in the 2003 Classic. Both ran much better than their odds."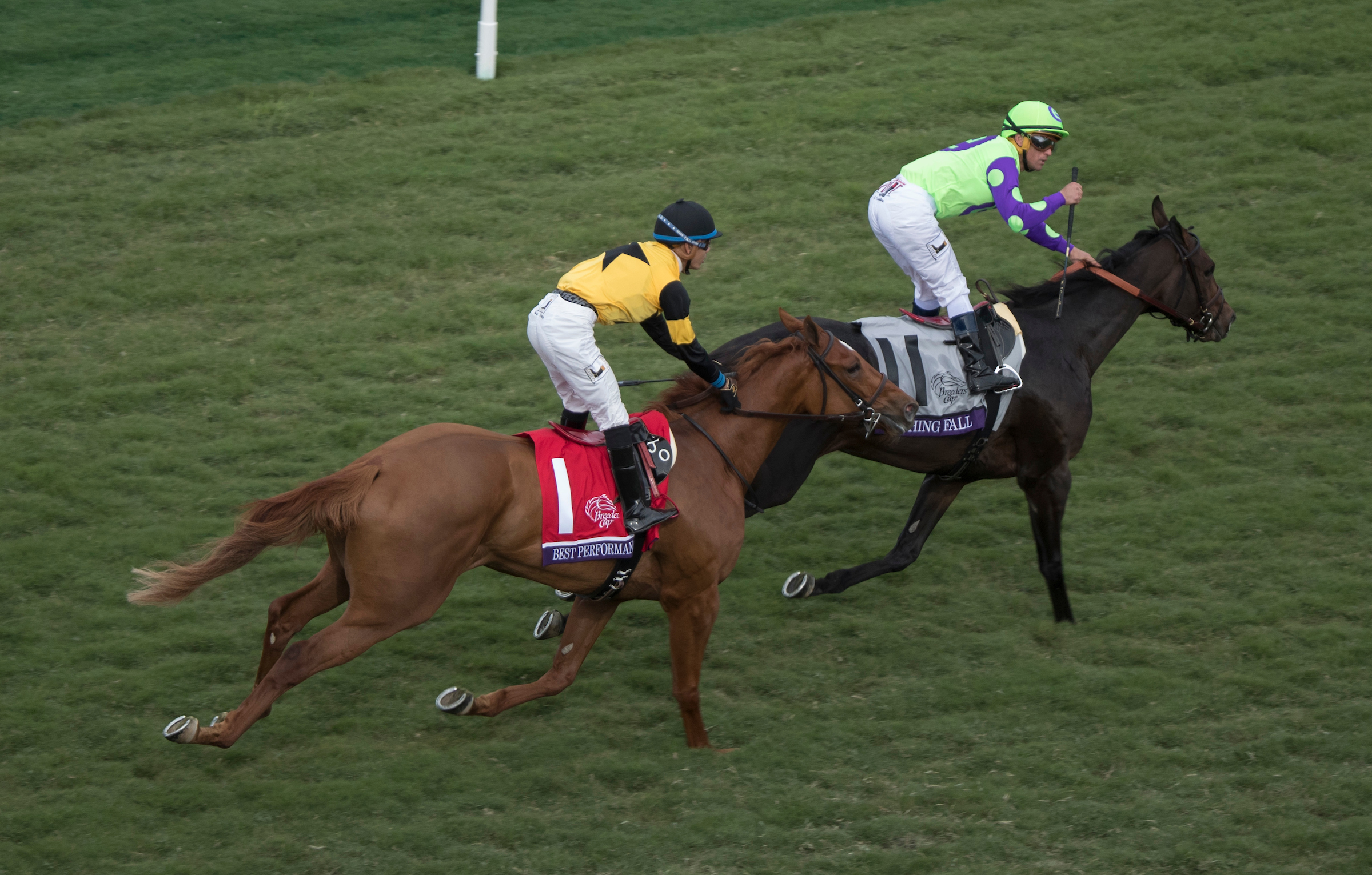 What Breeders' Cup performance disappointed you the most?
"Gio Ponti as a 2-year-old when we took him to Monmouth to run in the Juvenile Turf. He had won the Bourbon Stakes at Keeneland in his prior start, and he looked and trained remarkably well for the race. There was terrible weather, a tremendous amount of rain, and no racing luck, whatsoever. It was awful. The horse was boxed in the whole way, and never had a chance to run. Just bad luck."
Several of your Breeders' Cup starters have been repeat performers at the event, including Gio Ponti (four times) and Pure Sensation, who will be making his fourth appearance this year. What is it about your approach to training that has allowed for those horses and others, such as millionaire and two-time Breeders' Cup starter Disco Partner, who was recently retired at seven, to stay competitive through multiple racing seasons?
"We just tried to manage them in a way that keeps them sound and give them a break when it's needed. We, as a team, emphasis soundness."
What is your favorite Breeders' Cup venue and why?
"The best venue is New York, Belmont Park, and it's a crime to think the Breeders' Cup has not been here [since 2005]. That's a tremendous amount of time. For me there is no excuse, especially knowing that a large portion of the wealth in horse racing, between breeders and owners, is coming from the East Coast. I think having the Breeders' Cup at Belmont makes sense with it being close to Manhattan.
"We also should consider the fact that the quality of racing and the quality of people involved here is so high, as well as New York being very easy to access from Europe. I think it's madness not to have it here. I get that it can get wet and cold, compared to Santa Anita — and we love Santa Anita — but not every year, that's all. And what about the fans and their needs?"
In just your fourth year of being eligible for inclusion to the National Museum of Racing and Hall of Fame you were on the ballot for the first time this year. What did that mean to you?
"It meant a lot to me. It was a bit of a surprise, but I was very grateful."
You recently and publicly voiced your support for the Water Hay Oats Alliance. What compelled you do that?
"At some stage, all of us have to stand up and make this game better than it is. In today's world, there is no excuse not to have a transparent sport. We also have to be liable for our mistakes. I think all of us, not just the trainers, have to do whatever we can at every level to make racing cleaner and more fan-friendly than it is."
What is your current approach in your stable to using Lasix on race-days?
"I'm actually indifferent to Lasix. I use Lasix with older horses, as I would like to compete on a level playing field. I usually don't use Lasix on 2-year-olds unless they have a small bleeding episode that warrants it. If we have a major bleeding episode with a 2-year-old, we give them time off.
"What is much more important than Lasix is the pre-race medication the week of the race that no one talks about. It is interesting to look at the New York State Racing and Gaming Commission website. Whenever New York has a race that is a $1 million [or over] you can see every medication that each trainer is giving their horse. It was very nice to see the winner of this year's Travers [Code of Honor] had no pre-race treatment whatsoever, except the Lasix on race-day, like everyone else, and he still won.
"I'm not against medication, but I think you have to use medication with a therapeutic point of view. If the horse is well, you go for the race. But if he's not well and needs medication, then why are you running him? It makes no sense."
In your statement of support for WHOA, you wrote that your stable has not incurred any medication suspensions during your career. What practices do you use in your barn to protect yourself from mistakes happening?
"All of us, top to bottom, are very careful about it. Nobody touches medication outside of the assistants and the foremen, so that is one rule. If there is ever a question mark about [the permissible deadline for administrating a medication], we might miss a race. That's annoying, but it's always better to be safe than sorry."
What policies or practices for the welfare of horses have you observed internationally that you would like to see in place at U.S. racetracks?
"What people don't realize is what we already have here very few other countries have – which is a state vet checking your horses on race day. We have an extremely qualified state vet checking all the runners every day, and, if a horse is not perfectly sound, they will not let you run. I'm perfectly okay with that. I think it's smart and also one of the reasons that New York has done pretty well with horses soundness wise compared to other tracks. We also have in New York people taking care of our racing surfaces who are remarkably well qualified.
"When you look at how we do things compared to the rest of the world, I don't know that there is more money being spent on the safety of the horses or a lot more knowledge than what we are doing here."
There has been plenty of discussion this year regarding the use of whips in American racing. What is your position on the use of whips?
"To abuse the whip is a huge mistake, but limiting the use of the whip is a good idea. Banning it would be dangerous, as it might be a helpful tool for the jockey in some cases."
"It is interesting to see a jockey like Joel Rosario, who very rarely uses the whip and is one of the most successful ones."
Your son Miguel is one of your assistants. What is the most important piece of advice you have given him about navigating this industry as a horseman?
"Work hard and be honest."
What are your thoughts on the impact of the 'super trainer' — horsemen who have a large number of horses in their care — on the industry?
"I think we should limit the number of horses in training, per trainer, to maximize the percentage of runners at [a single] track.
"I don't know what the number should be, 60, 80, 100, but you need a bigger percentage of horses to be running, not just training. For years, New York used to be 40 to 45 [stall allotments]. Then with Saratoga opening [for training from April to November], it was 40 or 45 [at Belmont or Aqueduct] and 40 to 45 in Saratoga. Now there is no more limit, so you probably have some leading trainers in New York with a pool of horses from 150 to 250. I don't think that is good because it's affecting the number of entries in races. If the overflow was split between more trainers, I think you would get more entries. It's obvious."
A horse you co-bred with Dick Leahy of Oak Bluff Stables set a new sales record of $775,000 at this year's Fasig-Tipton New York-bred preferred yearling sale. What has motivated you to become involved in breeding, and why the New York-bred market?
"I've been lucky to have bred some stakes winners, such as Life In Shambles and Therapist. I co-bred Therapist as a partner with Dick Leahy, as well as the yearling we sold this year at Saratoga, and we raised them at Doug Koch's farm [Berkshire Stud].
"The reason I bred these horses through the New York-bred program is because without a doubt it's the best state-bred program in the country. It's a very fair program. I think that sale in Saratoga has been a success and it keeps getting better every year. It is extraordinary that we don't have more owners participating in the New York-bred program because it is lucrative and provides ample opportunity for success."