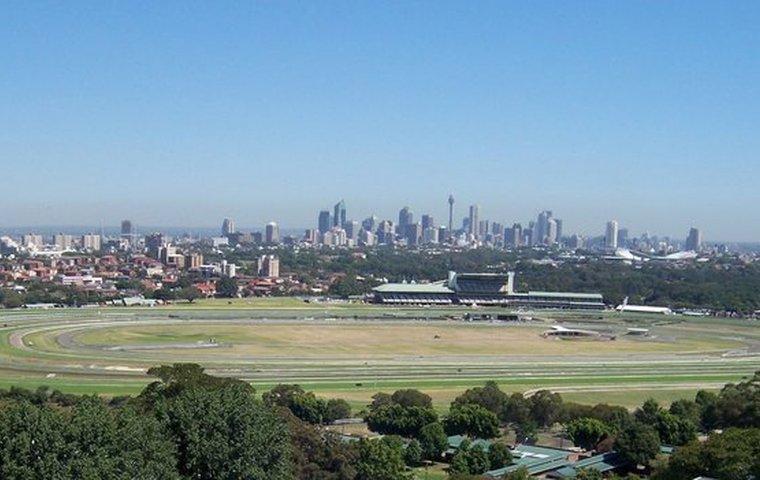 On April 12 and 19, Sydney's Randwick Racecourse will host the inaugural edition of The Championships. An initiative of Racing New South Wales hosted by the Australian Turf Club, the two-day event features 10 races across the two Saturdays with more than AU$18 million ($16.8 million) in prize money offered. Hong Kong-based Australian journalist Michael Cox explores the aspirations for, and the difficulties confronting, the first year of the event.

Read: The Championships designed to help Sydney reclaim autumn
----------
On face value, the underwhelming overseas response to The Championships - Sydney's much-vaunted Autumn answer to Melbourne's Spring Carnival – may make it look like a flop to some. But as questions marks surrounding strict quarantine requirements swirl, organisers are taking a "build it and they will come" approach to Australia's next big thing in racing Besides, they say, it is mainly for the locals anyway.
A remodelling of Sydney's carnival and a AU$10 million ($9.4 million) cash injection from government has resulted in two weekends of racing worth AU$18.2 million ($17 million) – including the world's richest mile race at AU$3 million, the Group One Doncaster Handicap, and culminating in the Group One AU$4million Queen Elizabeth Stakes.
Yet despite the abundant riches, there are just two raiders from outside Australia and neighbouring New Zealand heading to Royal Randwick Racecourse: Irish sprinter-miler Gordon Lord Byron, and Japanese-trained mare Hana's Gold, who is owned by Australian interests. Other horses were talked about - and Australia's strict quarantine requirements were most often cited as a reason for not attending.
The quarantine laws are a by-product of the island continent's unique and highly sensitive fauna and agricultural industry. But, along with the lack of a suitable quarantine compound close to Sydney, the laws have created a headache for The Championships' officials.
At a time when other overseas options are easier from a travel perspective, in particular the Dubai World Cup Carnival in March, the logistics of travelling to Sydney in April do look imposing.
Coming from Ireland, Gordon Lord Byron was forced to spend two weeks in quarantine at at home, and then two weeks in the same Werribee facility where Melbourne Cup entrants are prepared. After those hoops are jumped through, Werribee is nearly 900 kilometres from Randwick, necessitating a 10 hour-plus trip by horsebox to the place of competition after the already arduous entry requirements have been met. In the lead-up to his races, Gordon Lord Byron has been further prepared at Canterbury Park Racecourse, located in the Inner West, the metropolitan area directly to the west of the Sydney central business district.
Add to that another two weeks in lock-down before leaving the country and you have a significant stumbling block for any potential visitors.
The long term solution would be a quarantine centre complete with training facilities close to Sydney, which Racing New South Wales (NSW) Chairman John Messara - head of Arrowfield Stud and a driving force behind the project - is hopeful can be established by next year's event. That said, he believes citing Werribee's distance from Randwick as a deal breaker is "a little bit of an excuse" - especially now that Gordon Lord Byron has won first-up in Australia, causing an upset in the AU$1million Ryder George Stakes at Rosehill in his lead-up run on March 29.
"I honestly don't think that having quarantine at Werribee ought to be major deterrent," Messara said. "Horses go back and forward from Sydney to Melbourne, and Melbourne to Sydney, and race very successfully, and have done for years. It is an hour plane trip away, or it is 10 hours in a truck. Trainers have become very proficient at doing it here."
But, Messara admits the daunting trip has its drawbacks, and that establishing a local quarantine center is a priority.
"When you have travelled 30 hours and you think you are in the city of competition, and then end up having to move again, then it is a psychological barrier. Gordon Lord Byron winning after being prepared at Canterbury has hopefully helped. But we are going to have to establish a quarantine centre next to a track here. We will also use that centre for the international stallions that come in every year. We would love to be able to do it by next year – although, I can't say we are at a point where we are starting on anything yet."
In the same way that Vintage Crop's 1993 Melbourne Cup win broke down barriers to international involvement in that race, administrators are hoping the success of Gordon Lord Byron can to do the same for The Championships.
"Gordon Lord Byron has already been successful and shown it can be done – and hopefully participation will build, just like the success of the Irish horses has done for Melbourne, and the Australian horses have done at Royal Ascot. You need that sort of spark," said Matt Rudolph, the Australian Turf Club's executive general manager, racing.
Gordon Lord Byron's trainer Tom Hogan isn't averse to an overseas race meeting with his fairytale galloper – but even he admitted: "The logistics looked formidable" before the trip, but not so daunting now he has found initial success - which he hopes to follow with a win in the Doncaster Mile on April 12.
"Until somebody goes and does it, and demonstrates in can be done, you wouldn't have had too many trainers or owners willing to take a chance," he said. "Everyone is loath to put their toe in the water first. But I reckon fortune favours the brave, so we went for it. I reckon a few more might try now we have shown it can be done."
What didn't help organisers was the eleventh-hour timing of the announcement. Racing NSW were given the go ahead by the state government in November last year, and were left with just weeks to throw together a new programme, alert potential international competitors, and search for a solution to the quarantine conundrum.
"It was very, very late in the piece when we found out, and the short lead time certainly hampered our potential to get international horses," Racing NSW CEO, Peter V'Landys explained. "You can't judge anything on the first running of it. I think we have done well to get just the two international horses. We believe we have the right mixture, we have the right brand, the right people, and the right idea to build this into an event for the world stage. You can't judge anything on the first running of it. We are going to make mistakes, and we are going to learn a lot.
"Anybody in marketing will tell you need three to five years to build a brand on the world stage, and I think we are two to three years ahead of that schedule because the brand is out there – everybody in the world knows about it."
The other spin coming from Racing NSW headquarters is that this is an event put on, first and foremost, for the locals – and on that score, 1,200 overall entries for the two days looks like making it a success.
"It's really an Australasian championship at the end of the day," Messara said. "But if we bring those internationals in to compete, we will be able to expose Australian racing to a broader spectrum of people, and the rest will follow. Hopefully we get some international competition to rate how good we really are. We don't want to be dwarfed by them – this is put on for the locals - but we are happy to share. It's open to all-comers."
---
Tomorrrow: Sydney moves to take back autumn with The Championships