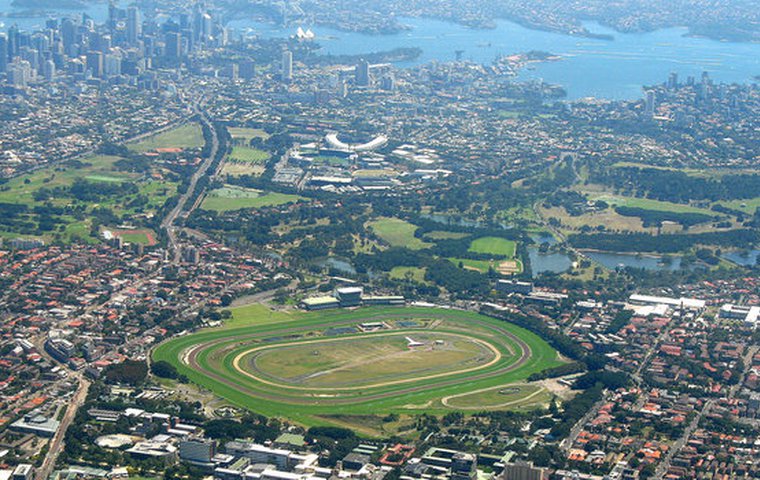 On April 12 and 19, Sydney's Randwick Racecourse will host the inaugural edition of The Championships. An initiative of Racing New South Wales hosted by the Australian Turf Club, the two-day event features 10 races across the two Saturdays with more than AU$18 million ($16.8 million) in prize money offered. Hong Kong-based Australian journalist Michael Cox explores the aspirations for, and the difficulties confronting, the first year of the event.

Read The Championships at Randwick: Building a brand in Year One
----------
For many racegoers outside of the antipodes, Australian racing means just one thing: the Melbourne Cup, an AU$6 million two-mile handicap held in the Victorian capital on the first Tuesday of each November that now attracts considerable overseas interest. But for Aussies, at least in years past, racing in spring meant Melbourne, and the autumn was all about Sydney.
Some of the gloss may have been taken off Sydney's showpiece carnival in recent years – but an AU$10 million cash injection from the New South Wales state government has been the catalyst for racing in Australia's biggest city to throw its weight around. The funding has resulted in a major reshuffle of races and re-branding, resulting in the autumn carnival now building to a two-week, AU$18-million crescendo named "The Championships" at Randwick Racecourse in April.
"We think we have always owned the autumn – but we want to take it from ownership to a much higher level," said Racing NSW CEO Peter V'Landys.
Sydney-based trainers are obviously thrilled at the influx of prize money. Guy Walter for example will aim some high-profile runners at some of the events. At the time of writing, Appearance, Streama, and Toydini were all being set for the G1 Doncaster Mile on April 12 - with its prize money doubled for this year to a whopping AU$3 million, making it the richest mile handicap in the world.
"I think it is the tremendous boost Sydney racing needed in terms of prize money, and we did need that boost to compete with Melbourne - a lot of our races in Sydney were starting to stack up in terms of prize money," Walter said. "It brings a buzz back to the autumn carnival."
The changes to the race schedule are radical, although are not necessarily set in stone. While happy enough with the new format, Walter saw the benefit of stretching the dollars further and suggested having three big days instead of two.
"It's a little bit cramped and maybe an extra week would be good," he said. "But on the other hand, people want that excitement and focus over two weeks. It's a case of suck it and see."
Randwick trainer John O'Shea - preparing to take over from Peter Snowdon as Darley's head man in Australia - feels the race programming is just about right.
"I think it looks pretty good – [Australian Turf Club Executive General Manager, Racing] Matt Rudolph has a good racing brain - obviously they are trying to develop a few new races and there don't seem to be many holes in the programme. It has generated interest. It is a focal point. It is more than just a carnival. It's on the radar internationally."
But how sustainable is the big money? Although Racing NSW is flush with funds after its landmark High Court victory over bookmaking companies Betfair and Sportsbet, the money from government is on a year-by-year basis. Racing NSW Chairman John Messara is leading the negotiations with government for 2015 and beyond.
"We are confident this won't be a one-year wonder – we wouldn't have done it if that was the case," he said. "I am confident there is good will from the government and we are making our case for future funding."
The government funding takes up just a quarter of the total prize money across nine weeks – with G1 races outside The Championships also upgraded – including the George Ryder Stakes at Rosehill (1,500 metres) – now worth AU$1 million and won by Irish trailblazer Gordon Lord Byron.
Something that is set in stone is the timing of Sydney's autumn extravaganza, and along with quarantine issues, the placement of the carnival isn't ideal as far as attracting overseas visitors is concerned. There is no way of avoiding a clash with the rich Dubai World Cup meeting, and northern hemisphere trainers are loath to leave home just as their weather is warming up and the big races are set to begin.
"We think we can complement these other events," V'Landys said. "We are not in competition with anyone. We are here to complement everyone. We are going to work with other jurisdictions because this is for the promotion of world racing."
Rudolph hopes the Doncaster will become an ideal stepping-stone to Hong Kong's Champions Mile - encouraging international participation in both, and that seems to be the path Gordon Lord Byron will take.
"We think those two races can become a great double, and with 22 days between them it is possible to compete in both," he said. "We would love to have a Chairman's Sprint Prize winner from Hong Kong set for the TJ Smith – that would be quite special, and then they could possibly go back for the KrisFlyer Sprint in Singapore in May."
What might happen in the future, Messara believes, is that horses aimed at the Melbourne Spring Carnival might stick around for a Sydney campaign.
"They can stay on and race in this carnival while the weather is warm here and it is cold in the northern hemisphere," he said.
For Messara, the driving force behind the Championships project, it's all about creating a "destination week," and negotiations are taking place to move Australia's premier yearling sales, the Inglis Easter Yearling Sales, to the week between the two big Saturdays.
"We want to make it irresistible for people from the region, and certainly beyond, who are interested in horses, to come. It will be a must attend-type week," he said.