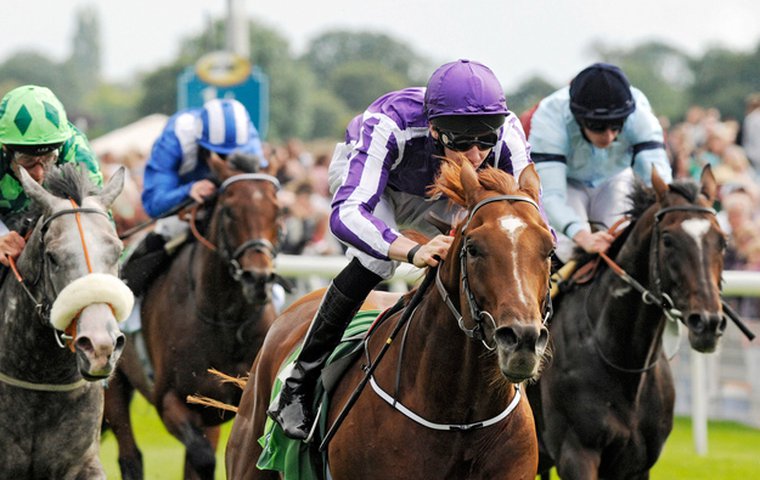 The concept? It began with the Irish European Breeders' Fund (EBF), when, in the spring of 2013, Ballyhane Stud's Joe Foley circulated a memo outlining the idea for an Irish Champions Weekend.

Actually, rewind a little further. Foley was invited as a guest by his friend David Redvers – Tweenhills Stud supremo, racing and bloodstock manager to Sheikh Fahad – to British Champions Day, and he thought, this is good. This works. We don't have anything like this in Ireland.
He went home and got to work. There was no crescendo to the flat season in Ireland, he figured. France had Prix de l'Arc de Triomphe day, America had the Breeders' Cup, Britain now had their Champions Day. Why not Ireland?
The season kind of petered out. Irish Champion Stakes, Irish St Leger, then you move onto the Blandford Stakes and the Leopardstown November Handicap and, suddenly, before you know it, without any trumpet blast, you are on to the Tipperary Hurdle and into the National Hunt season. It is only a couple of years since the flat season's champions were crowned at Dundalk on a dark December night when the spotlights had long since been turned off.
Harry McCalmont and John O'Connor, chairmen of the Irish EBF, were quickly on board, and together they brought the idea to Brian Kavanagh, head of Horse Racing Ireland (HRI).
"We were all of the same idea," Foley said. "We all appreciated that Ireland was one of the only major racing nations that didn't have a climax to the flat season. This was an opportunity to rectify that."
The idea was relatively straightforward: Take some of the top Irish races that are naturally at home around early to mid September; group them together in one weekend; stage them on two of the top racecourses in the country; tell the world.
The Irish St Leger and the Irish National Stakes were on the same day at the Curragh anyway, and Irish Champion Stakes day at Leopardstown, which incorporated the Matron Stakes, was just a week earlier, so that could work. Moyglare Stud Stakes day was just a week earlier than Irish Champion Stakes day, and that had the Flying Five Stakes. Blandford Stakes day was just a week later than Irish St Leger day. It is rarely easy to change a racing programme, even slightly, but, it you had buy-in from the right people, if you had a general willingness to make it happen, it was all very feasible.
Leopardstown and the Curragh liked the concept, and Brian Kavanagh and Jason Morris from HRI were supporters straight away. Also, it was no harm at a European level that Kavanagh was chairman of the European Pattern Committee. A committee was formed and Harry McCalmont was appointed chairman.
"Everybody was very positive about if from the start," McCalmont said. "The BHA were very positive. Paul Bittar was a great help. They saw the synergies between British Champions Day and an Irish Champions Weekend. That was important before we even approached the European Pattern Committee. It was important that we got our dates locked in."
And so it came into being. A concept that began in the back of Joe Foley's head and made its way onto a piece of paper has quickly crystallised and morphed into Irish Champions Weekend. If you build it, they will come. That's the hope.
The first day, Sept. 13 at Leopardstown, will host two G1 races, the QIPCO Irish Champion Stakes and the Coolmore Fusaichi Pegasus Matron Stakes. The second day, Sept. 14 at the Curragh, will incorporate three G1 contests, the Palmerstown House Estate Irish St Leger, the Goffs Vincent O'Brien National Stakes, and the Moyglare Stud Stakes. But the work is only beginning.
"We need to attract the horses now," Foley said. "We need to get the big horses to the big races. Will Australia come? Will Australia run in the QIPCO Irish Champion Stakes? And if he does, will the others come and take him on? And, as well as getting the big horses to run in the big races, we need all the other races to be well-supported, too."
It looks promising. Aidan O'Brien recently confirmed that dual Derby winner Australia is on course for the QIPCO Irish Champion Stakes and will be part of a strong Ballydoyle team at Irish Champions Weekend. After Sole Power won the Nunthorpe Stakes two days later, Eddie Lynam mentioned the Derrinstown Stud Flying Five as a likely target. Despite the fact that it is a G3 and that Sole Power would have to carry a G1 penalty, they were keen to support it, said Lynam.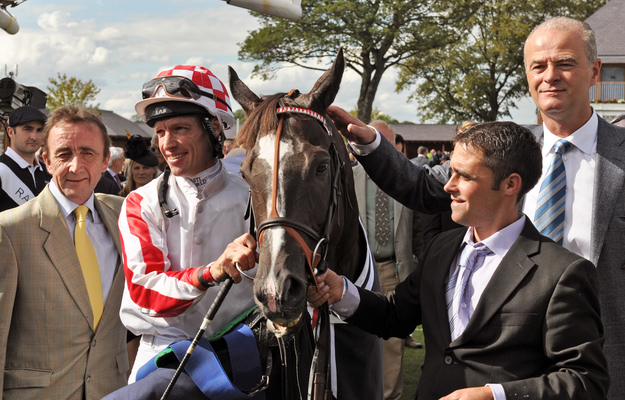 As are others. You can tell by the list of sponsors that the right people are on board. Coolmore, Moyglare, Derrinstown, Goffs, Tattersalls Ireland, Clipper Logistics, Palmerstown House, KPMG, John Deere. The money is being put up in order to attract the good horses. Prize money has been increased by €1.5 million ($1.9 million), bringing the total prize fund for the weekend up to almost €3.8 million ($5 million). Momentum gathering.
"It is important that we get a big attendance this year," McCalmont said. "We have an intensive promotional campaign, and there is great interest there already, so hopefully it will continue. We need to generate a bit of excitement, a bit of fun. That's the theme for the weekend. We can't compete financially with the Arc, but it will be a great weekend, an Irish weekend. Hopefully people who come this year will enjoy it, and plan to come back next year."
It will be an entire weekend of it. Goffs will host a "boutique" horses-in-training sale on the Saturday, there will be a champions' dinner on the Saturday night, the Curragh Thoroughbred Trail (a behind-the-scenes tour of some of the top stables and studs) will take place on Sunday morning before racing.
It is built now for sure. And it looks like they are on their way.