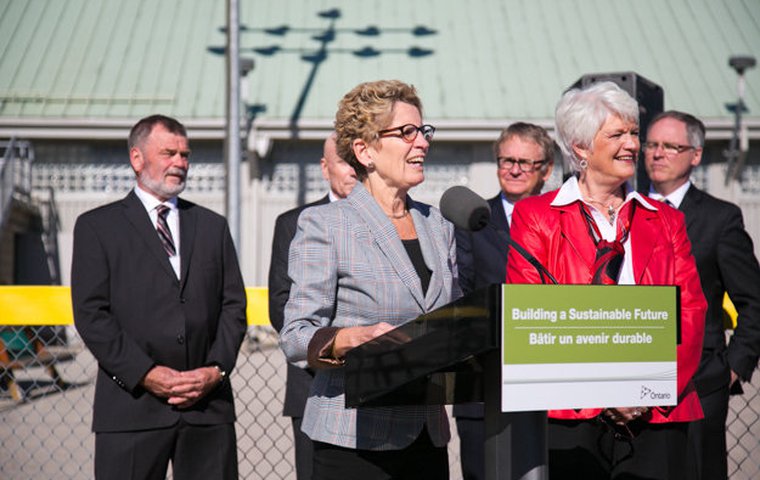 The head of Canada's largest horse racing company said it's not necessarily bad news that the political party that dealt Ontario's industry a nearly fatal blow two years ago has an even stronger mandate to govern.

Nick Eaves, the president and CEO of Toronto's Woodbine Entertainment Group (WEG), said he's "encouraged" by the Liberal party's victory in the June 12 provincial election, so long as Premier Kathleen Wynne makes good on much-promised integration of the sport with the Ontario Lottery and Gaming Corporation (OLG). In particular, the horse racing sector needs to share revenue from advanced gaming at racetracks.
"For as long as there is racing and gaming being enjoyed by people in this province, they need to be delivered in an integrated way," Eaves said. "This government has indicated an understanding of that and had reiterated through the election campaign an intention to make sure that integration objective is realized."
Horse racing's fate in Ontario has been inextricably linked to politics since March 2012 when the Liberals under former Premier Dalton McGuinty announced the cancellation of the successful Slots at Racetracks Program (SARP). The revenue sharing partnership earned more than $1.1 billion annually for the government and delivered some $345 million a year to industry, half of which provided more than 60 percent of the province's purses. Though the program did not officially end until a year later, the announcement of its cancellation immediately sent Ontario's racehorse breeding sector into a tailspin.
In August of 2013, the Ontario Horse Racing Industry Association (OHRIA) — a key industry consortium that lobbied successfully in 1996 to get the SARP program in the first place — said an estimated 9,000 jobs had already been lost from an industry the government has admitted supports 30,000 full-time equivalent ones. Total Thoroughbred race dates at Woodbine were cut more than 20 percent from 167 in 2012 to 133 this year and last. Despite some transitional government aid from a five-year, $500 million investment that kicked in April 1 of this year, purses are off by 35 percent compared to the SARP era. In 2013, Woodbine reported a 6.4 percent increase in per-card all-sources handle over its 2012 Thoroughbred meet. Total wagering for the meet was down from $453.9 million in 2012 to $405.6 million in 2013, which featured 25 fewer race days.
Apart from providing some guaranteed funding to attempt to stabilize the industry, the five-year plan has given Woodbine control of all teletheatres in Ontario and the Advanced Deposit Wagering system in the province through its HorsePlayer Interactive service. As well, Woodbine has been a critical leader of a new Standardbred Alliance that has eight of the province's most important harness tracks working together to coordinate race dates and share costs. It's all part of an attempt to brand all horse racing in the province — Thoroughbred, Standardbred and Quarter Horse — as one Ontario horse racing product for global betting distribution.
Despite some promising ideas in that plan, many in the province's horse racing industry said they were disheartened by the election results in which the Liberals pulled off surprisingly strong results despite a string of costly scandals in recent years. Political analysts point to a failed campaign by Tim Hudak, the leader of the opposition right-leaning Progressive Conservative Party (PC), as the main reason the Liberals gained seats and improved from a minority position in which they relied on one of the three main parties — primarily the left-leaning New Democratic Party (NDP) — to pass legislation.
Former federal Liberal politician Hec Clouthier, who held a seat in Ottawa from 1997 to 2000, worked in Prime Minister Jean Chrétien's office from 2000 to 2003, was the executive director of OHRIA from 2007 to 2010, and ran as an independent and lost in the 2011 federal election, said he is concerned the same Ontario Liberals who "committed an atrocity that has eviscerated the horse racing industry" now have a majority. He said Wynne, who became premier shortly after McGuinty resigned in October 2012, worked to rebuild the horse racing industry after SARP was canceled partly because her government had a tenuous grip on power with scant rural representation.
"When the Liberals were saddled with a minority government they had to be careful and attentive to the political fall out — read votes — as a result of the cancelled SARP," Clouthier said. "In my opinion, that was the primary reason the government seemed to demonstrate some flexibility dealing with the industry. Now, they have a majority government and do not need to face the electorate for four years. So, excuse the pun, but all bets are off. Remember, this is a government that has shown a complete lack of understanding and a blatant bias against the horse racing industry in Ontario."
Thoroughbred trainer Sue Leslie, the current president and chair of OHRIA, said she doesn't see the Liberals using its majority status to change its five-year plan for horse racing.
"What I do envision is [Wynne] appreciating and understanding that the five-year plan isn't good enough," Leslie said. "Therefore, there has to be new and additional income flowing to the industry. That has to come through integration."
Leslie said that Wynne "doesn't have to appease us. So, the question comes down to trust, 'Do you believe what she said before the election?' I believe her. I do not think she'll abandon the horse racing file. That's my own personal opinion."
After all, prior to the election, Wynne also took on the agriculture minister's portfolio on top of her duties as premier in part to try to fix mistakes that her party made vis-à-vis horse racing.
"I really believe that Premier Wynne wants a vibrant, healthy horse racing industry in Ontario," Leslie said. "The catch to that is, how do we make that happen? We haven't made it happen, yet. I think she believes we are in better shape than we are. And, because her job is so massive, she only gets, I'm sure, periodic updates. Depending on whom the update is coming from, they have an effect on it. I can tell you that when I have the opportunity to speak to her, she makes things happen. She's supportive, she listens hard, and she asks for advice."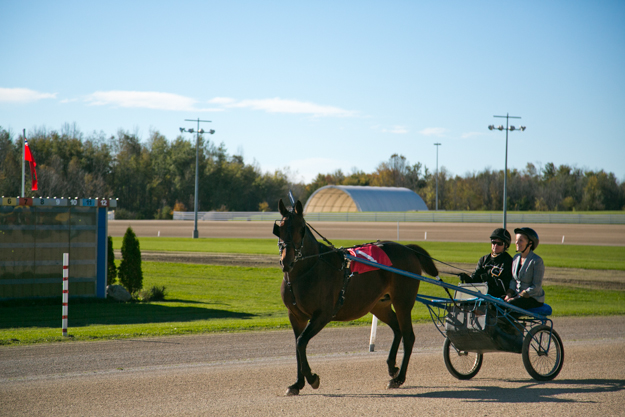 While it's unlikely those in horse racing will soon forget the unnecessary damage done to the industry by the Liberals — remember, all parties were making significant profits under SARP — Eaves said the industry is a lot better off today with Wynne as premier compared to McGuinty.
"Unlike a year-and-a-half and two years ago, where there was no acknowledgement of the importance and value of the industry and no acknowledgement of the need for the racing industry and the gaming business through OLG to be aligned, that's been the entire theme of the recent context coming from government," Eaves said.
Rick Balaz, president and general manager of Sam-Son Farms, one of Canada's leading Thoroughbred breeding operations, said when Wynne "took over from Dalton McGuinty, that improved the situation quite dramatically… I'd be surprised to see things go in a different direction, but who the heck knows?
"At least there's some stability in the short term and that's a good thing. I guess the bottom line is: the world's not going to be turned upside down."
Though, the clock is ticking.
Leslie said new revenue streams derived in partnership with the OLG through enhanced gaming at tracks and other lottery products must be in place long before the current five-year government funding deal ends in 2019 "or we're not going to have an industry."
While the premier appears to be onside and is more powerful than ever, there are concerns that there are still roadblocks to unity in the bureaucracy, particularly with parts of the OLG and the Ministry of Finance opposed to supporting the horse racing industry.
But, Eaves said the industry has no choice but to trust Wynne and work with the government to break down those barriers.
"In a letter that came from the Liberal party really speaking on behalf of the premier, it spoke about her commitment to working with OHRIA, with tracks, through the OLG to make sure there's a model that ensures revenue growth from gaming at tracks as part of the solution to supporting a long-term vibrant industry," Eaves said. "That's bang on in terms of one of the key component pieces. We're going to have to make sure that it gets delivered."
While the Liberals' plan for revitalizing the horse racing industry was on hold during the election, Eaves said "nobody has any excuses for the foreseeable future."