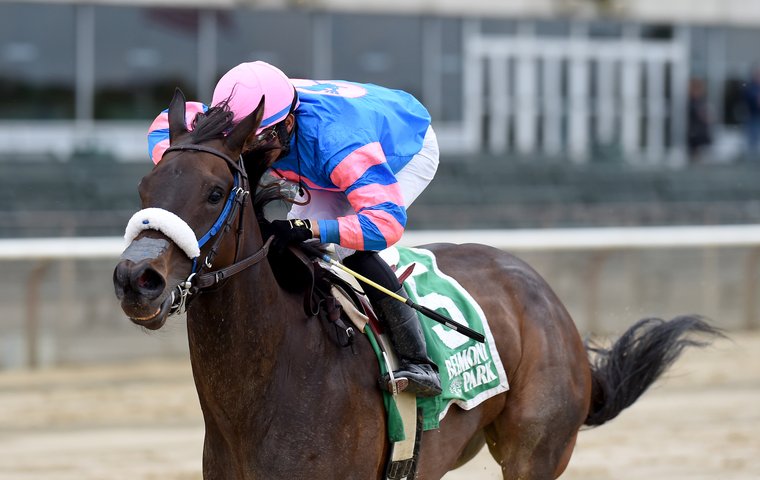 The past and the present share equal space in trainer Carlos Martin's mind on a recent morning at Saratoga Race Course.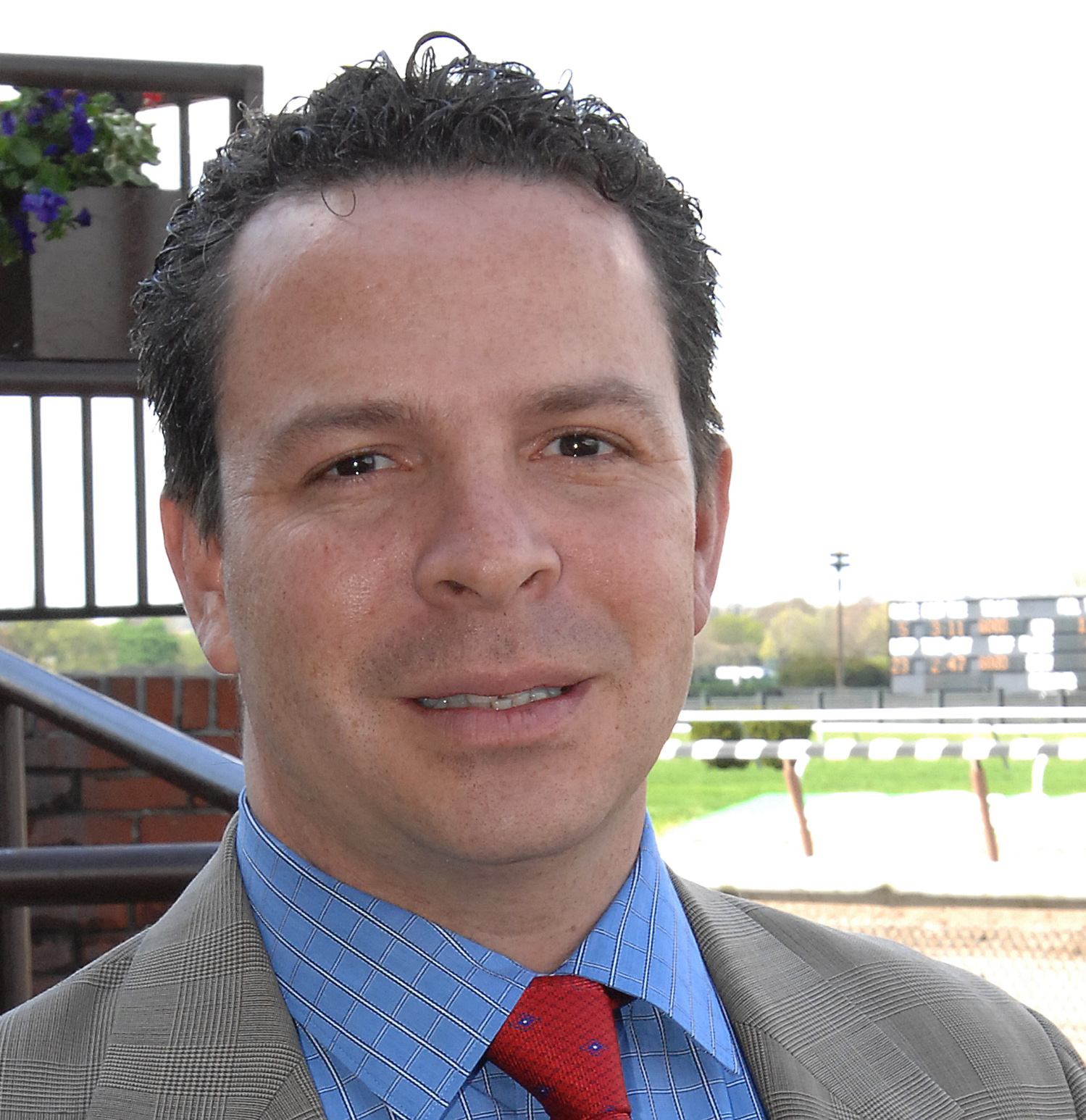 As Martin (pictured left) briskly strides down his shedrow — on the same ground his late father once walked — he tells a visitor, "This barn is where Dad had Groovy when he won the Forego in back-to-back years."
Then, as Martin arrives at the stall containing a gorgeous brown mare who stands a stately 17 hands, he proudly introduces her as "our barn's Queen".
The 'Queen' is formally known as Come Dancing, a multiple Graded stakes winner who will run in the G1 Ballerina at Saratoga on Saturday (Aug. 24).
Martin, a third-generation horseman, has been training on the New York Racing Association (NYRA) circuit since 1989. He has saddled 5,400 career starters and has won more than 700 races with his runners, earning purse money in excess of $28 million, but he has yet to have a Breeders' Cup horse.
The $500,000 Ballerina, a 'Win and You're In' qualifier for the Filly & Mare Sprint at Santa Anita in November, could remedy that.
But first things first. Martin, 50, is gregarious by nature and in possession of lively story-telling skills and is eager to share some memories of his grandfather and father.
Making a champion
He is the grandson of the late Hall of Fame trainer Frank 'Pancho' Martin, who saddled Outstandingly to win the first-ever Breeders' Cup Juvenile Fillies, in 1984. And Martin's father, Jose, developed three champions during his robust training career: Lakeville Miss (2-year-old Filly, 1977), Wayward Lass (3-year-old Filly, 1981) and Groovy (Sprinter, 1987).
The wickedly fast Groovy came to Jose Martin's barn after running in the first two legs of the 1986 Triple Crown. Soundly defeated after setting the pace in both the Kentucky Derby and Preakness for his previous trainer, Groovy would then find his stride in the hands of Martin, who knew exactly what the 3-year-old needed.
"When Dad got Groovy in the barn, he told me he was going to make him a champion," Carlos Martin recalled. "I said, 'Dad, he just got eased in the Kentucky Derby!' He said, 'I will make him a champion sprinter.'"
Martin's father made good on that. Groovy went on to win seven Graded sprint stakes for Martin, including the G1 Vosburgh and back-to-back runnings of the Forego, which then was contested as a G2. He also finished second in the 1987 Breeders' Cup Sprint, the final race of his career. Despite his loss to Very Subtle, the first female to win the Sprint, Groovy was named the Eclipse Award sprint champion of 1987.
One of Carlos Martin's fondest memories of his dad and his work with Groovy is when the 3-year-old colt won his first Forego while defeating older horses, including that year's eventual older male champion, Turkoman.
"The first time Groovy won the Forego, Dad told [Jose] Santos, 'When you come to the top of the stretch, you will be three in front, but the only way you can beat Turkoman, who will be flying the last eighth while running wide, is to drift to the five, six, or seven path,'" Carlos recounted.
"Dad told Santos that Turkoman won't go inside of Groovy. And just like my father said, Groovy held on over Turkoman and won by three-quarters of a length. I swear, if my father hadn't given those instructions, Turkoman was going to go right by Groovy.
"A lot of times my father adjusted on the fly, but a lot of times he had a good game plan. He knew what to do with a good horse."
Carlos Martin was training on his own when his father died from an aggressive form of lung cancer, which was diagnosed several years before his death in 2006. His passing came as both a source of grief and comfort to his son, who, to this day, tears-up while discussing it.
"I was relieved and sad at the same time because I know how he was [suffering] from the cancer," Martin said. "He was alive for my wedding to my wife [Diane]. That was a godsend. We got married October 15, and he died November 22. He made the wedding even though he was weak and sick. He made that day for me. Three days later, he was in the hospital, where he stayed until he passed."
Following Jose Martin's death at the age of 63, Carlos found solace in spending time with his grandfather, a 1981 inductee to the National Museum and Racing's Hall of Fame.
Taking the circuit by storm
Frank "Pancho" Martin, who was rarely ever seen without his trademark Cuban cigars clenched firmly between his teeth, campaigned two champions, Autobiography (Older horse, 1972) and Outstandingly (2-year-old Filly, 1984). The trainer, who possessed a shrewdness for placing horses in the right spots to win, took the NYRA circuit by storm from 1973 to 1982, when he topped the trainer standings each of those years.
Both Frank and Jose immigrated from Cuba to the United States. Carlos, who was born in Brooklyn, New York, said his grandfather wasn't keen on Jose becoming a trainer.
"[Granddad] discouraged him from becoming a horse trainer because he thought my father should go to school and get educated, become a doctor or a lawyer, and take advantage of coming to America from Cuba," Martin said. "My grandfather thought the [racetrack] was not an easy life."
As a young boy, Carlos Martin started spending time around his father's barn, and when he decided he wanted the same life for himself, he received encouragement from both his father and grandfather.
"I was always with my father, seven days a week. My grandfather was always like this imposing figure to me," Martin said. "He was very much about following by example; he wasn't a warm and fuzzy granddad. But we got closer, later on, especially after my father got sick and I started spending more time with my grandfather.
A problem with the Secretariat movie
"You had to approach Granddad a certain type of way," he added. "He could be a little gruff. But if you got to know him, he helped a lot of people. He always had a really good heart. He might yell and scream, but the guy who worked for him who needed $1,000 for his wife or his baby to come to this country, he would help bring them here. If a racetrack character was down-and-out, he would be there to help. Granddad was generous to a fault."
The senior Martin was the trainer of Sham, who had the bad luck of being from the same 3-year-old crop as 1973 Triple Crown winner Secretariat. Sham finished second to Secretariat in both the Kentucky Derby and Preakness and then was last in the Belmont. When Disney released the movie Secretariat in 2010, Martin's character was portrayed in an unflattering light. In one scene, he was seen as being rude to Secretariat's owner, Penny Chenery.
"Granddad didn't want to go to the movie, but I made him," Martin recalled. "After seeing it, he said, 'This is a bunch of BS. None of that stuff ever happened.' He told me that he met [Chenery] one time and it was the day of the [Preakness], when she asked to meet Sham at the barn. She petted Sham and they shook hands and she said to my grandfather, 'Good luck to you.' And he replied the same to her. After the movie, I [teased] him, and told him he forever will be known as the villain trainer of Sham."
As the conversation returned to Come Dancing, one thing is clear, the 5-year-old holds a fair amount of real estate in Martin's heart. She is the first 'big' horse, not only in stature, but in accomplishments, to come through Martin's barn in a while.
For many years, Martin had a barn full of horses for Carl Lizza, a prominent New York-based owner-breeder, who he met as a youngster when his father trained horses for the construction company owner. But when Lizza died in 2011, five years after the death of Jose Martin, and one year before Frank 'Pancho' Martin's passing at the age of 86, Carlos Martin felt adrift in his professional life.
"All of them were my mentors and my safety net. After all my years in the game, it was like starting from scratch," he said. "It was scary. I had my own successes, but things become different when you don't have that person to lean on, like I had with Mr Lizza. It was a bit of a shock to become a public trainer. So, it's exciting to have another top horse, like Come Dancing, after some lean years, following Mr Lizza's death."
Among the new owners Martin attracted was Marc Holliday, a breeder who sells commercially, but who also keeps some of his homebreds to race. Holliday, who competes under the nom-de-course Blue Devil Racing Stable, bred Come Dancing, a daughter of Malibu Moon out of Tizahit, a Tiznow mare he purchased at auction for $410,000. Come Dancing had been slated to be sold as a yearling, but Holliday withdrew her from the sale because there had been little interest in her in the run-up to the auction.
"I met Carlos about seven or eight years ago," Holliday said. "He impressed me back then as an extremely hardworking and talented trainer from an obviously storied Thoroughbred racing family. As a third-generation trainer, he has extraordinary knowledge and experience in the sport, and that was apparent to me when I made the decision to begin giving Carlos horses to race. We've had a lot of success over the years since. It's a business relationship, but it has also turned into a personal friendship that I value very much. He's a good man."
Martin said when Come Dancing arrived at his barn, he saw "a gorgeous filly who was crooked and offset in her right front leg". But, nonetheless, the trainer was ecstatic to have an offspring of Malibu Moon in his care.
'Elite-level filly'
"You're always optimistic when you see a Malibu Moon filly, no matter the circumstances of how you got her," Martin said. "Her first works were like, 'wow.'"
Those eye-catching works translated to Come Dancing winning her first start as a 2-year-old, but then, during a gallop, she suffered a fractured pastern bone and didn't race again until late in her 3-year-old season.
Since her return, Come Dancing has won three stakes, including this year's G2 Ruffian and G3 Distaff Handicap. In her latest start, Come Dancing stumbled at the break before finishing second to powerhouse Midnight Bisou in the G1 Ogden Phipps over 8½ furlongs at Belmont Park on June 8.
"I think when Come Dancing has time between her races and is racing at seven-eighths, she is an elite-level filly," Martin said. "I really feel confident about her chances in the Ballerina."
Martin has yet to saddle a G1 winner at Saratoga — his sole G1 winner came in his third year of training with Buy The Firm in the 1991 Top Flight Handicap at Aqueduct — but he has two shots to get the job done on Aug. 24.
In addition to Come Dancing, Martin will start Bon Raison in the G1 Forego. Bon Raison, who is owned by Empire State Thoroughbreds, won the Tale Of The Cat on Aug. 9, becoming Martin's first stakes winner in Saratoga since 2008.
Depending upon the results of the Ballerina and Forego, Martin could have good reason to add more of his own stories to the already compelling Martin family saga.