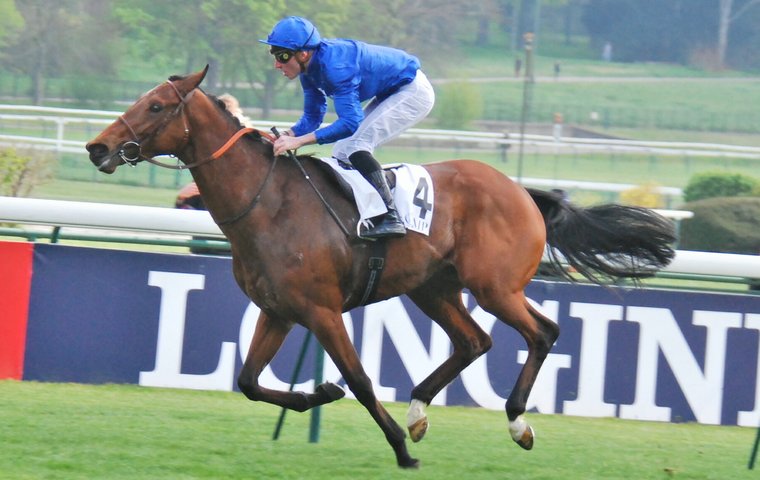 The French classic campaign begins on Sunday with the 2019 editions of the Poules d'Essai des Poulains (French 2000 Guineas) and the Poules d'Essai des Pouliches (French 1000 Guineas) over a mile at ParisLongchamp. But can the home country buck the growing trend that has seen most of its greatest races being marked for export over the past few seasons? John Gilmore investigates.

French racing will be hoping for better results this season from its top races. Home-trained horses won only the Poules d'Essai des Poulains and the Prix du Jockey Club last year. Horses trained in England captured the Poules d'Essai des Pouliches, the Prix de Diane and the Prix de l'Arc de Triomphe, and Ireland took the Grand Prix de Paris.
Overall, foreign-trained horses won 42 of the 114 Group races in France last year. Britons Charlie Appleby (nine) and Karl Burke (four) were third and joint fifth in the table of trainers with the most French Group winners.
In 2012, only 23 of the 111 Group races went to foreign-trained runners.
Since then, foreign wins have been increased. Arc Weekend, particularly, has proved a near disaster for France in the past two seasons, with only two victories from the seven Group 1s last year and none at all in 2017.
Things have started a bit better in 2019, with the GestutAmerland/Newsells Park-owned Galileo 5-year-old Waldgeist, trained by André Fabre, winning the G1 Prix Ganay at ParisLongchamp on April 28. Last year the race went to the Anthony Oppenheimer owner-bred Cracksman, trained at Newmarket by John Gosden.
There are a number of reasons why the French have been playing second fiddle recently.
1: Heavy taxation
There are some superb horses bred in France, but many of them go abroad. France is one of the highest-taxed nations in the world, and there is a 20 percent VAT levied on buying a horse. That doesn't encourage French owners to invest in racing, but it's not the same for buyers from across the Atlantic.
I spoke with some American buyers at the Arqana August International yearling sales last year, and they indicated the strength of the dollar against the euro - and the VAT exemption on horses that are exported out of the EU - made it appealing to buy horses in France for shipment back to the U.S.
But there are efforts to address the issue. France Galop, conscious of the need to encourage more owners, is continuing a project it put in place last year to provide private facilities at ParisLongchamp for trainers, bloodstock agents and other professionals so they can invite groups with the objective of attracting new owners to invest.
Last year brought in 900 people with some favourable interest. This year, a further eight different groups are planned at ParisLongchamp race days, including one invited by Arqana. Another, set for Auteuil, will be for 50 corporate leaders from Estonia.
2: The lack of success of the French owner-breeders
Owner-breeders have brought great glory to French racing over the years, but things have slowed down lately.
The Niarchos family, Gerard Augustin-Normand, the Wertheimer brothers and the Aga Khan are key players. Notably, the Aga Khan's horses have not had as much success at the top level over the past couple of seasons as in previous years.
The Aga's French stud director, Georges Rimaud, says this is cyclical. "These things happen from time to time with any major stud," he says.
Indeed, this year looks better for the Aga and his trainer, Alain De Royer Dupre. They have two 3-year-old fillies who look potentially top-class.
One of them, Siyarafina (by Pivotal), an impressive winner of her only two starts, was the likely favourite for the Poules d'Essai des Pouliches on Sunday, but she is not expected to be supplemented now after a poor gallop earlier this week.
The other, the Kingman filly Shamiyla, won a competitive maiden on her first start at Saint-Cloud last week with ease.
3: Is the prize money too good in lower-grade races?
What France does have is the best prize money across the board in Europe. It's diversified racing programme is a benefit for the small-to-middle-range trainers, offering the opportunity for horses to pay their way and stay in training over several years at handicap level.
A midweek meeting at Chantilly on April 30 was a prime example, with an eight-race card featuring four claimers, two handicaps and two Class 2 races, offering €188,000 in total prize money. Each race had plenty of runners, which is good for the French PMU betting market, where people can take advantage of various combination bets covering the first two, three, four or five in a race, to try and win a lot for a small stake. Less interest for the French betting public are the Group races, which generally have few runners and limited combination bets.
For the connoisseurs, there is an opinion that the French programme encourages breeding lower-grade horses as the prize money on offer for these races is so good.
The classics this weekend will probably have enough runners for one of them to warrant it being a daily Quinté race, which is normally confined to a 16-runner handicap, with a minimum total prize money allocation of €50,000. But, for most punters in the country's 11,000 bar betting outlets, it will still be seen as just a lottery numbers game to find the various combination pool bets.
Formerly based in Shropshire, England, Andrew Hollinshead, son of the renowned trainer Reg Hollinshead, has been sharing a rented yard in Lamorlaye near Chantilly for just over four years and has clearly benefited from the diversified racing programme. Despite only having a handful of runners at any one time, he has won €523,889 in prize money and premiums for French breds, with €45,935 so far this year, including two wins.
"The maximum number of horses I have had is eight and I currently stable six, though I can take up to ten," says Hollinshead.
He has made some shrewd purchases for his owners since moving to France, without spending too much money. He paid 10,000 gns for Mr Slicker (by Exceed And Excel) last autumn for owner Paul Shaw and the gelding has since won a handicap and been placed twice, accumulating €17,239 in prize money.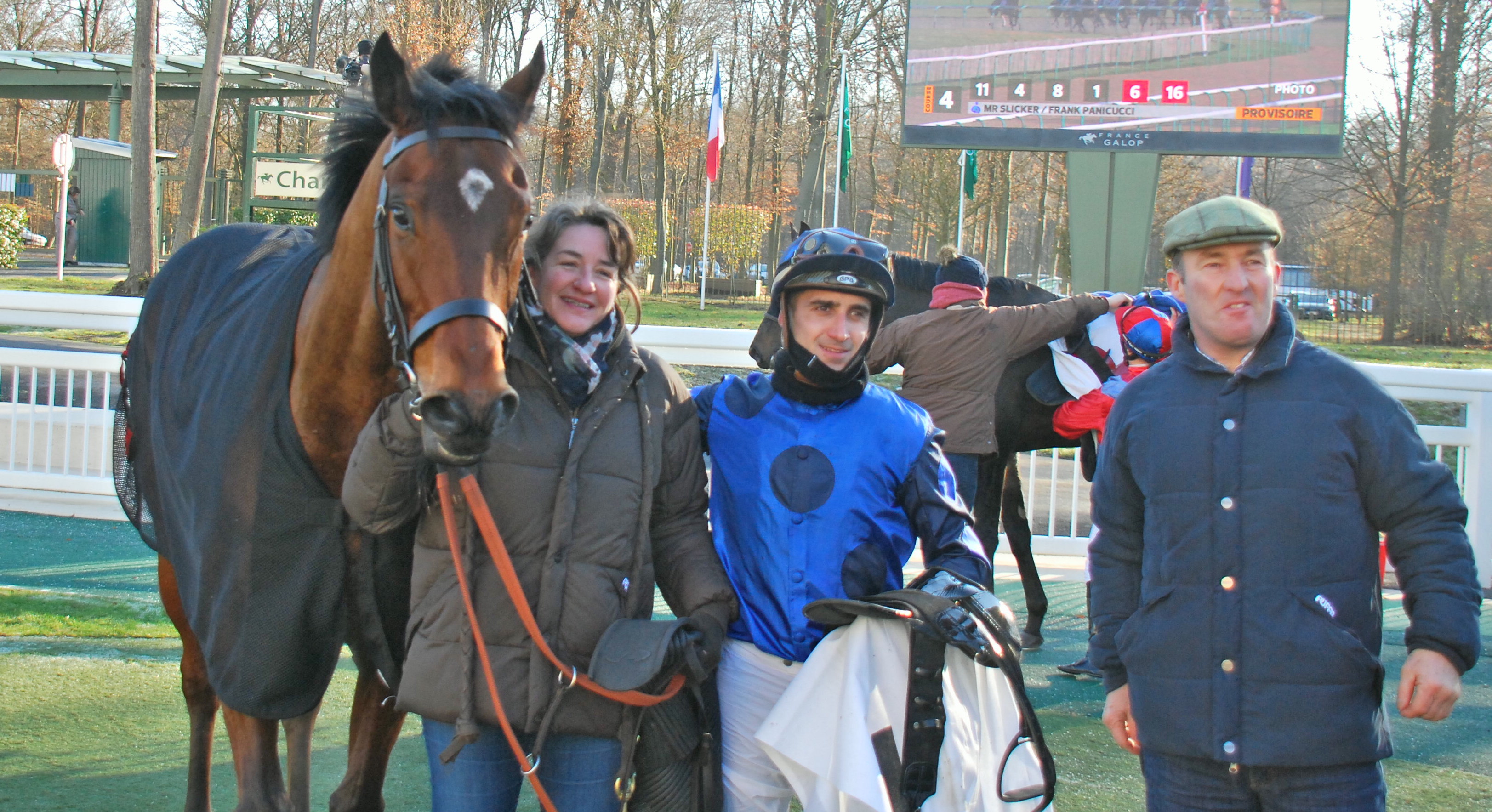 One trainer who has been in sparkling form this season is André Fabre, who had the first and third in the Ganay and has been collecting listed and Group races regularly, often with two or three runners in each race.
On Monday at Chantilly, for instance, his runners filled the first two places in the G3 Prix de Guiche over 1,800 metres, with the Alain and Gérard Wertheimer-owned Flop Shot (by New Approach), easily beating stable companion Syrtis, owned by Godolphin.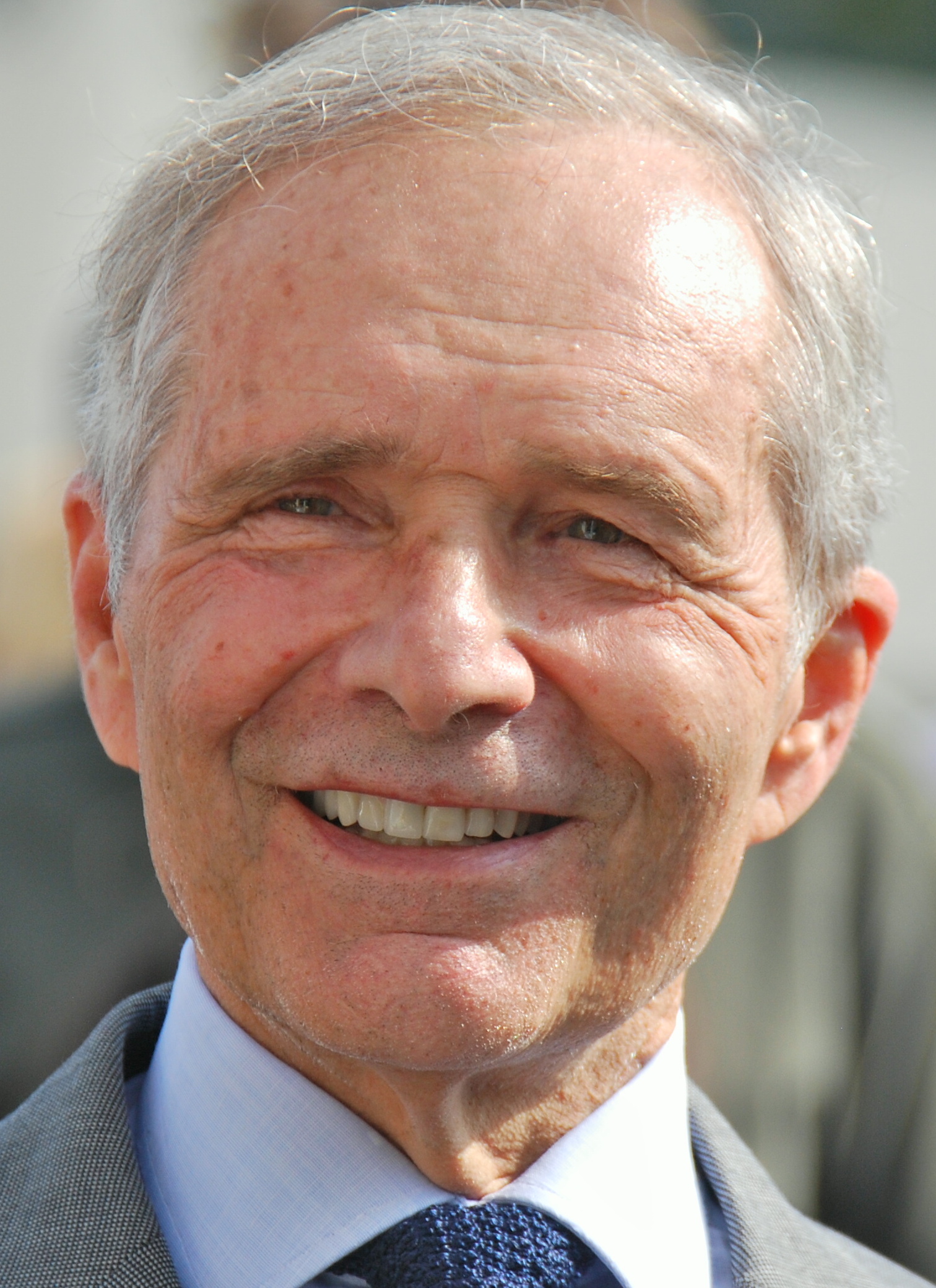 Fabre (pictured) has won the Poule d'Essai des Poulains six times, most recently with Make Believe in 2015, and he has the hot favourite for Sunday's edition in the shape of Persian King, a son of Kingman owned by Ballymore Thoroughbreds and Godolphin. Persian King's smooth five-length win in the G3 Prix de Fontainebleau at ParisLongchamp on good ground last month proved the horse had trained on well.
Persian King, who edged out subsequent 2000 Guineas winner Magna Grecia by a neck in a G3 at Newmarket last October, had been a possible for the Newmarket Guineas, but it was eventually decided to wait for Sunday's race, which may turn out to be less exacting than its Newmarket counterpart and therefore may represent a better route to next month's Prix du Jockey Club for the colt.
"The decision to run the horse at ParisLongchamp was left to André Fabre," says Lisa Graffard, assistant bloodstock manager at Godolphin France, which illustrates how much respect the owners have for him.
The Godolphin/Fabre combination is also represented in the Poulains by the Prix Djebel winner Munitions, a War Front colt who just beat Augustin-Normand's Zoffany colt Graignes, who renews rivalry.
The one big worry for those hoping to see Persian King repel a number invaders from Britain and Ireland is the going. Heavy rain in Paris this week has turned the ground very soft, which may compromise the colt's chances.