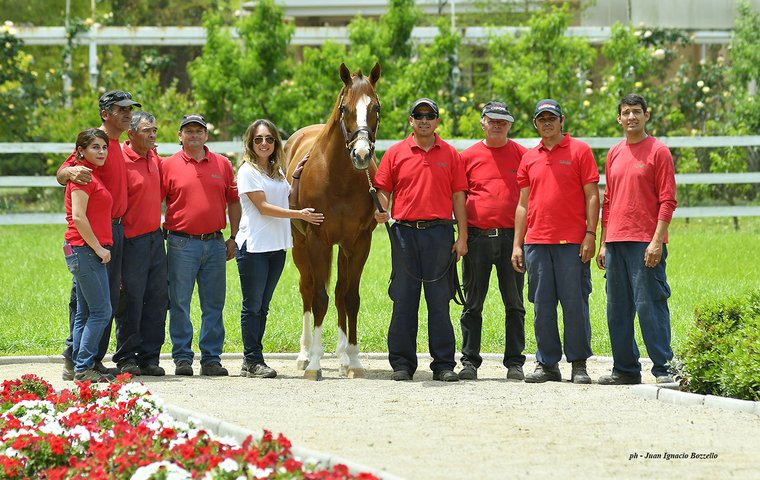 It has just been announced that, after two breeding seasons there, California Chrome will not be shuttling to Chile this year. Many of his thousands of fans in America may be delighted, but Chrome certainly received plenty of love and affection during his stays at the Haras Sumaya, as Amanda Duckworth discovered when she visited the farm earlier this year.

It is well known that California Chrome has a passionate fanbase, and that fact was not lost on those at Haras Sumaya near Santiago - home for the dual U.S. Horse of the Year when he shuttled to Chile in 2017 and 2018.
Owned by Oussama Aboughazale, Haras Sumaya struck a shuttle deal for the champion with Taylor Made Farm, which is where California Chrome stands in Kentucky. It has just been announced that Chrome will remain in the U.S. this year, bypassing the coming Southern Hemisphere breeding season.
A Facebook post reads: "We are excited to announce our champion has earned a well deserved rest and will remain in Kentucky at Taylor Made to enjoy some extra time with his Chromies."
The 2014 Kentucky Derby winner bred 143 mares during the 2019 season at Taylor Made, his third at the farm. He will have his first runners in 2020.
Aboughazale, along with his fellow breeders in Chile, are actively working to improve bloodlines there, and bringing in shuttle stallions is one of the key ways to do so.
California Chrome made his first trip to Chile in 2017, but, before he ever set foot in his Southern Hemisphere home, changes were made to enhance his time there. Upon his arrival, Haras Sumaya also actively used social media to show California Chrome thriving in an effort to help educate upset fans, and it seemed to work.
One of the more memorable messages from disgruntled Chrome fans in the early days of his stallion career came from someone who apparently stopped reading after the letters C-h-i and thought California Chrome was in China.
California Chrome had become a beloved member of the operation at Haras Sumaya.
"Chrome is the king while he is here," Aboughazale said earlier this year. "Trust me, he is treated better than me. You could live in his stable, if you added another bed. There is a man who lives with him day and night, and he has security TV watching him.
"The first year he came, I was looking at the comments of the Chromies. I said, 'If anything happens to him, I will not be able to land in the United States,' but he has a very good life and loved it here."
Fit for a king
Before any contract was signed, Duncan and Ben Taylor visited Chile to inspect several farms under consideration. After Haras Sumaya was selected, the team there got to work making some changes to keep California Chrome comfortable.
For example, California Chrome's paddocks (that's right, he had two), were modified to have the rounded edges that he is accustomed to at Taylor Made instead of square corners like the other paddocks on the property.
Additionally, California Chrome travelled with someone from the Taylor Made team, but they did not go to the main Haras Sumaya stallion complex, which is several hours away from Santiago. Instead, Chrome went to its smaller, but still sizeable, location closer to the major city.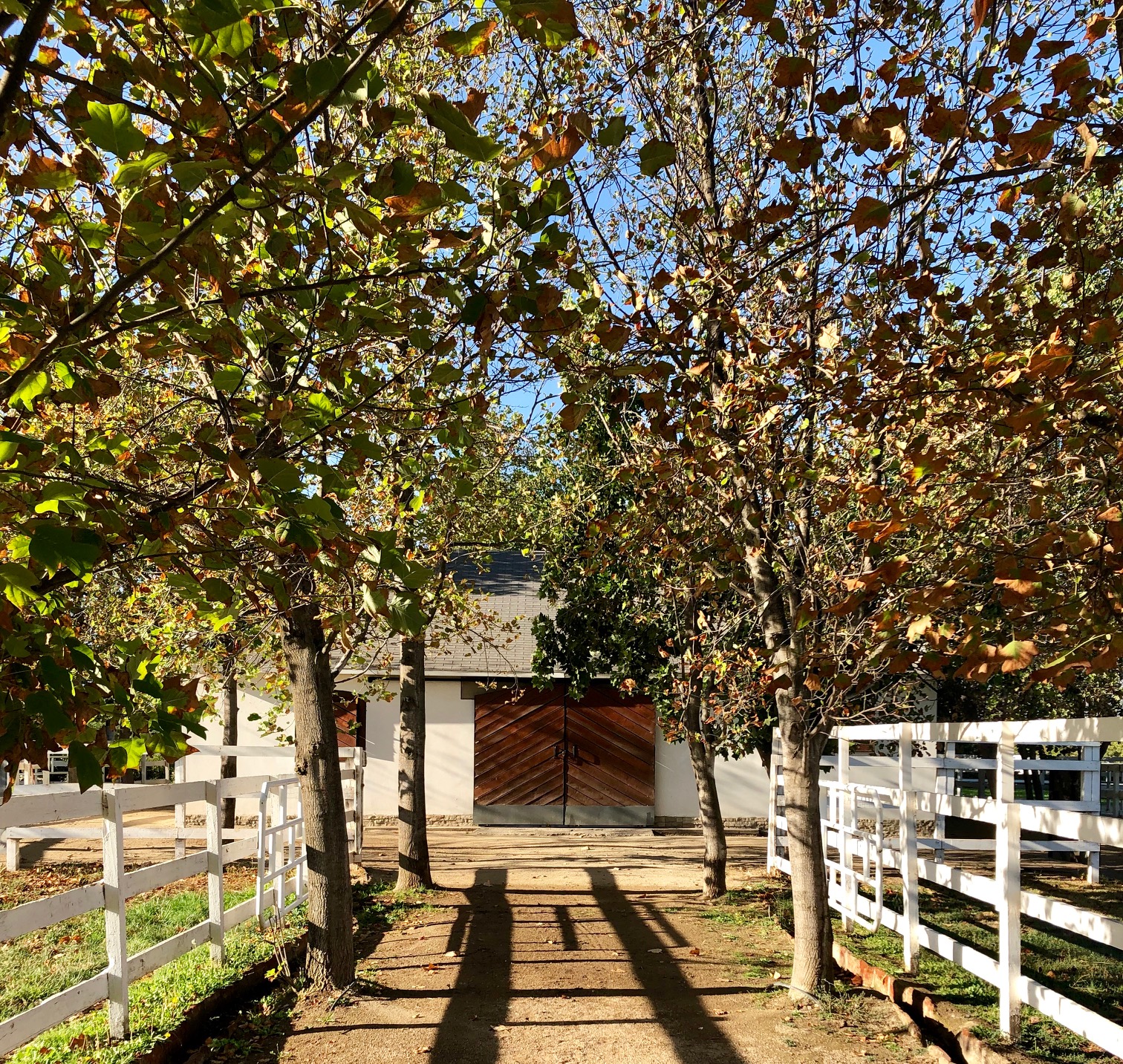 Used primarily for yearlings and quarantine, the only other stallion to stand at the satellite location before California Chrome was Doneraile Court. Located less than an hour away from Santiago, it neighbors a vineyard and has the Andes Mountains as a backdrop. Furthermore, when California Chrome was in residence, the farm's head veterinarian, Dr Carolina Rojas, stayed on the property.
"This entire barn was for Chrome when he was in Chile," said Rojas. "Before him, only Doneraile Court, when he came here, stood here. Chrome is Chrome, and I would [have killed] myself if he got sick. We all love Chrome.
"We didn't know him the first year, and we were worried he could be a crazy stallion, but everything was great. He's so smart. Chrome is very, very intelligent."
California Chrome's paddocks were to one side of his private barn, while an open-air breeding shed — which was built just for him — sat to the other side. It has a roof, but the walls are similar to a horse walker in that, while it is enclosed, it still allows for constant fresh air. On his busiest days, California Chrome was bred three times — at 7 a.m., noon, and 5 p.m. He was also turned out as much as possible.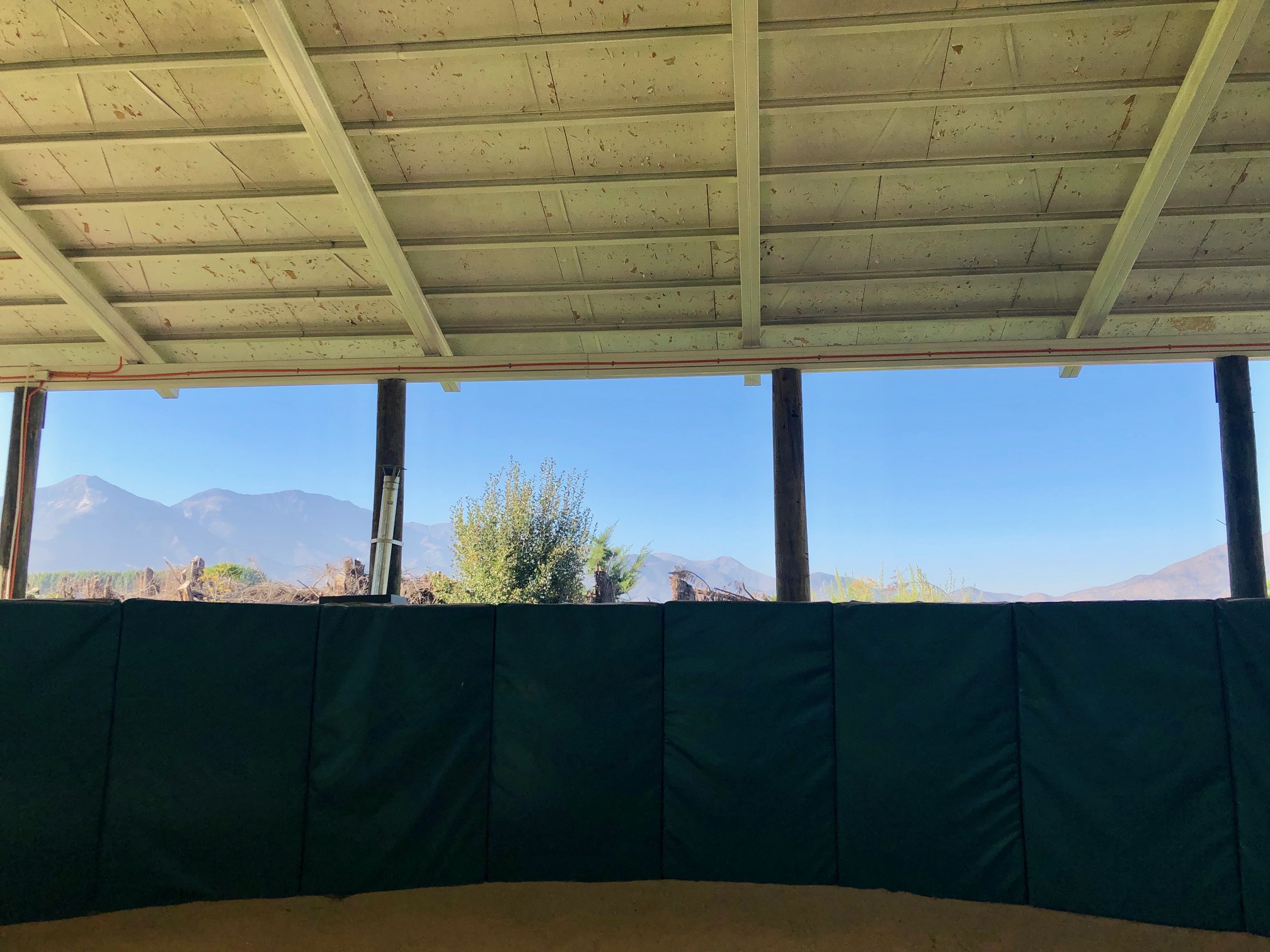 "He's a busy boy, but here we also wanted Chrome to feel like a horse," said Rojas. "At Taylor Made, they have daily shows, and he has to be bathed and shown to so many people, and he likes that, but everyone deserves a break.
"He got to be a horse, be more natural. We wanted him to enjoy himself."
Another perk of being the king was that California Chrome had visits from an equine physiotherapist three times a week.
"She stayed for about an hour and a half," said Rojas. "She started with a massage and next she would put on a vibrating blanket and do ultrasound. He was so relaxed. When he finished his last cover for the afternoon, she came here and worked on him. Every day, he ate very well, slept very well, and had a lot of pretty ladies visiting."
Keeping California Chrome happy is a priority for everyone at Haras Sumaya, but that philosophy is one that applies to all their residents.
"We give our horses very good food and very good care, but we let them be horses most of the time," said Aboughazale. "God created these creatures for nature, not to be inside a cubicle all day."
Broadening horizons
Aboughazale admired California Chrome during his career, and he started thinking about bringing him to Chile near the end of his racing days. Being a G1 winner on dirt and turf made California Chrome an attractive option, and he was well received and supported.
"I think we started talking about it around when he ran in the Pegasus World Cup," Aboughazale said. "With horses, you just have to make decisions. If his babies run very well, I will have made a very good decision. I hope he will turn out to be a great stallion. He's a lovely horse, and his campaign was incredible. He is from humble origins, as we all know, but in the end, only God knows what's inside, and he was a champion."
Bringing California Chrome to Chile was just part of an ongoing plan to increase the quality of bloodstock in Chile.
"Chile has good conditions for breeding farms, and the Chrome foals are looking good," said Aboughazale. "We lacked the genetics that are in the United States, but we are trying every year to get very good stallions, and we have most of the American bloodlines here now."
Aboughazale is not alone in this. For example, Scat Daddy, who stood at Haras Paso Nevado for three seasons, was a sensation in Chile before he became the hottest sire in the United States - he is currently world-ranked #4 - until his untimely passing. Lookin At Lucky (world #18), the sire of champion Accelerate, also proved to be a success in Chile first.
In addition to California Chrome, Aboughazale is optimistic about another young American stallion standing at Sumaya. Indian Trail is the younger full brother to Uncle Mo, and much like his famous sibling, his babies are usually born sporting plain brown wrappers.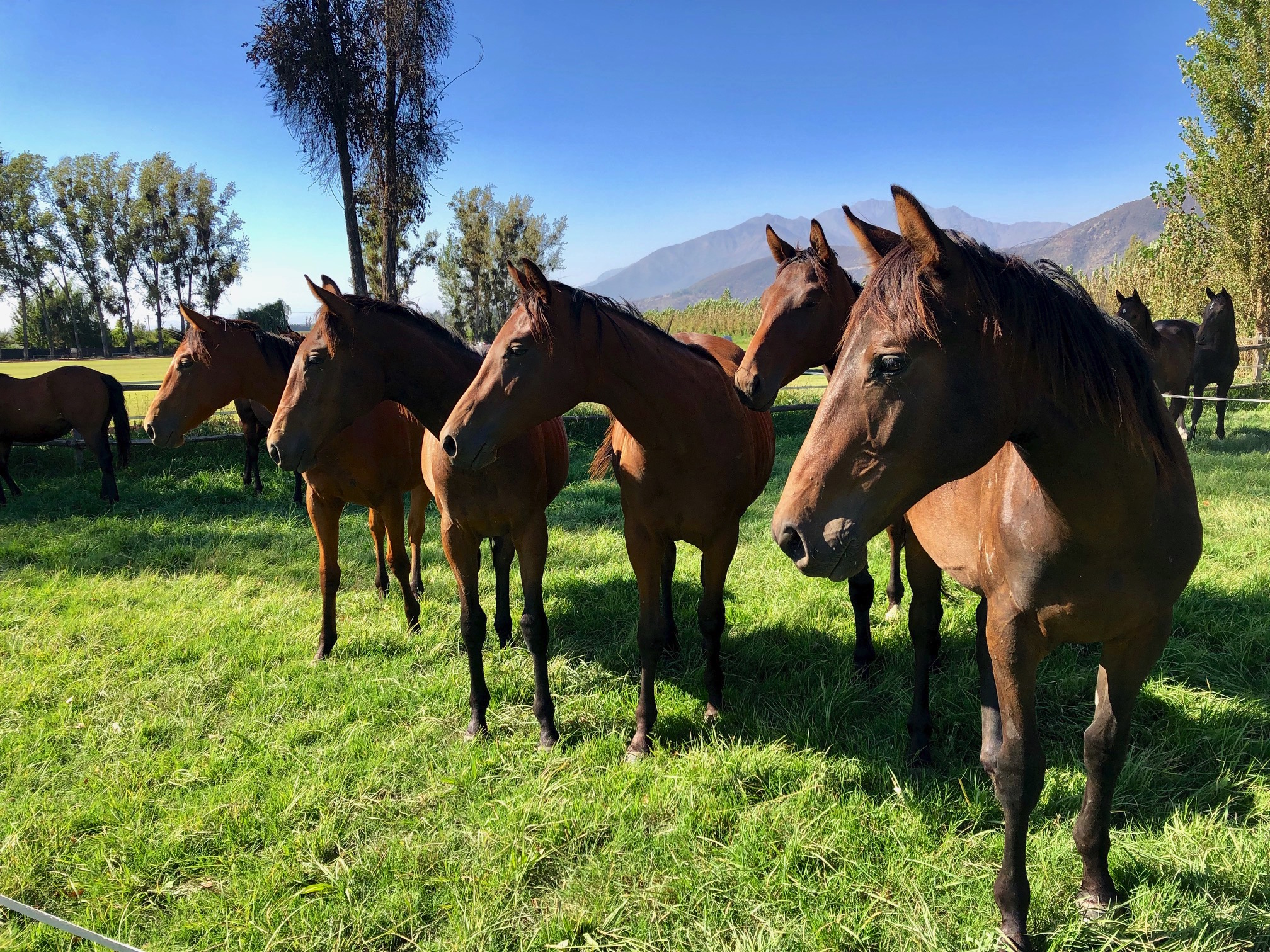 "Two breeders in the U.S., when I bought him, they asked me to shuttle him between Chile and there," Aboughazale said. "I told them I would prefer to wait until his babies run here, and show what he is, and then maybe we will start shuttling him. They all look like they came off a factory line they look so much alike. One year from now, they will start racing, and we will know."
Although Aboughazale lives in Chile, he also has races and breeds in America under the names Sumaya U.S. Stable and International Equities Holding. Protonico carried his silks to victory in four Graded stakes and is now standing at Castleton Lyons Farm in Kentucky.
By Giant's Causeway, Protonico is the grandson of Aboughazale's sensational mare Wild Spirit, who was a champion in her native Chile before becoming a G1 winner in America.
"Protonico is making very beautiful babies, and he himself is very beautiful," Aboughazale said. "He is really handsome, and I am very happy with what I am seeing from his foals. I have enough stallions here in Chile, and he's a Giant's Causewayout of an A.P. Indy mare, so I decided to stand him in Kentucky."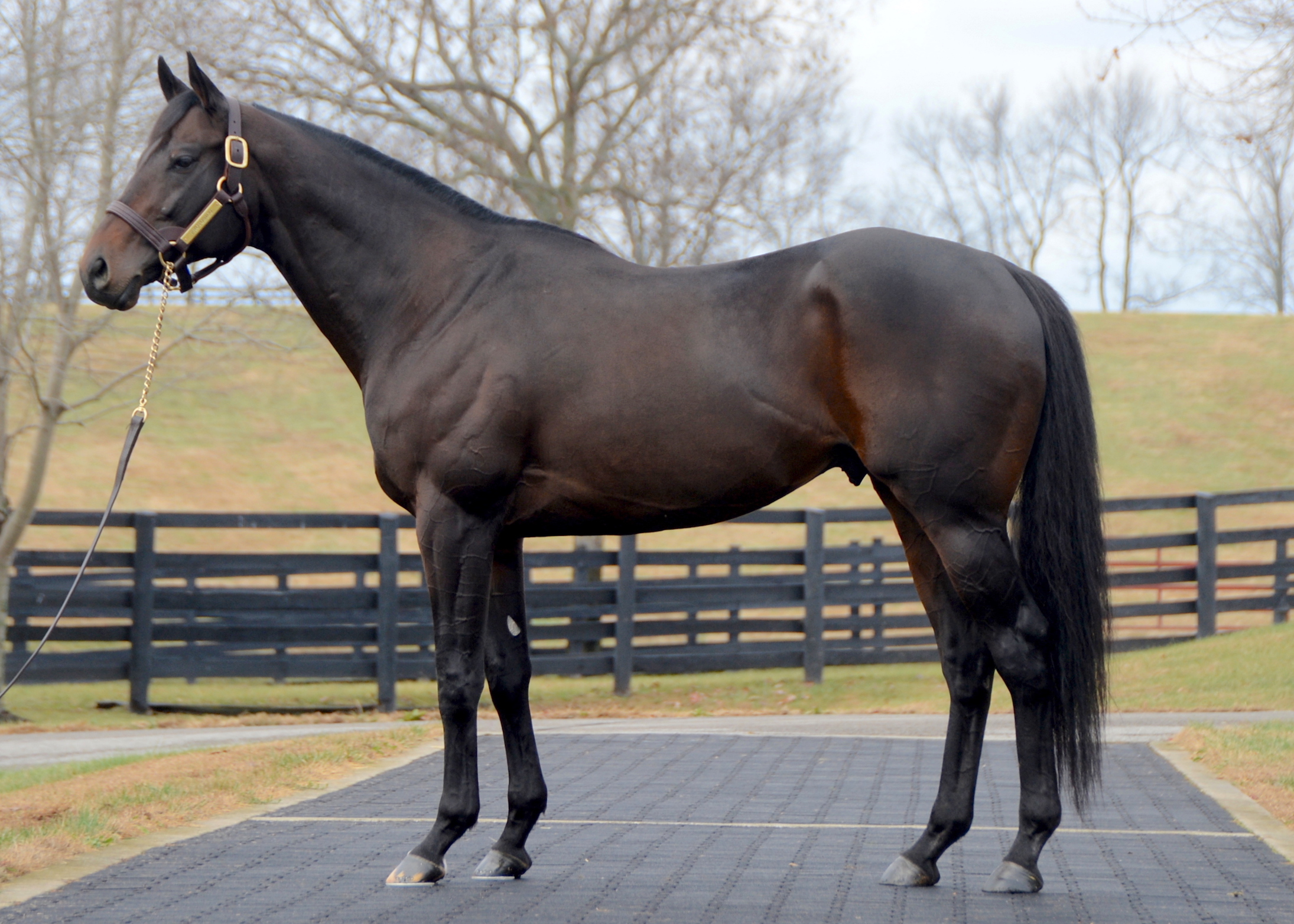 Protonico's half-sister, Kakadu, also made headlines in 2017, when she delivered the first reported foal by Triple Crown hero American Pharoah. Appropriately enough, Aboughazale named the now 2-year-old colt First Pharoah, and he is pleased with how the colt has been training.
Aboughazale enjoys competing in both North and South America, and he wants others to appreciate the horses that are being bred in Chile. Horse racing is a global sport, and he hopes that the efforts to improve the quality of bloodstock across Chile is something others will notice.
"I would love for people from Europe, the United States, Australia, and from all over to come and see the Chilean babies of California Chrome, of Indian Trail, of others," he said. "We, the breeders, are putting a lot of money into it. All of us are bringing quality stallions here. I want to open the market. I would love the international horseracing community to start looking at Chile and our breeding."