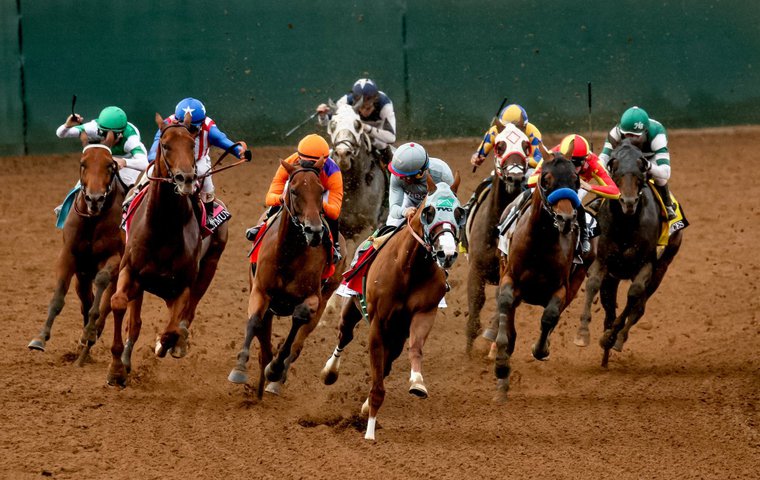 There used to be only two certainties in life – death and taxes. After the G1 Pacific Classic at Del Mar, there could now be a third: that jockey Victor Espinoza appears unbeatable when given a soft lead in a big race.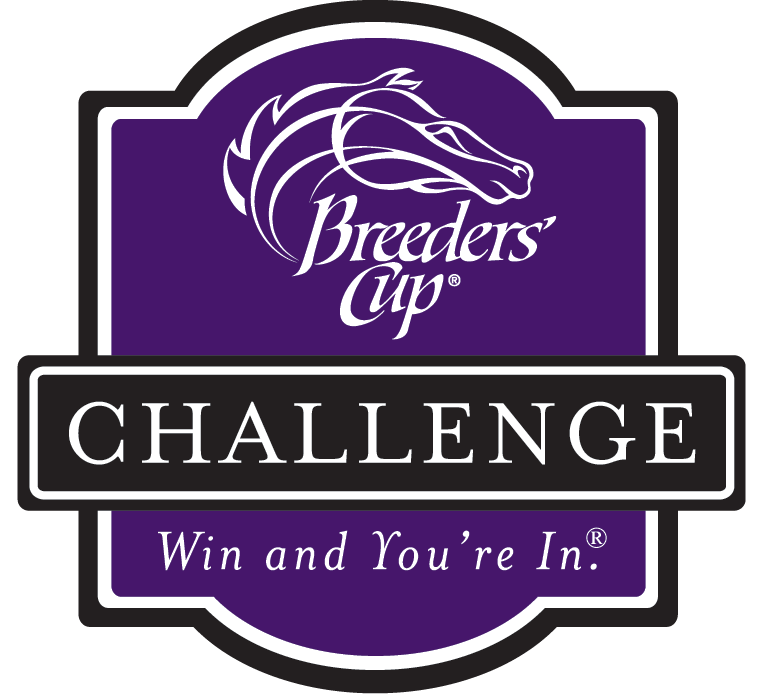 Featuring a glittering line-up of millionaires, mavericks and luminaries — including the likes ofCalifornia Chrome, Beholder, Dortmund and Hoppertunity — yesterday's running of the $600,000 Pacific Classic, a 'Win and You're In' qualifier for the Breeders' Cup Classic on November 4, was billed as a race for the ages.
But when Espinoza hustled California Chrome straight into the lead — in a manner hauntingly reminiscent of his wins aboard Triple Crown hero American Pharoah in last year's Belmont Stakes and Breeders' Cup Classic — the race had a distinctly inevitable feel about it.
"Before the race, no matter what strategy I have, everything changes when the gates open," said Espinoza during a post-race press conference notable for zinging one-liners by winning connections.
"So, right when I was behind the gate I thought, 'you know what, I'm going to send him hard out of the gate'."
Send him, he did. Hard. And by the time the globetrotting duo floated past the finish line, Chrome's ears pricked to attention, they were five lengths ahead of the next horse home, last year's stunning Pacific Classic winner Beholder, ridden by Gary Stevens.
The Bob Baffert-trained duo of Dortmund and Hoppertunity were two and a quarter lengths and a length back in third and fourth respectively.
California Chrome ran the one-and-a-quarter miles of the Pacific Classic in 2:00.13.
"I saw the hold Victor had on him and he was just cruising, I thought 'it's all over'." said trainer Art Sherman. "[Beholder] was driving to catch him and I knew that, if Victor had to get after him, he was just going to re-break and pull away. What can you say about him – he's just a super horse. That's why he's the best horse in the country."
Great expectations
Heading into the race, when looking at the two horses at the head of the betting — 3-5 favorite California Chrome and Beholder — they hadn't just taken the road less travelled, they'd veered completely off the tarmac and off-roaded through racing's rarely traversed hinterland.
Take a look at California Chrome – a four-legged Huckleberry Finn in a bright copper dinner jacket. He was two-lengths away from clinching a Triple Crown. His two crusades to the Middle East had yielded a first and a second in the world's richest race – the $10 million Dubai World Cup. He'd proven himself an able turf performer, when winning the 2014 GI Hollywood Derby. And had snagged a Horse of the Year trophy for good measure.
Not bad for the son of honest-to-goodness blue-collar parents - mom cost a paltry $8,000, while dad was a $2,500 hitherto unproven stallion prospect.
Beholder, a three-time Eclipse award winner and a 10-time G1 winner, has done much to further the feminist cause for distaffers in the U.S., where segregation of the sexes is arguably more prevalent than in many other racing nations. In particular, she's the first U.S.-trained mare to win a G1 in five consecutive seasons (a feat achieved by superstar French mare Triptych, back when Reagan and Thatcher ran the free world).
Throw Dortmund into the mix — last year's Derby third and Preakness fourth had run California Chrome so close in the G2 San Diego Handicap only last month — as well as grizzled old warriors Hoppertunity and Hard Aces, and it's easy to understand why the nine-horse race was so hotly anticipated.
Just take a look at the pre-race numbers:
Prize money earned collectively by the runners: $25,868,249

Total G1 victories: 19

Total number of Eclipse awards standing on their shelves back home: 5
But the price of bearing witness to a Pacific Classic of, well, classic proportions: priceless.
Espinoza couldn't have had any easier time of it up front. Stevens on Beholder settled a couple of lengths behind him in second, with Dortmund sitting on Beholder's haunches a little wider in third.
They remained in that order along the back stretch, but as Espinoza gradually wound it up around the home turn, the other eight riders behind were already sending out distress signals.
Turning into the home stretch, Espinoza shook the reins and the reaction was imperious. California Chrome bound away, having felt barely more than the hot breath of the competition behind him the entire two minutes of the race.
"She ran a great race," said Stevens of the admirable Beholder, putting in an improved performance after her surprise defeat in the G1 Clement Hirsh Stakes last time out.
"I was hoping that she'd have that huge kick again like last year, but not this time," he said. "It was a gutty performance from her. But Victor was playing with us."
An advertisement for longer careers?
The last two weeks at the Olympics have reinforced how important it is to see athletes of the highest caliber return year after year to the crucible of top-class competition. Getting old, it seems, is the new young.
The five Olympic golds that Michael Phelps added this year to his other 18 has re-defined for swimming's participants the parameters of career longevity, body durability, and sheer bloody-mindedness (meant in the very best sense of the phrase).
Usain Bolt has turned the act of turning up and winning the world's shortest races into a routine chore – akin to doing the ironing, or putting out the trash.
In doing so, Phelps and Bolt—familiar names that conjure familiar images of excellence — have etched themselves into the public psyche.
The same goes for horse racing, another arena where familiarity breeds content.
That the connections of Beholder, California Chrome, and indeed any horse considered near pension-worthy (by racing's ageist standards) have been generous enough and brave enough to keep them in training means that we've gotten to know not just their accomplishments but the horses themselves, and the stories they leave in their wake.
In California Chrome, we've witnessed the transformation of a reasonable 2-year-old, though no world-beater, into a smashing 5-year-old and a bona-fide world-champ, watching him grow out of his testy relationship of the starting gates, for example, and gawping with a certain slack-jawed disbelief some of his owners' PR gaffes.
Owner's criticism
Once again, co-owner Perry Martin — in a partnership with Taylor Made Farms — soured slightly the post-race celebrations with a rather caustic note of criticism concerning events long since played out.
"People ask: 'is Chrome a great horse?'" he began, before postulating that California Chrome had, in a number of his key races, been positioned fairly wide the whole trip, preventing the horse, he said, from showing his true ability.
"When they ask about Chrome's legacy, I just hope that they put everything into perspective," he added. "If we'd been running him different, I think he would own several records."
Mostly though, the atmosphere in the press conference was more akin to Saturday Night Live than a Saturday evening at Del Mar.
"What do you see?" Espinoza was asked, about the way he broke from the gates, when shown a replay of the race.
"That I did a good job!" he quipped.
Despite the aforementioned words of condemnation, Martin was otherwise in good humor.
"I think he's starting to come around," Martin replied — to gales of laughter — when asked his thoughts on the horse. "He's showing great potential."
On the back of the Pacific Classic, California Chrome's career earnings now top $13,252,650. His 14 victories from 23 starts include six G1s.
"When you're training a horse like Chrome, he's kind of push button," said Sherman. "He's Chrome, and I can't believe that I get to train him."
Later that evening…
A few hours after the Pacific Classic was over, the grandstand having emptied of bodies and the electricity of the afternoon having long dissipated into the night sky, California Chrome was back in his box, a cool lozenge moon hovering over him – a feeling of the world having returned to its axis, of order restored, though changed, ever so slightly.
Elsewhere around Del Mar's stable area, horses were tucked away for the night, quiet, hushed - only a few restless snorts and the muffled munching of hay breaking through the dark solitude, and a few shrill voices of revelers far off in the distance.
Not so for California Chrome, stabled rather prophetically — as well as coincidentally, I was assured — in barn CC (the barns at Del Mar are organized in a Dewey system of letters: AA, BB, CC, DD, and so forth).
Camera clad Chromies circled his brightly lit box while the hero himself posed, rolled and preened for pictures. Given his exploits, he showed little to no outward signs of fatigue.
"He's really hamming it up," someone next to me said — a rather disheveled looking individual, worst for wear after a long day — when I pointed this out. "He's an old pro at this now."
Espinoza, looking suave in a tailored suit, stood for photos of his own, an ornately clad young woman hanging off each arm.
The winning trainer wasn't there, but his son Alan, Art Sherman's assistant and a pivotal player in the whole Chrome success story, stood to the side, chatting with a small retinue of fans, a can of Coors Light in his hands.
"I needed that," he said, smiling a smile that bespoke a job well done. "Though I don't really get nervous, I do when he's saddled up, and making his way to the start."
Alan told me that, all being well, California Chrome's next race will be the G1 Awesome Again Stakes at Santa Anita, then the G1 Breeders' Cup Classic, followed by the inaugural running of the $12 million Pegasus Cup, at Gulfstream Park next January.
Finally, I asked him to sum up today's performance. Alan looked at me, evidently more exhausted than the horse, and nodded a tired, weary nod: "He was unbelievable today," he said, done with the excessive superlatives, and keen to keep it simple. "Just unbelievable."
That, right there, could well be another certainty.