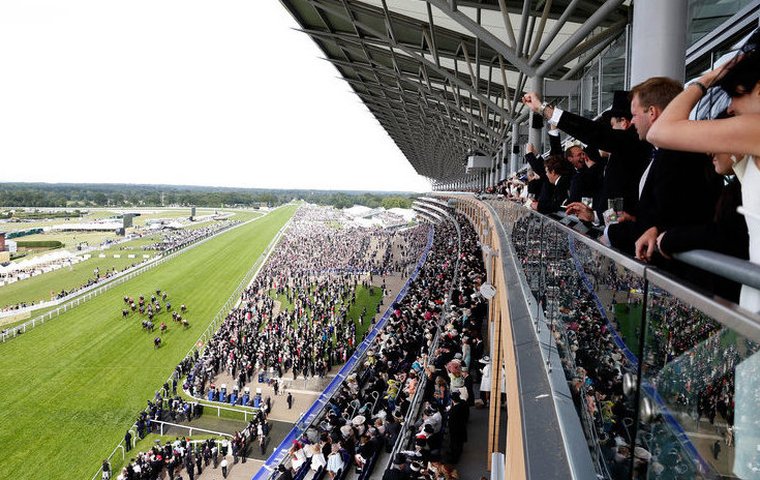 The leaders of horseracing in the United Kingdom are to be applauded for their open-minded position over preparations for a resumption of the sport.

In its latest update, the British Horseracing Authority (BHA) says, "At this stage, we are not ruling out any model for resumption; all scenarios are being considered." And this is absolutely the correct stance. There can be no return to the racetrack until government and medical advice deems it appropriate - and even then it must be only a phased return.
Now is certainly not the time for any sport to be putting pressure on a government to sanction a restart, no matter what the economic impact on that sport may be.
In the case of horseracing, the BHA must be realistic. Okay, it hopes to get the Guineas run in early June, Royal Ascot soon after and the Derby and Oaks on the same day in July. These races are crucial to the framework of the sport, and it is right that they should be at the forefront of official thinking. But these races are at the apex of a massive pyramid, and the BHA should prepare for what is likely to be a significantly smaller sport for up to two years after any restart.
The central part of any preparations should be to protect the integrity of the sport. On that note, it was alarming to read about reported potential changes to the UK handicapping system, which might allow horses, on the flat, to run in handicaps after only two starts. On the resumption, the sport will be increasingly vulnerable to attacks on its integrity, as we have seen in other activities during the lockdown, and a move towards allowing horses to run in handicaps on the basis of flimsy evidence should not be considered.
Whether the sport takes place behind closed doors, and for how long, will no doubt be at the top of the BHA's agenda, but a radically smaller version of racing is something everyone will have to face up to, for an extended period, the longer the lockdown period lasts.
Racing journalists writing with expectations of a 'return to normal' may well be ill informed, and, with the likelihood of further lockdown periods throughout the rest of 2020 and, indeed, part of 2021, plus the almost certain extension of social-distancing policies and the banning of large gatherings for the foreseeable future, there will be a 'new normal' for all of us in terms of expectations in life in general, as well as in a sporting context.
The primary concern is whether there will be sufficient funding to support any proposed UK racing model, with the likely disappearance of sponsors, the absence of funding from racecourses when it comes to contributions towards prize money, reduced contributions from media-rights payments and the expectation of a significantly lower levy figure in the short and medium term.
Concerns have been raised about pressure being brought to bear regarding the provision of financial compensation for racehorse owners. Owning a racehorse is not essential to the running of the UK economy. It is a choice, largely made by individuals of high net worth.
It has been stated clearly in the past that the costs of keeping a racehorse out of training are approximately 15 percent of the costs of keeping one in training. Therefore, welfare issues aside, the BHA would be wise not to stress the plight of the racehorse owner too greatly for fear of losing public sympathy.
There can be little or no possibility of government funding being provided to subsidise owners when so many people in the country as a whole have lost their jobs and will be applying for Universal Credit. The national debt will be increasing to an unprecedented level, and it will soon become apparent that the interest payments on this sum alone will be unsustainable.
If we add in the almost certain collapse of tax receipts and a dramatic fall in corporation tax payments and VAT, this will put the UK in an unenviable financial position, the outcome of which will be an expectation of realism by many business leaders, including those involved in sporting regulation.
The conclusion is simple: racing will have to take drastic steps to reduce its fixture list and will be expected to operate with fewer trainers, owners and horses in training for a considerable period of time.
Such comments also apply to the breeding industry, an area where it is expected revenues will collapse and we may see a 'missing generation'.
This all sounds rather doom laden, doesn't it? It really isn't. It is merely suggesting racing takes on board what many of us have been doing for years in our everyday lives: hope for the best but prepare for the worst.
I asked a well-informed friend what number he would put on the hit to the economy from a lockdown of just two months. He said there was 'not a number big enough' and the recovery time may be 'as long as 20 years before the average wage reaches its pre-2020 level, taking into account the impact of inflation'.
Sobering thoughts indeed.

Jerry Rankine, an author and former college lecturer, is an expert in wagering and sporting integrity.