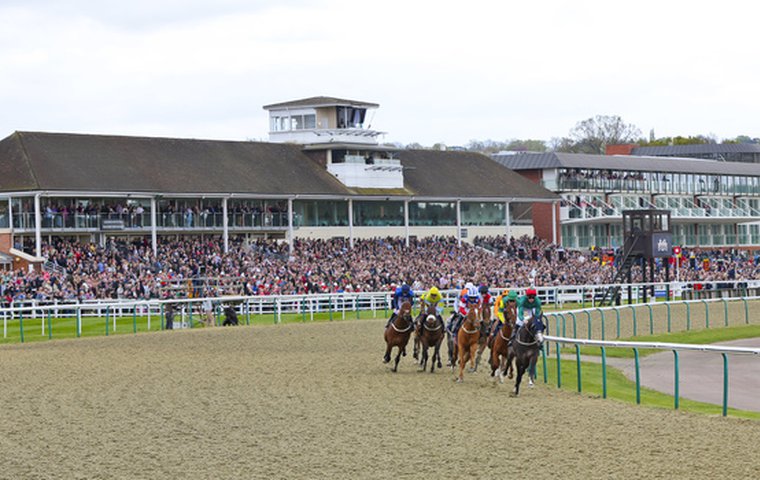 With a prize fund of £1 million ($1.67 million) and the first time the country had staged racing on Good Friday, hopes were high for British racing's latest initiative – its first All-Weather Championships on April 18. The Guardian's Greg Wood was on hand to see how the historic occasion played out.

Jim Allen, the director of racing for the Arena Racecourse Company (ARC), was at the Breeders' Cup at Santa Anita in November to gather ideas for Britain's first All-Weather Championships meeting at Lingfield Park on Good Friday. It showed. There was a bugler sounding "Reveille" before every race, a card that built toward its most valuable and prestigious event as the final contest, even a hint of the Stars and Stripes about the meeting's official logo.
Unlike Santa Anita, however, where the 59,000 attendees on Breeders' Cup Saturday left the venue at least 20,000 shy of capacity, Lingfield's card was staged in front of a capacity crowd. That meant a shade fewer than 9,000 paying customers, admittedly, but from a standing start on a day that had never staged racing in Britain before, it was quite an achievement all the same.
No more than a small fraction of the Good Friday crowd is likely to have visited Lingfield for an ordinary midweek card in January or February. For those of us who had, it was both fascinating and refreshing to see the track with an audience inside it. There were hordes of people where normally you would struggle to find a knot. Every bar and restaurant was rammed, every box and balcony full, and the stands and terraces a mass of faces as the million-pound card unfolded.
Above all, there was the background noise: the constant, buzzy hubbub of thousands of people enjoying themselves. A card that existed only in the minds of a few ARC executives less than 12 months earlier not only happened, but it worked.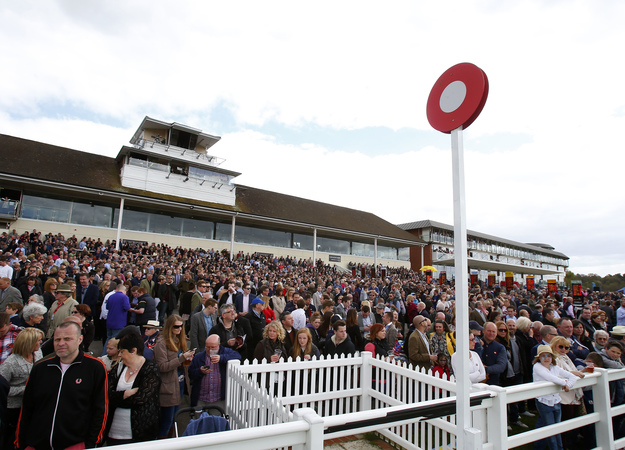 A generation of racing fans has grown up with the all-weather. It launched in the mid-1980s as an alternative to the trotters at Steerebeck (in Belgium) and Vincennes (in France) when the weather wiped out the jumping, and has since expanded to account for nearly a third of the entire British programme.
Yet, growing up with something does not necessarily mean loving it too. Some keen punters enjoy the all-weather, perhaps because they do not like to see their money leave the ground or because they think its idiosyncrasies, not to mention the fact that much attention is elsewhere, gives them an edge. I would count myself among these, indeed if they ever pull up the Fibresand at Southwell, I will probably stop betting, in the winter months at least.
But there were precious few of the die-hards among the bumper crowd on Good Friday, no binoculars festooned with badges from Dunstall Park (Wolverhampton) and Kempton on bitter December evenings. So where did Lingfield find its bumper attendance, believed to be the biggest at the track for at least two decades and probably several more?
One point that struck me on the day was that the crowd was an unusually equal mixture of types. There were regular racegoers for sure, but big and small groups on days out too, along with plenty of families and couples. What they all had in common was that they were looking for a fun day out on a national holiday, and Lingfield's marketing department had managed to reach out to them. True, there had never been racing on Good Friday before, but it has always been a day off for most Britons and thus an afternoon when the potential audience for racing is as high as it gets.
Before the first race at Lingfield, the most valuable apprentice handicap of the season now that Ascot's Champions Day has abandoned its own event for young riders, it already seemed bizarre that Good Friday had remained a blank day for so long. Prime Minister David Cameron may claim that Britain remains a Christian country, but the 2011 British Social Attitudes Survey begged to differ, with regular attendance at Christian churches running at well below 10 percent. With London just a 45-minute train ride away and the commuter belt all around, the quantity and quality of Lingfield's catchment area is undeniable. Gaining approval for racing on Good Friday was, in hindsight, the difficult part of the operation. Once that had been achieved, attracting a decent crowd was relatively straightforward.
Whether it was entirely necessary to lavish £1 million ($1.67 million) on a new day of racing that did not include a single Group race is another question. The feature event, worth £200,000 in all, was the Coral Easter Classic at the end of the card like its namesake at Santa Anita and, for that matter, the Dubai World Cup too. Yet, as soon as the runners in the preceding All-Weather Mile, won impressively by the one-time Lincoln favourite Captain Cat, had crossed the line, a large queue started to form to get across the track to the car park and head for home. If several hundred people did not find a £200k race preferable to ducking out early to beat the traffic, it seems unlikely that prize money was the primary draw, or indeed even a significant one, for many of those present.
Those who remained enjoyed a memorable first running of the Easter Classic, with Grandeur, the favourite, receiving an impeccably judged ride from Ryan Moore to edge out the equally well ridden Dick Doughtywylie and William Buick. Moore described Grandeur afterwards as "basically a very solid G3 horse," yet he earned £114,000 for his connections. That is slightly more that Farhh picked up for winning the G1 Lockinge Stakes last May, and about three times more than the first prize for the G3 Gordon Richards Stakes, over the same 10-furlong trip as the Winter Classic at Sandown Park the following Friday.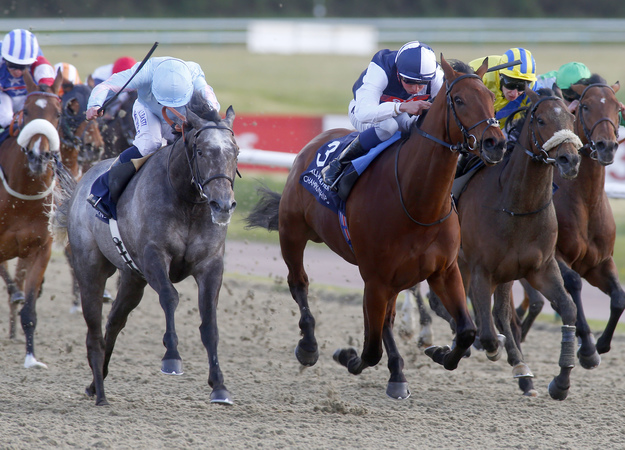 A personal view would be that the significance of the prize fund for All-Weather Championships day was tangential, but important all the same. As many people, or nearly as many, would probably have turned up for a card worth half as much money, but they would not have enjoyed the same sense of occasion because the cash on offer not only attracted strong and competitive fields of horses but also, crucially, top-class jockeys to ride them.
Sadly, Frankie Dettori was elsewhere, but the sight of famous names such as Moore, Buick, Kieren Fallon, James Doyle, Paul Hanagan, and Tom Queally emphasised what was at stake.
Racegoers come to watch the horses but are more likely to recognise the jockeys. Without a critical mass of leading names in the saddle, the spectators, occasional or otherwise, would not get the same sense that they are watching something worth paying for. As it was, most will have left satisfied that they got value for money, and ready to spread the word that there is now something new to do on Good Friday.
ARC was understandably and justifiably delighted with the early success of its Good Friday project, but there is, of course, room for improvement and more work to do. Terrestrial television coverage would be a huge boost, and the fact that on the following Friday Sandown Park is included on the Channel 4 schedules suggests it is not a forlorn hope. Novelty value will not be as useful when selling the card next year either. One more problem in 2015, though, could be where on earth to put everyone if an even bigger crowd turns up next year, and that is a complication that ARC will welcome with open arms.
---
Greg Wood is racing correspondent for The Guardian. Twitter @Greg_Wood_