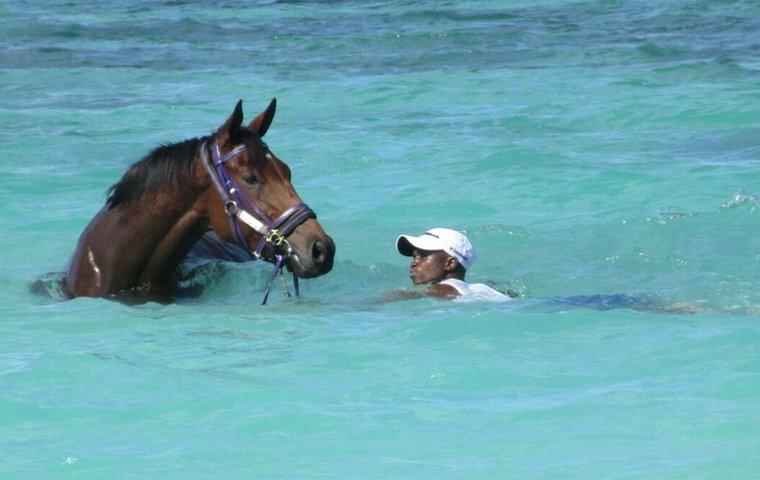 While planning for an end-of-year tilt at the Breeders' Cup World Championships is not unusual for a top-class runner, it becomes so when quarantine regulations dictate you must start your journey eight months before. Such is the case with South Africa's star mare, Smart Call, who left home in March for a race that takes place in November. Next up on her quarantine tour is Europe.

"Although we know that the travel is immense and the time and inconvenience of our export is hard on any horse, no matter how good, we really just felt that if we didn't try, we would always regret it," said Mauritzfontein Stud's Jessica Slack.
"She is such a wonderful filly. She is so honest and so sensible, and so we felt that she was the right type of horse to make a journey like this worth it.
"Smart Call has exceeded all expectations at home in South Africa. She has won three Group 1 races, and she has nothing left to prove. There is a huge risk in trying to win races a million miles away against the best horses in the world, but Smart Call is definitely worth the effort."
Quarantine process
A Mauritzfontein homebred, Smart Call notched the first top-level race of her career in the 2015 Woolavington 2000. This January, the daughter of Ideal World won the G1 Maine Chance Farms Paddock Stakes, which is a "Win and You're In" race for the G1 Breeders' Cup Filly and Mare Turf. She followed that performance up with a dominating victory over males in the G1 J&B Met on January 30.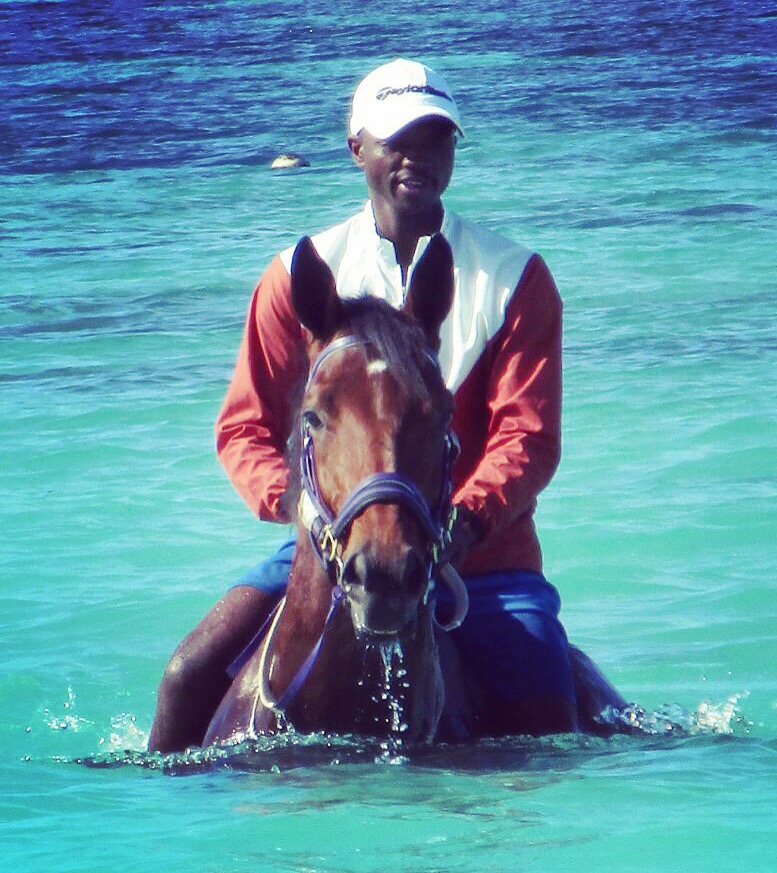 She has not raced since due to the decision to send her to America, where this year the Breeders' Cup will be held at Santa Anita.
In March, Smart Call left South Africa and began the quarantine process in Mauritius before leaving there on June 27 to make her way to Abington Place in Newmarket, England.
"Smart Call has been in quarantine in Mauritius for the last few months, and I have to say the photos slightly dispel the fear of a miserable quarantine," said Slack. "She looks like she has been having the best summer holiday! It's quite funny to think that she was born in a desert of sorts and seems to love swimming in the sea.
"The plan is for her to be based and trained at Abington Place, where we have access to top-class facilities and, of course, the Newmarket Heath. In the U.K,. it is a lot easier to travel to anywhere she may need to get to on her campaign."
What exactly that campaign will be remains undetermined at the moment, as it will take time to see how Smart Call has fared during her time away from the racetrack, but a start in Europe is not out of the question.
"Everything obviously depends on how she handles all the travel and how fit she is when she [is in] Newmarket," said Slack. "Alec Laird, her trainer, will make the final call, but I know that he is hoping to give her a prep run in Newmarket in early October. I know he has a few races earmarked, but he plans to wait and see how she is, closer to the time."
Travel for racehorses out of South Africa is a complicated affair because of strict regulations imposed by international governmental bodies due to the risk of African Horse Sickness, which is often fatal. So far Smart Call has handled her journey in good fashion.
"We are so lucky with Smart Call," said Slack. "She has the most wonderful temperament and so far has just taken everything in her stride. She is sensible and calm, she has the added bonus of travelling with a friend, a filly called Banbury, and of course she has her beloved [groom] Bangeli Mngeni looking after her, so I am sure the familiarity must be helpful. She is very spoiled, and she has a big team who adore her. She is a sweetheart, though, and so very easy to love."
Family operation
Slack's family has been involved with racing for decades, and this won't be the first time a top runner of theirs has journeyed to America.
Her grandparents, Harry and Bridget Oppenheimer, purchased Mauritzfontein — a remount station for the British Army during the Boer War — in 1945 and turned it into a racing powerhouse. To date the South African operation has produced among others 14 Oaks winners, six Durban July winners, two J&B Met winners, a Triple Tiara winner, and a Triple Crown winner.
That Triple Crown winner, Horse Chestnut, is widely regarded as one of, if not the, best runner to come from South Africa. He was then sent to the United States to compete and became a graded stakes winner there in 2000 before injury forced his early retirement.
When Bridget passed away in 2013, Jessica took over the family operation, and one of the horses left to her care was Smart Call.
"Smart Call is so special to so many of us," she said. "I sadly can have no claim at all on any of her brilliance as I had nothing to do with breeding her. Grandma bred her with her team at Mauritzfontein, and I have been lucky enough to jump on their bandwagon.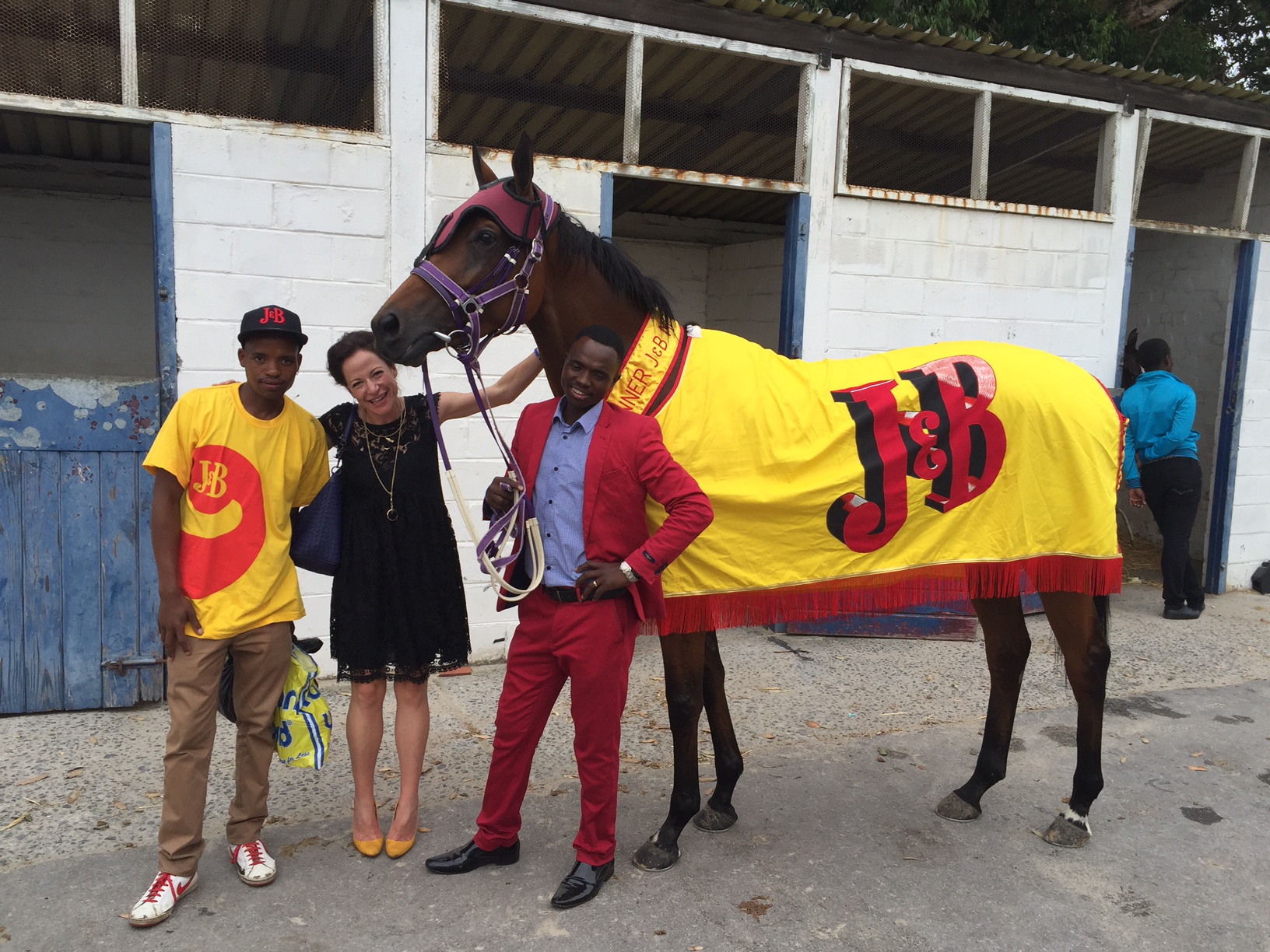 "Smart Call is by Ideal World, who is the resident stallion at Mauritzfontein, and her Woolavington victory was his first Group 1 success as a sire, so it made the win even more wonderful.
"It was also the first Group 1 win that I have been involved with, and that day at Greyville will remain deeply etched in my memory for the rest of my life. Then, when Smart Call won the Met, I had a strange feeling that my grandmother was somehow watching. Regardless, though, she would have adored this adventure."
For pedigree enthusiasts, Smart Call has the Breeders' Cup in her lineage. Ideal World's dam, champion turf mare Banks Hill, won the Filly & Mare Turf 15 years ago for Juddmonte. Incidentally, that operation also campaigned Mauritzfontein's other stallion, Group 1 winner Byword. Whether Smart Call can succeed as Banks Hill did remains to be seen, but her connections feel she has earned the right to try.
"Racing and breeding is all about dreams," said Slack. "To be able to win a great international race with a South African homebred horse is about the ultimate for any breeder in this country. Mauritzfontein has a top team of advisors, managers and staff, all of whom deserve to be very proud of Smart Call.
"We know the odds are stacked against any horse having to travel abroad from South Africa, but we can't wait to give it our best shot and cheer for our super star filly in her upcoming international campaign."