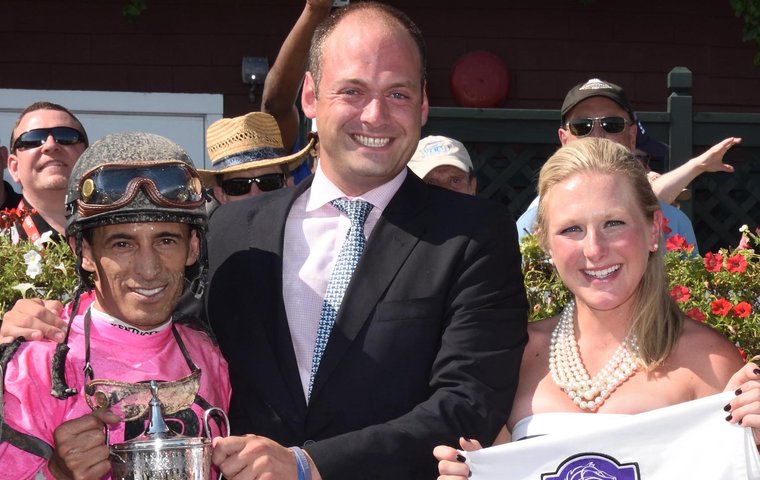 If first impressions are a crystal ball to future events, trainer Tom Morley was definitely onto something when Haveyougoneaway arrived in his care this past spring.

"I do remember her walking into the barn for the first time and thinking to myself, 'If she is as good as she looks, she might be a little bit better than a New York-bred stakes filly,'" Morley recalled on a recent afternoon in his Belmont Park office.
British expat Morley's intuition was spot-on as he is now pointing Haveyougoneaway, his very first career stakes winner, for a run in the $1 million Breeders' Cup Filly & Mare Sprint at Santa Anita Nov. 5, when she will be among the favorites in the seven-furlong race.
A powerfully built liver chestnut, with a resplendent blaze adorning her face, Haveyougoneaway came Morley's way after being privately purchased by prolific pinhooker Becky Thomas, of Sequel Racing, and several of her investors.
Wicked turn of foot
The 5-year-old was bought for the purpose of resale as a broodmare prospect, with the notion of first bolstering her résumé with black type in graded stakes in New York. The daughter of Congrats, who was acquired at auction for a mere $1,200 by her prior connections, Champion Racing Stable, arrived in Morley's barn after winning listed stakes at Oaklawn Park and Remington Park.
In the mare's second start for Sequel Racing and Morley, she captured the Dancin Renee Stakes for New York-breds at Belmont Park in July. Haveyougoneaway, a closer with a wicked turn of foot, followed with victories in Saratoga's G2 Honorable Miss Handicap and the G1 Ballerina Stakes, where at odds of 10-1 she defeated nine rivals, including last year's Breeders' Cup Filly & Mare Sprint winner, Wavell Avenue.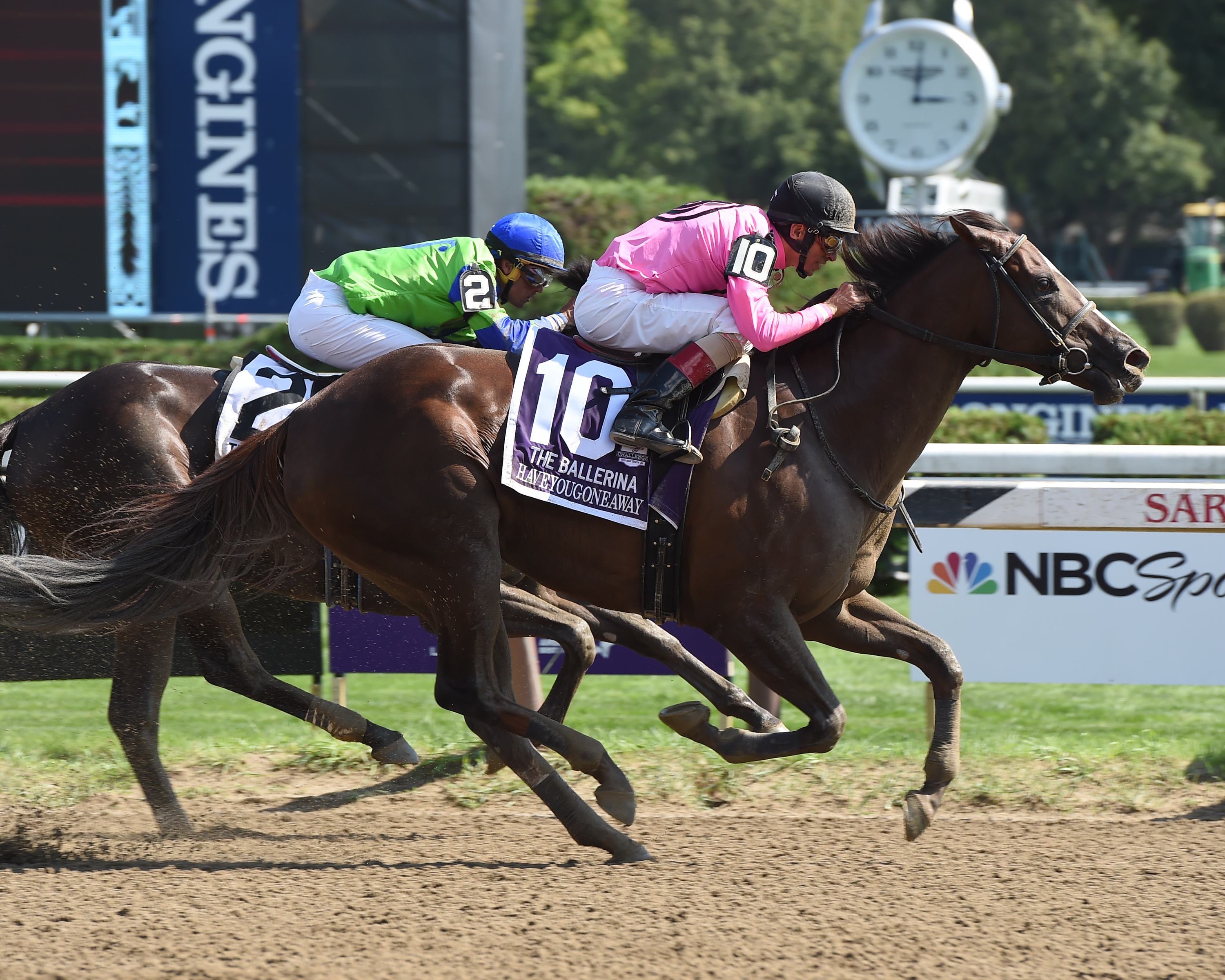 Morley, who began training in 2013 and has about 45 horses currently in his stable, said Haveyougoneaway's string of stakes scores has helped elevate his profile.
"I wouldn't say the phone has been ringing off the hook, but at the same time, we have attracted new business," Morley, 33, remarked. "People know who I am now, and are willing to talk to me."
Morley was raised on a farm, not far from York Racecourse. Racing was an integral part of his childhood, as his father and uncle owned and bred horses, including 1997 Ascot Gold Cup winner Celeric, who was trained by another uncle, David Morley.
More viable financially
By the age of 12, Morley knew he wanted to be a trainer, and determinedly began mapping out a path to reach his goal. Six years later, he landed a golden opportunity as the pupil assistant to trainer Ed Dunlop at his Gainsborough Stable.
After completing his studies at Newcastle University, Morley was granted a coveted spot in the Darley Flying Start program, which educates students in all aspects of horsemanship, while shuttling them around the globe so their experiences are multi-dimensional.
Morley's equine schooling was followed by a four-year stint as an assistant to Jeremy Noseda in Newmarket. After that, he was off to America for an assistant's position with trainer Eddie Kenneally.
His plan was to remain in the United States for less than two years and then return home to train on his own.
"I had been here about six months, working for Eddie in Florida and Keeneland and Churchill and then Saratoga. By the end of the Saratoga meet, I think my mindset had changed," Morley said. "I loved New York and I loved the quality of the racing on the East Coast of America, and I loved the competition."
"It also seemed far more viable, financially, to do it here," he continued. "At home, it is a very big cost and undertaking to rent a whole yard when you set up. Here, when I began training, I had one horse and one stall, one bridle, one saddle, and one girlfriend at the time — now wife — who was also the exercise rider and hotwalker. I was the groom. That's how we started."
Bittersweet weekend
Morley's wife is Maggie Wolfendale, the New York Racing Association's paddock analyst and reporter, who is due to give birth to their first child Nov. 29. Wolfendale's formative years were spent working in the Maryland-based barn of her father, trainer Howard Wolfendale.
"So many people said to me after the Ballerina, it was very refreshing to see what it meant to people, like Maggie and [me], to have won a Grade 1," Morley said. "Even now, talking about it, or watching the replay, still makes me almost want to cry.
"Yes, it sunk in, but you don't win the Ballerina very often — I don't care if you have 300 top-class horses or not — you just don't win too many Ballerinas. It was very, very special to us."
The Aug. 27 Ballerina was Haveyougoneaway's most recent start. She will not race again before the Breeders' Cup, because Morley wishes to have "a fresh horse" for the big dance, following the mare's busy and productive summer.
The Breeders' Cup could be Haveyougoneaway's last race for Morley, as she will be offered at Fasig Tipton's November Sale, just two days after she runs in the Breeders' Cup.
"It will be a bittersweet weekend," the trainer remarked. "We'll get to the Breeders' Cup, and then we'll have to go and say goodbye to her. There's no reason to say she shouldn't run on at six. Maybe someone will buy her and leave her with me."
When Haveyougoneaway does leave the barn, you can bet Morley will be thinking about how it all started, the day a good-looking horse walked into his barn and gave his career a proper nudge.