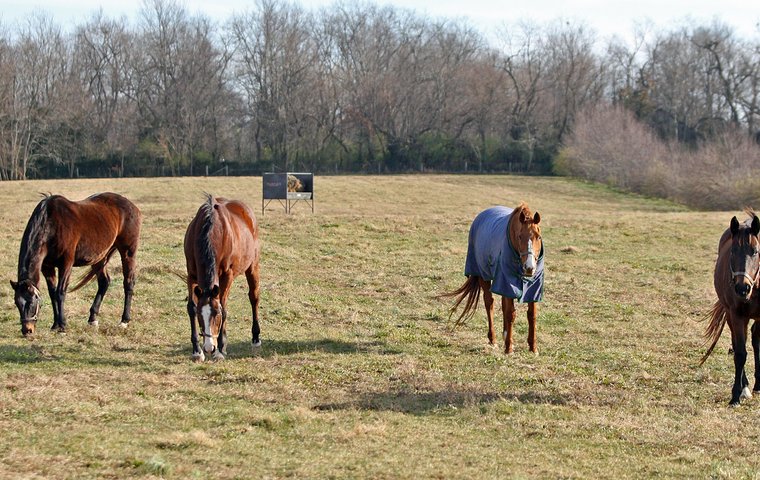 Kent Desormeaux crouched low over the Desert Stormer's withers, urging her on through the mud. A G3-winning mare in a field of colts, Desert Stormer had no business being on the lead in the Breeders' Cup Sprint. With Mr. Greeley on her flank, she dug in deeper, repelling his challenge and splashing across the Belmont Park wire. She upset the 1995 Sprint - only her fourth stakes win - paying $31 to win.

That was 22 years ago. Now, Desert Stormer is 28 and living out her days in a pasture at Dell Ridge Farm in Lexington. She is oblivious to the fact that her daughters have gone on to be both successful racemares and producers all over the world. Instead she is simply a horse, sharing a field with three other pensioned mares. She is lovingly cared for, but is a long way from where she started.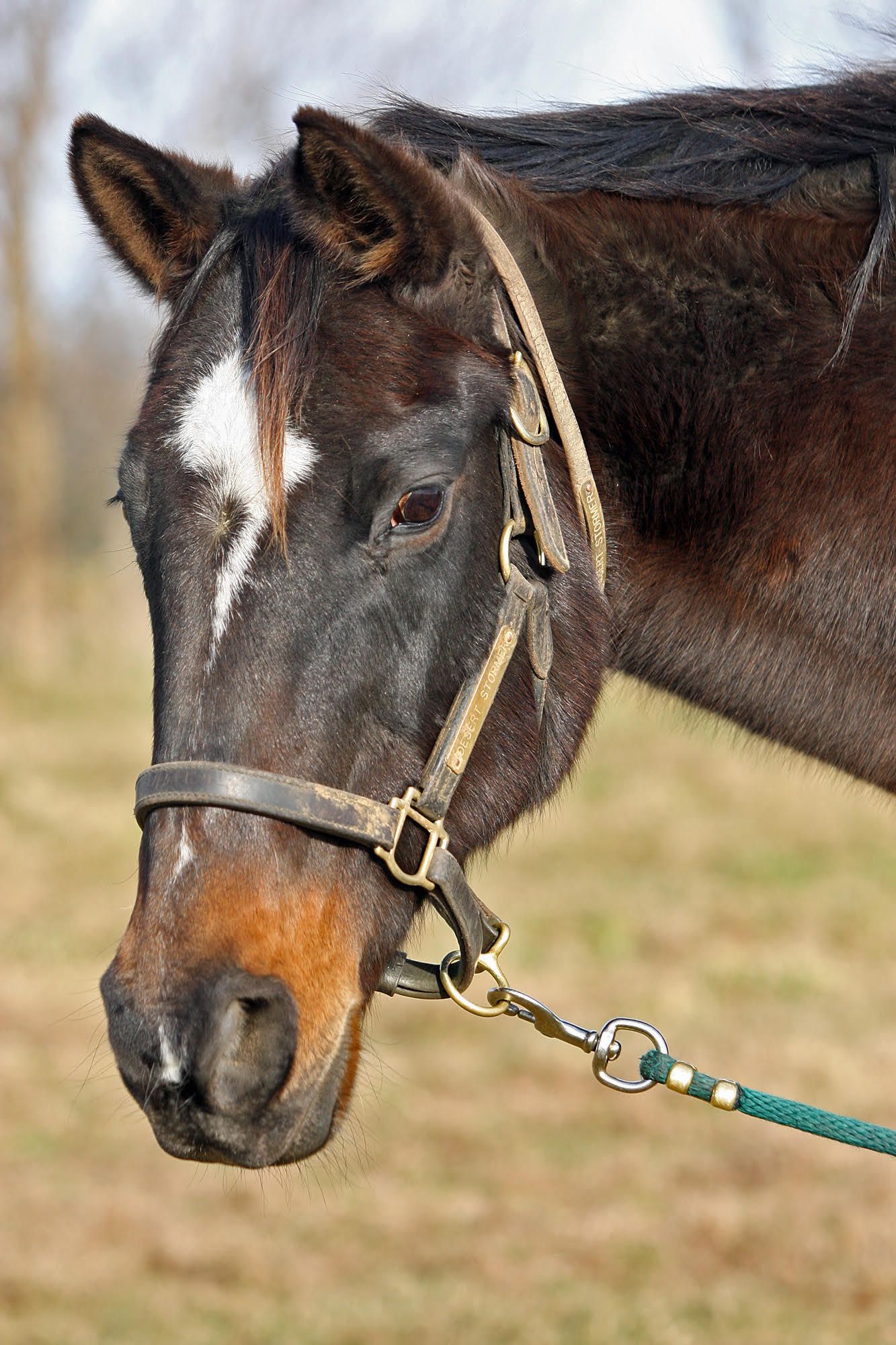 Bred by Joanne Nor and born in 1990, Desert Stormer was highly regarded from the start. The daughter of Storm Cat is out of the Damascus mare Breezy Stories, who ultimately had nine winners to her name and would go on to also be the second dam of stakes winner Desert Gold, later the dam of European G1 winner White Moonstone. Desert Stormer was ready to win her debut first time out, was Graded stakes-placed by her third start, and a G3 winner eight months later.
Although talented, her career seemed to stall. Desert Stormer was regularly stakes placed, but rarely won. She went into the Breeders' Cup after a second place effort in a G3 at Del Mar, hardly the credentials for a likely winner. She went off at 14-1 as part of a three-horse coupled field entry but would have undoubtedly been higher as a separate betting interest. Undeterred, Desert Stormer beat them all anyway, including future Breeders' Cup winners Da Hoss and Lit De Justice.
Off that stirring victory, she retired with seven wins in 17 starts and earnings over $850,000.
She was bred to Seeking The Gold the next year; the resulting filly, Sahara Gold, did not meet her reserve at $1,450,000 during the Keeneland July Select Yearling Sale in 1998. She was sold privately to Robert and Janice McNair's Stonerside Stable, broke her maiden first out at Saratoga, and became stakes winner that year.
Despite her prowess on the track – Sahara Gold won the G2 Beaumont Stakes at Keeneland at three and earned nearly $250,000 – she did even more damage in the breeding shed. Her first colt, by A.P. Indy, fetched $3.1 million in the auction ring, and the second, a full brother named Sahara Heat, brought $3.4 million. He became a Graded stakes winner at Woodbine as a 3-year-old and has sired two champions in Ecuador from his total 16 foals.
Another Sahara Gold colt, Soaring Sun, stands in Louisiana and is the sire of a winner from his first three starters. A daughter, Forest City Girl, produced Panamanian champion Outskirt Lady. Another, Enrichment, threw New York stakes winner Libreta, still in training for 2018.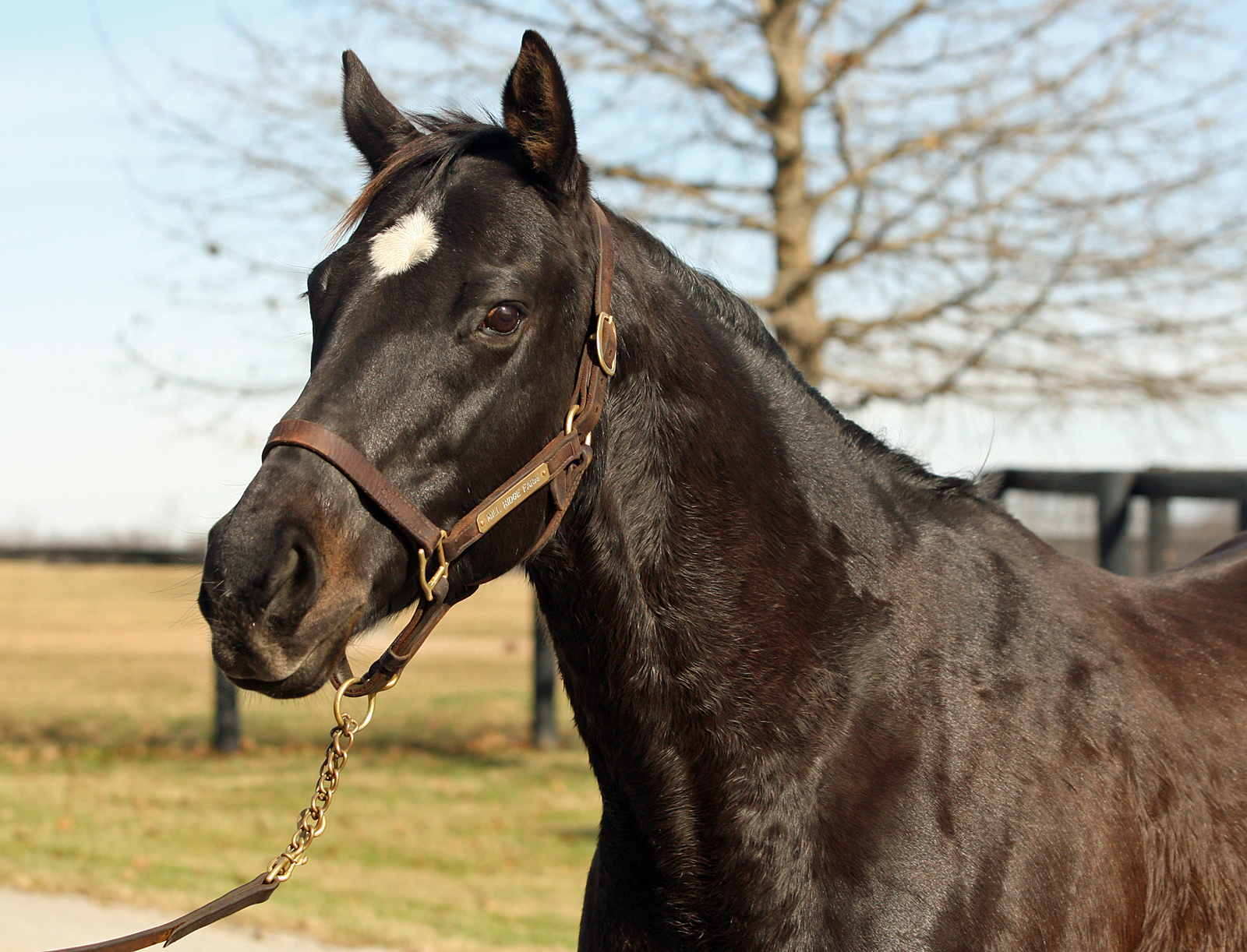 But her greatest success has been with Better Lucky. The Ghostzapper filly won two G1s on grass, at Hollywood Park and Keeneland, and also picked up stakes wins at Belmont Park and on the dirt at Saratoga. She finished second, a head away from the win, in the 2014 Breeders' Cup Filly and Mare Sprint. She has been bred to Tapit for 2018.
Both Sahara Gold and Better Lucky reside at Godolphin's Stonerside Farm in Paris, Kentucky. Just 45 minutes away, Desert Stormer's other top-class Seeking The Gold daughter, Ensenada, is still an active broodmare at Mill Ridge Farm.
Ensenada cost $1.8 million as a yearling. She raced primarily in New York and New Jersey, breaking her maiden at Monmouth Park and finishing second in the Phoenix Stakes at the Meadowlands. Her second foal, Casino Host, won G2s at both the Fair Grounds and Del Mar. He retired with earnings over $575,000, and now stands in Saudi Arabia.
Other Ensenada foals have also made an impression. Son Signature Look is a course record-setting steeplechaser, while winning daughter Rendition is now the dam of three winners herself, including Centennial Farms's Metallic, who broke his maiden last August at Laurel Park.
Despite her success as a broodmare, it took Desert Stormer a long time to find a forever home. She took up residence at Taylor Made Farm, then sold to Charlotte Webber's Live Oaks Stud for $3.6 million in 2002. After living at Claiborne Farm for a few years, she was resold during the 2010 Keeneland January Sale for just $135,000. As an added bonus, her Bernardini colt was born on the Keeneland sales grounds and was aptly named Bornatthetrack. He is now seven and is still racing regularly in Canada.
At 20 years old, and just 11 months after her last auction, Desert Stormer went through the sales ring again, bringing $120,000 to Dell Ridge and a partnership based out of Oklahoma. She quickly paid for herself, with three more foals bringing a total of $440,000 at auction. Following the birth of the winning filly Fly in 2014, Desert Stormer was retired from the breeding shed.

"She's a really special mare," said Desmond Ryan, manager at the 800-acre Dell Ridge Farm. "It's nice to have her here at the end of her life."
Desert Stormer is the first, second, third, or fourth dam of 161 offspring. They have won a combined 122 races, with 11 of those being stakes, seven Graded. Two have set course records, and three more are stakes placed, including Cordon in Louisiana and Kentucky last year. And, while her descendants have raced and won in Australia, New Zealand, Canada, Hong Kong, Korea, Japan, Puerto Rico and Peru, she is content in Kentucky, enjoying the last days of 2017 with three pasture mates.
G2 winner Radu Cool is there, as well as Indian Snow, dam of G1 Met Mile winner Morning Line. Call Me Fleet is the last of the group; she is the second dam of half-million earner A.P. Warrior. They receive regular care, getting their feet down every four weeks and having regular exams for health. Desert Stormer is the eldest of them all.
And, while the current winter is a concern as it is to all older horses, Desert Stormer's coat is still bright, her eyes soulful. "We have to do what's best for her," Ryan said solemnly. "If she starts to look like she's not doing too well, we will euthanize her and bury her on the farm."
Until then, Desert Stormer is carefully tended by Dell Ridge employee Mike Adams, who takes pride in his work with the older mares. Her former trainer, Frank Lyons, came to visit last year, but otherwise her days are peaceful. She is far from her triumph at the Breeders' Cup, but her legacy endures around the world.