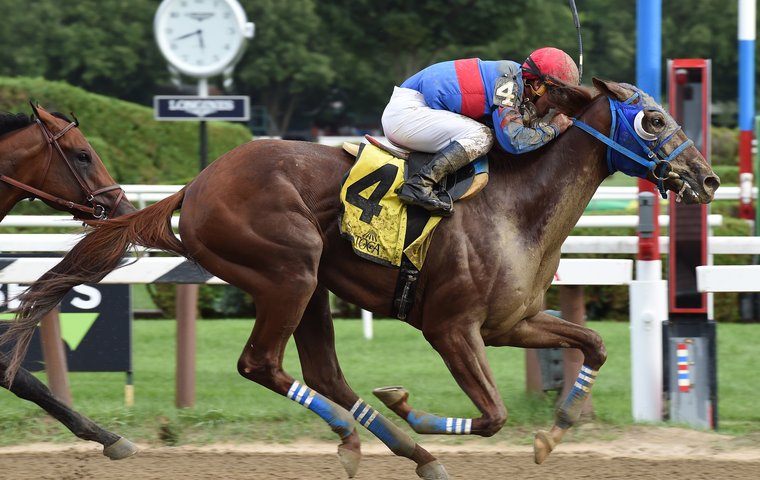 When Dialed In's first foals hit the track in 2016, to say they outperformed expectations is an understatement. Dialed In, who stood for $7,500 at Darby Dan Farm in Lexington, Kentucky, finished the year as the leading freshman sire in North America. Furthermore, the farm also had Shackleford, who finished as a Top Ten leading freshman sire as well.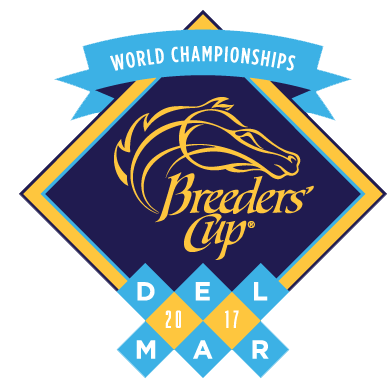 For Darby Dan, it was a clear signal that the historic operation was in the midst of a renaissance, and it has shown no signs of slowing down approaching this year's Breeders' Cup World Championships.
"Dialed In was the first leading freshman sire we have had since Roberto, so we are hoping he continues to follow in his footsteps," said Ryan Norton, Darby Dan's stallion director. "Darby Dan has a history of having great stallions, standing the likes of Roberto, Ribot, Graustark, His Majesty etc., and it's exciting to see the farm come back and have two young stallions that are making noise."
Cashing in
Last year, the horse that secured Dialed In's title was Gunnevera, who became his first Graded stakes winner by taking the G2 Saratoga Special Stakes and followed that performance with a win in the $1 million G3 Delta Downs Jackpot Stakes last November.
The chestnut colt was bred by Brandywine Farm and Stephen Upchurch, who took advantage of a share-the-upside deal offered by Darby Dan. Breeders received a perpetual breeding right to the stallion if they bred two live foals by him and paid the advertised stud fee.
This year, Gunnevera has stayed in the spotlight by winning the G2 Fountain of Youth Stakes, finishing third in the G1 Florida Derby, participating in the Triple Crown, and running second behind West Coast in the G1 Travers Stakes. He will face that foe again in Saturday's Breeders' Cup Classic.
"Gunnevera was the main reason Dialed In was the leading freshman sire last year," said Norton. "He has gone on to have quite a year this year, too. Obviously, there are Arrogate and Gun Runner to get around and a deep crop of 3-year-olds, but we are looking for him to be right in it and to be there when the dust settles."
Although Gunnevera was Dialed In's first Graded stakes winner, he certainly wasn't the last, and he isn't the stallion's only representative in the Breeders' Cup. Dialed In's undefeated son The Tabulator is headed to the Breeders' Cup Juvenile after taking the G3 Iroquois Stakes at Churchill Downs, which is a Win-and-You're-In race.
Dialed In, who is by Horse of the Year Mineshaft and out of the Storm Cat mare Miss Doolittle, showed plenty of talent on the track himself by taking the Florida Derby. Given his early success as a sire, his stud fee is on the rise, and it will be $25,000 next year.
"If you look at Dialed In's form, he had some 2-year-old form, but he really rounded into shape as a 3-year-old," said Norton. "We were very pleasantly surprised that his runners have come out so early. A lot of his active horses, plus the soon to be 2-year-olds, will continue his momentum in 2018.
"If you look at him physically, he has a lot of Storm Cat qualities to him. I think a lot of that precociousness has come from the female side of his family, and the Mineshaft and the A.P. Indy [influence] have allowed them to train on at longer distances."
Sharing the wealth
The Tabulator won't be the only horse in the Juvenile with a Darby Dan connection. Another of its stallions, Run Away And Hide, will be represented by Run Away, who has won four of five lifetime starts, including three stakes. His biggest victory came in the G2 Best Pal Stakes at Del Mar, and his only defeat was a third in the G1 Del Mar Futurity.
Run Away And Hide likely would have had another starter in the race as well, the talented Ten City, but the colt was euthanized after being injured during the G1 Breeders' Futurity at Keeneland.
"We've been telling people that Run Away And Hide's biggest and best crop of 2-year-olds were going to be in 2017, and he lived up to it," said Norton. "This is his big resurgence, and we have raised his stud fee to $10,000.
"The good thing about the Run Away And Hides is they are versatile. He has had Graded stakes winners on dirt, synthetics and turf, and they have ranged in distances from 6 furlongs to 10 furlongs. That's what is nice about him. You are not pigeon-holed."
Other notables
Another longtime Darby Dan stallion also had an impressive year, and, although he will not be represented in the Breeders' Cup, Tale Of Ekati could have been. His G1-winning son Girvin had the option to run in the Classic, but he is being given a break and is expected to return in 2018.
"You saw the heart that Girvin showed in the stretch drive with McCraken when he won the Haskell," said Norton. "He's a horse that every time they put him out there, he gives his all. He has shown he belongs from early on. They are going to give him some time off but the plan is to continue racing him."
As for Dialed In's compatriot on the second-crop sire list, Shackleford, the future looks bright for his career as well, considering he currently sits third in the list.
"Shackleford has plenty of runners out there and plenty of winners," said Norton. "For example, [G2] Rebel winner Malagacy is back with Todd Pletcher, so we should see him back at the end of the year or beginning of 2018. He has speed, and he can carry it a distance, as he showed in the Rebel. We are expecting him to round back into form."
Meanwhile, Shackleford's 2-year-old daughter Dream It Is is undefeated, with her juvenile season being highlighted by a win in the G3 Schuylerville Stakes. She was under consideration for the Breeders' Cup Juvenile Fillies but will not run.
"They are going to give her time off and bring her back in 2018 as well," said Norton. "She looks to be a serious contender, and hopefully things go according to plan and she will be in Oaks contention, knock on wood."
Between the possibilities at the Breeders' Cup and the fact so many of the farm's stallions should be well represented in the coming year, those at Darby Dan are looking forward to what could be in store.
"It's a team effort," said Norton. "We have a good base of breeders who continue to support the horses here. It is exciting because they have supported us over the years. Now success is coming, and they are happy to be a part of the ride as well. It is working out well for everybody involved."