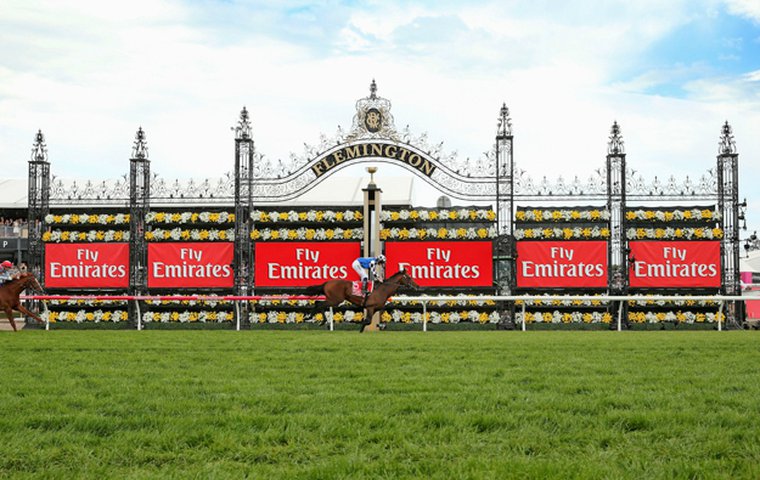 There is little scrutiny in Australian racing like the scrutiny that follows a Melbourne Cup winner. With Protectionist stepping out in this weekend's AUD$1.5 million The BMW Stakes, Andrew Hawkins discovers that history is not on the horse's side. Very few Cup heroes in recent history have repeated their Flemington efforts in the weight-for-age Sydney autumn.

In the moment, it all seems so exciting. Trainers, jockeys, and owners in Australia – they all strive to win one race from the moment they enter the industry. The dream? To be holding the Melbourne Cup aloft on the first Tuesday in November, having conquered the world's premier staying race. And not necessarily for the prize money or the trophy, but for the prestige.
Yet the glitz, glamour, and glory are fleeting. Once the victory is over, a new headache emerges. What comes next? What other spoils can be targeted?
In a bygone era, this would have been as simple as looking to the days ahead. Many great horses from Australia's racing past won multiple races in the week after their Cup victories. In 1930, Phar Lap stepped out two days after his emphatic win to land the Linlithgow Stakes on the Thursday, followed by a mile-and-a-half in the C.B. Fisher Plate the following Saturday. All up, he won on all four days of the Melbourne Cup carnival in what came to be dubbed the "Flemington Onslaught." And he wasn't the only one. As recently as 1979, 12-time Melbourne Cup-winning trainer Bart Cummings saddled Hyperno to win the Queen Elizabeth four days after taking out the Cup.
But that was then. These days, post Cup-winning options tend to settle on the Japan Cup or the Hong Kong Vase late in the year, though it has been rare in recent years for Cup winners to press on after November. Most are sent to the paddock before targeting the autumn riches in Melbourne and Sydney, and it is these riches that often present their own problems for hardline stayers. The autumn programs in Australia are heavy with weight-for-age races over shorter courses that are worth a lot of money – the Australian Cup, Ranvet Stakes, and Queen Elizabeth Stakes, each 2,000 metres, and The BMW of 2400 metres. Logical handicap options are few and far between, and, as trainers try to avoid pointing good stayers at races with higher weights and lower prize money, they inevitably end up targeting the shorter, richer weight-for-age tests.
In the autumn, however, often the greatest pressure is the weight of public expectation on a resuming Melbourne Cup winner.
"So many people expect them to be world beaters after they win a Melbourne Cup, and they just aren't," said trainer David Hall, who prepared Makybe Diva in 2003 to win the first of her three Cups, and subsequently sent her onwards into the 2004 autumn before shifting to Hong Kong. "Most of them are stayers that were well handicapped. Sure, there are a few that are able to make the step up to weight-for-age, but they tend to be the types that beat the handicapper when they won the Cup. Even Makybe Diva couldn't do that immediately after her first Melbourne Cup, although she was able to do it later. But there's no doubt there is plenty of pressure from many different corners to try and return them to the winner's circle quickly, and mostly in unsuitable races."
This is the quandary currently faced by Protectionist, the arrogant four-length winner of the Melbourne Cup last November for champion German trainer Andreas Wöhler. Now in the care of Kris Lees at Newcastle, Protectionist has been set for a light autumn campaign that takes in a number of these shorter weight-for-age tests.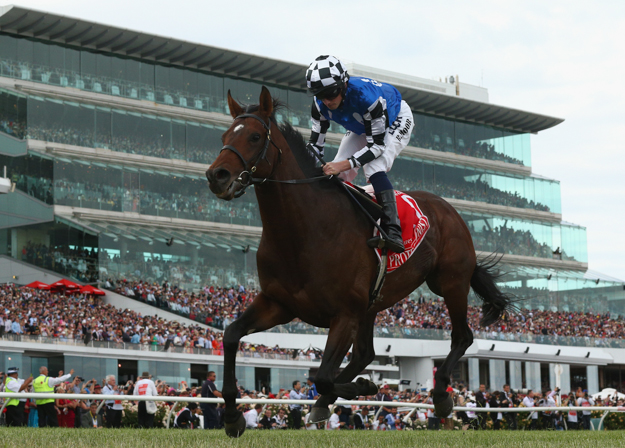 He kicked it off in late February with the G2 Peter Young Stakes. It might have bemused European pundits to see the horse beginning his campaign at 1,800 metres, a distance well short of his best German form, but Australians are accustomed to seeing their stayers build up from 1,200-1,400 metres towards their targets. Still, on the strength of his Cup victory, Australian punters sent Protectionist out a hot favourite in the Peter Young, only to see the horse find the line midfield, beaten four lengths by Mourinho.
Three weeks later in the 2,000-metre Australian Cup, it was hardly better. Protectionist once again drifted back, finishing eighth in a 16-horse field. It was interesting to see that Red Cadeaux, a one-time Dubai World Cup runner but now a dour stayer, had finished four lengths astern of Protectionist in the Melbourne Cup last November. In the Australian Cup, he finished two lengths ahead of the German horse.
Just weeks before, Protectionist had been elevated on a pedestal reserved for only the most special of Melbourne Cup winners. After the Australian Cup, the silence around him was deafening. Was this the same horse that had won the Cup so impressively? And, with the silence came a cacophony of whispers and rumours.
"Maybe the horse just isn't that good," it was said. "Maybe he was flattered in the Melbourne Cup. Maybe, just maybe, Kris Lees isn't as good a trainer as Andreas Wöhler."
That sort of pressure can be debilitating, but not for Lees. He is a man best described as carefree, casual, and laid-back, and rarely talks a horse up. He has every confidence, an innate belief if you will, that he and his famous horse will find the target eventually.
"Most of the pressure comes from myself," he said. "I want to do the best I can, and obviously at the moment I'm still learning about the horse. Overall, our expectations were quite modest compared to what I think many were hoping for. We knew it would take time for him to adapt, to come to terms with our style of racing over the shorter trips. Of course, we hoped he'd be able to step up and be that weight-for-age horse who could measure up over a mile or 2,000 metres, but I think we know now that he's a genuine stayer, and we can plan accordingly."
This weekend, Protectionist will step out in Sydney for the first time, taking on the G1 The BMW where he will attempt to find form at a distance more to his liking. The BMW is Australia's premier 2,400 metre weight-for-age contest. He is set to meet a strong field that will include the Japanese horse To The World, last seen immediately behind Gentildonna in the Arima Kinen last December, and bonny Kiwi mares Silent Achiever and Rising Romance, along with Godolphin's emerging English import Hartnell. And, of course, there will be his old sparring partner Red Cadeaux.
History is not on his side. Since 1990, only Cup winners Might And Power, Ethereal, and Makybe Diva have been able to win The BMW six months after taking out their Melbourne Cups, while five others have tried and failed. In fact, the honour roll of resuming Cup winners is not pretty.
Of the last 20 trained in Australasia, 17 had some form of an autumn campaign. Nine managed to pick up a race, but only six were able to take their form to Sydney. Jeune (Cup winner in 1994) and Doriemus (Cup winner in 1995) won the Queen Elizabeth Stakes, but the great Makybe Diva remains the only horse since Galilee in 1967 to win the Melbourne Cup-Sydney Cup double in the same season, a once hallowed combination in Australia of old.
None of this bodes well for 5-year-old Protectionist, with Lees admitting that the Sydney Cup is the only race he really sees as suitable for the striking son of Monsun.
"We were told early on he would be a two-miler, and that he would be handicapped out of all other two mile races in Australia, so we are left with the Melbourne Cup and Sydney Cup," Lees said. "That could mean we have to look abroad, and that might be on the agenda next year, but for this year we are firmly focused on winning the Sydney Cup, and hopefully The BMW along the way."
Perhaps the best advice for Lees is from David Hall, who defied history when Makybe Diva won the Sydney Cup between her first and second Melbourne Cups. It was a victory on a rain-sodden Royal Randwick, but more importantly it came after losses in the Ranvet and The BMW (she finished third in both).
"The doubters are always there, but, in the end, all you can do is worry about your horse," Hall said. "You know the ability is there, so you just prepare the horse as best as you can, and hope it all comes together on the right day."
---
Andrew Hawkins is a Hong Kong-based racing reporter for the South China Morning Post.