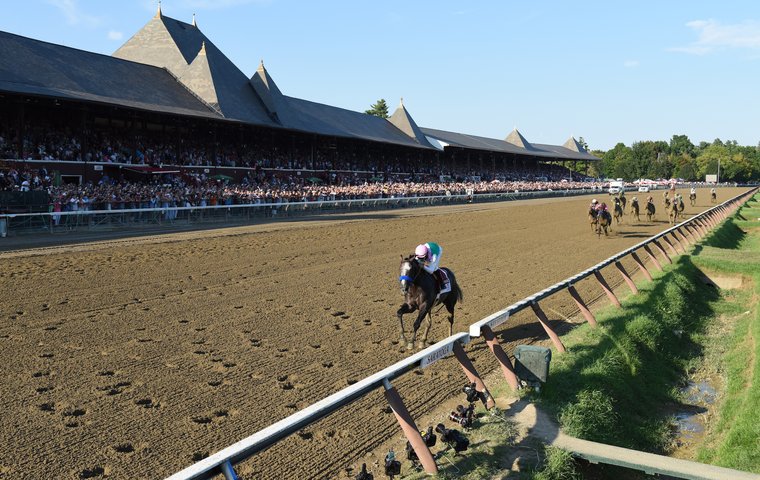 Those of us with a keen interest in Thoroughbred racing in the U.S. know all too well that the coverage of the sport by important city newspapers and national magazines has declined dramatically over the last decade. Consistent print media coverage can only be counted on during the Triple Crown season and the Breeders' Cup. While not as immediately evident, major book publishers have also exited the market, much to the detriment of the racing industry.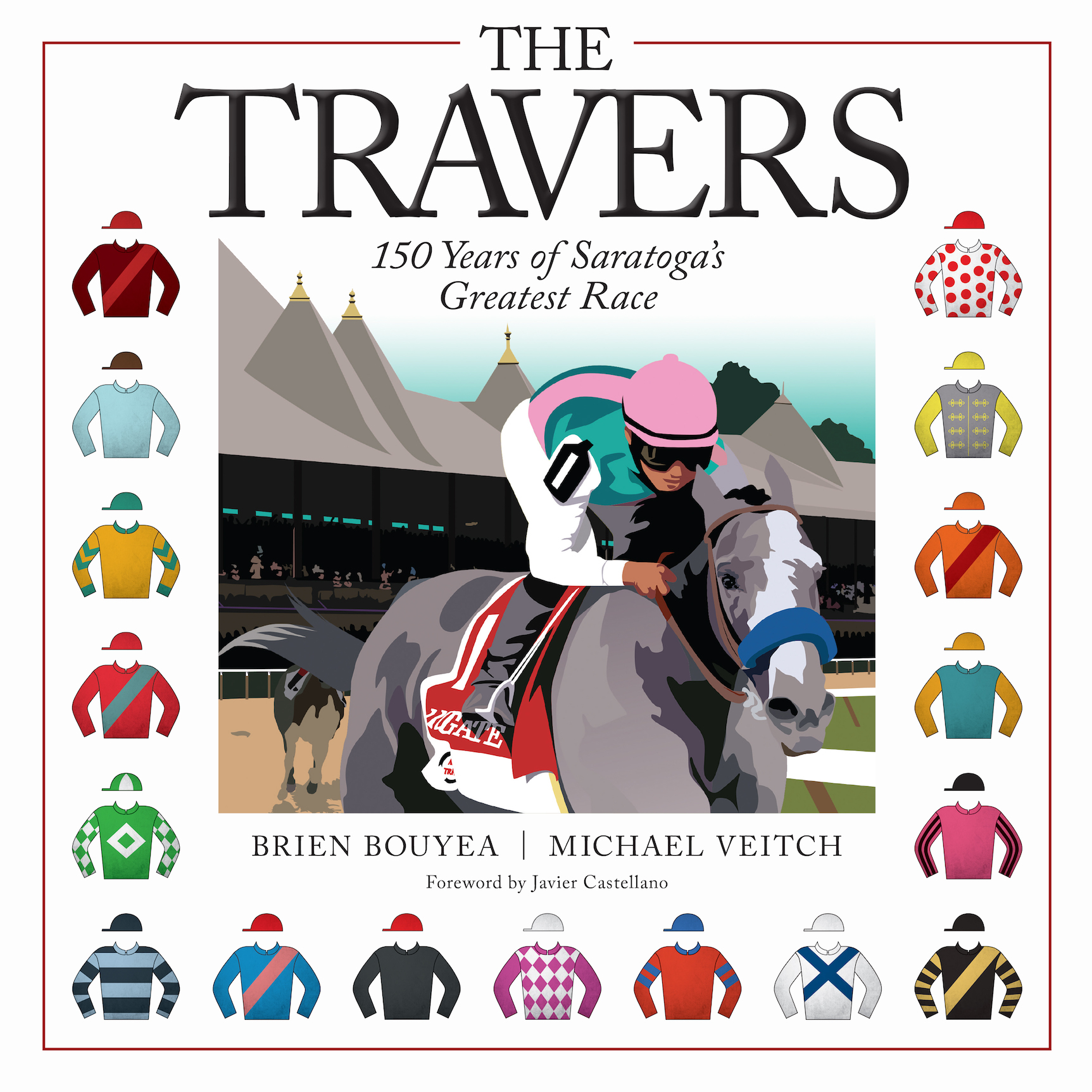 Over the last couple of decades, many significant racing writers were published by New York publishers. At the risk of missing a few important authors, here is a list of those who immediately come to mind who made contributions to the body of reading on Thoroughbred racing in the U.S:
Tom Ainslie, Ann Hagedorn Auerbach, Andy Beyer, Tom Brohamer, Glenye Cain, Marc Cramer, Steve Crist, Steve Davidowitz, Bill Heller, Dave Litfin, Barry Meadow, Bill Nack, James Quinn, Jane Smiley, and Jane Schwartz.
The overwhelming majority were published by mainstream book publishers. In fact, my personal favorite and probably the best-selling horseracing book of all time is Laura Hillenbrand's Seabiscuit: An American Legend, which is currently celebrating its 20th anniversary.
Important racing publications such as Daily Racing Form and The Blood-Horse tried to sustain book publishing programs but were unable to maintain consistent plans.
With the significant reduction in book publishing on Thoroughbred racing, I think it is very important that we acknowledge important, informative and enjoyable books on the subject when they are published. The Travers - 150 Years of Saratoga's Greatest Race is exactly that kind of book. Here is why I say that:
1. The authors
Brien Bouyea and Michael Veitch. Both authors have excellent credentials for such an important project. Bouyea is the Communications Director at the National Museum of Racing and Hall of Fame in Saratoga Springs. Prior to joining the museum in 2010, he was the executive sports editor of the local newspaper, The Saratogian, which covers the Saratoga Race meet extensively and features Thoroughbred racing coverage 52 weeks a year.
Bouyea's first book was Bare Knuckles and Saratoga Racing: The Remarkable Life of John Morrissey, which was published in 2016 by the History Press.
Veitch spent 40 years as racing writer and columnist for The Saratogian. He served as a trustee of the National Museum of Racing and Hall of Fame and currently chairs that institution's Hall of Fame Historic Review Committee. He has written two previous books: Foundations of Fame: Nineteenth Century Thoroughbred Racing in Saratoga Springs and Summit of Champions: Thoroughbred Racing in Saratoga Springs 1901-1955.
He has been recognized by the National Museum of Racing in its Joe Hirsch Roll of Honor and was inducted into the Saratoga Springs History Museum's Hall of Fame. In both cases, the authors' experience in Thoroughbred racing journalism and their deep respect for history brings an important knowledge and enthusiasm to this ambitious book.
I should also note that an insightful foreword for the book has been provided by Hall of Fame jockey Javier Castellano, who has won the Travers six times - more than any other rider.
2. An enthralling and unprecedented content and history of the Travers
The book is 250+ pages and every running of the 149 editions of the race has at least one full page on every winner, featuring owner, breeder, jockey, trainer, winning purse, the horse's lifetime stats and the weight and order of finish for the entire field.
There is extensive text on the background of the horse and the connections with a special Interesting Fact for each horse as well.
In addition to the individual races, there are separate sections on the history of Saratoga racing, a biography of William R Travers and other idiosyncrasies on Saratoga racing history.
3. An extraordinary physical package
The designer, Chris Mangini, clearly worked closely with the authors and every page has some type of photograph, painting or drawing that explicates the human connections and historical aspects of each race.
Greg Montgomery has been producing painted posters for over 30 years for the individual Travers Stakes races, some of which are included in the book. Montgomery created new images for both the front and back jacket covers.
The dimensions of the book are approximately twelve inches square, with color on every page. A traditional commercial publisher would price this somewhere between $75 and $100. The authors, who have self-published this amazing book, have priced it at $60 - truly remarkable value.
4. Finding my favorite Travers
My three choices are:
1981: Willow Hour
This was my very first Travers and I watched the race standing at the top of the stretch in the pouring rain. Willow Hour had won the Jim Dandy at 18/1, and outran Pleasant Colony, Lord Avie, and Noble Nashua, among others, at 24/1 for jockey Eddie Maple and trainer Jimmy Picou.

1985: Chief's Crown
He had been the Eclipse Award-winning juvenile in 1984 but ran in all three Triple Crown races with no wins. The Roger Laurin trainee won the Travers with Angel Cordero aboard. Remarkably, Cordero who won 14 Saratoga riding titles, had lost on all 13 of his previous Travers mounts. This would be his only win - on his final try.

2016: Arrogate
This was without question, the most impressive Travers winner I have witnessed. Trained by Bob Baffert and ridden by Mike Smith, Arrogate broke the track record for the ten furlongs in a time of 1:59.36, winning by 13½ lengths 11/1.
Bouyea and Veitch have produced the most special Thoroughbred racing book in my view since I had the great pleasure to read Laura Hillenbrand's brilliant Seabiscuit book. I enjoyed their work tremendously the first time through and I am certain I will return many times to learn more about the Travers and its special place in racing history.
Because this book was privately published, it is not available where most books are sold. However, here are links to three places where you can learn more about it and purchase it:
National Museum of Racing and Hall of Fame
The authors' website
Northshire Bookstore