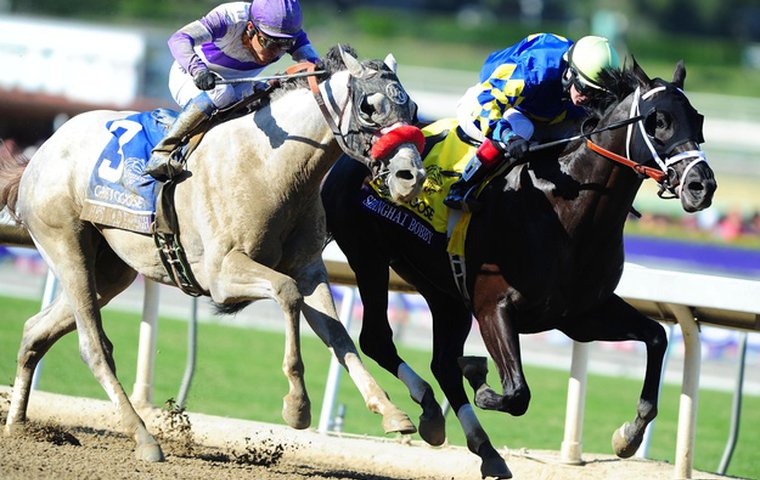 The very first Breeders' Cup could not have started on a more optimistic note.

The afternoon of Nov. 10, 1984 was a gorgeous, sunny, warm day at Hollywood Park.
The series that had as many skeptics as fans when the idea was first broached had achieved its mission. It brought together a large collection of the world's best horses for seven championship-caliber races in one $10 million nationally televised four-hour package.
There were dominant performances, such as Princess Rooney's seven-length romp in the BC Distaff, as well as a three-horse thriller in the climatic BC Classic that can still spark a debate among veteran observers.
Hollywood royalty was sprinkled among the crowd of 64,254.
A new era had dawned in Thoroughbred racing, and the sport finally had a singular rich, spectacular stage to showcase its stars for the present day and coming years.
No race typified that promise of a bright tomorrow better than the day's first race, the $1 million Breeders' Cup Juvenile.
It was won by Chief's Crown, cementing his claim to the Eclipse Award as the year's outstanding 2-year-old male. Yet the race was also amazingly prescient in terms of what would happen in the spring classics and beyond.
Chief's Crown was favored in all three legs of the Triple Crown and finished third in the Kentucky Derby, second in the Preakness and third in the Belmont Stakes. Later in 1985, he won the Travers Stakes at Saratoga.
Tank's Prospect, the runner-up in the BC Juvenile, won the Preakness.
Spend a Buck, who was third in the Juvenile, won the Kentucky Derby and Jersey Derby, beat older horses in the G1 Monmouth Handicap and was named 1985's Horse of the Year and champion 3-year-old.
It was a highly auspicious start that sparked a belief the race would embrace and continue the trend of the 1970s, when the best 2-year-olds were usually the top Triple Crown contenders and six 2-year-old champions won the Kentucky Derby.
Then it abruptly changed.
"It's a tough race to pass up, but its track record isn't good," said Hall of Fame trainer Shug McGaughey, who won the 1989 BC Juvenile with Rhythm, a colt that did not run in a Triple Crown race but triumphed in the Travers later at three. "You see a lot more success out of races that come after the Breeders' Cup, like the Remsen [at Aqueduct] and [Kentucky Jockey Club at Churchill Downs] than the Juvenile."
After 31 years and despite being won by 23 2-year-old champions, there's no getting around the fact that the BC Juvenile has proven to have little to no impact on the following year's Triple Crown races.
The winners' share of the $2 million purse, which was $1.1 million last year, is extremely difficult to ignore, and a victory can add millions to a horse's value as a stud prospect. Yet, if the ultimate goal is success in the Triple Crown, traveling through the BC Juvenile to get there is a rocky road, to say the least.
BREEDERS' CUP JUVENILE WINNERS IN TRIPLE CROWN RACES
| | | | | |
| --- | --- | --- | --- | --- |
| Year | Juvenile winner | K Derby | Preakness | Belmont |
| 1984 | Chief's Crown | 3 | 2 | 3 |
| 1985 | Tasso | x | x | x |
| 1986 | Capote | 16 | x | x |
| 1987 | Success Express | x | x | x |
| 1988 | Is It True | x | x | x |
| 1989 | Rhythm | x | x | x |
| 1990 | Fly So Free | 5 | x | x |
| 1991 | Arazi | 8 | x | x |
| 1992 | Gilded Time | x | x | x |
| 1993 | Brocco | 4 | x | x |
| 1994 | Timber Country | 3 | 1 | x |
| 1995 | Unbridled's Song | 5 | x | x |
| 1996 | Boston Harbour | x | x | x |
| 1997 | Favorite Trick | 8 | x | x |
| 1998 | Answer Lively | 10 | x | x |
| 1999 | Anees | 13 | x | x |
| 2000 | Macho Uno | x | x | x |
| 2001 | Johannesburg | 8 | x | x |
| 2002 | Vindication | x | x | x |
| 2003 | Action This Day | 6 | x | x |
| 2004 | Wilko | 6 | 12 | x |
| 2005 | Stevie Wonderboy | x | x | x |
| 2006 | Street Sense | 1 | 2 | x |
| 2007 | War Pass | x | x | x |
| 2008 | Midshipman | x | x | x |
| 2009 | Vale Of York | x | x | x |
| 2010 | Uncle Mo | x | x | x |
| 2011 | Hansen | 9 | x | x |
| 2012 | Shanghai Bobby | x | x | x |
| 2013 | New Year's Day | x | x | x |
| 2014 | Texas Red | x | x | x |
In 31 years, only one BC Juvenile winner – Street Sense in 2006 - has triumphed in the Kentucky Derby.

Only one BC Juvenile victor – Timber Country in 1994 - has taken the Preakness.

BC Juvenile winners are 0-for-31 in the Belmont Stakes, making them an anemic 2-for-93 in Triple Crown races.

Even more astonishingly, since Chief's Crown, no Breeders' Cup Juvenile winner has even started in the Belmont Stakes and only three of them entered the starting gate for the Preakness from 1986 to 2015.

Fifteen of the 31 BC Juvenile winners have raced in the Derby, but only three of them have finished in the money.

More recently, from 2008 to 2015, in the 24 Triple Crown races during that span, the only BC Juvenile winner to start in any of the classics was Hansen, who finished ninth in the 2012 Kentucky Derby.
"After what happened in that first Breeders' Cup Juvenile, it's just shocking to see how poorly those horses have done in the Triple Crown," said Bill Turner, who trained 1977 Triple Crown winner Seattle Slew.
Even when every horse that ran the BC Juvenile is entered into the equation, the correlation between the world championships and the Triple Crown is weak at best.
Just 23 of the 93 Triple Crown races from 1985 to 2015 (24.7 percent) were won by horses who started in the BC Juvenile.

More recently, in the last 16 Triple Crown races, the only winner with the BC Juvenile in his past performances was Union Rags, who was second at the world championships and crossed the wire first in the 2012 Belmont Stakes.

In the last 57 Triple Crown races, only nine of them had a winner who started in the BC Juvenile.
TRIPLE CROWN RACE WINNERS IN THE BC JUVENILE
Year

Race

Horse

BC Juv

Year

Race

Horse

BC Juv

1985

KD

P

BS

Spend A Buck

Tank's Prosp.

Crème Fraiche

3

2

x

1986

KD

P

BS

Ferdinand

Snow Chief

Danzig Conn.

x

x

12

1987

KD

P

BS

Alysheba

Alysheba

Bet Twice

3

3

4

1988

KD

P

BS

Winning Colors

Risen Star

Risen Star

x

x

x

1989

KD

P

BS

Sun. Silence

Sun. Silence

Easy Goer

x

x

2

1990

KD

P

BS

Unbridled

Summer Squall

Go And Go

x

x

8

1991

KD

P

BS

Strike T. Gold

Hansel

Hansel

x

x

x

1992

KD

P

BS

Lil E Tee

Pine Bluff

A.P. Indy

x

7

x

1993

KD

P

BS

Sea Hero

Prairie Bayou

Colonial Affair

7

x

x

1994

KD

P

BS

Go For Gin

Tabasco Cat

Tabasco Cat

x

3

3

1995

KD

P

BS

Thunder Gulch

Tim. Country

Thunder Gulch

x

1

x

1996

KD

P

BS

Grindstone

Louis Quatorze

Editor's Note

x

x

3

1997

KD

P

BS

Silver Charm

Silver Charm

Touch Gold

x

x

x

1998

KD

P

BS

Real Quiet

Real Quiet

Victory Gallop

x

x

x

1999

KD

P

BS

Charismatic

Charismatic

Lemon Drop K.

x

x

5

2000

KD

P

BS

Fusaichi Pegasus

Red Bullet

Commendable

x

x

x

2001

KD

P

BS

Monarchos

Point Given

Point Given

x

x

x

2002

KD

P

BS

War Emblem

War Emblem

Sarava

x

x

x

2003

KD

P

BS

Funny Cide

Funny Cide

Empire Maker

x

x

x

2004

KD

P

BS

Smarty Jones

Smarty Jones

Birdstone

x

x

x

2005

KD

P

BS

Giacomo

Afleet Alex

Afleet Alex

x

2

2

2006

KD

P

BS

Barbaro

Bernardini

Jazil

x

x

x

2007

KD

P

BS

Street Sense

Curlin

R's To Riches

1

x

x

2008

KD

P

BS

Big Brown

Big Brown

Da' Tara

x

x

x

2009

KD

P

BS

Mine T. Bird

Ra. Alexandra

Summer Bird

12

x

x

2010

KD

P

BS

Super Saver

Look'g At Lucky

Drosselmeyer

x

2

x

2011

KD

P

BS

An. Kingdom

Shackleford

Ruler On Ice

x

x

x

2012

KD

P

BS

I'll Have Another

I'll Have Another

Union Rags

x

x

2

2013

KD

P

BS

Orb

Orb

Palace Malice

x

x

x

2014

KD

P

BS

California Chrome

California Chrome

Tonalist

x

x

x

2015

KD

P

BS

Am. Pharoah

Am. Pharoah

Am. Pharoah

x

x

x
There's no single answer that can explain away some 30 years of futility, though it clearly reflects trends that have evolved in the last three decades and changed the profile of a successful Triple Crown runner. What now works in regards to getting promising horses good enough and fast enough to annex major 2-year-old stakes, has, for the vast majority of horses, seemingly become a detriment to success at three in longer and more demanding races.
"Most horses are not mature enough to handle a race like the Juvenile and then go on to be good at three," said Hall of Fame trainer Bill Mott, who has won nine Breeders' Cup races with 84 starters in the series but has saddled just three BC Juvenile runners, none of whom were victorious. "They need time between two and three because they can develop issues from their 2-year-old campaign. That's why you see horses going by the wayside in January, February or March of their 3-year-old campaign. They have run at two and cannot deal with the continual grind of training to make it to the Derby. It takes a very special horse to do all of that."
Bob Baffert trains such a special horse in American Pharoah, who was a champion at two last year, though he missed Breeders' Cup due to a foot injury. He, like Citation, Secretariat, Seattle Slew and Affirmed before him, was a juvenile champion prior to sweeping the Triple Crown. Yet they, like others who have thrived in major stakes at both two and three, have been the exceptions rather than the rule.
"A lot of it is timing," said Baffert, who owns three BC Juvenile victories, though none of those horses factor into his 12 wins in Triple Crown races. "The Breeders' Cup Juvenile is usually won by a precocious, speedy horse and then the other horses catch up with him."
It's that timing that has impacted not just the BC Juvenile but other prominent 2-year-old stakes for the last three decades. Saratoga's prestigious Hopeful Stakes, for example, has not been captured by a Kentucky Derby winner since Affirmed in 1977 and generally attracts the kind of horse who tends to peak well in advance of the first Saturday in May.
"It's hard to win the Kentucky Derby and it's hard to win the Breeders' Cup Juvenile," said seven-time Eclipse Award winning trainer Todd Pletcher, who won the BC Juvenile with Shanghai Bobby (2012) and Uncle Mo (2010), neither of whom ran a Triple Crown race. "I don't have a great explanation for why more of them don't go on. They are demanding races and anytime you run in demanding races they can take a toll. The lack of success by [BC Juvenile] winners is an interesting statistic to look at, but if you look at the other major 2-year-old stakes, you'll probably see the same thing."
It wasn't always that way.
For all of the injuries and flops at three that have nagged BC Juvenile winners, in the years prior to the race's inception solid 2-year-old form usually translated into continued success at three.
According to Turner, it was the advent of a seven-figure race for juveniles at the Breeders' Cup and the rich races and expanded purses that popped up after it that changed how horsemen trained their 2-year-olds.
Keep in mind, only a few months before the first Breeders' Cup, the Arlington Million became America's first $1 million race, and that in 1984 the richest of the Triple Crown races was the Derby at $712,400. The Derby, which was worth $2,178,800 this year, is currently the only one of three with a larger total purse than the BC Juvenile, which rose to $1.5 million in 2003 and its current $2 million in 2006.
"In the 1980s, $1 million was a lot of money," said Turner, who has been involved in racing since his days as a steeplechase rider in the 1950s. "When they put up a million-dollar race for 2-year-olds in 1984 that changed everybody's thinking right off the bat. It used be you wanted a Derby horse and you gave him time to mature and develop. But then everyone started seeing how that one race could pay all the bills for all of their 2-year-olds and everything went out the window. Forget the Derby for that horse or the Triple Crown. If you had a good 2-year-old, you wanted to win the Breeders' Cup and take the financial pressure off the owner, the trainer, the whole shooting match.
"You began to pull out all the stops to win the Breeders' Cup Juvenile. If you had a little knee or stifle problem, that was fine. You worked those things out and forgot about the long-range consequences. What happened, though, was that you ran through a bunch of really nice 2-year-olds who, if it wasn't for the money, you would have given them chance to mature and you would have had more horses ready for the Derby.
"It used to be all anyone would talk about is having a good Derby horse. But when the Breeders' Cup came around, people focused on winning the Breeders' Cup Juvenile because of the purse."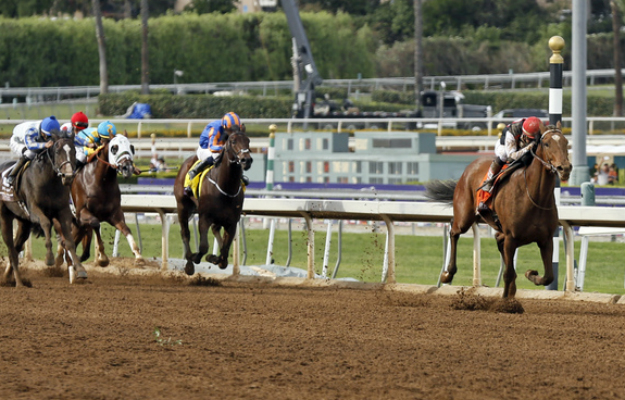 Turner also said pursuit of the huge purses encouraged some horsemen to use medications on their 2-year-olds that would start a clock ticking on a promising horse's career.
"When you look at how poorly [BC Juvenile winners] have done, it shows how much we over-medicated 2-year-olds to get the job done. We compromised their career as 3-year-olds. It's plain and simple.
"Trainers began to commit a cardinal sin, something in the past we understood you never, ever did with a 2-year-old, unless you didn't want it anymore. That was to put cortisone [a pain-killing, anti-inflammatory medication] in the joints. Once they did that, the chance of your campaigning that horse as a 3-year-old was compromised because you will not get many races out of them. You can do it a little more with older horses and get away with it, but when you do it with a 2-year-old, boom, you're ruining cartilage and you've destroyed his career right there.
"These demanding juvenile races can gut a horse and once you gut a 2-year-old you take something away from them mentally and they never quite give you that level of performance again. As a trainer, you should always try to avoid taking that away from a really young horse. Classic examples are Billy Mott and (the late) Allen Jerkens. They both wanted good 2-year-olds, but they would not sacrifice a good 2-year-old for any race. They just want to have a good 3-year-old and 4-year-old and that's how they operated."
Turner expressed hope that new national regulations adopted by states such as New York and California that limit the use of cortisone injections - a medical practice to relieve pain in a joint commonly known as "tapping" – and created enhanced protocols for reporting them will have a positive effect on young horses and their ability to have continued success at three.
"Going forward with these new rules, you'll see young horses will do better in the prep races and in the Triple Crown races than we've seen in a while," the 75-year-old Turner said. "Things are changing now, but there was a period when a number of trainers were putting cortisone in six to eight joints just to win a maiden race at Saratoga. The horse wins the race and everyone's happy, but you won't see it in the Triple Crown."
Turner also pointed out the difference in racing schedules in the pre-Breeders' Cup era. In the case of Seattle Slew, the only undefeated Triple Crown winner, he was able to give his star roughly a five-month break to prepare him for the grind of the Triple Crown.
"The horses that run in the Breeders' Cup get no time to rest and to grow and develop," said Angel Cordero Jr., whose illustrious riding career lasted from 1960 to 1992 and who now works as the agent for Hall of Fame jockey John Velasquez.
"Now you run in November, rest in December and by the end of January you're getting ready to run again. That's not rest. Years ago, you would run at Belmont in the early fall, and with no Breeders' Cup you would rest until next year so that a trainer could fix what was wrong with a horse. Now you don't have much time. There's a whole different way of doing things."
A great irony involves last year, when American Pharoah was a heavy favorite for the BC Juvenile, but was withdrawn from consideration less than a week before the race due to foot problems. Had he won the BC Juvenile en route to his Triple Crown sweep, he might have changed the perception of the race. Yet, with the advantage of hindsight, perhaps the crushing heartbreak felt last fall by Baffert and owner Ahmed Zayat paid a spectacular dividend in the spring.
"Missing the Breeders' Cup was completely a blessing in disguise," said Justin Zayat, Ahmed Zayat's son and racing manager for Zayat Stables. "You have to run your best to win the Breeders' Cup and it's tough for a horse to do that at two and keep going at three. We were obviously all disappointed when he couldn't run. At the time we thought he could be a Kentucky Derby horse, but we never thought he'd be a Triple Crown winner. It's crazy to think like that. But we knew patience is rewarded in this game and that, if we give him the time, he'll come back and hopefully be the same horse he was at two.
"God always has a plan and it worked out for us. Who knows what would have happened after that if we pushed him to the Breeders' Cup. It's a big win, but sometime you have to think about the future. If Zenyatta ran at two, who knows how good she would have been?"
Trainer Keith Desormeaux won the 2014 BC Juvenile in American Pharoah's absence with Texas Red, who exploded to a 6 1/2-length victory after finishing third behind the eventual Triple Crown winner in his final prep for the Breeders' Cup, the FrontRunner at Santa Anita. Desormeaux believes if fate had allowed American Pharoah to race in the BC Juvenile, the way the race unfolded might have changed the course of history.
"They might have cooked American Pharoah in the Breeders' Cup," said Desormeaux, who missed the Triple Crown with Texas Red after the colt developed a foot abscess early in the year. "It would have been interesting to find out. The half-mile was (45.66 seconds) and if he would have been on the lead that day he would have gotten beaten. No 2-year-old could sustain that pace for a mile and a sixteenth. It's impossible. That's a hypothetical, though.
"In general, if you're precocious enough to win the Juvenile, you're usually not the kind of horse that wants to go a mile and a quarter on the first Saturday in May. It takes a whole different animal to do each of them."
Of course, much like a Triple Crown sweep, as difficult as it may be, BC Juvenile stars have indeed prevailed in Triple Crown races and will no doubt do so once again the future.
Carl Nafzger, who trained 2006 BC Juvenile champ Street Sense, believes someone will match his horse's accomplishment and prove best in both the BC Juvenile and Kentucky Derby. Yet he says that future superstar will need to be a horse akin to Street Sense, who was still maturing, rather than peaking, when he defeated his BC Juvenile foes.
"How did I do it? I had a horse that was sound, good and he helped me do it because, although he had talent, he was a slow learner," Nafzger said. "He never finished off good. He would get near the lead and he would slack off. It never came together until the Breeders' Cup Juvenile. He was a horse that was coming on. Some 2-year-olds never get any better after the Breeders' Cup. They just stay where they are, but he was still maturing and making mistakes in races."
Nafzger also took an old-school approach in preparing Street Sense for the Triple Crown, giving him 4 ½ months of rest before his first start at three and just two 2007 preps prior to the Run for the Roses.
"A lot changed around the time the Breeders' Cup started," said Nafzger, who won the 1990 Kentucky Derby with Unbridled, a colt that did not start in the BC Juvenile. "The airplane came along and races became more competitive because, if you had a good horse, you took him where the big races and big money are.
"Wayne Lukas started that and he changed the game in a positive way more than anyone could have imagined by doing it. But that also changed attitudes. People got into wanting to win, win, win. People are more focused on the big win rather than developing a horse and giving him time to grow, and it's hard to keep a horse at a 110 percent every time."
Nafzger said timing also played in a role in Street Sense's Breeders' Cup triumph. Had the 2006 event been held somewhere other than at Churchill Downs, he might have skipped the race – a decision Mott can understand.
"If the Breeders' Cup happens to be in California or at an out of the way place, I wouldn't have any problem skipping it and running in a race like the Remsen," said Mott, who is primarily based in New York and Kentucky.
Nafzger added that the system in place for determining the field of 20 for the Kentucky Derby worked to his horse's advantage in 2007 since it was based on graded stakes earnings and the Breeders' Cup victory assured Street Sense a spot in the field. The 74-year-old trainer said the points system currently in place works against successful 2-year-olds. Though the situation has improved this year, when the Breeders' Cup Juvenile was bumped from 10 to 20 points in the chase for Kentucky Derby points, Nafzger believes a horse good enough to win the BC Juvenile should receive a better reward and be given an automatic spot in the starting gate on the first Saturday in May.
"I think that's the biggest mistake in the points system," Nafzger said. "There's a possibility if you win the Derby, but don't win a race at three you're not going to the Derby. I was in after the Juvenile. I didn't have to prove anything anymore. That's a great relief. You don't have to train for the Derby, you can let the horse take you to the Derby. I think it should be an automatic spot like those Breeders' Cup Win and You're In races. I would want the Juvenile winner and 2-year-old champ in the Derby field."
It's against this backdrop of a gloomy future that a full field of 2-year-olds is expected to be on hand at Keeneland on Saturday to contest the 32nd edition of the BC Juvenile, with each owner and trainer hoping their horse will mimic Street Sense or Timber Country and use the G1 stakes as a stepping stone to greater fame at fortune at three.
Yet history shows, with that miniscule .022 batting average through 93 swings at a home run in a Triple Crown race, if you win the Breeders' Cup Juvenile, you're more likely to wind up like Tasso (1985) or New Year's Day (2013) and be forgotten by the first Saturday in May.
It is surely a dissatisfying long-term outlook, but it's the immediate dividends that makes the race such a popular destination even with its dour Triple Crown history.
"I believe you have to have a 'take it as comes' theory," Pletcher said. "If you have a 2-year-old who is doing well and is ready to run, it would be foolish not to run in the Breeders' Cup because you think things are going to be better six months from now. We all know the things that can happen overnight, much less in six months. What's so wrong with a $2 million purse?"
Nothing at all … unless you want to win the Kentucky Derby.