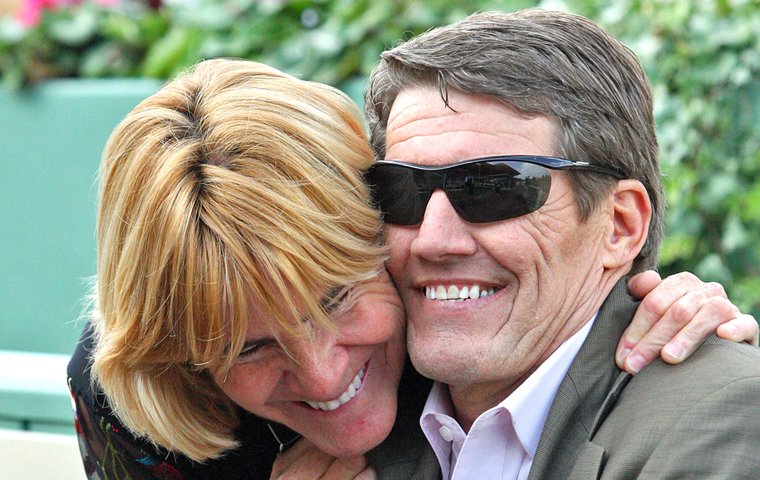 Six-time Eclipse Award winner Barbara Livingston is the chief photographer for the Daily Racing Form. She has been photographing horses since 1971, and has captured some of the game's greatest and most intimate moments. Through her photography and journalism, Livingston can be considered an historian of the sport.

Who do you think is the most important figure in world racing history?
I'm not really versed in international things. I am also not a people person, I'm a horse person. I will go with a horse, and I realize he's an American horse, but I believe his international importance is off the charts.
I would say Lexington (1850-1875) because of his influence on the breed here and around the world – Japanese runners and English runners - and his stranglehold in breeding all those years. I believe he was 16 times the leading sire in the country (14 consecutively).
He was a horse important enough that his bones are on display at the Kentucky Horse Park, on loan from the Smithsonian. They still make someone like me stare at them in wonder, to try to picture him in his lifetime, but I can't. I only picture him as an historic painting and as the ultimate example of importance to the breed.
His impact on the breed was incredible, he gave people things to dream about at the time. I just think the impact he had is something we can't even fathom. As important as I think he was, I bet he was even more important in reality.
Which is your favorite venue and race?
My favorite venue is Hialeah Park, because it's so magnificent. It's like an artist's palette; every place you go looks like it was created for artists and lovers, and I love that.
My favorite race is any relaxing 2-year-old race at Saratoga on a week day, where the crowd isn't rabid but people are excited to see a fresh face and the possibility that comes with that.
What is your fondest memory in racing?
For me a fondest memory would be being there to watch Om win the Grade 3 Thunder Road Stakes at Santa Anita (February 10, 2018). I was there with my beau, Dan Hendricks (then Om's trainer). The amount of work he put into getting the horse to that point, and the joy on his face afterwards … he's not a person who shows joy easily, and he's not a person that usually accepts congratulations. To see him that happy made me measurably more happy, after all the screaming from the race was done. There are things more important, but that moment made me feel like, 'This is a good day.'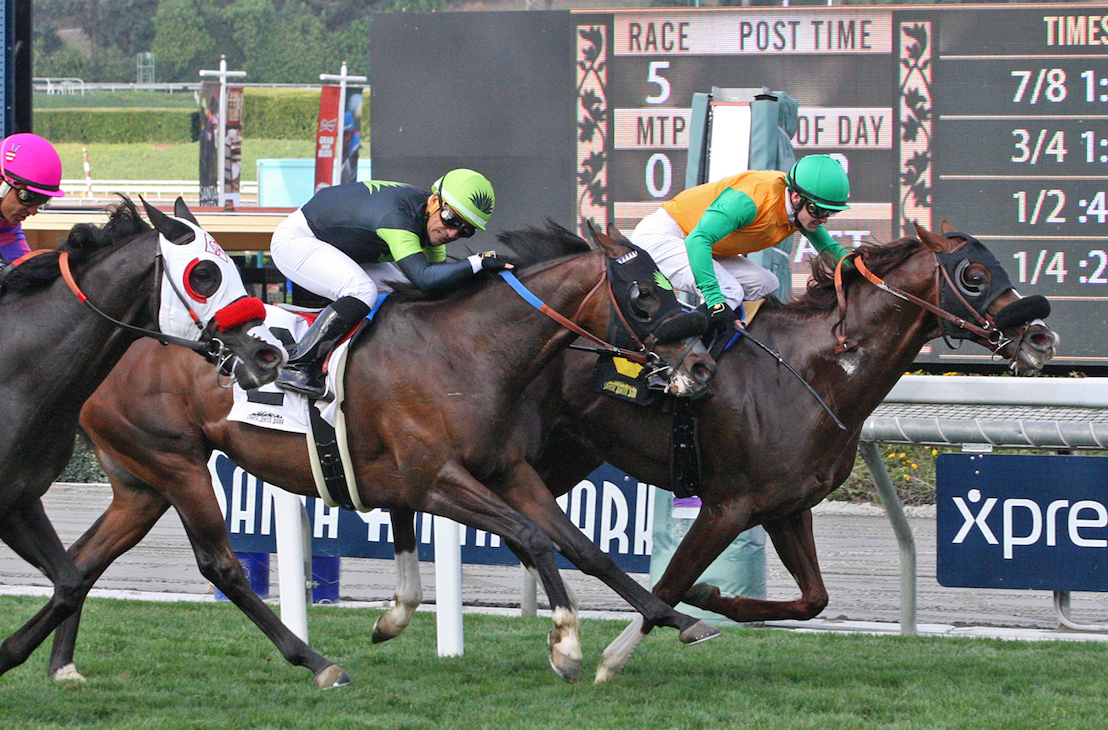 What do you see as the biggest challenge racing faces today?
That's a no brainer: showing the outside world not only how much we love our horses, but that we take the responsibility seriously to keep them safe, loved, and healthy.
It's easy to say we love our horses, and we do love our horses, but we need to do better, showing that we don't consider them just animals participating for us to profit. We live for them, we live to do better by them, and I want the world to realize how much myriad thousands of us care, deeply and often quietly.
Often people don't know the things we do to protect horses, and keep up with them, and make sure they land in a good spot, and are healthy when they go to sleep at night … I wish more people knew that. I want to show the steps we are taking to make it safer, and that we do love our equine athletes. We really are trying to do the right thing.
If you could change one thing in racing, what would it be?
This is a flashpoint for people, but I personally am disgusted when I see heavy whip use. It horrifies me, let alone what I think horses feel. To me, it's inexcusable that we continue it as we do. Some tracks are taking steps to modify use. Countless accidents and disqualifications are caused by horses veering in and out from the stick, and they are things we don't need to see happen in the future.