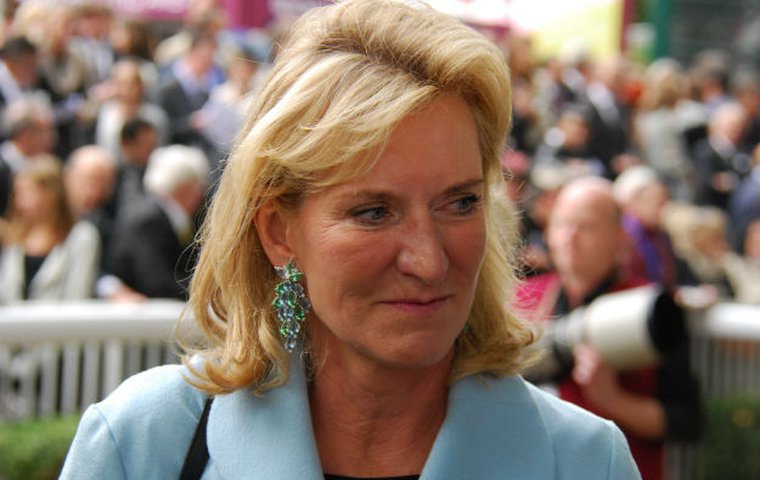 It was a dream come true, a moment she'd begun to think may never happen, when owner Barbara Keller finally tasted G1 success for the first time in August.

After her 5-year-old mare Odeliz swept to a pillar-to-post victory in the G1 Prix Jean Romanet at Deauville, Swiss businesswoman Keller's Twitter comment said it all: "I am still floating on air and thanks to everybody for all those wonderful kind messages of congratulations."
And it was to get even better. Odeliz and jockey Adrie de Vries followed up just two months later with another G1 victory - in the Premio Longines Tesio at Capannelle, Rome, again over her favoured 2,000 metres.
These triumphs represented a culmination of not only 15 years' hard work buying racehorses under a deliberate and careful strategy, but also of a lifelong passion going back to her school years.
Currently Barbara Keller has horses with trainers in England, Ireland, France, Germany and Australia.
"I have an independent source of income to pay for my interest in buying race horses," said Keller. "I like buying proven horses on the track, especially fillies, and I work with Alastair Donald, from Sackville Donald, one of the most successful bloodstock agents for buying horses in training. But I am less interested in breeding.
The formula for picking potential purchases
"[We work out what prices we're prepared to pay] from racing performances, pedigree and conformation," she said. "Alastair Donald and I discuss the racing performance and price range for a particular horse I may be interested in. Odeliz is a mare of a lifetime and they don't come any more genuine than her - or as sound as she is.
"Presently things are going very well, but I certainly have paid into the kitty for a very long time, though I've always still enjoyed racing enormously."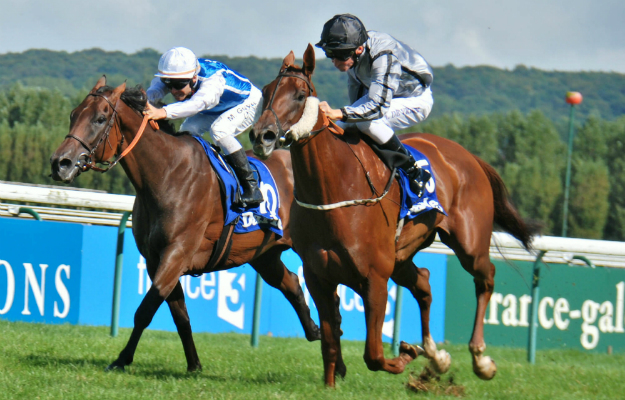 Odeliz (right) winning the Prix Jean Romanet at Deauville in August from Bawina. Photo: John Gilmore
Consistent Odeliz - trained by Karl Burke at Middleham in Yorkshire and placed 20 times in 23 races - will be one of the main attractions on offer at Tattersalls Broodmare sale next month.
Keller doesn't breed from her racehorses. "Odeliz has done everything, giving me my first Group 1 winner, and is now ready to go to stud - as she will be six next year. I love travelling with my horses - there are so many top international races around the world. It's a fantastic privilege to have a horse good enough to compete in these races and hopefully this will continue in the future."
The daughter of Falco was bought privately in March 2014 after finishing second in a G3 at the Curragh. Keller previously had good success with all-weather specialist Dansant, who won a few good races, including one at listed level, when trained by Gerard Butler in Newmarket.
Hopes of finding a successor to Odeliz in the immediate future may rest with two promising fillies she has invested in: 3-year-old Blond Me, trained by Andrew Balding, a close second in a G2 at Belmont Park on September 12; and the Karl Burke-trained 2-year-old Katie's Diamond, in whom she has a 50-50 share with Qatar Racing. Katie's Diamond won a listed race at Newmarket, was third in a G3 at Deauville, and was a close-up fifth to Ballydoyle in the G1 Prix Marcel Boussac at Longchamp on Arc day in October.
A 14-year-old girl's first brush with racing
Barbara Keller had no family background in racing when she was growing up in Zurich and St Moritz, but her love of horses was soon evident. She joined a riding school and worked in racing stables as a teenager, and that was when the seeds were sown for an extraordinary journey that took her round the world learning about racehorses and ultimately into ownership.
"With no pony clubs existing in Switzerland, I first joined a local riding school as a young girl," she said. "At 14, I was riding out racehorses before school and at weekends with many-times Swiss champion trainer Hans Woop.
Regular riding out as a young student in London
"I then went to boarding school in England to do my A-levels and then studied Politics and Modern History in London. While I was studying in London, I rode out for trainer Brian Swift a few times a week, but I didn't finish my studies due to my racing and other interests."
Keller was soon on the move again and, through the late John Corbett at Heron Bloodstock, became the first European woman to get a stable job in Australia with the legendary Bart Cummings, who died this summer. "I was basically grooming, riding and seeing as much as I could, learning about being patient, persistence and hard work," said Keller.
Working for Bart Cummings in Australia
But training racehorses on a racetrack in Australia is a lot different from the general European system, where the animals are stabled and trained away from the course. "Australian racehorses are pre-trainedon spelling farms, then enter the racing stable for a certain time and race during a carnival meeting, where they are training daily on the racetrack," she said.
"Nowadays very few trainers have their own stables both at Randwick and Flemington like Gai Waterhouse does. Anthony Cummings [Bart's son], for example, rents his boxes from the racetracks, (both at Randwick and Flemington) and therefore can only have so many boxes at each place."
Keller added: "After a certain campaign, the horses go away and to spell and be prepared again. Australian racing is 12 months a year and there is always a carnival in some part of the country."
There are other notable differences in training methods, of course. "I have also learnt that there are many different ways to train a stayer - including running them in six-furlong races," she said.
The Ireland years
Next stop for Keller was Ireland - thanks for a meeting with famous Irish vet Stan Cosgrove.
"I have always been extremely interested in veterinary science and, during my time with BartCummings, spent every day going round with the vet," said Keller. "I was fortunate enough to meet up with Stan Cosgrove, who offered me a job at Troytown veterinary hospital in Kildare."
She added: "I loved working there and everything to do with the vet side of racing and was responsible for administering the daily veterinary care to the horses in the hospital (after surgery and preparing horses for surgery). I also accompanied Stan Cosgrove on his visits to the leading Irish studs on a regular basis. I stayed at Troytown for one full season."
Keller lived in Ireland during the 1980s and early 1990s - where her marriage to the late Patrick Clarke, of Cleaboy Stud in County Westmeath, changed the course of her life once again - she became involved in breeding and ran the stud for many years.
"At the time, Cleaboy Stud was an international Thoroughbred stud, standing stallions with its own broodmare band and selling yearlings," she said. "We boarded all the bloodstock of Prince Ahmed Salman in Europe, as well as mares of Italian clients. We stood stallions like Runnett, Sandhurst Prince, Hays, Orchestra and others, with Clearboy producing plenty of winners but no real stars during this period."
All this experience gave Keller one firm belief: "Overall, Irish and English racing is the best in the world, and horses that can win Group races in these countries are mostly better than their equivalent anywhere else."
Back to Switzerland - and the 'white turf' of St Moritz
Keller returned to Switzerland in the 90s, moving to St Moritz and spending the next 10 years from 1997 to 2008 working during the winter for the St Moritz White Turf Board ["white turf" because the racing is on a frozen lake] in an unpaid capacity.
"I was asked by the chairman to look after international relations and to improve the appeal of the annual three days of racing on the frozen lake in February," she said. "During my 10 years on the board of White Turf, we managed to get the winter meeting at St Moritz known worldwide, bringing racing personalities and celebrities from all corners of the globe (with or without runners) and generally making it the most important annual sporting event held at St Moritz."
Keller was also involved in twinning the White Turf with Newmarket racecourse in England. "It was quite an achievement for a Swiss track on a frozen lake to be a partner with the English home of racing," she said. "Sadly the partnership doesn't exist any more, neither does my own position, which above all took up plenty of time during the winter, and after 10 years in the job my domicile changed - as did the CEO of White Turf."
The winter White Turf meeting is held on three Sundays in February with more than 30,000 spectators there each day watching a mixture of flat racing, trotting and Ski-Joring races (when a driver on skis is pulled by a horse).
More than 500,000 Swiss francs ($490,000) in prize money was on offer at the 2015 meet for the three Sundays, and the event at its beautiful picture-postcard setting now regularly attracts good quality horses from Britain, France, Germany and Italy. As Barbara Keller said: "It's a little more attractive than standing at Lingfield racecourse on a rainy Tuesday night."
Running a stud farm - but not for racehorses
Keller's main role nowadays is as chairman of the Swiss branch of "Right To Play", the global organisation that "uses play to educate and empower children and youth to overcome the effects of poverty, conflict and disease in disadvantaged communities around the world".
"First started in 2000, the national offices of www.righttoplay.com are responsible for fundraising and building awareness for the Right To Play sport for development and peace in general," said Keller.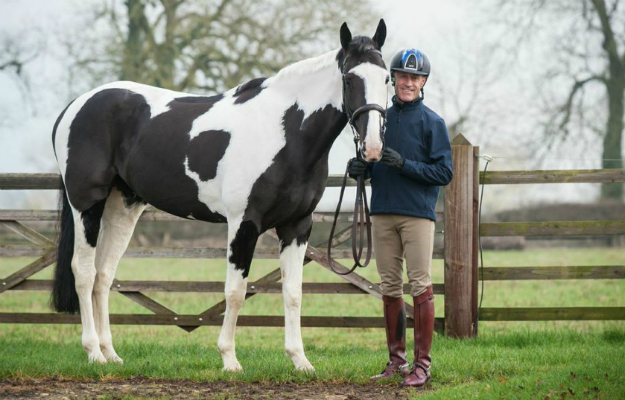 "Since 2004, I have been been responsible for building up the Swiss branch, which within a few years has become one of the leading fundraising countries of Right To Play International. The organisation now has over one million children and youths in regular programs and is promoted by over 350 famous international athletes."
Barbara Keller's other day job is running a stud farm near Zurich - not for Thoroughbreds, but for coloured sport horses - and there's a link there with Right To Play too.
"Australian Andrew Hoy, the three-time Olympic Gold Medallist in Three-Day Eventing, is competing internationally on my coloured horse Jack Sparrow as well as on another Three-Day Event horse, The Blue Frontier," said Keller. Jack Sparrow and Andrew Hoy are Right To Play ambassadors, and the horse competes as Right To Play Jack Sparrow.
Keller said she is often asked: "You own racehorses, are in charge of a stud farm, have a very rewarding full-time job securing funding to help disadvantaged children worldwide through "Right To Play," which would appear to give you very little free time available. How do you manage to organise everything?"
Her answer: "Go to bed early and get up early."