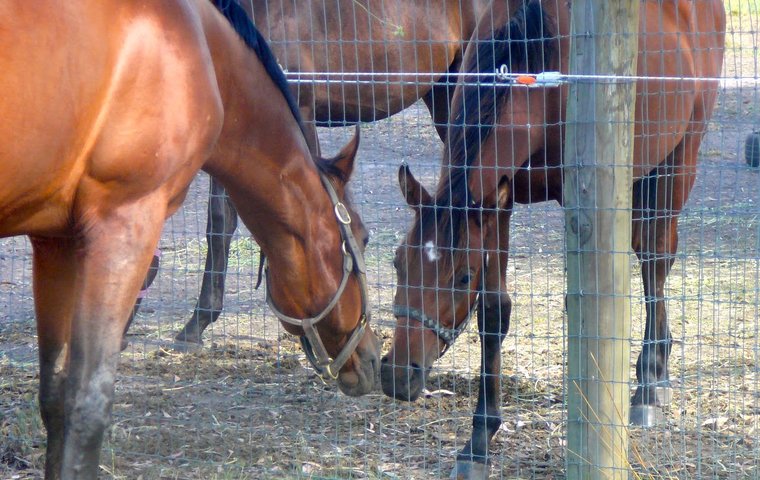 The 23-year-old bay stallion stretches his neck over the fence in order to reach a couple of yearling colts in the next paddock. The trio have formed an unexpected friendship; the old man and the upstarts.

In the summer haze they stick close, taking in turns giving each other a scratch.
He has made a long journey this stallion, one that began in Kentucky back in 1996; the horse who would be named Golden Snake born at Sheikh Maktoum's Gainsborough Farm on April 18 that year.
From there, the son of the great Danzig made his way to the UK, placed under the care of Barry Hills. It was for that Lambourn-based stable that he made his debut at Newbury in August 1998, catching the eye with a good finish to run fifth over seven furlongs.
On the strength of that run, sent out favourite and upped to a mile at Doncaster a month later, Golden Snake overcame trouble in running to secure his maiden success. He was subsequently put aside with a view to a black-type campaign.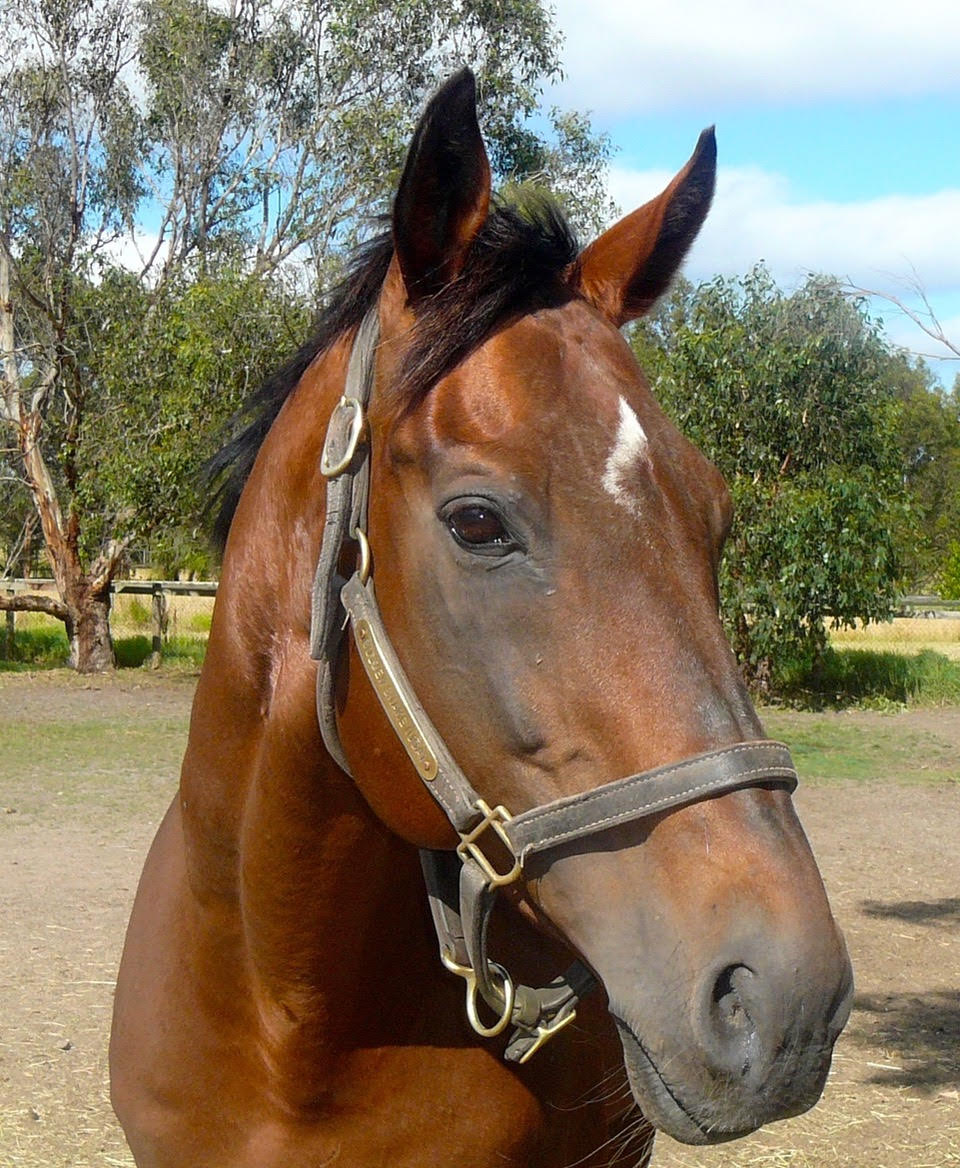 Resuming at Newmarket the following April, Golden Snake immediately proved himself up to that level, first up proving too strong for his rivals in the listed Feilden Stakes. Not having the best of luck when second in the G2 Dante Stakes at York next time out, he soon atoned with a gutsy victory in the G1 Prix Jean Prat at Chantilly.
Golden Snake was next seen tiring from the lead in the G1 Juddmonte International won by Royal Anthem, and he was again below his best when unplaced in the G1 Champion Stakes at Newmarket.
Subsequently retired to the National Stud, Golden Snake failed to excite breeders and was placed back into work, this time with John Dunlop. The G1 Tattersalls Gold Cup at The Curragh was chosen as his first assignment, and his fourth behind odds-on favourite Montjeu was encouraging enough for an international campaign to be planned.
And so Golden Snake increased his frequent flyer points, finishing fifth in the G3 La Coupe de Maisons-Laffitte (France), winning the G1 Preis von Europa (Germany) and the G1 Gran Premio de Jockey Club (Italy) before ruining his G1 Japan Cup chances by pulling hard throughout.
Back from a spell, he was again in G1 form, getting clear a furlong out in the Prix Ganay at Longchamp, winning by three lengths. A defeat came next for Golden Snake, but his effort to be beaten a mere neck after a stirring battle with Fantastic Light in the Tattersalls Gold Cup is fondly remembered by racegoers lucky enough to have been present.
The Prix de l'Arc de Triomphe looked a viable option for Golden Snake, but sadly during the running of the King George VI & Queen Elizabeth Stakes at Ascot, the handsome entire sustained a fracture to his near fore knee, his effort in retrospect to finish sixth behind Galileo and Fantastic Light a gallant one.
Jockey Pat Eddery was disappointed by the "sad news", describing his charge as "a brave, genuine horse with a wonderful temperament".
Golden Snake was retired for a second time to the National Stud, this time as the winner of six of his 15 starts with four of his successes at the elite level. Crowned champion French middle-distance horse, he raced in G1 races in six countries ... England, Japan, Ireland, France, Germany and Italy.
Blown away
Golden Snake ended up on the move as often during his stud career as he did while in training, in the Northern Hemisphere standing at the National Stud in England and Greentree Stud in Ireland - shuttling to Australia, where he called Lynden Park Stud in Victoria his home; when it closed down moving to nearby Bombora Downs and then to Ridgeview Park Stud. In the middle of all of this, there was a brief equine influenza-enforced stay at Windermere Farm in New South Wales.
During his time in Australia, he was managed by Julie Nairn (pictured), who quickly grew to love the regally bred son of the G1 mare Dubian, descendant of acclaimed matriarch Lady Juror and also dam of the five times G1 winner Sayyedati.
"The first day he stepped of the truck onto the farm was the first time I saw him in the flesh, and I was blown away by what a stunning looking horse he was; a very English type, a classic-looking stallion with a beautiful head," she said.
"And he had a lovely temperament - full of himself as any young stallion is - but he was pretty good with both female and male handlers. He was not aggressive, just full of bravado and he'd let all the other horses on the stud know when he was coming down for a cover. He was very vocal about it all."
Seventeen years later and Nairn is still rather smitten with Golden Snake. "I look at him every day, and even now I pinch myself thinking what a stunning horse he is to look at."
Retired from stud duties in 2017 having only ever served small books (siring six stakes winners including the G1 gallopers Gilded Venom in Australia and Quiza Quiza Quiza in Italy), Golden Snake made his last move of a busy life to Nairn's Tyabb property in Victoria in February last year.
Taking a while to settle in, Golden Snake was at first "quite rude and pushy when being fed".
"However, I remembered that, when he was at Lynden Park, he quite liked the stud's old pony, so I thought I would try to put the kids' old pony Blaze next to him. That really helped him settle in and, since then, he has been an easy horse to have around. He enjoys his time being spoilt rotten.
"He does not realise that he is 23. He is very happy and looks for his carrot treats everyday. He loves being a grandpa babysitter, and I am amazed at how nice he is to the yearling colts. You would expect a stallion to be aggressive towards the young ones but he is not.
"He has always liked the babies. He hangs around them or they hang near him and go to him for comfort when there is a storm - or fireworks, such as there was on New Year's Eve."
Nairn was concerned when Blaze died in late 2018 aged 30 as he had been Golden Snake's "best mate".
"He was upset and he has missed him, but the young ones seem to have bucked him up. He is a horse who just loves the company of other horses."
Plenty of friends
Even horses who snub him - such as Charlie, who was placed in the paddock next to Golden Snake while enjoying a spell. "Golden Snake wanted to tell Charlie who was boss, but Charlie just could not give a damn and he just ignored him."
But Golden Snake persisted ... "and in the end they came to agreement and then I was seeing them stand side by side."
Rather apt seeming Charlie, who races as Bonfire Gold, is a son of Golden Snake!
There has been another not so keen on Golden Snake's presence, Nairn's Warmblood gelding Buster, who previously considered himself "the stud of the place".
"He is scared of Golden Snake and Golden Snake knows it! I tried putting them next to each other for company, but he would not go anywhere near him."
But still Golden Snake has plenty of friends and, aside of his love of their company, is also rather fond of his tucker. "The more carrots you give, the more sookie and attentive he is!
"And he loves a brush and a scratch, though he is old toad to drench [deworm]. He knows all the tricks in the book and hurls the drench out of my hand. But he is great to catch so long as I have a carrot and he knows when to stand still to get his rugs on when a storm is coming.
"He did at first like to test the water every now and then, getting a sneaky nip or two in, but, since his pony friend passed on, he has stopped being so nippy and we have come to a nice agreement and he loves it when I rub his face."
Time enjoyed by Nairn - and by Golden Snake!