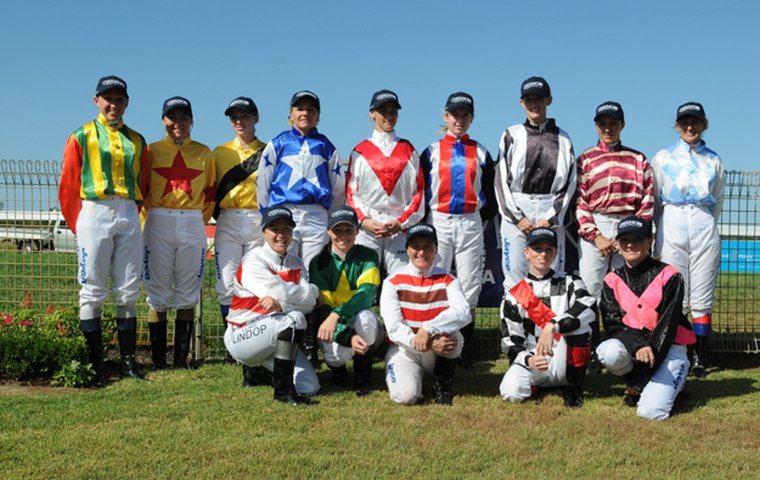 Financial stability is often a top-of-the-list concern for expecting mothers. But what happens to female jockeys when they decide to start a family? In Australia, Gretchen Kijak investigates why women riders are exempt from a nationwide financial package that was designed to support Australian women after childbirth.

If passion for race riding is "in the blood," it might explain so many of the father-son (and some daughter) jockey combinations that exist in racing around the world. In Australia, Glyn and Chad Schofield compete in the same top-shelf contests, and examples past and present span the globe - Aidan and Joseph O'Brien, Alex and Austin Solis, Ted and Ruby Walsh, Robbie, Jacqueline, and Dylan Davis. But with a high flow of female riders into the ranks of modern racing, particularly in Australasia, are things about to change? Can we look forward to a few mother-son and mother-daughter combinations in years to come, or is it not as straightforward as that?
"Starting a family is a big decision for any woman, but it is particularly difficult for elite sportswomen," said Bernadette Cooper, a commentator for Australia's Sky Racing channel, but also a mother and retired jockey who rode at the highest level. "Women jockeys have made enormous ground in the last three decades, entrenching themselves in a male-dominated sport, and it's a real 'dog-eat-dog' profession. They've worked hard to develop good relationships that take years to establish, and often the fear of being replaced [during maternity leave] is enough to deter them [from having children]."
In Australia, mothers are entitled to financial assistance after childbirth in the form of the Paid Parental Leave (PPL) scheme, which was introduced in 2011. Women eligible are paid for 18 weeks at or around the time of childbirth, at the national minimum wage – currently AUD$622.10 per week before tax. In total, the scheme is worth just more than AUD$11,000 to a mother who stops working to have a baby.
However, to be eligible, a woman must be the primary carer of the child, and have an annual income of no more than AUD$150,000. She also must have worked at least one day per week for at least 10 of the 13 months before childbirth. At the last calculation, there were around 100,000 Australian recipients of PPL per year. But it is almost impossible for a professional female rider to qualify.
Australian racing safety regulations stipulate that a jockey cannot ride professionally after their first trimester (the first three months of a pregnancy). It means that a female rider not only surrenders her regular income for the remaining six months of her pregnancy; she is also excluded from the financial aid package that was set up to assist maternity-leave mothers.
Without the PPL, Cooper said she was concerned that there is pressure on mothers to return to the saddle earlier than they would like to, or earlier than they should after childbirth.
"The first 12 months is vital mother-baby time, and women jockeys should be compensated with PPL so they can meet all of their baby's needs," she said. "Imagine trying to breastfeed a baby between races because you couldn't afford to give up the ride. It's not good enough. Women often make up 60 percent of new apprentices, while 20 years ago that figure was probably 10 percent. So in a nutshell, officials need to take stock, and acknowledge the important contribution that women are making to the industry now, and into the future."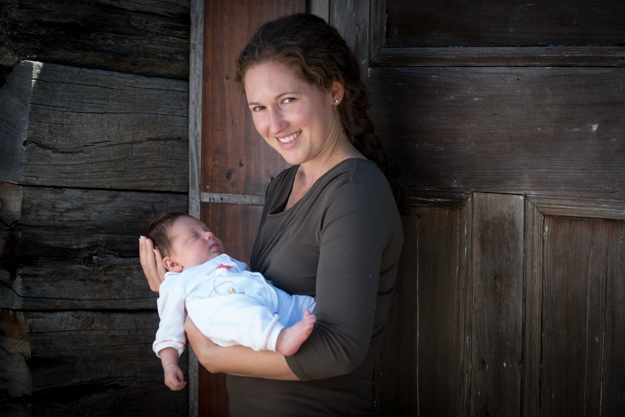 It's an issue that the Australian Jockeys Association (AJA) has been chipping away at for a number of years. In 2013, the organization recruited Victorian rider Talia Rodder, already a mother to son Matan, to get involved in its campaign for jockey eligibility for PPL. Paul Innes, CEO of the AJA, along with Des O'Keeffe, general manager of the AJA, went with Rodder to Canberra in November 2013 to meet with the then Minister for Social Services Kevin Andrews. Rodder blogged about the meeting for the AJA.
"We all know that money would make a big difference in surviving financially with a baby," she wrote. "[Kevin Andrews's] message to jockeys was that he will find a way to amend the rules of PPL so that jockeys can access it. It won't happen straight away, but it will happen. This will make a great difference to me, and to the growing number of women jockeys."
Sixteen months later, Rodder recalled the meeting.
"We left there hopeful," she said. "The minister gave us a commitment to find a way to resolve the issue."
So where does it stand today?
"Kevin Andrews was understanding and sympathetic, but he has since moved to the defense portfolio, and there is a new social services minister," Innes said.
Matters were further complicated when Prime Minister Tony Abbott proposed a new PPL scheme before the senate, which has since been shelved.
"Having shelved the new PPL model may actually help," Innes said. "We are hoping it might make it easier for the government to move forward as it's not new legislation. The fact that they have had to withdraw the new policy has brought us back to what is legally already in place."
The AJA has a strategic plan to get jockeys back on the PPL radar, and the first step is to secure a meeting with the new minister, Scott Morrison. With Andrews' exit, the AJA lost many of their department contacts in social services.
"It won't be easy," Paul continued. "It's a bit disappointing to have to start afresh, but we are still hopeful. We will push forward as hard as we can. It's full steam ahead from the AJA's point of view."
Meanwhile, Rodder remains a point person for female jockeys on the PPL issue.
"I get phone calls from girls who are pregnant, asking what is happening with the entitlement. The government has really disappointed us. I hope that by the time I have my next child, the PPL scheme will be in place, because clearly we need to pursue it.