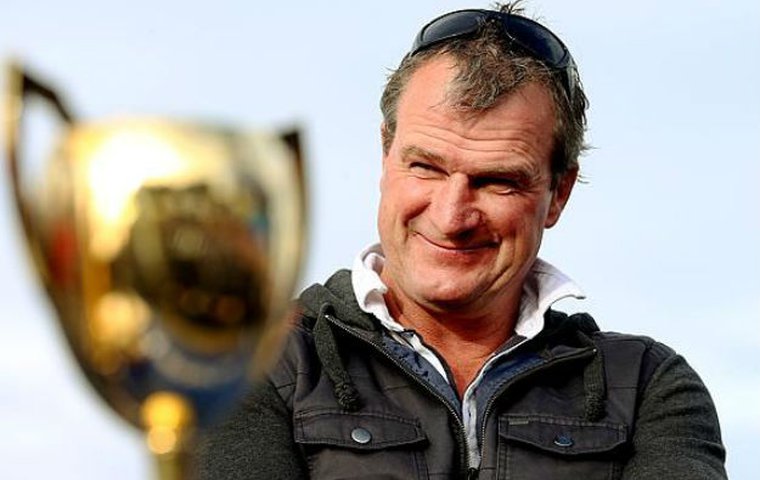 Just three days from one of its biggest occasions, Australian racing continues to deal with the fallout after more than four years of scandals and inquiries involving some of its most prominent figures. Shane McNally reports.

The four-year ban of leading trainer Darren Weir for the possession of electronic shock devices (jiggers) is the latest in a string of Australian racing scandals to send authorities into damage control. It comes less than a year after several Caulfield trainers were given life bans for the use of performance-enhancing drugs, which came on top of an ongoing saga into the use of cobalt by some of Melbourne's leading stables.
Australian racing should be basking in the accomplishments of world champion wonder mare Winx as she chases her 33rd straight win in her racetrack farewell in the Queen Elizabeth Stakes on the second and final day of The Championships at Randwick in Sydney on Saturday (April 13). Instead, the industry continues to make news headlines for all the wrong reasons.
The Weir ban was the biggest shock of them all though.
The one-time knockabout bush trainer went on to become a racing juggernaut with more than 500 horses in his care and was part of the Prince Of Penzance fairytale as Michelle Payne became the first woman to ride a Melbourne Cup winner. He was leading the Melbourne and Victorian trainers' premierships, was the winningest trainer in the country and was generally regarded as a feel-good racing story.
Cruel treatment
It sent shockwaves through every part of the industry when police made a January 30 dawn raid on Weir's Warrnambool and Ballarat stables in regional Victoria. More than another story of a stable trying to gain an unfair advantage, this was one of greater significance to the general public, as animal welfare groups and the media focused on the cruel treatment of racehorses. When Weir did not contest charges and was banned for four years, some of Australia's best horses including Humidor, Gailo Chop, Nature Strip and Verry Elleegant needed a new home and were dispersed to more than 60 different stables across four states.
As the Weir story gathered momentum in February, leading Queensland trainer Ben Currie was also suspended for breaching more than 30 rules of racing, including the use of a jigger. He was subsequently granted a stay of proceedings pending an internal review, which is expected to be completed by the end of April.
Last year, Aquanita Racing was found to have administered a regime of systematic doping known as 'topping up' of horses, many of which won major races on the Australian calendar. Prominent trainer Robert Smerdon and Greg and Denise Nelligan were given life bans for administering endurance-enhancing bicarb doping treatment to horses just before they raced. Racing Victoria issued a statement, describing it as a "long-running systematic conspiracy to try and obtain an unfair advantage in well over 100 races in seven years".
Also last year, South Australian trainers Niki O'Shea and Ashton Downing were disqualified for five and two years respectively for "raceday treatment and conduct intended to corrupt the outcome of a race".
Racing Victoria chief executive Giles Thompson says the industry is not shying away from the serious offenses to have impacted Melbourne racing in recent years.
"Whilst as an industry we would prefer to be talking about the many positive initiatives being undertaken across racing in our state, it is important for the sport's long-term health and viability that we prioritise integrity and equine welfare," he says. "Whilst the Aquanita and Darren Weir cases have produced negative headlines, they have equally built faith in our sport and shown racing's willingness to tackle any integrity issues head-on so that owners, trainers, jockeys and punters can have faith that they are competing on a level playing field. In many ways these events represent short-term pain for long-term gain.
"The sport is always bigger than the individual. Our integrity team will continue to investigate and, where required, prosecute individuals who breach the rules, no matter their standing within the industry.
"Thoroughbred racing in Victoria boasts one of the leading integrity units in Australian sport and it's thanks to the hard work of this team that we are able to detect, investigate and ultimately prosecute those who breach the rules. Maintaining the integrity of our industry requires us to make difficult decisions which are critical if we are to preserve the credibility and reputation of the sport."
Cobalt cases
Thompson says the Weir case created its own negative issues not just because of a breach of the Rules of Racing but because it represented potential cruelty to horses. At a time when animal welfare groups and the anti-racing lobby pickets major race meetings, this was the last thing racing needed.
"While there are some groups that will never support racing, it is important for the broader community that we are seen to be taking the welfare of our equine athletes seriously," Thompson adds. "Racing Victoria has a strong working relationship with RSPCA Victoria and we liaise regularly in relation to the development and delivery of our equine welfare strategic plan. Initiatives such as our Off The Track Program to promote retired racehorses demonstrate publicly the importance of the horse to our sport."
Back up three years and the use of cobalt, a chemical element said to boost blood and improve endurance, was the big story – not just because of its use but rather who was found guilty of using it.
The man who trained the immortal, unbeaten Black Caviar, Peter Moody, was found guilty and suspended. Top trainers Mark Kavanagh, who prepared 2009 Melbourne Cup winner Shocking, and Danny O'Brien were banned.
The bans were subsequently overturned by the Victorian Civil and Administrative Tribunal (VCAT), which found Racing Victoria had substantially departed from proper cobalt testing procedures between April 2014 and August 2015. On appeal by RV, they were later fined A$8,000 and A$4,000 respectively for presenting their horses with the cobalt in their system. Veterinarian Dr Tom Brennan was found to have administered the substance without their knowledge.
The verdict, which found Moody guilty of unintentionally administering Lidari with "excessive levels" of cobalt in 2014, was a game-changer for Melbourne racing. Moody was so incensed at the verdict that he immediately handed in his licence and hasn't trained since.
The cobalt saga continued to claim more licenses into 2018, with Stawell partnership Terry and Karina O'Sullivan banned for 12 months for elevated readings dating back to 2015. They were among four stables charged last year with a total of 19 offences.
The cobalt issue has been a difficult one for authorities and trainers alike because of the nature of the infringements. Many trainers have argued they were unaware how such levels of cobalt, a naturally-occurring substance, got into their horses' system. Sydney trainer Sam Kavanagh was banned for nine years in 2015 but had the verdict overturned by the NSW Supreme Court in February this year and the matter is now with Racing NSW as to when he will be able to resume his training career.
'Horrifying stuff'
Renowned race caller Greg Miles, who retired in 2017 after more than 30 years in the game, is appalled at the brazen nature of recent offences but believes Australian racing will rise about the turmoil.
"I've never seen someone who rose to prominence so quickly fall so disgracefully," he says of the Darren Weir case. "Most of the top trainers have made errors, the Hayes camp a notable exception, but nothing like this. It's so deceitful. I don't know how you can go to the track and look your fellow trainers in the eye knowing you have a complete unfair advantage.
"There's still a police investigation into this case so there could be a lot more to come. It's horrifying stuff. I thought last year, when Smerdon was tubing them half an hour before the race, that was about as brazen as you could get. But this latest situation beggars belief in this day and age.
"I think a lot of trainers are pleased this has come out. He was winning every second race and trainers were wondering how they could get their horse so right and have something just race past them. I think many trainers have breathed a sigh of relief."
Image problem
While Miles believes the recent incidents have not affected the way the average racegoer views the sport, he acknowledged they have created an image problem beyond the industry.
"I cringe at some people's attitudes towards racing as a cruel industry, and we know it's based on ignorance, but this doesn't help," he says. "I always say 'go to a racing stable and see how well the horses are treated and loved', but, when this happens, it stabs a massive hole in your argument."
The turmoil comes at a time when Australian racing is competing for sponsorship against an expanding entertainment base. Emirates ended its 15-year sponsorship of the Melbourne Cup last year. Longines has withdrawn from potential sponsorships campaigns and Crown Casino and retail chain Myer have recently ended lucrative contracts with the Victoria Racing Club. Replacing sponsors of this magnitude becomes a major concern in the current climate.
"I think it will be harder to sell the narrative to sponsors when these sorts of things happen," Miles says. "This has been a major stab in the heart to racing, but we'll get past it and come out stronger."