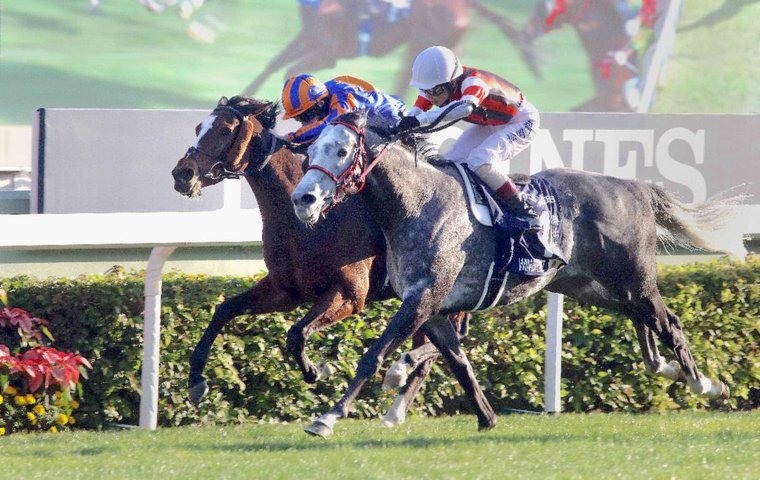 Just when you think Hong Kong cannot surprise any more, it turns around and stuns you. Today, the lowest ever International Races crowd attended the showcase fixture yet turnover on the ten-race card was up on last year.

While an estimated 200,000 pro-democracy protesters marched on the streets of Hong Kong Island, a total crowd of 27,965 went to the racecourse (3,000 of those were at the simulcast at Happy Valley) while betting turnover went through the roof at US$176.4 million (HK$1.376 billion).
Crowds of 60,000 plus have been commonplace in recent years, so while visitors to the track dropped dramatically, clearly interest in the meeting was as high as ever, and people bet from home online.
The build-up to the prestige raceday had been deliberately low-key, with officials working around the clock on security issues through intelligence sources.
Winfried Englebrecht-Bresges, the Hong Kong Jockey Club's chief executive, was surprised by the amount bet in the special circumstances surrounding the meeting as the civil unrest completed its sixth month. "We could not have expected turnover like we had today," he said.
"But today was not about turnover. It was about the sport and also how it showed the resilience of Hong Kong racing, and the excellence of the Hong Kong Jockey Club. It is a day to celebrate because, despite a lot of challenges, we have staged something that I don't think many organisations in the world could have done."
He went on to say that safety for racegoers and staff was paramount. He reported that up to 100 buses were on standby to be deployed should there have been problems in getting people to their homes.
All the pre-meeting discussion had been about Japan's Almond Eye, who then defected at the 11th hour, much to the disappointment of locals. Still, Japan went on to dominate the big day, winning three of the four International Races — Glory Vase was quite brilliant in taking the Vase, Admire Mars looked different class in winning the Mile, while Win Bright followed on from his QEII win in April to land the Cup.
To make it an all-Asia sweep-up, champion Hong Kong trainer John Size sent out Beat The Clock to take the Sprint with a powerful late flourish.
This was hardly vintage Hong Kong, but to have completed the course in very trying circumstances was a triumph for local officials.