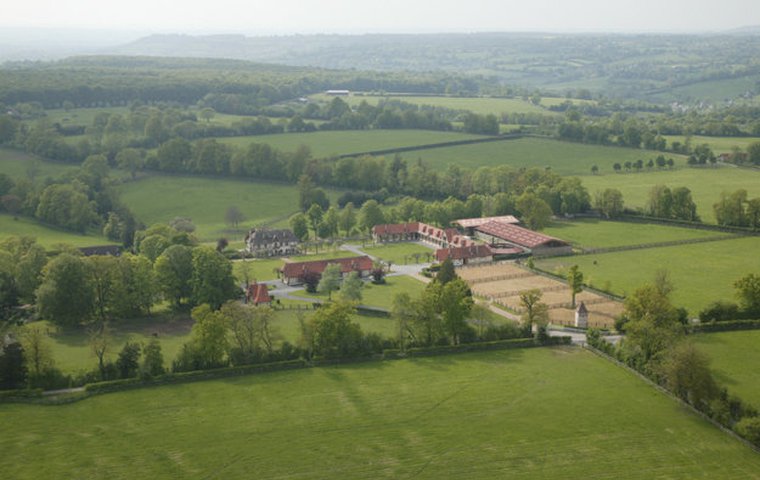 It's one of the most remarkable success stories in European bloodstock. Ecurie des Monceaux, only operational since 2009, was leading vendor at the recent Arqana August Yearling Sale at Deauville for the third year running, selling 27 yearlings for €8.7 million ($11.1 million) – an all-time record for Deauville – at an average price of €323,000 ($413,000) – the highest of all vendors, €100,000 ($128,000) clear of the next best. Alix Choppin traces the history of the operation, which has 21 lots catalogued at the upcoming Arqana October Yearling Sale.

Haras des Monceaux was founded in 1925 by an American publisher and newspaper owner who had fallen in love with the Normandy region.
Ralph Beaver Strassburger, along with his wife May Bourne, heiress of the Singer Sewing Co., had started in the Thoroughbred business in 1913 by buying a manor and farm in Pennsylvania, which they duly named Normandy Stud.
But it was a time when wealthy Americans spent most of their holidays in France, whether in Paris, on the Riviera, or in the Deauville area. Following in the footsteps of W.K. Vanderbilt, who had set up Haras du Quesnay at the turn of the 20th century, Strassburger purchased a vast estate near Lisieux, some 18 miles from the coast, where his broodmares and their progeny would thrive on lush pastures and sleep in immaculate barns. For himself, he bought a magnificent villa overlooking Deauville from Baron Henri de Rothschild. The latter was donated to the town by his son in 1980 and, under the name "Villa Strassburger," has become a landmark venue, used to accommodate weddings and splendid parties.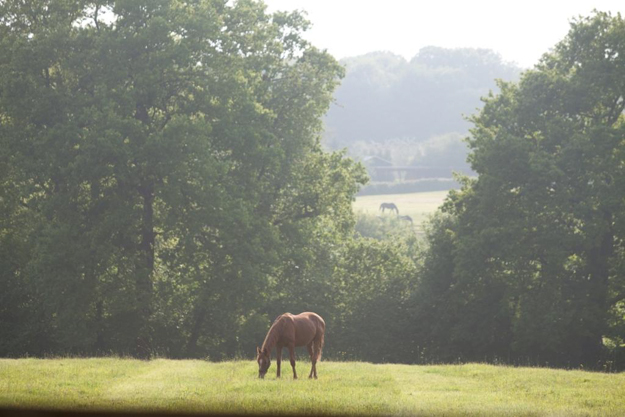 Ralph Strassburger quickly experienced some big-race success, starting as early as 1926 courtesy of Asteroide, victorious in the Grand Prix de Deauville, a feat that was repeated five years later by the filly Celerina.
Soon Haras des Monceaux became recognised as a celebrated nursery of champions. Among the equine luminaries that were born on this land under Strassburger's guidance were Norseman, winner of the Prix Robert Papin and later sire of Prix de Diane heroine Seria; Pensbury (out of the aforementioned Celerina), whose tally included the 1942 Criterium de Maisons-Laffitte and 1943 Prix Greffulhe, Prix Lupin, and Grand Prix de Paris; and Worden, who shipped across the Atlantic in 1953 to become the first French-trained winner of the Washington D.C. International.
On Strassburger's death in 1959, his widow and son continued to breed and race horses in France. After several successful years, however, the winners became fewer, and in the late 1970s, their bloodstock was dispersed and the stud was bought by Alan Clore, owner of the great 1980s mare Triptych. When Clore suffered a disastrous bankruptcy following the 1987 stock exchange crash, Haras des Monceaux entered a troubled period, during which it changed hands on several occasions and was used for such diverse purposes as breeding cattle and show jumpers, and even to grow apple trees to make cider.
In 2003, Lucien Urano was looking for a fresh challenge. The Italian had arrived in France from his native Calabria at the age of 13 to work in a textile mill, eventually creating a buoyant empire in the textile industry.
In the 1990s, he started building up a stud farm and harness racing stable, a reminder of his childhood trips to Enghien Racecourse, on the outskirts of Paris, with his father. His Ecurie des Charmes swiftly became a dominant force, collecting 17 victories at G1 level in as little as 13 years, while his Haras de Retz, already located in Normandy, housed some of the most popular trotting stallions.
So, having fulfilled this childhood dream, and being an out-and-out entrepreneur, Urano was not going to merely rest on his laurels. He formed a plan to replicate the success story in the Thoroughbred business, and acquired Haras des Monceaux, by then on the verge of dereliction.
Urano looked for a suitable manager to return the place to its past splendour and build a top-class breeding operation. The plan, from day one, was as clear as it was ambitious: to develop families that would produce international performers of the highest calibre.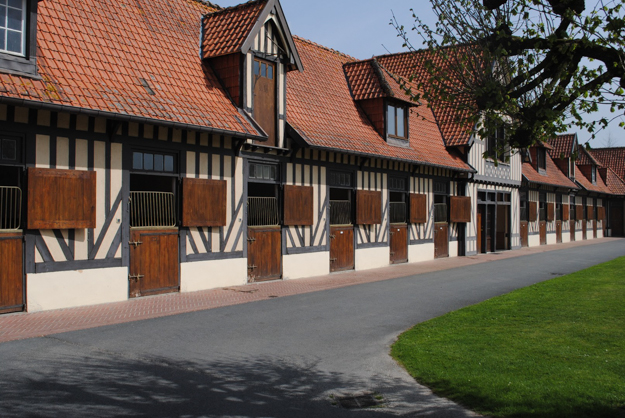 Despite his young age, 20-year-old Henri Bozo checked all the boxes to head such a bold project. The son of long-time Haras du Mézeray manager Antoine, he had studied at a business school in Paris and returned to his roots to take the reins at Mézeray three years earlier.
Keen to meet the challenge offered by Urano, Bozo travelled around the sales circuit to buy yearling fillies with the profile to become foundation mares for the renamed Ecurie des Monceaux. Among the first batch was a Giant's Causeway filly named Naissance Royale, who went on to win four Graded races stateside, and a daughter of Monsun named Royal Highness, who landed a G2 in France and later the 2007 G1 Beverly D Stakes at Arlington. Monceaux even achieved a G1 double that year, as Royal Highness's triumph came hot on the heels of the 3-year-old Coquerelle's victory in the G1 Prix Saint-Alary at Longchamp.
From then on, the rise of Ecurie des Monceaux seemed irresistible. Other G1 winners born, raised and sold by Urano's operation include Most Improved (2012 St James's Palace Stakes), Chicquita (2013 Irish Oaks), Ectot (2013 Criterium International), and most recently Charm Spirit (2014 Prix Jean Prat, 2014 Prix Du Moulin De Longchamp, and 2014 Queen Elizabeth II Stakes at Ascot). This year alone, the winners of eight Pattern races spent the early part of their lives in the vast paddocks at Monceaux.
Ecurie des Monceaux's buying policy is both shrewd and straightforward, as Bozo explains. "What we look for is a young mare with a very solid pedigree. As our aim is to develop our own families," Bozo said. "We wouldn't be tempted to buy proven broodmares. We don't mind if they didn't perform themselves, as long as the pedigree is consistent enough. The rationale behind this is both economical – black type performers are often very expensive to buy – and practical, as we have had a lot of success with non-winning or even unraced mares."
One of the particularities of the Monceaux business plan is that several mares are owned in partnership with like-minded breeders, namely Chryss O'Reilly's Ecurie Skymarc Farm, and to a lesser extent Charles-Henri de Moussac's Haras du Mézeray. The idea sprang to Bozo's mind after he found himself repeatedly involved in bidding duels against Patricia Boutin, Skymarc Farm's bloodstock advisor.
The results of this alliance strategy have exceeded all expectations. Two of the broodmares owned in partnership with Skymarc have delivered G1 winners – the non-winning Tonnara produced Most Improved and Ectot, while Prudenzia, a Listed scorer in the Monceaux colours, has become the dam of Chicquita as well as of three seven-figure yearlings.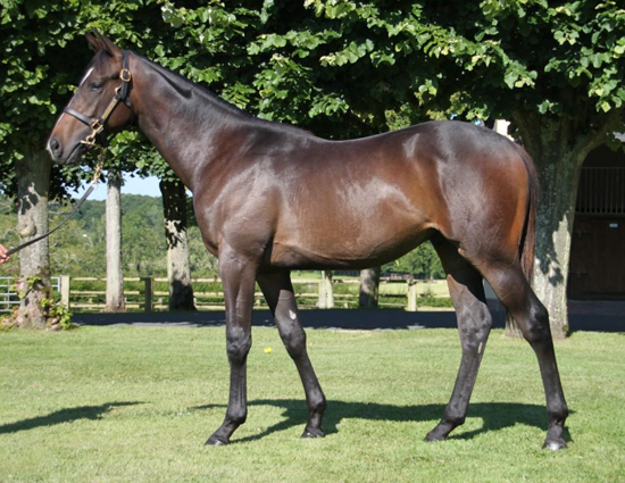 Another mare in shared ownership, this time with both Skymarc and Mézeray, is Alpine Rose. The former Aga Khan colour-bearer was bought for a hefty €550,000 ($703,000) as a G3 performer, went on to score at G1 level as a 4-year-old, and her first two foals have attracted seven-figure prices.
When asked to identify the leading factors behind the operation's success, Bozo points at several key elements: "The quality of the land is, of course, essential, as well as its vast surface, which allows us to turn horses over and rest paddocks a lot. Then there is the business strategy: it was clearly defined from day one, and that enables us to work with maximum efficiency. But you can't achieve anything in this business without a skilful, committed team that shares the same views and values. We're very lucky to have all this."