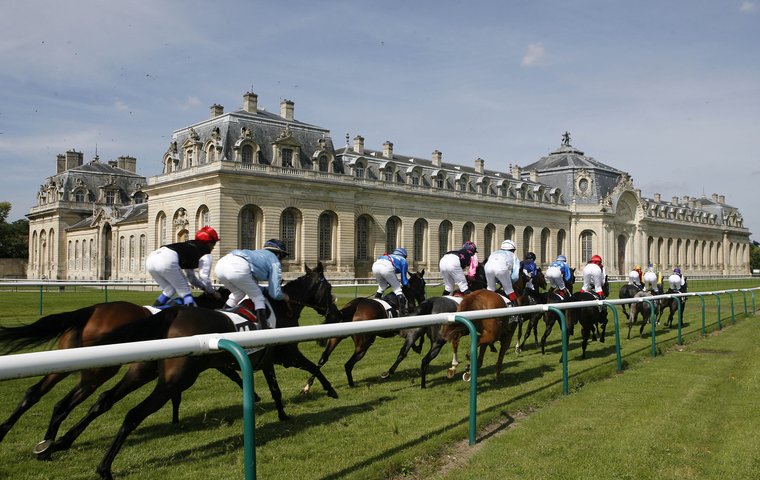 Barry Irwin has built a hugely successful career out of unearthing unlikely equine talent from all corners of the globe for his Team Valor International operation, and the filly Sweet Stream is a classic example. Ahead of Arc Trials day at Chantilly on Sunday, here is a short extract from Irwin's book 'Derby Innovator: The Making of Animal Kingdom'* in which he tells how a horse he plucked from relative obscurity in Italy produced a major shock by winning the richest Arc trial, the G1 Prix Vermeille.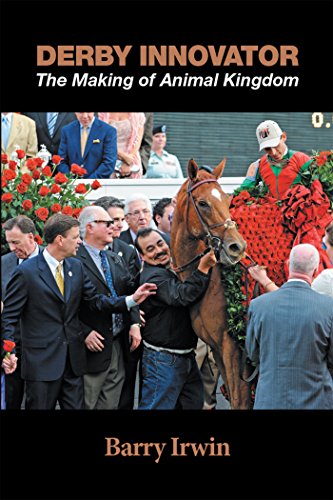 Sweet Stream caught my attention at two by winning an Italian conditions race going seven furlongs by an astounding 14 lengths. When she tested positive for the tick-borne blood disease Equine Piroplasmosis, we treated her medically, but the drugs began to take a toll on her health, and we stopped it.
Since the filly was barred from import to the United States, I offered my racing partners their money back. All of them took it except for four guys. Gary [Barber], who owned half the filly, asked if the buy-back gesture included him, and I said no, pointing out that he was my partner, not a client. So we turned the filly over to English-born John Hammond, a Chantilly-based trainer, who gave the filly a lot of time to recover.
Sweet Stream returned to racing in August, required four starts to win a small race and took hold in a listed event at Maisons-Laffitte at the close of the 2003 flat campaign in France by winning in a manner that inspired a turf writer to dub her 'the Frightening Finishing Machine'.
Hammond, a conservative, well read and highly intelligent fellow, phoned me one day in the fall [of 2004] and said he wanted to run the filly in the Group 1 Prix Vermeille, which is the most important trial for sophomore fillies preparing for the Prix de l'Arc de Triomphe. Sweet Stream had only won a pair of listed races and had a single group placing, which she achieved in her most recent start, when a 50-1 longshot, so the idea seemed outlandish.
Hammond's confidence a tip in itself
When Hammond phoned back two days before the race and told me that I should consider flying to France for the race, I very nearly did so, given his ultra conservative nature.
This was the same John Hammond who once phoned me from the tarmac of a French airport saying he had second thoughts about sending our colt Dive For Cover to Ireland for the Derby. I quashed that notion and the colt ran a bang-up fourth. But it demonstrated beyond a shadow of a doubt that he was very conservative and did not like taking shots in important races.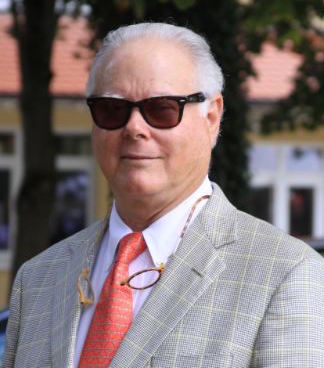 I should have listened to John about the Prix Vermeille because Sweet Stream, at odds of 30-1, rallied the length of the Longchamp stretch up the rail to score a huge upset over two-time German staying champion Royal Fantasy and Pride. The last named filly would go on to amass earnings of just under $4 million, win the G1 Champion Stakes in England, the G1 Hong Kong Cup and the G1 Grand Prix de Saint-Cloud, while falling only a neck shy of beating Rail Link when second in the Arc.
Hammond personally delivered the rose-gold plate from the Vermeille to me in Kentucky and embarrassingly revealed that he had dropped it, causing a scar on the surface of the trophy. We sent it to a specialist in Cincinnati to restore it to its original state and it took nearly a year for them to match the gold. When we picked it up, we noticed that we could still see signs of the insult. But, when I occassionally eyeball that plate, the dimple brings a smile to my lips, as it serves to remind me of what a great guy John Hammond is and how he won the Prix Vermeille for us.
Big win in the 'Fillies St Leger'
Sweet Stream came back the next season to win the G2 Park Hill Stakes, a race known in England as the 'Fillies St Leger'. She was a convincing length-and-a-quarter winner of the Doncaster race, contested over 14½ furlongs. At season's end, Sweet Stream was accorded championship honors as the top-rated older staying filly or mare in England in 2005.
The G1-winning champion may have lacked quality in her pedigree in both her male and female lineage [she was the best horse sired by Alleged's son Shantou out of Snug Dinner, by the little known stallion Jareer]; however, she was a stunning beauty, with true quality.
She gave one the impression that she was capable of producing a classic winner if mated properly. We bred Sweet Stream to my favorite European stallion, Monsun, consigned her to Tattersalls' December Sale in England, and she was knocked down on a bid equivalent of $2.3 million.
Her sale price and earnings of more than $625,000 realized gross receipts of slightly under $3 million.
The foal she was carrying at the time [Tidespring] became the highest-rated staying filly of her generation in Germany.
*Derby Innovator: The Making of Animal Kingdom was published by Xlibris and is available at Amazon and other book sellers.