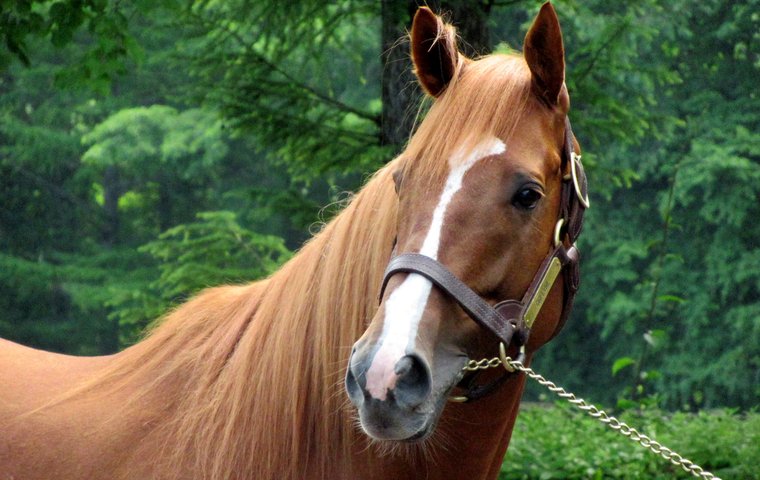 By the time Orfevre lined up as one of the favorites in the 2012 Prix de l'Arc de Triomphe, he was already a legend in Japan, and hopes were high that he would be the horse who finally won Europe's biggest race for his home country.

The year before, the chestnut colt had been crowned Horse of the Year after winning the Triple Crown and the Arima Kinen, and upon arriving in France to prep for the Arc, Orfevre took the Prix Foy by a length.
A clearly talented but also quirky runner, Orfevre was faced with ground heavier than anything he had ever encountered before when he ran in the Arc itself, yet he went from the back of the pack to the front and looked to be the clear winner, until he veered sharply toward the inside rail and was run down at the wire by longshot Solemia, who won by a neck. They were seven lengths in front of the rest of the field. In 2013, he was back again, only to run second to the mighty Treve.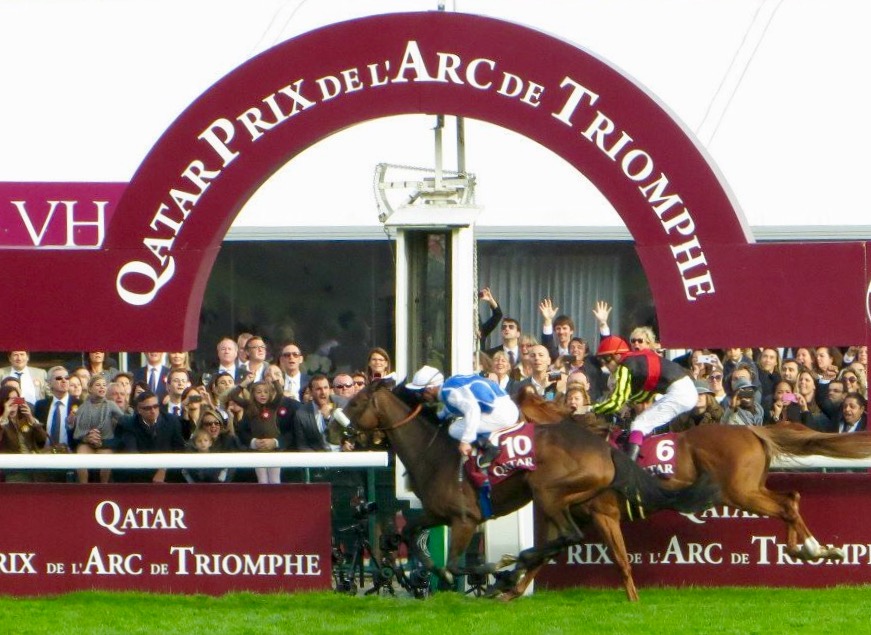 Orfevre — which is French for goldsmith — returned to Japan, made his next and final start in the Arima Kinen that December, and won the prestigious race for the second time. He stormed home by eight lengths, and in doing so he notched the sixth G1 of his career in front of a crowd of 124,782. After racing had concluded, more than 60,000 people stayed to witness the champion's retirement ceremony.
"I want to say thank you for Orfevre," said trainer Yasutoshi Ikee (currently world-ranked 15) in the moment. "I want to say thank you for fans cheering him on for a long time. Today's race was his best performance. I would like his children to compete in the Arc someday. I will train them to run straight and want to win it."
Four years later, Orfevre's first runners are hitting the track, and they are doing it in style, while their famous father is living the good life at Shadai Stallion Station.
Fast start
In the 2017 Shadai Stallion Station brochure, the section on Orfevre also features six foals from his initial crop. The first in the line-up is a chestnut filly out of the mare Stray Cat. It was no accident that she was featured.
Now named Rock This Town, and campaigned by Sunday Racing as her sire was, the filly became the first black-type and Graded stakes winner for Orfevre when she won the G3 Sapporo Nisai Stakes for 2-year-old fillies in September.
Although it was only her second start, the cleverly named filly — Rock This Town is a song by Stray Cats — was sent off as the favorite after breaking her maiden at first asking the month before.
"Our staff has appraised her since she was born, and also she is the last foal out of the dam, Stray Cat," said Shadai's Naohiro Hosoda. "I felt she had a remarkable aura when I saw her the first time."
It is a cross that worked well with Stray Cat in the past, as she also produced Cat Coin, who is by Orfevre's sire Stay Gold and won the 2015 G3 Daily Hai Queen Cup.
Orfevre, who was not overly precocious as a juvenile and won one of three starts, has been represented by three additional winners, but those at Shadai fully expect that his foals will only improve with age.
"Some of his 2-year-olds have started running well, and Rock This Town won the Group 3, but we think his foals are not precocious," said Hosoda. "Instead, they will grow up gradually to aim at the classic races. That's typical of Stay Golds, Orfevre's sire, to be better at three and older."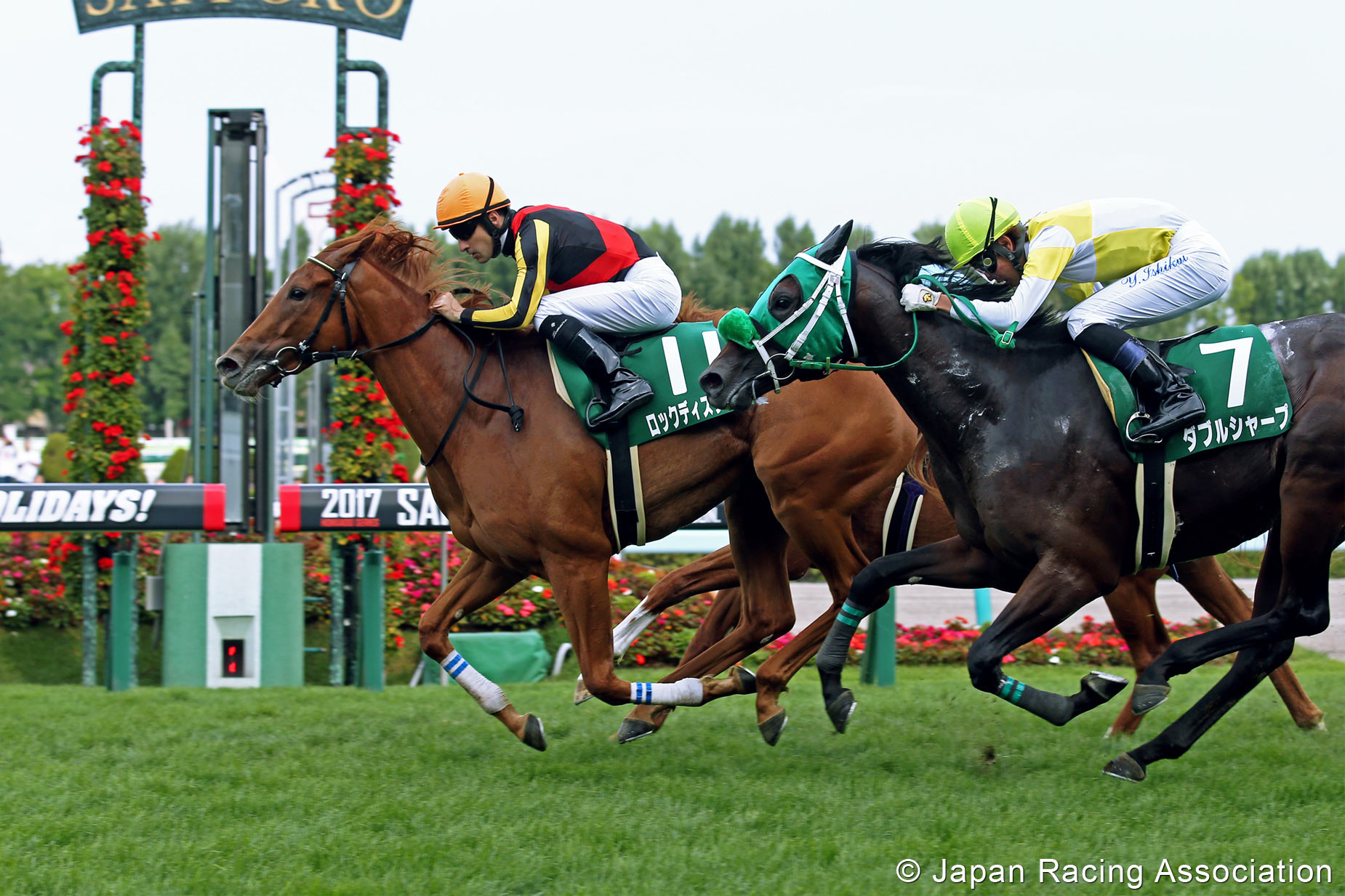 With Orfevre's third crop arriving this year, several trends have begun to emerge with his foals.
"We have just seen a few crops, but we feel his foals are various types," said Hosoda. "We describe a typical Orfevre foal as a horse having good fighting spirit. We see his foals have long legs and most of his foals are chestnut.
"We think precocious speed mares would suit him, but Orfevre can suit most types of mares, whether they were running on turf or dirt, and were sprint or stayer types."
At home
Orfevre remains a popular stallion, and this season he covered 191 mares. Expectations are high for his runners, especially as they become eligible for classic races.
"Many Japanese breeders hope Orfevre sires a Triple Crown winner and one of his foals wins the Arc," said Hosoda. "He has been very popular in the breeding shed since he went to stud. On the other hand, in the off-season, we give him a rest."
During the breeding season, Orfevre will cover one to three mares a day, depending on schedules, but his caretakers are aware that his vacation is also important.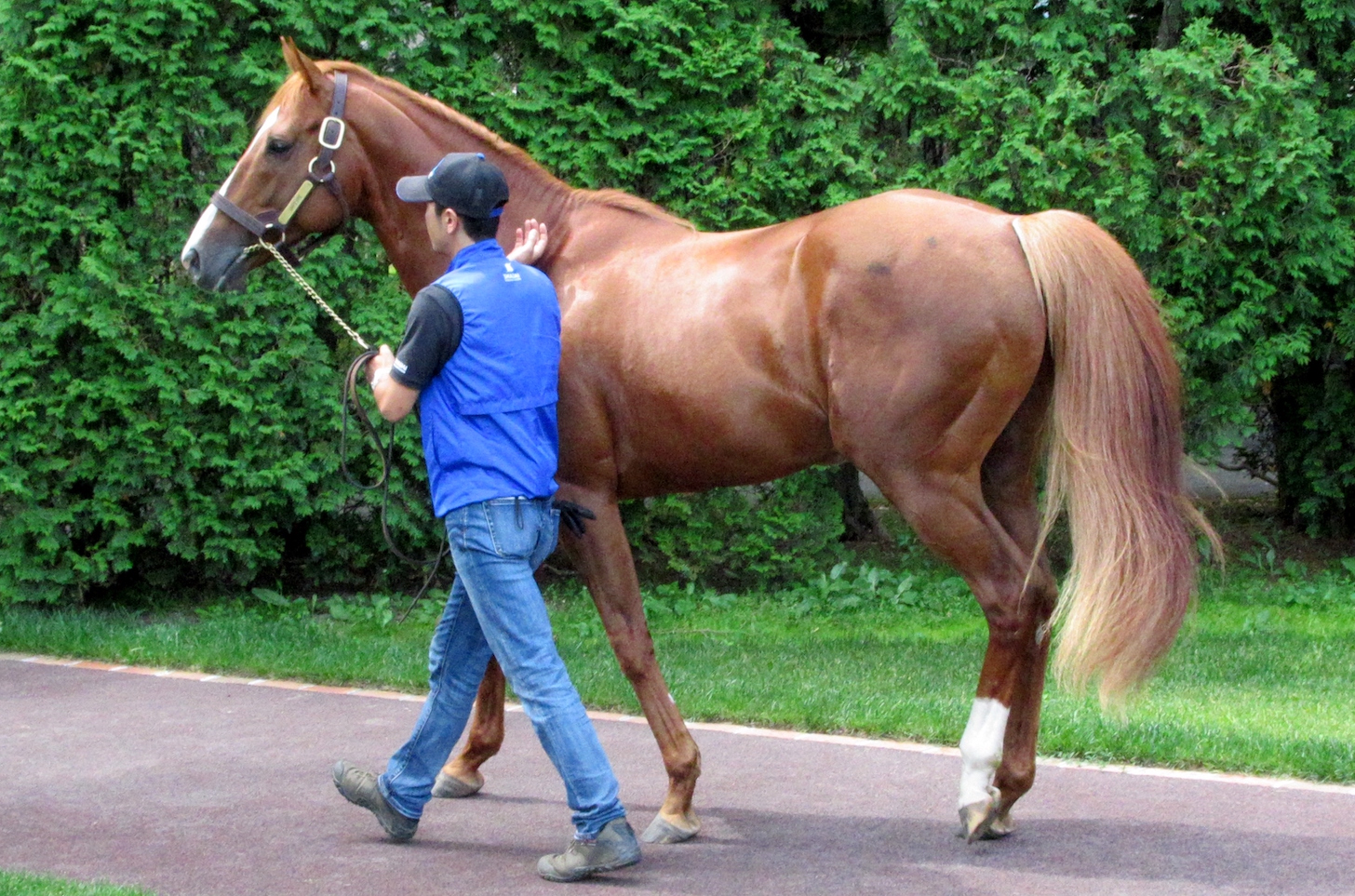 "He has covered mares well as a stallion," said Hosoda. "Sometimes he is nervous and cares too much about other horses, both stallions and mares. But he has been relaxed in the off-season because he can switch his temperament on or off. And he is so smart indeed."
Orfevre is regularly turned out, and, with the exception of a summer break, he is also regularly ridden and lunged.
"From autumn on, he exercises regularly to be ready for the next breeding season," said Hosoda. "He has been regularly lunged, but he does not look tired after lunging.
"He also has enjoyed running with Just A Way, whose paddock is next to his. We think he loves running and exercising, and he also has exceptional cardiopulmonary function."
Whenever breeders visit the farm, Orfevre is routinely asked for, and when a tour is held, his groom, Kazushi Kudo, is always the one handling him. Also, because Orfevre remains so popular with racing fans, Shadai hosts two or three visits each year especially for them.
"Fans surround the parade ring, and Orfevre walks around inside of it," said Hosoda. "They take many pictures, and they seem to be very excited. They bring him good luck charms, and some of them even bring handmade charms for him. In fact, good luck charms are sent from all over Japan, and Orfevre has about 30 good luck charms on his stall right now."
It isn't too surprising his fans are keen to bring him wishes of good luck and good fortune for the future. Orfevre's attempts at the Arc, although unsuccessful, only increased his popularity on an international level, and should one of his foals win the famed race in the years to come, it would be an appropriate additional chapter to the champion's story.