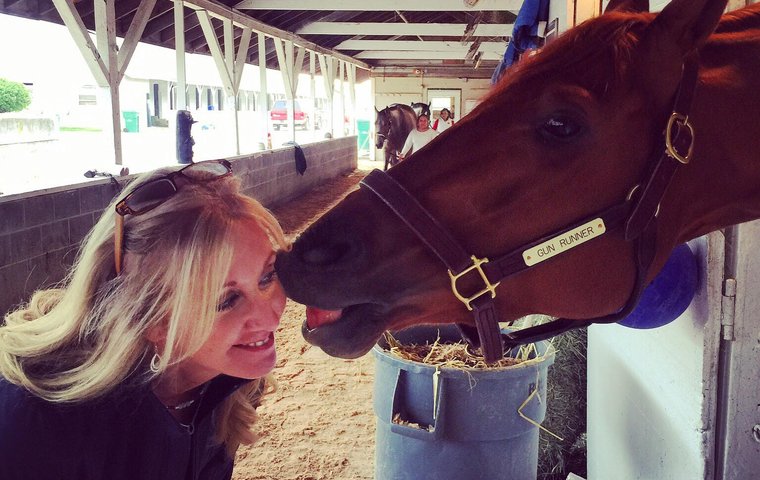 A friend once commented to Jill Byrne that she is "always pushing the finish line". The inspiring motto was a nod to Byrne's lifelong ambition to seize every opportunity and become thoroughly entrenched in each endeavor before trying something new. There is so much to pursue in the vast equine world that people commonly have careers that twist and grow. Jill Byrne is a testament to doing it all, and doing it well.

As a child, Byrne had access that most little girls can only dream of, but that doesn't mean she had it easy.
Her father, Peter Howe, was a sought-after show-horse rider and trainer, and he also conditioned the likes of Eclipse Award winners Soothsayer and Proud Delta. Howe was hired by distinguished owner Marion Du Pont Scott to train for her prestigious Montpelier Stable in Virginia, giving Byrne the chance to grow up around some truly impressive equines.
But that didn't mean she could take it for granted. Howe put his daughters to work in the barns, with them acting as part-time grooms and trainers while going to school. "He put me up on my first racehorse when I was 12," Byrne recalled. "And that was the end of that. No more show horses for me."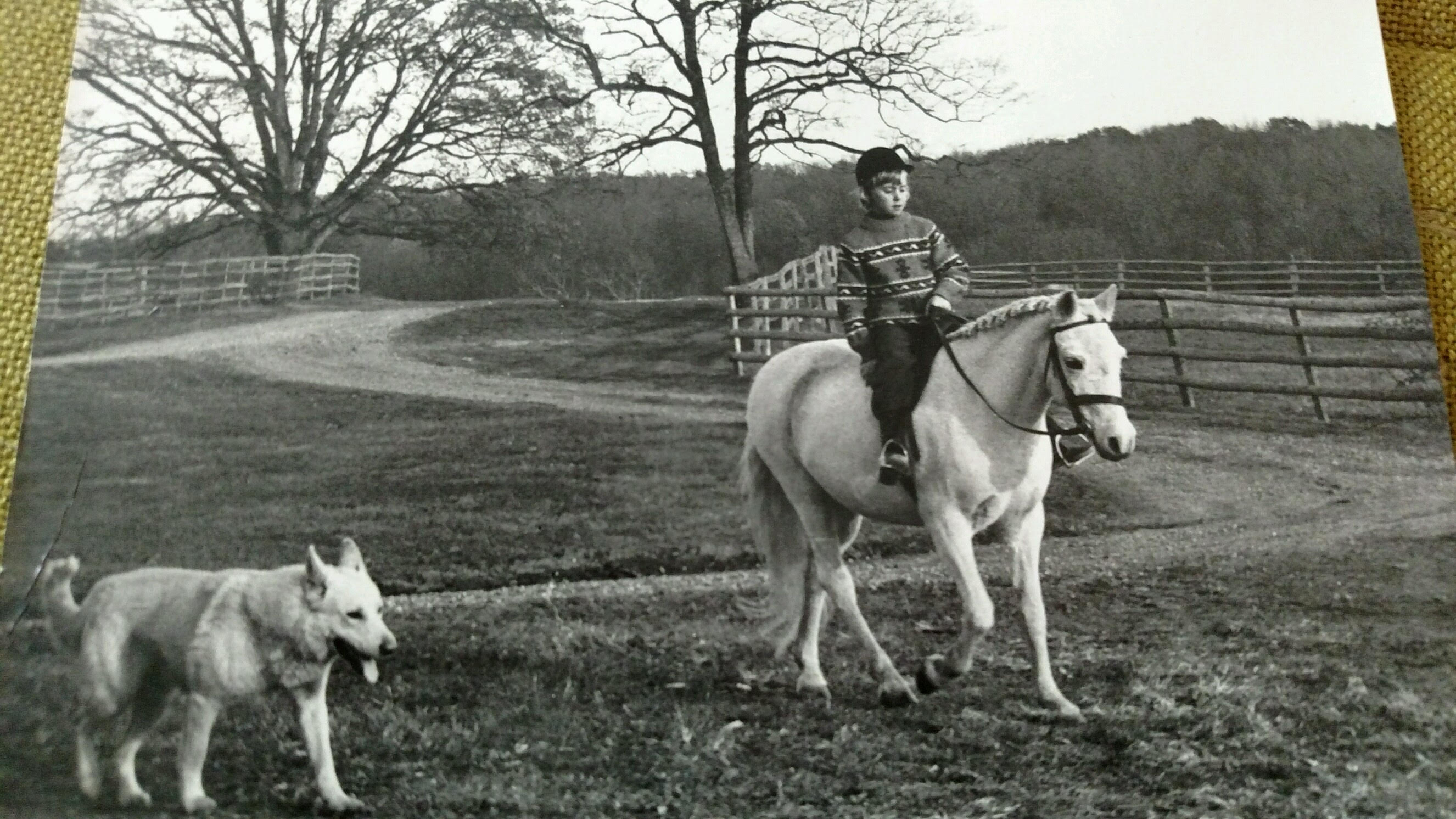 Along with an intense work ethic, Howe instilled something even more valuable into Byrne. "He brought me up to be fearless," she said. "He put me on difficult racehorses because he had confidence in me. I never felt trepidation, and I never used being a girl as an excuse. I never felt that I couldn't do something just because I was a girl."
And he was tough on her. "He used to say that he didn't want anyone to think I was getting special treatment, so I worked harder than anybody. I day watched, I night watched, I held horses for the farrier, I fed. Working hard to prove myself has always been something in the back of my mind."
Byrne joked that she became "addicted to racehorses", and the sport became her life. She went to boarding school in New York so that she could be close to Belmont Park and gallop on the weekends, then packed up and returned to that mighty oval the day after she graduated from the University of Virginia. But New York winters were frigid, and Florida's warmer weather beckoned.
Byrne worked for several major trainers down south, including Scotty Schulhofer, when she met future husband Patrick Byrne. They wed in 1987 and had one daughter, Devon, before they divorced. "It was tough at first, but we remain friends," Byrne said. "We were well known around the racetrack as Pat and Jill, so it was more a shock for the industry than anything else. He's a great horseman and fantastic person."
While together, the Byrnes had a rousing string of success, starting in 1997 with juveniles Favorite Trick and Countess Diana. Jill galloped Favorite Trick during his Horse of the Year season in 1997, which saw him win eight consecutive races, culminating with the Breeders' Cup Juvenile at Hollywood Park. Earlier that same afternoon, Countess Diana took the Breeders' Cup Juvenile Fillies by 8½ lengths.
Byrne explained, "That led to us having Frank Stronach's horses, Touch Gold and Awesome Again. They were phenomenal horses."
The same year that Byrne retired from galloping horses, Awesome Again won the Breeders' Cup Classic and went unbeaten in a six-race campaign. Touch Gold, who had won the previous year's Belmont Stakes to deny Silver Charm the Triple Crown, was an impressive allowance winner and Graded stakes-placed in his comeback for Pat Byrne.
"I had already gotten a taste of big racing with my dad," Jill said. "I was around some really good horses at the highest level."
Early media connections
During this time, Byrne often worked as a go-between her then husband and the media, which led to her making a host of new connections. "David Loignon and Jeff Lifson were working for Kentucky's WHAS news station and were following Favorite Trick while he was racing," Byrne said. "They didn't know much about horse racing, but they became totally invested that year."
Lifson ultimately became the executive vice president of West Point Thoroughbreds, and Loignon developed his own production company, but both men went to work at a new horse racing station in 1999: TVG. "I would be on the track on the pony, and Lifson was standing there asking me all these questions about the Kentucky Derby horses, how they looked, what they were doing," Byrne recalled. "He asked if I could come on and talk about horses. I love talking about horses, so that sounded pretty fun."
Byrne did so well that producer Tony Alavato told said she "looks good on camera, speaks articulately, and knows what she's talking about", which Byrne attributes to her parents for pushing her to complete her education. "TV became more of a full-time position," she said. "It was something I could do while being involved with horses and their people, but it pulled me in a new direction. I had the credibility with the horsemen already and found it easy to go into barns and ask questions."
That Byrne would pursue television was only logical given that her father was close with Charlsie Cantey, an exercise rider and equine advocate who went on to a pioneer for women in racing broadcasting. "She is a beautiful rider on a horse, a respectful person, and is articulate and educated," Byrne said. "I always admired her and she ended up being a kind of mentor for me."
After serving as an analyst at Churchill Downs in 2008, Byrne became their most recognized face when hired as their on-air simulcast host in 2009. "I first watched Secretariat on television while sitting on the end of my parents' bed as a child," she said. "Having that culminate in becoming the face and voice of the Kentucky Derby, standing under those Twin Spires and telling millions of people who to bet on, it was very humbling and was the most gratifying feeling of accomplishment and representation of everything that I'd grown up loving."
But just being on air wasn't enough, and Byrne felt the itch to 'push the finish line' once again. "I love the challenge of new roles and learning something different," she said. "I loved to tell the stories behind the scenes, and that's how it led to building Churchill Downs' new control rooms."
A control room is an intricate hub of signals, television screens, fiber connectors, and audio equipment where producers and directors put together and air live broadcasts. "I designed those rooms with their broadcast engineer," Byrne said. "I managed their simulcast signal. That giant board in the Churchill infield is my baby. I had to create all new content with that. I was learning about signal distribution, engineering, and managing massive teams. I found it all so fascinating, and it gave me a whole new set of skills."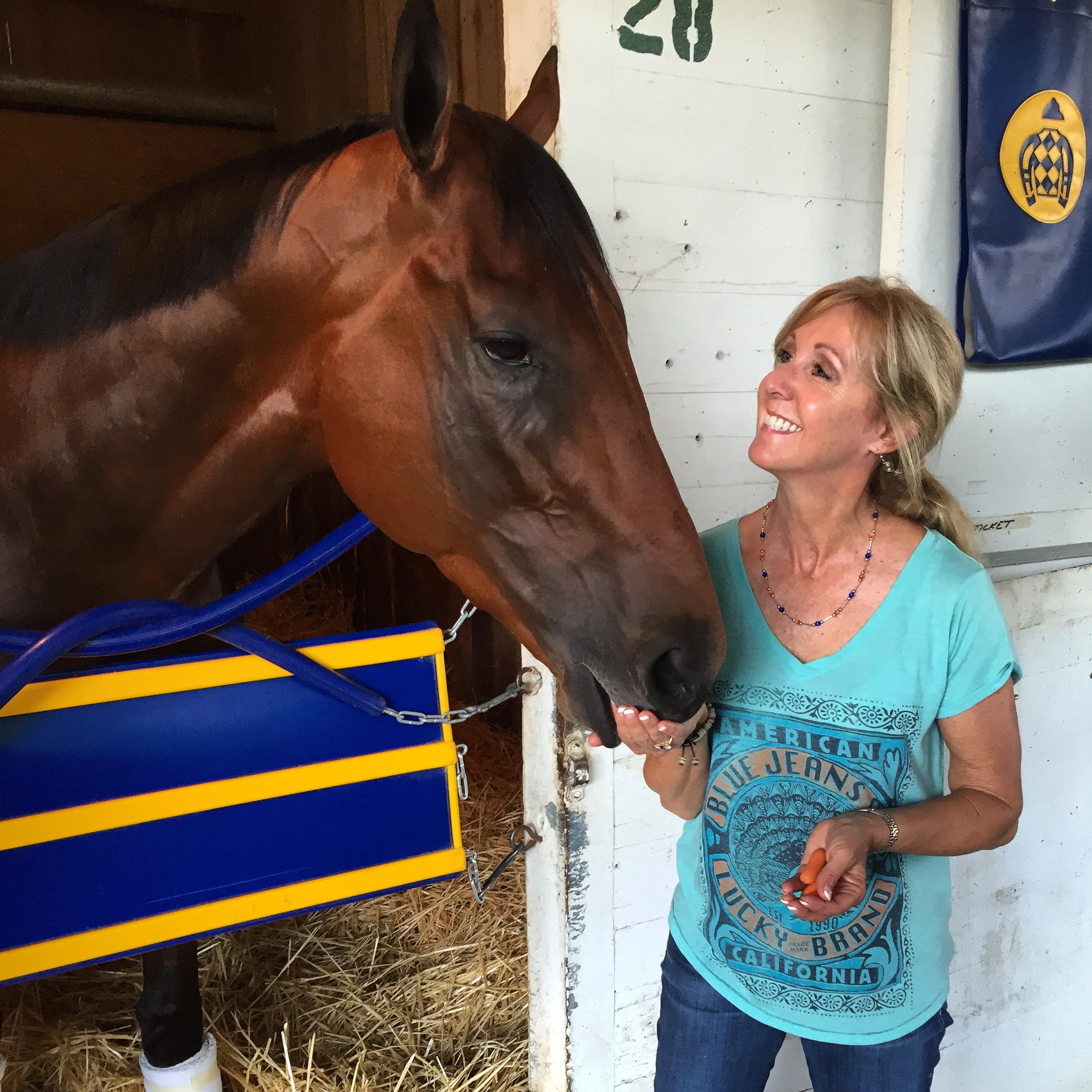 But, for Byrne, the finish line had to be extended further. She was named to be the Senior Director of Industry Relations for Breeders' Cup in 2017, and is still there today. "It was a great opportunity that Breeders' Cup offered me," she said. And after the 2017 Breeders' Cup at Del Mar, Byrne was given the chance to return 'home' for the 2018 Championships, which took place back at Churchill Downs.
In all of her years working in various facets of the sport, Byrne has learned much. "It is very important to never burn bridges in this industry," she said. "You have to be grateful for the opportunities you have while making even more for yourself. You have to work hard, get out there, and show people that you have an underlying passion that is real and true. You have to be a good representative of the game, whether that is through working on-air, or as a writer, or a photographer. To me, the core of that all circles back to the horse."
Although she is no longer hands-on with horses every day, they are never far from her mind. "I love everything about them," she said. "If you show a true love of the horse, you'll go places in this industry. A lot of great, new people are coming up in the industry right now that represent it well. Sometimes the racetrack can be a stand-offish place for those that weren't raised in it, but there's been a resurgence of interest in telling the stories from behind the scenes. This is such a good time for the industry right now."
In early January, the Colonial Downs Group announced that Jill Byrne would become their Vice President of Racing, starting yet another adventure for the multi-faceted Byrne.