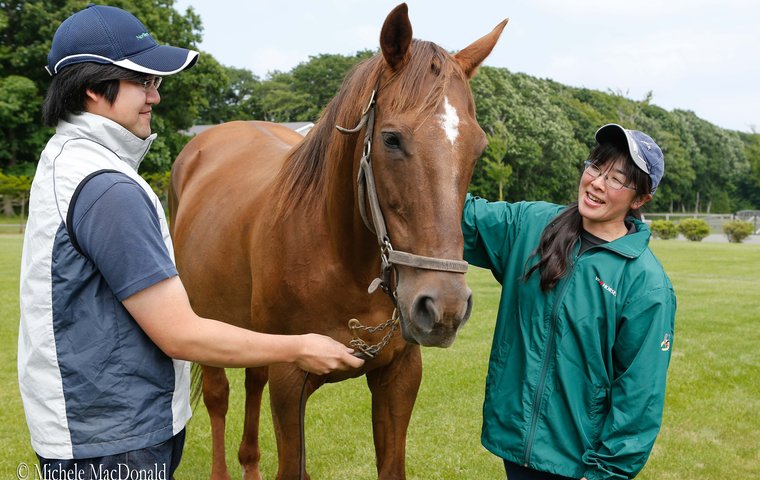 On a warm Kentucky autumn afternoon in November 2009, a chestnut mare followed a handler into the sale pavilion at Keeneland, retracing the steps countless others had trod before her on the same path that thousands more would follow in time.

This mare was exceptional, an extraordinary freak of the breed. Only a very few of her gender around the world had run with the power she displayed during her racing career, and there was a tense air of anticipation hovering over her appearance in the ring.
She tossed her head and spun around, glaring at the spectators gathered in the seats before her, seemingly displeased with the indignity. After all, she had been led in here just 10 months before and then dispatched without meeting her reserve price.
Announcer Kurt Becker reminded the buzzing crowd she had won 11 Grade 1 races and earned over $4 million while collecting four Eclipse Awards, including the gold statuette as 2002 Horse of the Year.
This was none other than Azeri, a national American racing treasure, a potential crowning jewel for any breeder's collection of precious female Thoroughbred gems.
Reluctance in the marketplace
Regardless, bidding was slow, chilled in the icy grasp of the global economic crash that had frozen bloodstock markets worldwide. After opening at $300,000 — pennies for such a mare — Azeri had to twirl several times and wait for more than a minute until bidders pushed past the $1 million mark as auctioneer Justin Holmberg chanted in exhortation.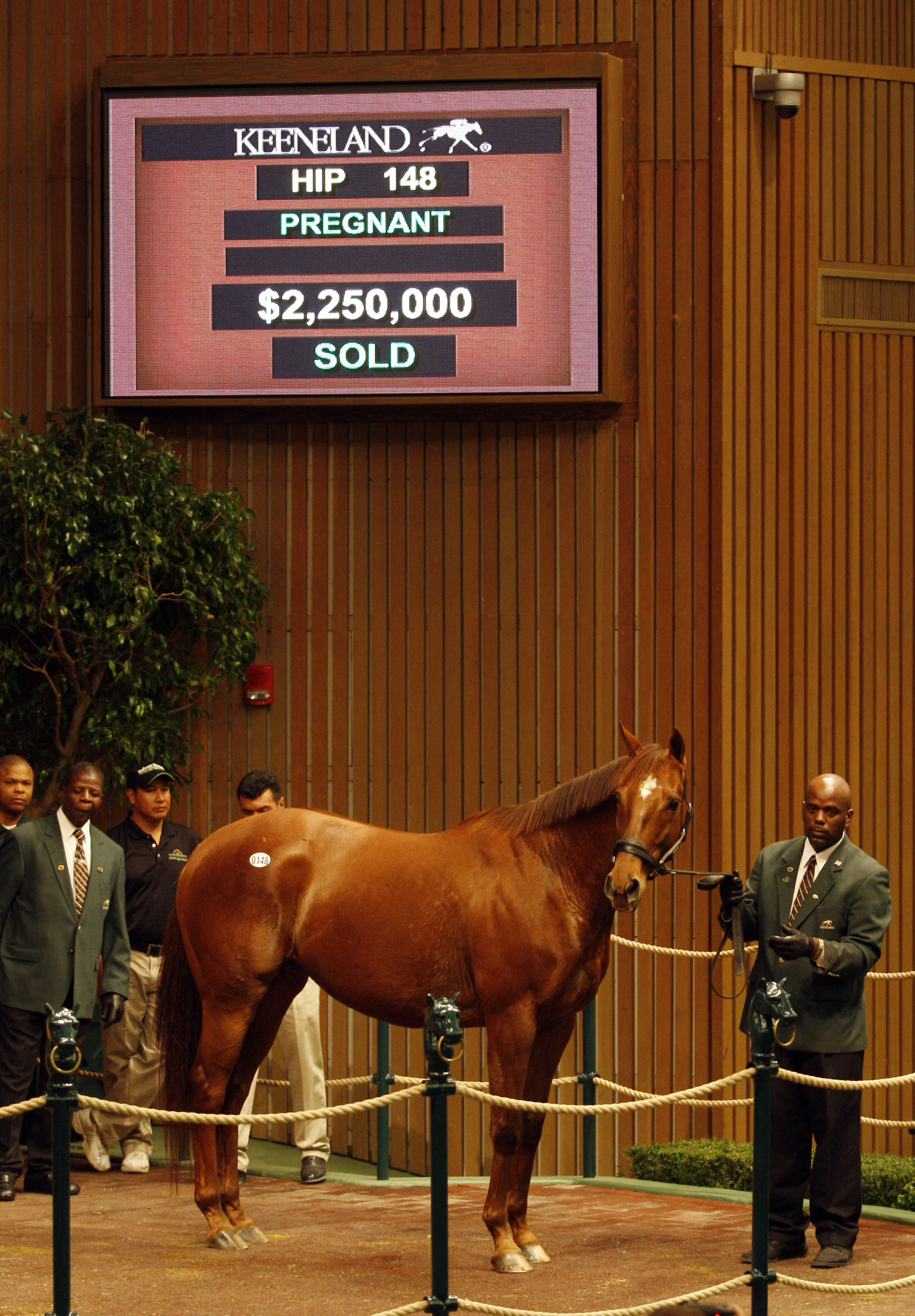 Sensing the reluctance in the marketplace, Shunsuke Yoshida dashed to the back ring while using his cell phone to reach his father, Northern Farm owner Katsumi Yoshida, even though it was well past midnight back at his home in Japan. They did not have plans to bid on Azeri because they did not think they could afford her, but Shunsuke said he could see there might be a rare opportunity unfolding in the ring.
Jumping in at $1.7 million and backed with a confidence granted by the strong position of the Japanese yen against the U.S. dollar at the time, the Yoshidas took a shot, and then they kept shooting. When the hammer fell at $2.25 million, Azeri was theirs — and the course of breeding in Japan, particularly at Northern Farm, changed to a new direction, Shunsuke Yoshida recalled this summer while greeting a steady stream of international visitors to the Japan Racing Horse Association select sale in Hokkaido.
As Yoshida relived his memories from that afternoon at Keeneland, Azeri grazed in a lush paddock just a short distance away from the JRHA base at the Northern Horse Park. A feisty bay filly by the world's leading sire, Deep Impact, gamboled at her side in the dappled sunlight.
Queen of her new world
Even after all the years and at age 18, it is clear that Azeri still is queen of her world, and her foals are prized.
"She's very independent. She doesn't like to listen to what people say," said Mutsuko Saito, manager of the barn where Azeri lives, with a broad smile of affection. "She decides what she wants to do.
"She's gotten older and behaves like a senior lady, but she's still very determined. And she passes along those characteristics to her foals — they all have a strong heart and mind like their mother," Saito added as the filly foal, marked with a distinctive splash of white on her nose and nicknamed Chibi Chan (which has a meaning akin to "Cute Little Girl"), reared and jumped.
Considering that the Yoshidas did not set out to acquire Azeri in 2009, the fact that she is now not only a lucrative producer for Northern Farm but also a landmark in farm history makes her story all the more intriguing.
"At that time, we never expected to be able to buy her. She was a Horse of the Year in the United States, champion (older female) three times," Shunsuke Yoshida said.
The price, judging by available records, seems to be the highest that Katsumi Yoshida had ever paid for a broodmare at public auction at that time, and certainly the highest he had paid for a mare in North America. After signing the ticket on that day in 2009, Shunsuke confided that his last bid was reaching the top of the Northern budget.
'As good as a mare can be'
"We saw all the good mares that were in the catalogs at Fasig-Tipton and Keeneland that year, but we certainly didn't expect to buy her. We didn't even put her on our shopping list," he reflected "But that year was the year after the crash, and the yen was getting really strong, so I think it helped us."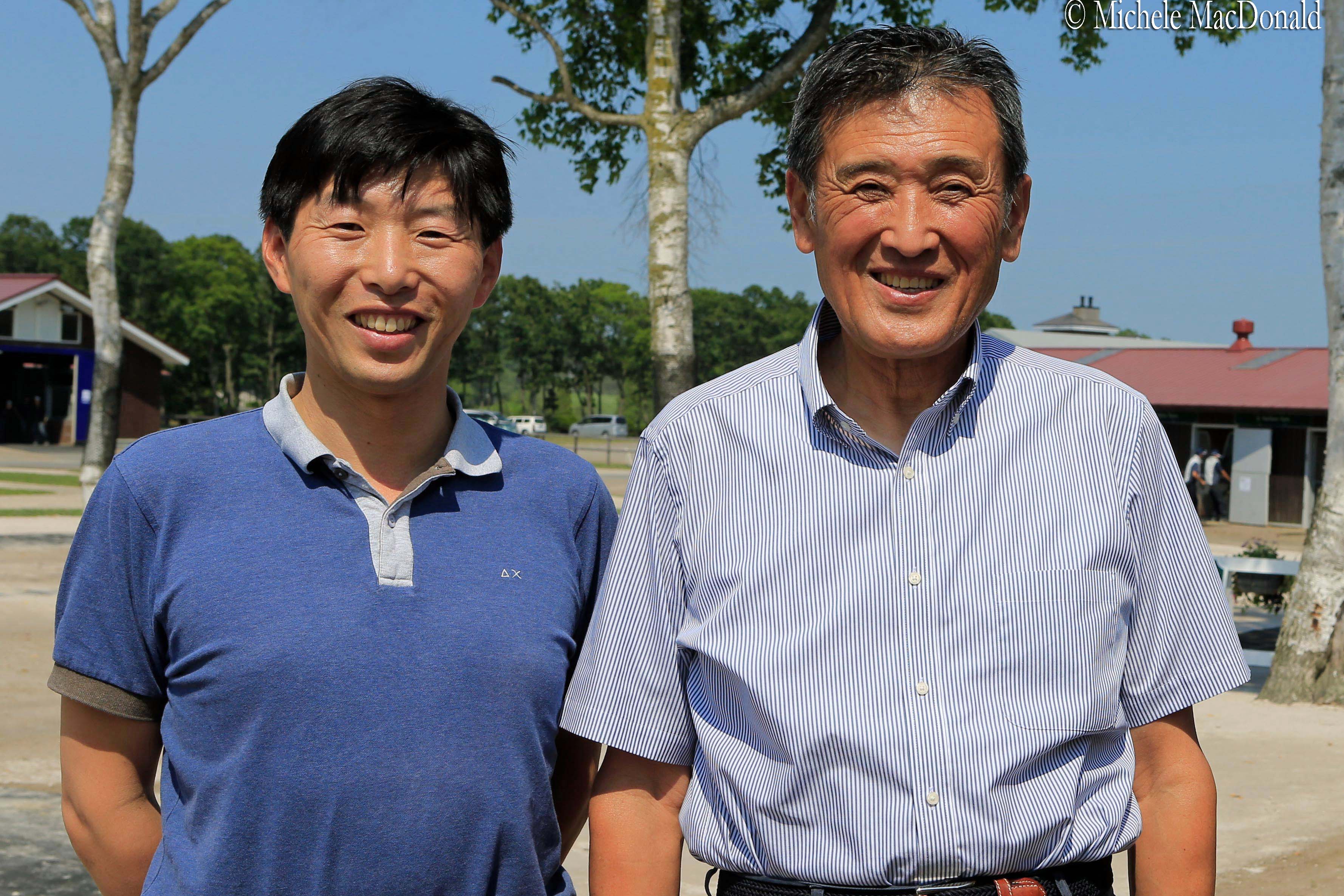 The price was a stinging disappointment to John Sikura, whose Hill 'n' Dale Sales Agency had consigned Azeri to the sale as agent. In January of 2009, Azeri had been listed as not sold at Keeneland when Michael Paulson had bought her back for $4.4 million while representing the trust of his late father, Allen E. Paulson, which owned the daughter of Jade Hunter.
About two months later, a California judge removed Michael Paulson as trustee of the trust, and a bank later filed suit against the trust for repayment of a loan. With these shadows overhead and the specter of the global economic situation ever present, Azeri went back into the Keeneland ring and, as Sikura said immediately afterwards, was obtained for a figure "that looks like grand robbery".
"She accomplished some really, really unique things," Sikura observed at the time. "I would have liked to have thought that she would have made more in the auction ring, and I would like to have thought that one or more leading North American commercial breeders would have said, 'We have to have this mare'. … In anybody's mind, that mare has to look like an extremely good value. She's as good as a mare can be."
Priceless bloodlines
When she departed for a new life in Japan, Azeri left only three foals behind. Her then 2-year-old colt by A.P. Indy that Paulson had bought back for $7.7 million at the 2008 Keeneland September yearling sale before selling as a juvenile for $1.9 million, was named Take Control. After winning his first two races for Kaleem Shah and Bob Baffert, the colt incurred some problems and later, at age six, tragically suffered a fatal breakdown in a workout.
Her next foal, the filly Arienza, by Giant's Causeway, was purchased for $800,000 as a yearling by Robert and Lawana Low. Now eight, Arienza produced a Hard Spun filly for the Lows this year and has a yearling daughter by Tapit and a 2-year-old daughter by Bernardini named Brienza.
Azeri's final American-bred foal is Wine Princess, now seven, who is by Ghostzapper and who was a multiple graded stakes winner. Purchased as a yearling for $475,000 by Jim and Becky Winemiller, she was sold through Hill 'n' Dale at Keeneland in 2014 while in foal to War Front for $3 million to Dattt Farm. Wine Princess produced a War Front colt last year and in April delivered a Tapit colt for Dattt.
Sikura, for one, has said he wishes there were more offspring of Azeri, particularly daughters, who could carry on her legacy in America. But the Yoshidas have indicated they are not going to part with any of Azeri's daughters foaled in Japan as she and her bloodlines are virtually priceless to them, and if her sons succeed in high-level racing, they likely would not be affordable to stud farms outside Japan.
Curiosity from all over the world
At the time of her glory year in 2002, Azeri was only the eighth female since 1900 to reign as America's Horse of the Year. She was such a high-profile superstar that, after her purchase, Northern Farm suddenly achieved a new luster with breeders and owners worldwide, Shunsuke Yoshida said. Her acquisition also gave the Yoshidas a redoubled dedication to buying more elite broodmares, which they have pursued with unsurpassed zeal around the globe.
"People started coming to our farm, from members of the media to trainers and owners, even from Australia and Europe, almost every year to see our horses," Yoshida said of the time after Azeri's arrival, adding that the newly sparked interest resulted in a surge in Northern Farm sales.
"There was curiosity from all over the world," he continued. "And, since then, we've kept buying [special broodmares]. Everything has changed."
Since Azeri was acquired, Northern Farm has ranked as Japan's leading breeder every season but 2010. In 2015, there were 1,027 Northern Farm-bred runners competing on the Japan Racing Association circuit with 416 winners that won 547 races while banking an astounding ¥12.4 billion (about $124 million).
The Yoshidas have added so many mares since 2009 that Katsumi Yoshida has bought additional property to house them, and he has declared that, if there is an outstanding mare available for purchase, he will find room for her. The most recent edition of the published volume listing all the mares owned by Northern Farm shows over 700.
Northern Farm's star-studded broodmare band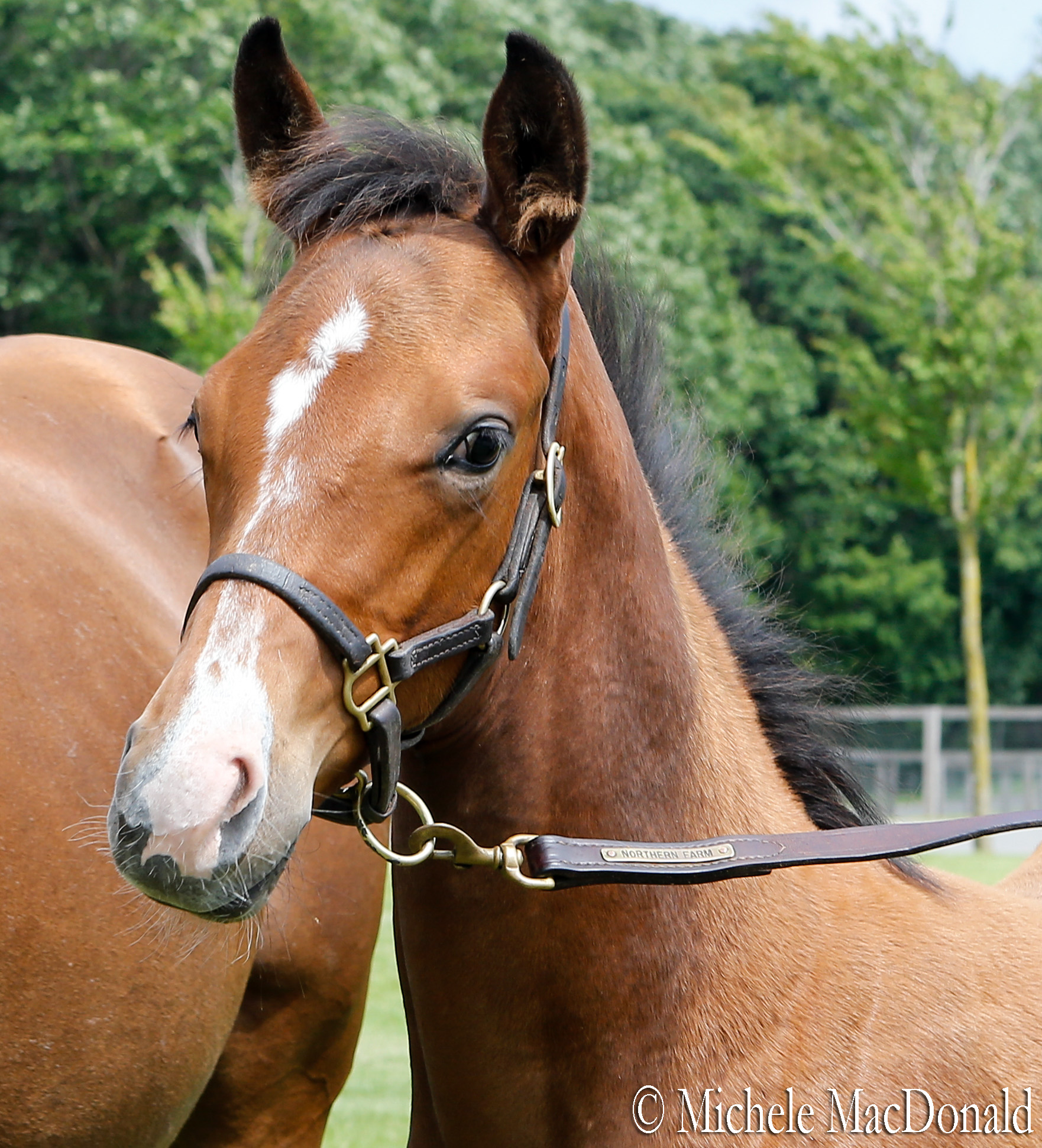 Of that group, at least 77 are G1 winners from other countries, including the U.S., Britain, France, Germany, Italy, Argentina, Australia, New Zealand and Chile, while many more are sisters to, or producers of, G1 winners.
The roster of Northern Farm mares includes, to name just a few bought after or around the same time as Azeri: Breeders' Cup winners Stephanie's Kitten, Ginger Punch, Ria Antonia, Dubai Majesty, Awesome Feather, Stardom Bound and Musical Romance, and G1 winners Sweet Reason, She's A Tiger, Willa B. Awesome, Island Fashion, Weemissfrankie, Ultra Blend, Sky Diva, Persistently, So Many Ways, Ermine, Wonder Lady Anne L, Condo Commando, Gaviola, Zazu, Tapitsfly, She's Included, Diamondrella, Ticker Tape, Tell A Kelly, Don't Tell Sophia, Hilda's Passion, Fashion Plate, Proud Spell and Lovely Maria.
Of course, the Northern Farm broodmare band also encompasses numerous top Japanese runners, including homebred two-time Horse of the Year Gentildonna and champion Buena Vista. Gentildonna is out of Donna Blini, who won the G1 Cheveley Park Stakes at Newmarket and who, Shunsuke noted, also is a landmark in Northern history as the first internationally elite mare purchased abroad; Katsumi paid 500,000 guineas (around $1 million then, but less than $700,000 now) for the daughter of Bertolini at Tattersalls in 2006.
Donna Blini's first two foals were both fillies by Deep Impact, group stakes winner Donau Blue and Gentildonna, who earned a world-leading $18,468,392 in an illustrious career that included international victories over males in the Dubai Sheema Classic and in the Japan Cup (twice).
Azeri and Deep Impact
While Azeri has not yet produced a runner anywhere near as talented as Gentildonna, she has been profitable for Northern Farm through her offspring.
Her first foal born in Japan was the chestnut Distorted Humor filly Amelie, who Azeri was carrying when she was sold at Keeneland and who was born in 2010. Amelie went on to win three races and earn $510,720, and she now is part of the Northern broodmare band and in foal to Deep Impact, Shunsuke Yoshida said.
Azeri's second foal was a chestnut colt by Zenno Rob Roy, sold as a yearling at the 2012 JRHA sale for $987,655 and later named Azerina Gakki. He has not raced, according to Japanese records through August.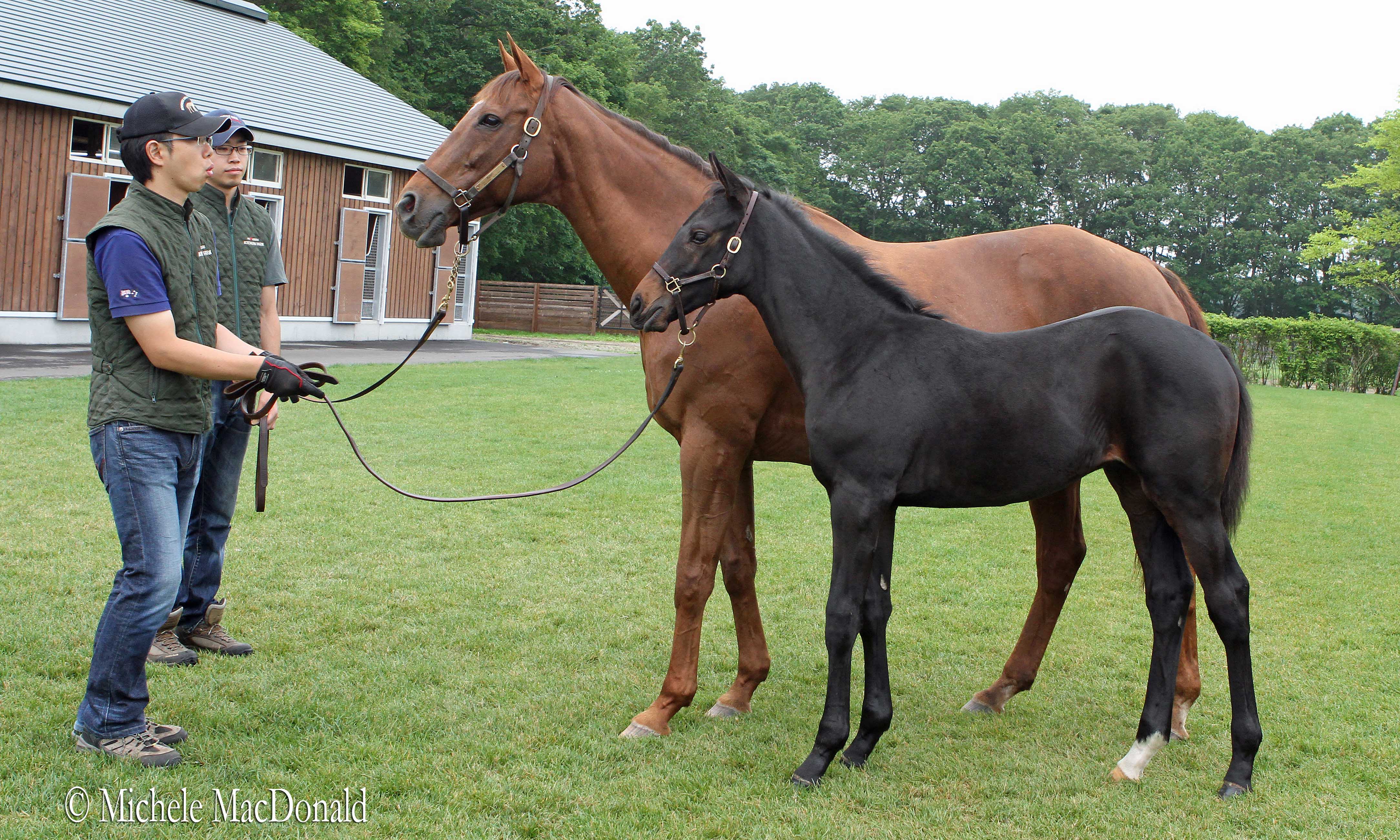 Not bred in 2012, Azeri has been covered exclusively by Deep Impact since then. Her 2013 foal, a dark bay colt in the mold of his sire, was sold to Toshio Terada for $2,352,942 to rank as the most expensive foal at the JRHA sale that year. Named Leukerbad, he has gone on to be multiple group stakes-placed this year and had earned over $415,000 midway through his sophomore racing season.
Azeri's 2014 foal, an elegant, beautifully balanced bay colt, sold for $2,450,981 to prominent owner Riichi Kondo to top that year's JRHA foal session. Kondo, who campaigned Japanese Horse of the Year Admire Moon, made an effort to send a special message to Azeri's fans in America after the sale.
"I understand the American people are missing Azeri. But I want to tell the Americans that Azeri is doing very well, and this son of hers is so valuable," Kondo declared.
Cornerstone of an international effort
Kondo has named the now juvenile colt Admire Esper. One of the meanings of the word esper is an individual with paranormal powers.
Azeri produced another bay Deep Impact colt in 2015, and Katsumi Yoshida has placed that yearling in the Sunday Racing Club, the Northern Farm-affiliated racing syndicate that campaigned Gentildonna and many other prominent runners, including Triple Crown winner Orfevre. Cost of each of the 40 shares in the yearling colt were ¥4 million, making his total valuation equal to about $1.6 million.
Under typical Sunday Racing Club terms, if the colt achieves racing success, he can be bought back for stud duty.
As to Azeri's rambunctious filly of 2016, who was born on April 19, plans are for Northern Farm to retain her.
"Azeri is not too young now, so it is the time to keep a filly," said Shunsuke Yoshida, who serves as vice chairman of Northern Farm and president of Sunday Racing, adding: "The [Azeri] fillies are going to be in our broodmare band forever."
As the Japanese — specifically the Yoshida family, including Katsumi's brothers Teruya and Haruya and their sons — continue to chase an unabashed goal of dominating world racing by breeding the best runners from the elite mares they acquire worldwide, Azeri is an apt cornerstone of the international effort.
A quiet life befitting her status
Bred in Kentucky by Allen Paulson, she is out of the Australian-bred G3 winner Zodiac Miss, by multiple English group winner Ahonoora. Of Azeri's first five dams, one was bred in Ireland, one in Britain, one in the United States and two in Australia, while her immediate sire line is all American, going back through Mr. Prospector and Native Dancer.
Zodiac Miss's breeding career was short-lived. She foaled a half brother to Azeri in 1997 that was unraced and a Theatrical filly in 1999, the year after delivering Azeri, and both she and that filly were killed by lightning.
Her famous daughter, however, has been reliably prolific.
Now back in foal to Deep Impact for what will be her seventh foal in Japan and 10th overall, Azeri leads a quiet life that is somewhat different from many mares at Northern Farm, befitting of her status. While others are moved from time to time due to the farm's huge number of mares and differing requirements for sales and breeding, Azeri remains in the same 34-stall barn year-round.
Her routine is to stay outside all night in the summer with her foal, coming in around six in the morning to be fed and checked and then returning to her leisure in the pasture around nine.
While she is far away from her famous triumphs across America, with her G1 wins notched from coast to coast and in the heartland, from Santa Anita to Hollywood to Saratoga to Oaklawn to Keeneland, Azeri is far from forgotten in her native country.
Enshrined in the National Museum of Racing and Hall of Fame in Saratoga Springs the summer after Shunsuke and Katsumi Yoshida bought her at Keeneland, Azeri still is the subject of letters and phone calls from passionate American racing fans who inquire about her wellbeing.
Katsumi Yoshida directs his staff to answer the inquiries and relate how much she is cherished at Northern Farm.
"She looks really young and she's very healthy," noted Shunsuke Yoshida.
"This is her home," added Saito as she gently stroked Azeri's neck.