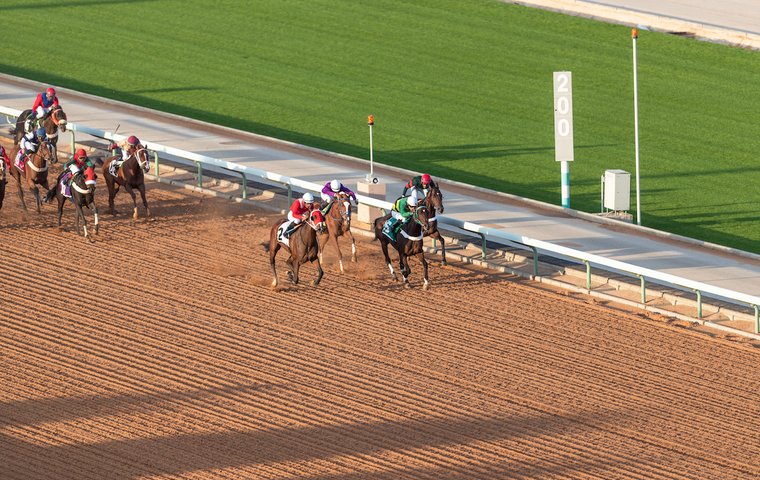 The dirt surface on which the $20 million Saudi Cup will be staged on February 29 is 'kinder' and slower than a traditional U.S. circuit but has an extremely low injury rate, according to the official responsible for the world's richest horse race.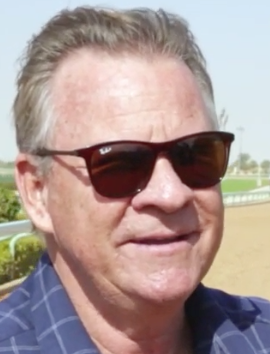 Bob Turman (pictured) spent 38 years at Bay Meadows, in San Francisco, until it closed in 2008 and, for the last seven years, has been track superintendent at the King Abdulaziz racecourse outside Riyadh.
On arrival he helped oversee a refurbishment project that resulted in a new surface on which there have been very few breakdowns.
"We have an amazing record here," said Turman. "We had one horse injured in the last race of Saturday in January, but we had one for the entire season, and that's with about 5,500 starters. Our average is really low in catastrophic injuries."
The wide dirt oval at King Abdulaziz racecourse has been favourably compared to Belmont Park in New York and has a surface to which Frankie Dettori believes European turf horses are more likely to adapt. Kickback is minimal.
"We like to keep a little deeper cushion on the track here, but probably the primary difference from the States is the sand here is just so nice," said Turman.
"It really tends to be in the finer sand range, not super fine, and that's ideal for reducing compaction. What we do is try to keep the track at the same consistency day after day, race after race, because you have a lot of heavy equipment that goes over it every day.
"We race on it two days a week and we have 11 races each of those days. Our average field size last year was 15.3 runners per race. We regularly have 18 almost every race.
"We redid the race track when I first came here to upgrade the standard and have a more consistent racing programme.
"Because we carry a kinder cushion and sub-base, the action of the horses going over it will probably suit them to go from turf to dirt here. In the States, they like to typically have a bit of a faster surface.
He continued, "You are always going to have kickback, but here you are going to have more of a fine spray, as opposed to the States, where you get the whole bottom of the horse's hoof come out as clods. That's usually due to a higher silt and clay content. That's what the jockeys object to because, when you get hard surfaces hitting you, it makes it a greater challenge for them."
The Saudi Cup will bring together some of the best dirt performers from the U.S. against the best of the rest of the world, but Turman hopes the make-up of the surface may provide a level playing field for all, on which speed will not necessarily prove dominant.
"They can expect a kind racetrack and performance-wise a very balanced racetrack," he said. "I keep the stats of horses on how they win, whether it's by tactical speed or from off the pace, and it's very even, almost 50-50. So, if you have a horse that likes to come from way back, he can do it and a horse can get out in front and win it too. We have a good mix during each race day.
"Our times here are going to be a second and a half slower than the United States, but we are happy with that."