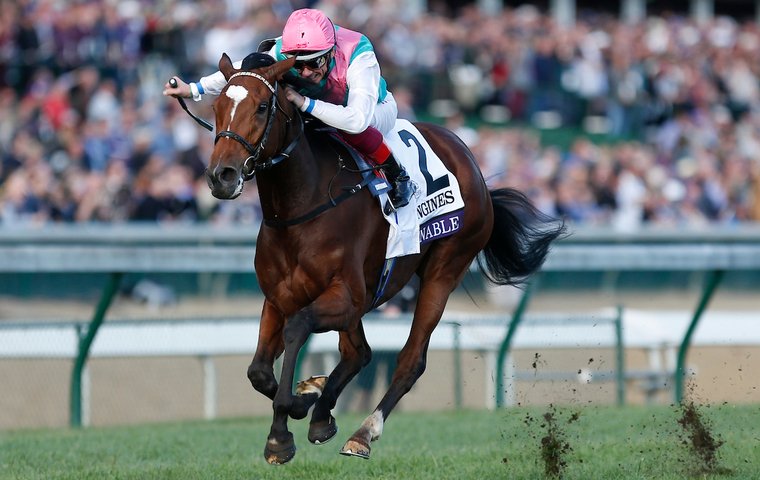 So who came out top in our poll of the world's big four females of 2018? Which of the wondermares and fantastic fillies did TRC readers choose as their best?

There was the magnificent Monomoy Girl, last seen rebounding to win the Breeders' Cup Distaff; there was triple crown-winning Almond Eye who rounded off her season by humbling the all-aged Japan Cup field with a poise that belied her relative inexperience; and of course there was the sublime, merciless Winx, she of the barely credible record-breaking winning streak; and the brilliant Enable, who returned from injury to claim a second Arc and a first Breeders' Cup Turf?
Almost a thousand TRC readers responded and, despite the relative merits of young guns from Japan and the U.S., the poll became a straight fight between the 7-year-old Winx and the now 5-year-old Enable.
Final result
Enable: 48%
Winx: 38%
Almond Eye: 10%
Monomoy Girl: 4%
There is no doubt that Winx's continual dominance over her domestic rivals, and any international horse that dares to take her on, is one of international racing's enduring stories. She has captured hearts worldwide, but perhaps the somewhat parochial nature of her career has left a jot of doubt in some minds.
The same thing could not be said of the cosmopolitan path of Enable, whose hat-trick of wins this year came in three different countries on turf and on the all-weather at Kempton.
Agree with the poll or not – one cannot dispute that there are few more glorious sites in racing than Dettori hunched behind those famous big ears and Enable serenely hunting down the finishing line.