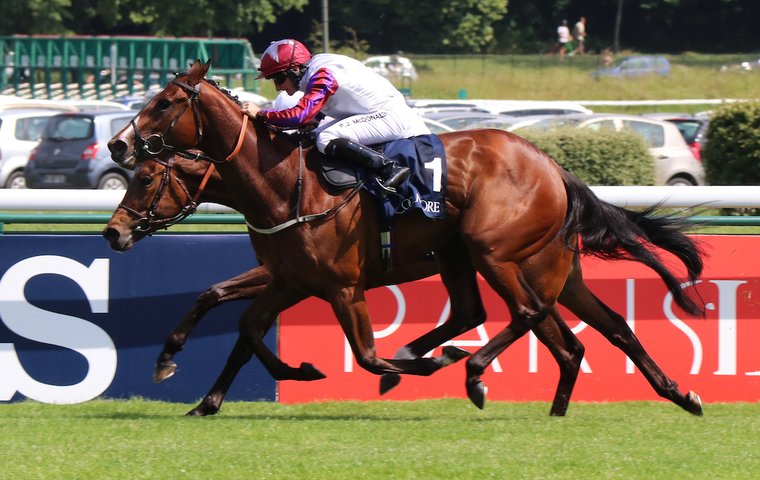 By her own admission, Anna Sundstrom thrives on challenge. Back in 2009, that manifested itself with the launch of the Coulonces Consignment, established in Normandy in conjunction with Etienne Drion. Within a matter of sales seasons, Coulonces was a forerunner of its kind in the French market, which had been relatively slow to embrace the idea of 'consignment selling', and nowadays is firmly regarded as one of the country's most successful agencies.

With that, numerous high-profile graduates have passed through their hands, including Group performers Home Of The Brave, Camprock, Peace Envoy and this season's G2 Sapphire Stakes winner Havana Grey. Overall, however, pride of place goes to the Prix du Jockey-Club winner Le Havre, bred by Sundstrom's parents Jan and Maja under their Team Hogdala banner. Appropriately, Coulonces also sold his classic-winning daughter Avenir Certain to Sylvain Vidal on behalf of Antonio Caro and Gerard Augustin-Normand.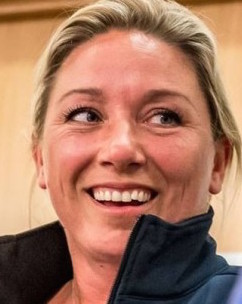 However, Sundstrom (pictured) is not one to rest on her laurels and once the Coulonces name was established within France, there came a new challenge - Britain and Ireland.
Sundstrom's plan to dip the Coulonces brand into the British market came to fruition in 2016 at the GoffsUK Premier Sale in Doncaster.
On the one hand, it was a tentative foray, one that consisted of a small draft of three yearlings. But as it turned out, it was to be an exceptional start as their Siyouni filly sold for a sale-topping €220,000 to Salcey Forest Stud on behalf of John Dance. Today, she is better known as Laurens, the G1 Fillies' Mile, G1 Prix Saint-Alary and G1 Prix de Diane winner for Karl Burke. A popular campaigner who wears her heart on her sleeve, the strapping filly currently boasts five wins for approximately £1.3 million in earnings.
Early forays
That early success unsurprisingly has led to a stronger presence at GoffsUK, and last year Coulonces took four to the sale, including an Olympic Glory colt who made £140,000 to Shadwell Estates; now named Motashakel, he went into many notebooks when winning his maiden at Leopardstown in mid-July. Another member of the draft, Moravia, recently ran second in the G3 Silver Flash Stakes.
"For me, going to GoffsUK means I get to meet new people, especially trainers," says Sundstrom. "We want to go to new sales and reach out to different trainers.
"I'd been watching the Premier sale for a while. We had actually sent over a filly to sell there one year but with someone else. She ended up selling well, more so than she would have done in France. So we started to think about it.
"We also had a lot of persuasion from GoffsUK - they came over to see me and they assured me it would be okay. So I flew over to see the grounds. I was introduced to the groundstaff and I saw the boxes, the showing areas, the lunge ring. They showed me the sale ring - where people bid from. They were extremely helpful and I got to have a good idea of everything before we came to sell."
That groundwork paid off as Coulonces put together an inaugural draft that would go on to average £120,666 for three sold. While Laurens was the undoubted star at £220,000, the draft also included a homebred Le Havre colt who made £90,000 to Sylvain Vidal and a homebred Choisir colt who made £52,000 to Stephen Hillen and Richard Hughes.
"When I saw Laurens as a yearling in the spring, she wasn't this big, leggy type," says Sundstrom of the filly, who was bred by Melchior-Francois Mathet as the Bloodstock Agency Ltd out of Recambe, a winning Cape Cross mare from a deep Aga Khan family. "She was a smaller, butty type with big hindquarters - what you might call a Donny yearling. And she had a great walk.
"I also thought perhaps that she might be the only Siyouni. I already had colts by Le Havre and Choisir earmarked, and I thought she would match up well as a similar type."
She adds: "We started prep early and went gently with them, and she just developed. She got much bigger, much stronger. She really grew and I started to get anxious. You know, I had convinced other people to do this with me. But then I started to question whether I was doing the right thing.
Tremendous presence
"But, as soon as people saw her, I knew it was okay. They accepted her. She has this tremendous presence. She was one of the ones that takes you places. I remember Charlotte Hutchinson saying that she didn't really need to be there at her head to show her as she could show herself.
"I've found that with some of the good ones, like Laurens - they demand things from you. They demand to be fed first, they demand to be brushed first. Le Havre was like that."
Angus Gold wound up as underbidder on Laurens but Shadwell had better luck in their pursuit of another highly regarded Coulonces youngster when the team returned to Doncaster last year.
"Kevin Prendergast had really liked Laurens the previous year," says Sundstrom. "When he saw me the next year outside my consignment, he asked me what I had. I said 'there's only one for you here' and showed him the Olympic Glory. He was a beautiful horse.
"It's nice when you show people something you think they'll like and it works."
The colt - today better known as Motashakel - ended up topping the Coulonces draft at £140,000 and is evidently held in high regard judging by his entry in the G1 Vincent O'Brien National Stakes.
Similar comments also apply to another member of the draft, Moravia, who sold for £80,000 to Gaelic Bloodstock. Trained by Ger Lyons and another daughter of Siyouni, she claimed the scalp of the highly regarded Secret Thoughts at Leopardstown in early June before her fine second to Skitter Scatter in the G3 Silver Flash Stakes. Both were bred by Team Hogdala, as were the other members of the Coulonces draft, colts by Showcasing and Kendargent, who sold for £65,000 apiece.
This year's draft
So what might this year hold - the GoffsUK Premier Yearling Sale at Doncaster is on August 28 and 29?
"We have a draft of seven going to Doncaster," says Sundstrom. "I'm a big fan of Outstrip and we have two by him. One is from the family of [G1 winners] Reckless Abandon and Ticker Tape, and the other is related to [G2 winner] Probably, so it's a really nice 2-year-old family.
"There is also a lovely Kodiac filly that we bought as a foal and a really strong Starspangledbanner colt who walks well - from watching other consignors and their horses over the past two years, it's noticeable how much it comes down to type at Doncaster and the way they walk, the way they use themselves."
She adds: "The Lethal Force colt is a ball of muscle. Then we also have the Requinto full brother to [multiple winner and €320,000 yearling] Mojito and a Bated Breath colt who comes with French premiums. I think the whole draft is very even."
Orby Sale debut
Sundstrom will also test the waters of the Silver Sale for the first time as the vendor of a pair of colts by Born To Sea and Sepoy. Both are described as 'lovely individuals' and come with the additional allure of being qualified for French premiums.
Looking further ahead, Coulonces are also set to be a new name among the vendors at this year's Goffs Orby Sale. A high-flying draft for that sale will include the Dark Angel brother to talented sprinter Heeraat, who was pinhooked out of the Goffs November Sale for €340,000.
"Everything we're selling this year at Doncaster or in Ireland are either homebreds or pinhooks," says Sundstrom, "which is a nice luxury to have. The ones we bought were always going to come back to either Doncaster or the Orby. And, when we bought them, we did so with the idea in the back of our minds of where they might go."
And with that, we are back to all the challenges this business presents, one being the task of bringing those future plans to fruition. It's a challenge that is central to the success of anyone selling young horses, and one that, as we've seen over the past decade, the Coulonces Consignment does remarkably well.