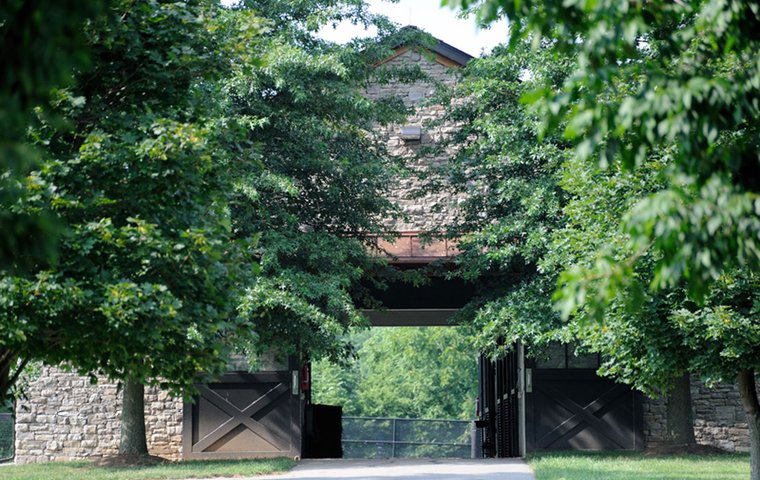 It would make all sense in the world if everyone at Clearsky Farm pooled their money and chased the next Powerball jackpot. These days, beating the high odds stacked against them seems to be a standard operating procedure at the Kentucky farm.

Despite being in business for just eight years and having a relatively modest broodmare band of about 30, the 267-acre farm in Fayette County has generated the kind of results that have made it the envy of considerably larger and more established farms.
They are David in a world filled with Goliaths.
"We would have been happy with what we've done in the past, but the last two years have really been bang-up years," said Barry Robinette, Clearsky's farm manager.
Indeed, they have.
A good starting point for any discourse on the farm would actually be 2014, when Clearsky sold a yearling son of Unbridled's Song out of the Distorted Humor mare Bubbler to Juddmonte Farms for $560,000 at the Keeneland September sale.
No one-hit wonder
That colt was the superstar Arrogate, who emerged as one of the best horses in recent memory as he reeled off consecutive victories in the Travers, Breeders' Cup Classic, Pegasus World Cup and Dubai World Cup to become the world's all-time leading earner ($17,302,600) earlier this year.
Simply producing a star as bright as Arrogate is the kind of accomplishment that can create a decade's worth of buzz for the average farm, but Clearsky, founded by Eamon Cleary and now operated by his sons, Bernard and Eamonn, have been anything but a one-hit wonder.
Among the other graded stakes winners bred by Clearsky are:
New Year's Day (by Street Cry out of Justwhistledixie by Dixie Union). Winner of the 2013 Breeders' Cup Juvenile, he was sold for $425,000 at the 2012 Keeneland September Yearling sale.

Lord Nelson (Pulpit - African Jade, by Seeking the Gold). A winner of three straight G1 sprints in 2016 and a leading candidate for an Eclipse Award until he suffered a career-ending injury before the Breeders' Cup, he was bought for $340,000 at the 2013 Keeneland September Yearling sale.

Mohaymen (Tapit - Justwhistledixie, by Dixie Union). The half-brother to New Year's Day was sold for $2.2 million at the 2014 Keeneland September Yearling sale. He won four straight G2s and was a favorite for the Kentucky Derby until he was beaten by Nyquist in the Florida Derby for his first career defeat.

Firing Line (Line Of David - Sister Girl Blues, by Hold For Gold). Originally sold for $65,000, he was second to eventual Triple Crown champion American Pharoah in the 2015 Kentucky Derby.
"If you had just Arrogate, it would be everyone's dream, but to have some other very good horses mixed in is phenomenal," Robinette said. "We can't say we've put a finger on one thing we do to make all of this happen, but it probably starts with getting them bred the right way."
And that's just the horses Clearsky has sold.
They are currently racing two of their homebreds.
One of them is Ever So Clever, a G3-winning 3-year-old filly with earnings of nearly $400,000, who was ninth in the Kentucky Oaks.
And what would be the odds that the other is a multiple-G1 winner?
Answer: the kind of odds Clearsky have clobbered on a regular basis.
That second horse is a 3-year-old filly by the name of Abel Tasman, who has merely won this year's Kentucky Oaks, Acorn and Coaching Club American Oaks – all of them G1s – and rates as the nation's leading 3-year-old filly.
"We always hope to have some good horses and some stakes winners, but to have horses the quality of a New Year's Day, Arrogate, Lord Nelson, Abel Tasman and Mohaymen has been a blessing," Robinette said. "You hope to have this kind of luck, but you never expect it."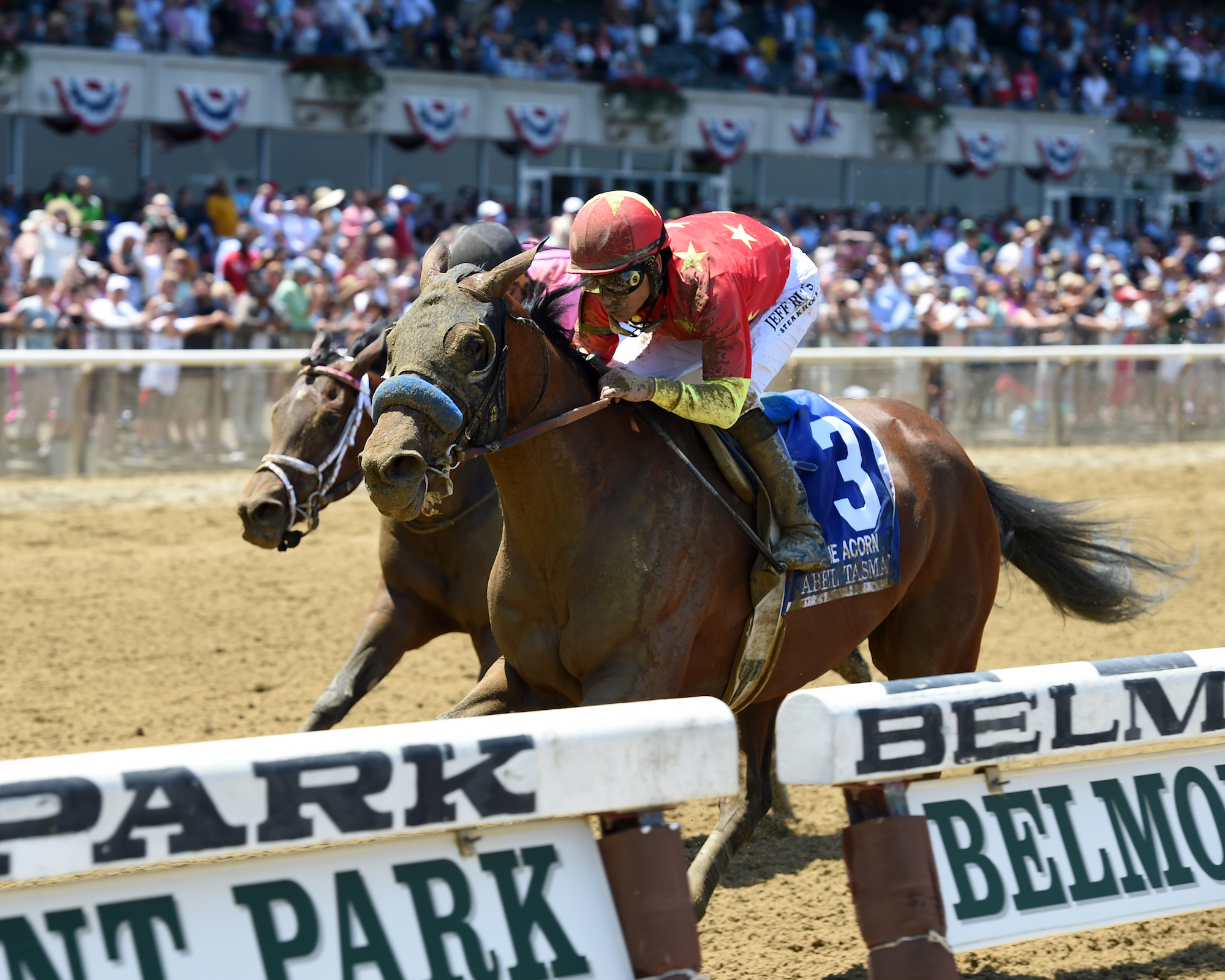 Thanks to such solid gold results, Clearsky had a breakthrough year in 2016, when they were a finalist for the Eclipse Award presented annually to the year's top breeder.
Though just 48 of the horses they bred raced in 2016, four were Graded winners and three captured G1s. Overall ten of the 48 were stakes winners for a stellar batting average of 20.8 percent.
Even with such a small roster of horses, Clearsky finished 2016 as the fifth-leading breeder with earnings of $6.63 million and 39 wins. To put those numbers in perspective, none of the other farms among the top nine had less than 87 wins.
It's surely been an amazing run of success for Clearsky, one that promises to make the 11 horses they are sending to the upcoming Keeneland September Yearling sale such intriguing prospects.
"They've had great success in the sales ring and those horses have gone on and performed at the highest levels, so the process works for them," said Geoffrey Russell, Keeneland's Director of Sales Operations. "As a result, anytime you see a Clearsky consignment, you have to take note of what they have. They produce the horses that people demand. The ones that win on the big days and that's what buyers are looking for."
Foremost among Clearsky's latest contingent of 11 yearlings to be offered at the Keeneland sale is a full-brother to Mohaymen who is Hip 29 at the sale, which runs from Sept. 11-23.
There's also a half-brother to Firing Line by Malibu Moon and a Tapit filly out of My Happy Face, who was second in a pair of G1s during her racing career.
Sires of the other yearlings include Medaglia d'Oro, Pioneerof The Nile, Quality Road, Will Take Charge, Into Mischief and Tapizar.
"Things are going the right way," Robinette said. "Our yearlings are looking as good as ever. Sometimes you worry that they are looking too good. We have a nice crop and the sales are going to work out well. We have a little something for everybody. We'll see how it goes."
While Clearsky have sold the bulk of their foals, the farm's recent success has created a situation where it has become prudent to retain some of the prized bloodlines.
Robinette said Clearsky are not selling their yearling half-sister to Arrogate by Giant's Causeway, hoping that one day she will join the farm's broodmare band.
Fortuitous chain of events
Abel Tasman would also fit in nicely, especially since her dam is no longer being bred. Vargas Girl was retired as a broodmare after suffering a ruptured uterus while trying to deliver Abel Tasman, forcing the foal to be delivered by cesarean section.
Since Clearsky sold a 50 percent share of Abel Tasman to China Horse Club International earlier in the year, her future beyond the racetrack has some question marks attached to it. Yet there's no doubt in Robinette's mind that keeping Abel Tasman involved a fortuitous chain of events.
"We brought her to the Keeneland sale in 2015, and we didn't get her reserve of $65,000 so we kept her and raced her," Robinette said. "She was supposedly turned down for a bad scope, which shows how those scopes turn out. If she had a good scope, imagine how good she would be. That would be amazing."
There were no such problems with Arrogate, who worked out quite well for the Juddmonte team that inspected him at the Keeneland sale.
"We looked at Arrogate and he has a pedigree going back to Meadow Star, who was a fantastic filly. We've had tremendous luck with the Unbridled line already and in looking for a classic horse, the pedigree definitely fit the bill," said Garrett O'Rourke, Manager for Juddmonte Farms.
Continuing the game plan
"Then, when we saw the individual, physically he was a lovely looker. A big, scopey, sound-looking horse and a lovely mover. We went back a second time and then a third time and didn't waiver We didn't see anything that turned us off. At that stage, it was easy to land on him as a prospect."
For Clearsky, success stories like Arrogate are the result of an astute business model put into action by Eamon Clearly after he opened the farm in 2009.
"The Clearys have been a great family to work for," Robinette said. "They're very supportive. They understand the business. They are either out at the farm every day or the sales ring. They are very involved in the business, be it the matings or out in the farm. They are always there to do whatever they can do to improve the operation."
Taking advantage of a weak economy, Eamon Cleary, who was born in Ireland and made his fortune in New Zealand, purchased a roster of well-bred mares at depressed prices to stock his farm. After he passed away in 2012 at the age of 52 due to cancer, sons Eamonn and Bernard continued that game plan and have taken it to new heights.
"When Eamon Cleary came into the game, it was after the 2008 stock market crash and he had the money to buy mares at a time when other people were tightening their budgets. He saw the opportunity to buy a large quantity of mares at a time when mares' values were at a decade low. So, he jumped in and spent an amount of money that today would probably get him half the number of solid, Graded stakes caliber mares that he was able to buy," O'Rourke said.
"He got some lovely, lovely mares and got a large number of them and put together a great band of broodmares. He got a much faster return than anyone else would have while buying in an up market. Eamon made some astute purchases and his boys are carrying on that tradition. They have made some very smart moves."
Smart and extremely successful, too.
What are the odds of that?