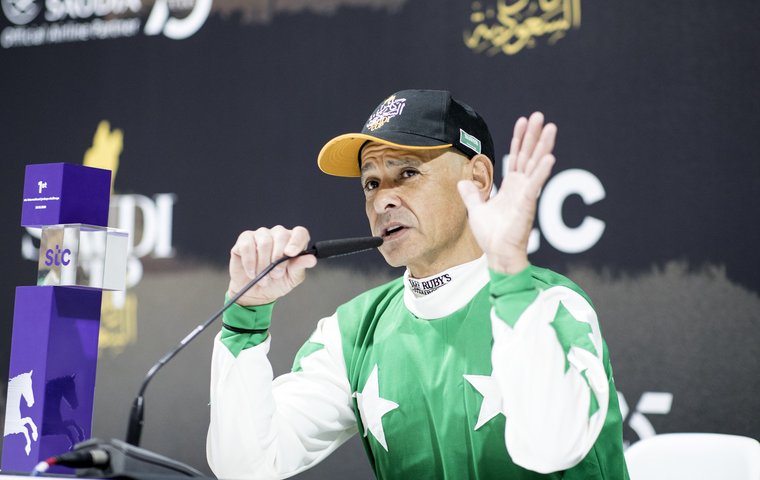 Legendary jockey Mike Smith reckons America could learn a lesson from Saudi Arabia with regard to the nation's dirt surfaces.

After capturing first place in Friday's historic male-v-female jockeys' challenge with two winners at King Abdulaziz racetrack on the outskirts of Riyadh, the 54-year-old veteran of well over 5,500 winners was left enthusing about the kindness of the track he had just ridden on.
"It's probably one of the best dirt courses I've ever been on," said Smith. "I'm not just saying that – I really love this dirt course. America could take a look at this dirt course here — it's beautiful. I like it, it's so kind."
"The kickback is very, very kind," he went on. "You literally use one goggle to go a mile and an eighth, which is incredible. You'd generally use anything from three, four or five [at home] – it really sticks.
"But here it just kind of hits you very, very lightly and just flutters off so it's not hurting the horse's eyes, it's not hitting them where it makes them cry. They run right through it - it's almost as if they were on the turf course! I'm telling you, America should really take a page out of y'all's book and do something like this."
The most successful rider in Breeders' Cup history said the Riyadh surface took him back to his past, reminding him of the main surface at Hialeah, the much loved Miami venue that closed for Thoroughbred racing in 2001.
"They used to grow all these beanstalks on the racetrack in the off season and then they would harrow it into the racetrack," he explained. "You'd have that element of something different besides just dirt and it would keep the dirt from clogging up, and that's what you have on this.
"It was the first thing I thought of. It took me back to the old days in the early 90s at Hialeah, how kind that racetrack was."
Smith likened the track's layout to Belmont Park, the widest oval in North America. "The configuration really is a lot like Belmont," he said. "I actually felt, 'okay, you're back home!' – I rode in New York for so many years.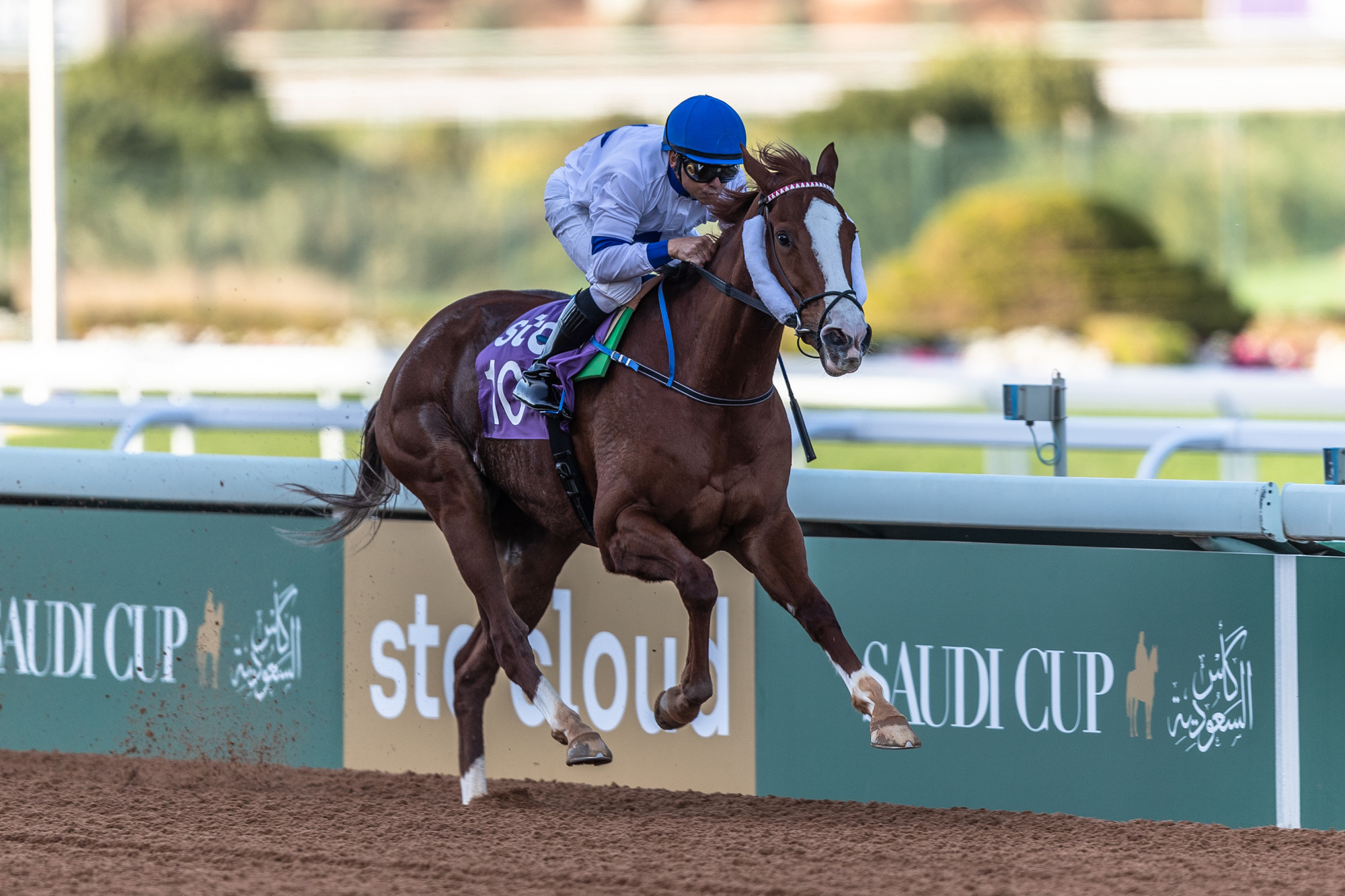 "Other than at Belmont you have a bit of a slight turn when you go a mile and a quarter but here you're out of a chute — other than that, it's pretty much the same. Belmont's turns are a little bit bigger, your stretch here is a little bit longer."
The four legs of the stc International Jockey Challenge on the eve of the inaugural Saudi Cup meeting were held at a variety of distance on the main dirt surface at King Abdulaziz, where Smith rode the winners of the second and third legs to come in first in a field of 14 riders, split 50-50 between men and women and featuring the likes of Frankie Dettori, Irad Ortiz and Emma-Jayne Wilson.
The other two legs were won by women, namely New Zealand's Lisa Allpress and Germany's representative Sybille Vogt.
Midnight Bisou 'is gonna love it'
Smith is hoping the 'girl power' theme extends to tomorrow's first running of the $20 million Saudi Cup, the world's richest ever race, when he rides Steve Asmussen's champion racemare Midnight Bisou.
"You saw how well the females did tonight, and I'm praying that 'Midnight' does the same tomorrow," he said.
"She's the only filly against the boys, but she deserves the chance," he went on. "She usually shows you her hand right off the bat. If she likes something, she shows you she does and she usually runs really well – and she's been training exceptional over this racetrack.
"I think a lot of it will have to do with the kickback. At the Breeders' Cup, she got way too much kickback, sewed her eyes shut, and she never got a chance to run through it and finish like I know she can. She's gonna love this. If she does, she's gonna run well."
However, Smith is in no doubt about the quality of the opposition on hand in Riyadh. "You've got the best that's left in America – you got some serious horses," he said.
"Maximum Security is basically a Kentucky Derby winner, then you've got a horse like McKinzie. When he runs his A-game, he can beat anybody, anytime, any place. He's a serious horse.
"Then you've got Mucho Gusto, coming off a tremendous win in the Pegasus. And then you got European horses and Godolphin. You literally have the best horses in the world running in this race tomorrow. Hopefully it's gonna be something special."