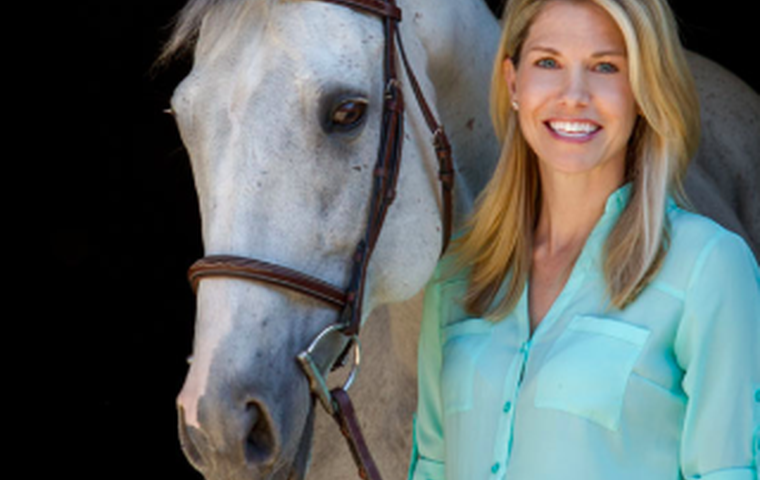 A growing list of prominent owners and trainers are stepping up to support racehorse aftercare by participating in the New Vocations Breeders' Cup Pledge.

Now in its ninth year, the Pledge has raised over $480,000, with 100 percent of funds raised supporting the program's rehabilitation, retraining and rehoming efforts.
"New Vocations is a program the LNJ Foxwoods team believes in. Their mission to give horses a brighter future through love, compassion and belief in them is what aftercare is all about. We choose to make a difference by supporting the Breeders' Cup Pledge. Best of luck to all Breeders' Cup horses, but most importantly a safe trip to all," shared Jaime Roth for team LNJ Foxwoods.
"I recently toured New Vocations at Mereworth Farm, and was very impressed with the program and facilities. I'm happy to support an organization that is doing such positive work for the Thoroughbred industry and leading the way in aftercare," shared Hall of Fame trainer Richard Mandella.
To date, 47 Championship contenders have owners and/or trainers who have pledged a percentage of their Breeders' Cup earnings. Pledge participants include Ashbrook Farm, Bob Baffert, BBN Racing, Gatewood Bell, Bethlehem Stables, Calumet Farm, Cheyenne Stables, China Horse Club, Churchill Downs Racing Club, Donegal Racing, Michael Dubb, Eclipse Thoroughbred Partners, Glen Hill Farm, Hat Creek Racing, Heider Family Stables, Klaravich Stables, Sol Kumin, Robert LaPenta, LNJ Foxwoods, Madaket Stables, Richard Mandella, Michael McCarthy, Monomoy Stables, Ron Moquett, Graham Motion, John and Debby Oxley, Todd Pletcher, SF Racing, Siena Farm, Kent Spellman, Michael Stinson, Matthew Schera, Sheep Pond Partners, Southern Springs Stables, Jonathan Thomas, Three Diamonds Farm, Twin Creeks Racing, West Point Thoroughbreds Inc. and WinStar Farm.
"We are very thankful for all the owners and trainers who are participating in this year's Pledge. Fasig-Tipton's generous offer to match all pledges in honor of the late Bill Graves has really helped spread the word and encouraged more individuals to join. Funds raised through the Pledge are vital as the number of horses needing our services continues to grow. The more money we raise, the more horses we can serve," said New Vocations Program Director Anna Ford.